7 Top-Quality Personalisation Examples for 2023
When a brand takes the time to cater to your unique tastes, you tend to remember your experience with them. It could be a food delivery app that remembers you like to order from your favorite Thai restaurant on Thursdays.
Maybe it's the fashion store where you buy clothes every fall, sending you the latest styles for the season, or the online bookstore you check several times a month telling you that the newest edition of your favorite series is now available. They've also included a special discount for you.
Personalized experiences like these have a positive impact on the customer experience and also on the bottom line. According to McKinsey, 71% of customers expect personalized interactions, and 76% get frustrated when companies can't deliver. And the companies that do get personalization right? Well, they're the fastest-growing companies and can generate 40% more revenue than those who don't.
The benefits of personalization are clear to see. So how can you accomplish it on your website? We'll explain how to personalize the customer experience and showcase some examples of brands that are achieving it.
What is a personalized web experience? (Hint, it's more than a first name)
A personalized web experience occurs when brands create a unique experience that's based on a visitor's previous behavior on a website. This past behavior is used to gather essential data about the visitors and often includes details about the demographic they belong to and their interests.
Personalization has one goal, and that's to enhance the customer experience. It also comes in many forms; ideally, all forms should be used in tandem. Some examples of a personalized web experience might include:
Page Content: Copy, banners, headlines, videos, and more based on country or location.

Product Recommendations: Based on previously purchased products or frequently visited categories.

Content Recommendations: Based on previously read blog articles or watched videos.

Personalized CTA Buttons: Personalized buttons that use the customer's name if they're already logged into their account or visiting the site from a recognized device. For example, a restaurant website uses your first name to encourage you to book a reservation.

Personalized Checkout or Thank You Pages: For example, pages that use the customer's name to give them information about estimated shipping times after they have completed their purchase. 
There's also something to be said about what's NOT shown when delivering a personalized web experience. An 18-year-old male shopper likely has no interest in knitting accessories geared toward mature females. Not showing seemingly random or mismatched items or content also defines a well-personalized web experience.
The role of dynamic content in web personalization
Another key element of web personalization is the role that dynamic content plays in achieving a personalized experience. Let's first look at the difference between static and dynamic content to explain better what dynamic content does.
Static content remains the same no matter who is visiting the website. It doesn't matter if it's the 1st or the 8th time they've visited your site. Examples of static content include articles on your blog, walkthrough videos on your product, FAQ page, or a services page.
Dynamic content, on the other hand, changes based on user behavior. For example, a landing page that changes if someone visits your website from the US vs. when someone visits your website during their visit to Japan. Both types of content can be used, but dynamic content plays a crucial role in personalizing experiences.
What forms can dynamic content take? Dynamic content can open the door to personalized call-to-action buttons, localized messaging, weather-dependent messaging, timezone-dependent messaging, and more.
The key to web personalization: Start with your customer
Customer data is key and crucial to getting web personalization right. Know who your target audience is, the many segments that make up that audience, and each segment's likes, dislikes, and shopping habits.
Building out personas based on these segments can help to build content and experiences for each segment. You can then create a customer journey map for each segment and experiment with different forms of content along their journey until you optimize the experience for conversions.
7 Web personalization examples
Now that we've explained how web personalization works let's look at some companies getting web personalization correct. We start with two Magnolia customers we always love to showcase when it comes to personalization, Ticino and Alior Bank.
1. Ticino
As its name suggests, Ticino's website provides tourism-related information about Ticino, a lovely region in the South of Switzerland. The website provides information about the best restaurants, entertainment, and accommodation available to them when visiting the region.
Aside from changing content on the website into your preferred language, Ticino.ch also gives you the option to select a different experience based on the reason you're traveling, whether for meetings, trade, or a general visit.
The homepage is dynamically populated with different content depending on the user's current geographical location and language selection. They can provide visitors with relevant information and a navigational experience tailored to their needs. With the Ticino apps, that information is available not just on the website, but also on mobile h. An experience that really makes you want to visit Ticino!
Read More: How Ticino Uses Magnolia to Deliver Multichannel Personalization
2. Alior
Alior Bank, a universal bank located in Poland, also delivers a personalized experience to customers. Visitors are greeted in either Polish or English, depending on where they're visiting from.
Once language preferences have been established, content and ads are personalized to give visitors relevant information that fits their needs. Also, dedicated, personalized versions of the same pages displayed to specific target groups of visitors allow Alior Bank to provide relevant information.
While banks tend to focus on the products they want to sell customers, Alior's personalized experience instead delivers what the customer needs.
Read More: How Alior Bank Boosted Online Sales With Magnolia
3. Sephora
Beauty brand Sephora is an example of truly omnichannel personalization. As expected, they deliver a different personalized experience on their website based on the visitor's geographical location. They might be directed to sephora.com, sephora.fr, sephora.co.uk, or other pages based on where they are located.
The brand leverages shopper activity in-store by using beacons to help hone its customer segments. The beacon technology alerts customers if they are near an item they left in their digital shopping cart.
Sephora also leverages first-party customer data to personalize the shopping experience further. Customers can set their Beauty Preferences to let the website know their Skin Type and Tone, Fragrance and Ingredient Preferences, and other vital details that could affect their Makeup choice. This allows Sephora to gather explicit customer data directly to provide a tailored experience.
Additionally, the Beauty Insider reward program provides special discounts and promotions to members, personalized emails, and more.
4. Amazon
When it comes to web personalization, Amazon is arguably the most-dominant brand out there. The eCommerce giant features 19 global marketplaces to cater to customers. Geo-location is used to determine where the customer is located, and products available to them in that location are highlighted.
When viewing a product, this allows Amazon to show whether or not the item ships to a specific location. Customers can easily switch to another delivery address if they are purchasing the product to be delivered elsewhere.
Amazon goes deep with its personalization efforts, including a 'Buy it With' section that shows complimentary products that typically go well with the item the customer is viewing.
Are you looking at an office chair and want to see something made of similar material? Amazon provides recommendations in this case as well. If you have an Amazon account, product recommendations based on purchased items can be expected.
5. Spotify
Audio streaming platform Spotify does an excellent job leveraging AI and algorithms to turn data into actionable recommendations and a personalized experience.
When you log in to Spotify, you're immediately prompted to select some of your favorite artists or genres. Spotify can then recommend songs, artists, albums, and playlists based on your listening history or even the country you're listening from.
What if you only have a single preference but nothing more? Spotify then builds a "Radio" for you based on that song and churns out related music. This allows customers to discover new music they might not have known.
Spotify also extends this personalization to podcasts with recommendations based on data they've already collected. Finally, Spotify also compiles all that data and presents it to you at the end of the year with a breakdown of everything known as Spotify Wrapped. It highlights your favorite artist, genre, and top songs based on what you've been listening to all year.
6. Netflix
Another personalization behemoth is the streaming platform Netflix, which crunches tons of customer data to deliver movie and series recommendations on multiple devices.
Have you ever let someone else use your Netflix account for a few weeks, and suddenly everything you get recommended looks different? That's because Netflix uses your viewing history to recommend similar shows and movies that you might find interesting.
The platform also displays recommendations such as the Top 10 Movies and TV Shows in a particular country which is another thing that separates Netflix from other companies that do heavy personalization. In addition, to your own preferences, Netflix also gathers data from millions of subscribers and performs A/B tests to see which content gets more people watching. For example, the top-recommended show when you log in to Netflix may feature a different landing image depending on who is watching.
Each person or profile watching Netflix is given a unique experience, and the more you watch, the better Netflix gets at predicting what you might be most interested in.
7. Airbnb
The Airbnb marketplace displays available homes, vacation rentals, condos, apartments, and experiences for visitors.
Personalization with Airbnb starts when you enter the page, with recommendations for cabins, apartments with pools or amazing views, private rooms, mansions, and more based on your geographic location. These recommendations can also be found when you toggle to the Experiences section with tours and other activities hosted by locals available in your area.
Suppose you're traveling and not just looking for a weekend getaway and begin searching for a particular area. In that case, Airbnb continues the recommendations by displaying more relevant homes or experiences based on where you're searching.
When you spend some time looking at a particular listing on Airbnb, it will rank higher in your search results the next time you visit the platform. Airbnb will also alert you the more people search in particular locations, such as around major events.
Deliver tailored customer experiences with the help of Magnolia
Personalizing the web experience for your customers can improve how they feel about your brand, which ultimately leads to more sales and customer loyalty. If you've followed the examples we've laid out, then you probably have a few ideas about how you can deliver a tailored experience to your customers. So what else do you need?
Magnolia can help you create personalized digital experiences that lead to more engagement from your visitors and an increased conversion rate. Magnolia's composable DXP unifies all your content assets into one platform and seamlessly integrates with additional tools you need to improve personalization.
Personalize content for different audience segments, deliver an omnichannel experience, and leverage personalization and A/B/n testing out of the box with Magnolia.
Want more like this?
Want more like this?
Insight delivered to your inbox
Keep up to date with our free email. Hand picked whitepapers and posts from our blog, as well as exclusive videos and webinar invitations keep our Users one step ahead.
By clicking 'SIGN UP', you agree to our Terms of Use and Privacy Policy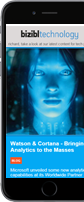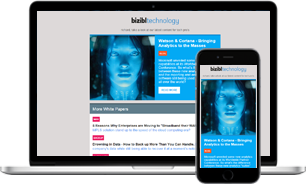 Other content you may be interested in
Want more like this?
Stay up to date with our content email
Want more like this?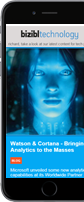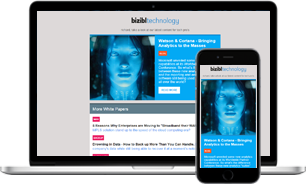 Want more like this?
Insight delivered to your inbox
Keep up to date with our free email. Hand picked whitepapers and posts from our blog, as well as exclusive videos and webinar invitations keep our Users one step ahead.
Bizibl Group Limited, Registered in England 09091156, 26 Bridge Road East, Welwyn Garden City, Hertfordshire, AL7 1HL