6 Key Consumer Trends for FMCG Brands in 2023
In these times of continued unpredictability, a sense of uncertainty mixed with a determination to enjoy life as much as possible pervades. Our 'carpe diem' instincts are tempered by the emotional and practical drivers that dictate our behaviours today – a more noticeable consideration of our and the planet's health, a strong need for togetherness but also security and predictability, and the big impact of inflation and cost increases.
Overall, we've found a spirit of 'making it count' is the overarching mindset in terms of behaviour. We might not be able to go out as much as we'd like, or in the same ways as a few years ago, but when we do, we want to be sure it will be worthwhile.
In this blog, we will identify the key trends that are influencing consumer behaviour in 2023+ relevant to your brand, consider the specific impact of each trend in the on trade environment, and develop a starting point on how your brand can take advantage of each trend.
The Context
Before we go into the key trends, it is important to take a look at the bigger picture to understand what external factors informed our research:
Looming Recession
Signs point towards a recession and ongoing cost of living crisis, triggered by a combination of Brexit impacts, war in Ukraine, rising inflation and other factors.
Post-Pandemic Paradoxes
With Covid now in the rear view, we are conflicted between predictability and excitement; health vs hedonism; spending vs saving.
On-Trade Optimism
The CGA reports operators' confidence rising, with sales restoring, profit returning and 90% leaders planning new site openings in the next 12 months. The latest data indicates that Britons have fully regained their appetite for indoor dining, with bookings exceeding 2019 levels before and after the Omicron peak.
Trending Climate
Recent surge in media coverage around climate change, leading us to be more committed to change behaviour to advance sustainability.
The 6 Key Consumer Trends
Based on our macro cultural, economic and environmental factors above, we found that consumer trends play out across six different dimensions that intersect in multiple ways.
Trend 1: Instant Escapism
Inspired by travel restrictions lifting, but tempered by recession fears and the cost of living crisis, the instant escapism trend sees us craving newness (or sometimes reinvented nostalgia), indulgence and memorability, but without needing to go too far or spend too much money.
So if an experience, event or evening can promise to take us out of life even for a few hours, we'll be prepared to pay for it. Almost as a proxy mini-break, at-home escapism is powerful.
For FMCG brands in particular, the Experience Economy provides a rich opportunity to present premium, indulgent and fun experiences to a self-captivated audience looking to be transported somewhere new and fantastical.
Let's do something fun!
Shoppers are spending less on physical items and more on 'doing things', with 40% stating they will spend more on experiences.
We're desperate to get away…But we're not doing it much
UK consumers' biggest motivator to travel (59%) is because 'they need to get away from home'. In the month to 13 February 2022, daily average flights in/out of the UK were just 61% of the pre-pandemic level (3,067 vs 5,039).
FOFO: Fear of Finding Out
Scary and depressing news cycles, endless doom scrolling and daily health fears have given us FOFO; sometimes we just want to shut out all the bad vibes and go somewhere simple and joyful.
Trend 2: Next Gen Community
It can still feel like a novelty to be part of a group in real life after our social circles shrunk so much during lockdowns, but the idea of community has been revitalised and reborn. We're more motivated to find people we can connect with (online and in person) as we know now what life feels like without friends, family and colleagues close at hand.
The broad spectrum of 'community' now includes private networks, metaverse spaces, peers rather than influencers, the re-emergence of communal events, cross-generational neighbourhood groups, surprising collaborations and more….
Smart brands are tapping into the broader movement towards fan-driven communities, based on genuine passions, not personas.
Community becomes increasingly linked to identity
In the coming years, consumers will seek a variety of physical and virtual spaces where they can celebrate the myriad of elements that make up their identities. Companies can create inclusive spaces that are designed to create passionate fans or to meet the needs of niche audiences.
'New communities' increasingly influence purchase decisions
"The boundaries between content, commerce & community [will] soon be blurring into one." – Zoe Scaman – Founder, Bodacious
Trend 3: Ultra Value
With 39% of us already cutting back on eating out, the cost of living crisis is leaving many people in the UK with less money for fun, which will only intensify into 2023+. There's a clear need for drinks brands and on-trade operators to deliver big, compelling propositions that inherently deliver a powerful value message.
Promos can be very effective here, but it's actually about more than just money. We want experiences and nights out that deliver it all: connection, indulgence, discovery, novelty, value for money, Instagram material, an ultimate sense of social satisfaction…this is what 'value' means today.
We have less disposable income
87% adults reported an increase in their cost of living over the previous month in March 2022. As a result, 56% of people are planning to reduce their spending.
60% of us want 'new and unique' night out experiences
The appetite for new nightlife and social experiences is peaking, with almost 6 in 10 people saying that something new and different is an important factor in choosing a drink at a bar, club or restaurant.
Less but better
The demand for premium experiences continues to increase. Driven by people placing higher value on premium goods and services, consumers are exhibiting a growing desire to align themselves with premium brands.
Trend 4: Mutual Loyalty
Hospitality's staff retention crisis isn't getting any easier, and operators continue to rank this problem as a key issue, considering training to be an important tactic to boost retention.
At the same time, in an increasingly challenged on-trade landscape and geography, 66% of leaders say their marketing focus is on encouraging repeat visits from existing customers rather than acquiring new ones as it's easier and cheaper.
The feeling is mutual, as customers delight in feeling part of a community (see Next Gen Community) where, at a bar or restaurant, they are a familiar face, and a familiar order. Moreover, if there's a financial reward for their loyalty, then even better.
Independents need support
On a two-year measure since the start of the pandemic in 2020, independents' total site numbers are 8.7% down (vs 4.8% decline in the managed sector).
"Businesses that were weakened during the pandemic now face more fierce headwinds, and inflation is making it tough to achieve real-terms growth. The end of VAT relief and lack of government support risks stalling hospitality's recovery just as it gathers pace." – Phil Tate – CEO, CGA Group
Localism is in demand, and is an inherent way to demonstrate loyalty
47% of pub-goers want to see more locally-sourced food, and one in three publicans claim they are already offering more locally-sourced food compared with 12 months ago. Furthermore, 57% of UK bartenders see an emphasis on local brands, products, and ingredients as a permanent change in focus for the industry.
Consumers will opt-in to the data value exchange as a loyalty mechanism
Loyalty can be driven using data/digital comms, and customers are prepared to give it, with 68% of people willing to share data for cheaper product recommendations.
Trend 5: A Shift In Our Time?
The way we live, work and socialise has changed. More of us are choosing to live in suburban/rural locations and over a third of us now work from home.
This facilitates a shift in our social consumption habits; no longer are big Friday nights out after work the norm. Instead, early evening or weekend daytime meetups facilitate a more reserved and more intimate way to socialise, as well as a less crowded and intense experience.
For hybrid workers, the Friday night out has moved to the local with friends, and Thursday nights are becoming the dominant occasion for after work drinks.
The occasions are becoming earlier. The 5-8pm time slot is now a more integral part of the drinking/eating out experience, alongside a weekend daytime/brunch, creating new ownable moments for brands.
We're seeking out new, local venues
There is a clear trend towards local and community pubs over town or city centre pubs, and independents over
Chains. Pub goers are now almost twice as likely to be looking to try somewhere they've not been to before vs June 2020.
Daytimes drinking is less busy and socially intense
"With more people choosing a more mindful approach to drinking and less likely to want to be rubbing up against strangers in a dark and sweaty club, it means more people are choosing to drink throughout the day." – Cameron Fielding – SmartBlend
Home is our centre of gravity
2021 marked "the single largest migration out of London in a generation" and around a third of working adults did their jobs from home in 2022. Interestingly, the biggest reason people drink no and low drinks (33% respondents) is to be able to drive home.
Trend 6: Considered Consumption
As a society, we're increasingly focused on what our consumption choices mean for ourselves and for the planet. Individually, we're thinking closely about consumption impact in terms of what we acquire and what we eat and drink. In a post-pandemic world where health is an assumed consideration, balance-seeking is the new norm, where we want to minimise damage and maximise fun. Wellness is standard, as reflected in the rise of NoLo drinks (increasingly on the front bar) and overall more moderate alcohol consumption levels
Environmentally, we're concerned with how we can not just avoid adding to the climate crisis, but how we can make smart and considered choices to actively improve the world. And this has a huge influence on our purchasing choices.
As the tone shifts towards necessary optimism, the leading brands align to this with genuine carbon-positive actions and a clear strategy to deliver their bigger-picture purpose.
Let's make better choices
Key to many emerging consumer trends for the coming year is a prevailing sense of needing to do better – be it environmentally, economically, socially or health-wise. That's not to say consumers aren't also looking for a little excitement and luxury, but the ways in which they select and experience brands is certainly changing.
NoLo drinks are becoming a normal, regular choice
In a 2022 Portman Group and YouGov survey, nearly 1/3 of respondents said they chose low or no alcohol drinks on a 'semi-regular' basis.
What do you stand for?
"People are caring about the companies that make products and what they're doing to make this planet greener… If you're a drinks brand with no cause to support, then that's all you are, a drink brand with no cause." – Cameron Fielding – SmartBlend
It is clear that even in just the last couple of years, consumer behaviour has seen massive shifts that are revealing endless opportunities to grab attention and capture the hearts of audiences.
At Quantum, we're passionate about helping our clients win in the moments that matter most, and we've made a good living out of doing just that. Our goal is to bring great ideas to life by helping brands act differently and
turning strategy into action. We pride ourselves on building experiences, events, and activations that resonate with customers, clients and sectors and we're confident we can help you too. Get in touch with us today.
Want more like this?
Want more like this?
Insight delivered to your inbox
Keep up to date with our free email. Hand picked whitepapers and posts from our blog, as well as exclusive videos and webinar invitations keep our Users one step ahead.
By clicking 'SIGN UP', you agree to our Terms of Use and Privacy Policy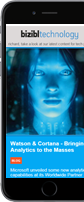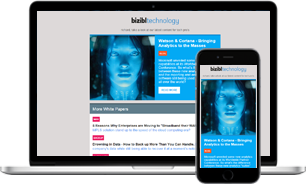 Other content you may be interested in
Want more like this?
Stay up to date with our content email
Want more like this?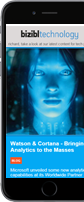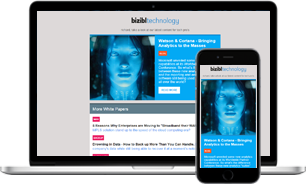 Want more like this?
Insight delivered to your inbox
Keep up to date with our free email. Hand picked whitepapers and posts from our blog, as well as exclusive videos and webinar invitations keep our Users one step ahead.
Bizibl Group Limited, Registered in England 09091156, 26 Bridge Road East, Welwyn Garden City, Hertfordshire, AL7 1HL