Use UGC to Engage Home and Garden Customers Post-Lockdown
19% of Brits said they're spending more money on furniture and home improvement since lockdown began, but as restrictions ease and people start going back to work, how can retailers keep the love for DIY and homeware going? Here are our tips.
Inspire your audience with content created by your customers
People have loved sharing what they've achieved during lockdown; from showing off homemade garden bars to posting room transformations, there's so much inspirational content out there. Your customers love to share, so why not make it easier for them? After all, by posting their transformations, they're also helping to advertise your products!
79% of people say UGC highly impacts their purchasing decisions - Stackla
Here are a couple of ways you can encourage your customers to share their DIY projects and showcase your products on social media:
Photo and video reviews
By asking customers to accompany their written review with a photo or video, you're collecting valuable content created by your customers (also known as user-generated content) that you can display on your website and share to social media. Photo and video reviews show other consumers what your products look like in real life, giving them inspiration and building their confidence about what's going to turn up at that door when they order from you. For example, they can see just how big a table is when it's placed next to a sofa, or the true colour of a paint once it's dry.
Not only does Feefo make it easy to collect photo and video reviews, it's also easy to display them on your website. Our media gallery widget allows you create a beautiful gallery of user-generated content.
Create a hashtag on social media
As lockdown eases and less people are posting on social, make sure you're staying on top of trends and engaging with customers. If your business is active on social, creating a unique hashtag, and encouraging your customers to use it, is a great way to collate all that inspirational user-generated content in one place!
IKEA is a great example; their hashtag #ikeaatmine shows exactly what IKEA's products look like a real home. Of course, it's not difficult for a huge brand like IKEA to get people to showcase its products; businesses with smaller followings, like Feefo client Cuckooland, use incentives to encourage people to post about their products. Cuckooland offer customers a chance to win a £100 voucher if they tag pictures of their purchases with #MyCuckooland.
Hashtags are a great way to keep the conversation going and make sure you're always posting about the latest home and garden trends.
Post how-to videos and guides
If you want to inspire your audience to take on new projects (and share the results with you), why not create your own guides? They could be as simple as a short video or infographic, or a more in-depth how-to guide, like this guide on how to wallpaper a room by Wickes.
Videos are perfect for your social media channels, as they're much easier to digest and you can encourage customers to share their own projects. We love this example from B&Q:
By creating on-trend and seasonal guides, you can keep your audience engaged and ensure your business stay relevant and exciting all year round! Don't worry about perfect production quality either - as long you can create guides with a bit of personality and a lot of great expert advice, your customers will love them.
Collect feedback and identify trends
If you currently aren't collecting feedback, now is the perfect time to start. In the last three months, we've seen up to 162% more shoppers visiting our customer review pages for our home and garden brands.
Consumers want to know just how happy your customers are, so they can decide whether to buy from you or not. However, collecting feedback isn't just about building consumer confidence, it's also about understanding your customers, and what they do and don't like about your business so you can improve.
If you've collect a load of feedback during this lockdown period, tools like Feefo's Performance Profiling can help you get a clearer picture of all the feedback you've received by automatically identifying the key topics your customers are talking about, as well how positively or negatively they feel about each topic.
For example, you may find that a key issue for your customers is delivery, but is that because delivery has been slower than usual or because items are turning up damaged? Performance Profiling allows you to look deeper and see exactly why your customers are happy or unhappy.
Only collected a small number of reviews? You can still keep track of key trends and the things that are most important to your business. Our Insight Tags tool allows you to 'tag' and track themes across your feedback. For example, you can tag feedback by employee name if you want to monitor where your customer service team is strongest. This will allow you to identify who to reward, and who may need more help or training.
If you haven't been collecting reviews, check your social channels – they're a great way to keep track of what people are saying about your brand. Social listening tools can also come in handy here, as they'll make it easier to collate that information across all social media platforms and forums.
Never stop asking for feedback
The key to continued success is to make sure you keep listening to your customers; you've had to make a lot of changes to your business recently, and you're probably going to have to make a few more. Staying on top of what your customers think, no matter what's happening in the wider world, is vital.
Fortunately, listening to your customers is easy. Reviews are a great way to learn and improve, as well as give shoppers confidence in your products, which is especially important when they can't visit a store and see them in person. Another way to collect feedback is customer surveys; these are private and anonymous, so you can ask much more specific questions, such as 'Is there enough information on our product pages?' and 'Is there anything we could do to improve your shopping experience with us?'.
However you choose to collect feedback, it's a simple but effective way of maintaining a great relationship with your customers that keeps them coming back. keeping your customers. Speak to our experts today and discover what customer feedback can do for your home and garden business.
Want more like this?
Want more like this?
Insight delivered to your inbox
Keep up to date with our free email. Hand picked whitepapers and posts from our blog, as well as exclusive videos and webinar invitations keep our Users one step ahead.
By clicking 'SIGN UP', you agree to our Terms of Use and Privacy Policy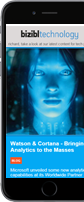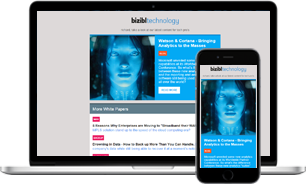 Other content you may be interested in
Want more like this?
Stay up to date with our content email
Want more like this?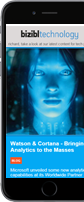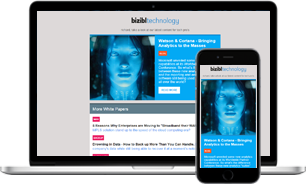 Want more like this?
Insight delivered to your inbox
Keep up to date with our free email. Hand picked whitepapers and posts from our blog, as well as exclusive videos and webinar invitations keep our Users one step ahead.
Bizibl Group Limited, Registered in England 09091156, 26 Bridge Road East, Welwyn Garden City, Hertfordshire, AL7 1HL