Turn Manuals and Technical Documents into Beautiful User Experiences
Let's start with the obvious: Manuals and technical documents have a reputation for being bland (to put it nicely). For consumers, this is so ingrained that "not reading the manual" is a point of pride - and having to resort to doing so, is very much a final admission of failure. But why? Surely manuals and technical docs often hold all the answers?
Simply put, consumers have learned that trial and error - playing with their devices, or physically trying to erect flat-pack furniture - is often easier than scouring flimsy monochrome booklets, in 10 languages, with ridiculously small font sizes, and poor diagrams. Quelle surprise.
Get-started guides, leaflets, manuals, even detailed technical schematics for industrial components or complex software are typically an afterthought. They're often rushed, poorly designed, printed at minimal expense, then binned as soon as they're received.
But this kind of documentation represents important opportunities, including the chance to stand out from the competition by offering better user experiences, and to develop meaningful relationships with your customers. It can also offer real value opportunities for the organisation, as we'll go on to discuss.
Designing Good Experiences
Perhaps the key weakness of many manuals and technical docs is a lack of conscious design. A simple failure to consider what content they're comprised of, and how best to structure and present that information. As any designer or marketer can tell you, effective communication is not just the content - it's also the delivery. As material like this will likely be seen by everyone from prospects to existing customers, it goes without saying that you should apply the same rigorous attention-to-detail that you'd see in advertising copy, your website, or your mobile apps.
What are we talking about, exactly?
These kind of documents can often be differentiated from other content simply by the sheer volume and density of text, but also by special classes of asset, such as line drawn diagrams, or the display of certain icons for compliance purposes. For example, if we're talking about an API guide, there'll likely be short and long code examples, which need to be differentiated from body text, then perhaps screenshots. For furniture, perhaps annotated diagrams and special icons denoting which tools to use. For a car manual, there might be photographs of components, such as the dashboard.
Design principles
If (as is often the case) this mixture of unusual assets represents a uniquely difficult combination, then go back to basics. Being sympathetic to any brand guidelines you already have, create some rules to use when designing and laying them out. Consider design-industry favourite acronym CRAP; Contrast, Repetition, Alignment, Proximity.
Seek Inspiration
Even the very best designers need inspiration! Design systems, such as Google's Material Design or Microsoft's Fluent can offer excellent ways to structure your content - at the very least they offer good examples of hierarchy, navigation, and more.
After that, allow yourself to be influenced by media and marketing, both on and offline. If you're displaying tabular data, who's doing that now, and how are they doing it? How can you put your own spin on it? Step outside of the norm - consider whether blocks of text are the answer.
The Elephant in the Room
If you haven't guessed it already, perhaps the biggest single step you can take to completely rejuvenate your customers' and prospects' experience with your manuals and technical documents - is to go digital. Without significant investment (such as paper and print, packaging, localisation, and more), there's only so much you can do with a tiny booklet. In today's digital world, it's becoming harder to justify print for many use-cases, other than signposting digital resources.
Going Mobile… First.
As importantly; if you're going digital, it's imperative that you go mobile - let's face it, whether your customer's an electrician fitting a complex component, or a consumer with a new bike, they don't usually want to be tied to their desktop. Modern apps deliver familiar controls, engineered for individual devices, which go with your customers - wherever they are.
With well-designed digital content, available literally in your customers' hands, the opportunities increase massively. Here's just a few examples.
Rich Media
Video, animations, high-resolution photography, even maps with real-time location information; rich media is a real level-up for your content.
Onboarding & General Engagement
Imagine being able to walk a customer through their new product, using a specially designed process, showing them parts of the documentation that they might want, right when they want it - with interactive content apps, you can do just that. Content, such as questionnaires, or gamification can help build lasting customer relationships.
Marketing opportunities
By their nature, apps make data collection simpler (and much more likely to happen), so they offer a fillip for audience growth. Apps can also be an enabler for new channels, such as push notifications.
Seamless Support
Where better to deploy support resources than within the manual or technical docs! "Having a problem? Start a live chat now" - this kind of capability can demonstrate a real commitment to your customers.
Search (and AI) - content recommendations
One thing you certainly can't get in a pamphlet is search. After all, what better way to reduce the time customers need to spend trawling through text. Open-source technology such as Elastic Search can bring highly scalable search capability to even the smallest of apps. Taken one step further, intelligent content platforms can suggest content based on user behaviour, proactively surfacing content which might solve problems before they even arise.
To see how some of the world's leading brands are leveraging Rakuten Aquafadas technology, get in touch with us. From the European Space Agency, to the National Geographic, see how we help organisations to distill complex content into beautiful, pixel-perfect mobile experiences across any device. For more information visit aquafadas.com.
Want more like this?
Want more like this?
Insight delivered to your inbox
Keep up to date with our free email. Hand picked whitepapers and posts from our blog, as well as exclusive videos and webinar invitations keep our Users one step ahead.
By clicking 'SIGN UP', you agree to our Terms of Use and Privacy Policy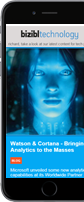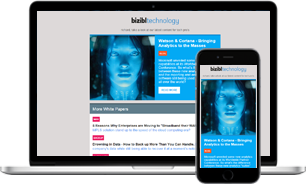 Other content you may be interested in
Want more like this?
Stay up to date with our content email
Want more like this?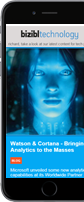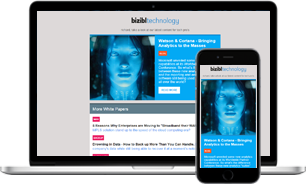 Want more like this?
Insight delivered to your inbox
Keep up to date with our free email. Hand picked whitepapers and posts from our blog, as well as exclusive videos and webinar invitations keep our Users one step ahead.
Bizibl Group Limited, Registered in England 09091156, 26 Bridge Road East, Welwyn Garden City, Hertfordshire, AL7 1HL