How to Manage Crisis Comms - Planning, Training and Customer Service
So, rather than trying to bail yourself out, we'll show you how to create a crisis communication plan, along with how to prep your employees, that'll make for smooth sailing should things go awry.
Not everything is going to go according to plan. With deadlines, reports, and meetings to deal with over the course of the working week, someone is bound to put a foot wrong at some point.
Whether it's an errant employee tweet, a manufacturing error, or even one too many negative reviews on Facebook, such missteps can land a company in hot water. And without a crisis communication plan in place, things could soon boil over into a PR nightmare.
Unfortunately, these things tend to happen when you least expect them. Nowadays, hoping the problem just goes away is no longer an option. Neither is leaving it too late to make your first move. That's why having a crisis communication plan that's written up and ready to go is essential.
So, rather than trying to bail yourself out, we'll show you how to create a crisis communication plan, along with how to prep your employees, that'll make for smooth sailing should things go awry.
What is crisis communication?
From PR backlashes to personnel issues and even things like bouts of severe weather, crisis communication is the messaging a company puts in place to address a crisis that may impact its customers, employees or its reputation.
Crisis communication is, by definition, reactive. But that doesn't mean you should skip out on drawing up a plan. That way your team can respond to the crisis in a measured and appropriate manner, rather than panicking and resorting to spur of the moment decision-making.
How to create a crisis communication plan
Perhaps the most important thing to keep in mind about your crisis communication plan: keep it simple. In times of crisis, the business will already be in panic mode, so you don't need confusing steps and practices adding to the stress.
Additionally, be sure to keep both physical and digital copies close to hand, and extra copies on flash drives and CDs. You don't want to be caught short in the middle of a crisis.
So with that, let's take a look at how to go about creating a crisis communication plan…
Outline your plan
Begin by outlining the plan, explaining how your organisation will communicate about the crisis and go about detailing the crisis itself. Be sure to include:
The purpose of the plan: Why is this plan necessary?
Activation criteria: Who will activate the plan and at what point?
Procedures: What steps need to be taken when it comes to internal and external communication, who is responsible for what, and what communication channels will be used to execute the plan?
Identify your crisis communication team
You need a team of people who are in your corner should the worst come to worst. These people are the ones who are responsible for collecting information, creating and posting key messages, and dealing with the media, if necessary. Most importantly, they'll monitor the response to the crisis and the communication itself.
Your plan will identify team members, describe their roles, and feature any necessary contact information so others can easily contact these key figures.
Know what you want to say
Language is a powerful thing. And in the aftermath of a crisis, your words can either soothe tempers or add fuel to the fire, so it's vital you know what you're communicating to the outside world.
In formulating a response, your messaging should:
Identify the cause of the crisis
Briefly detail what happened
Communicate how you intend to respond
Be understanding and compassionate towards any victims
Pass any messaging to the appropriate members of staff, as well as your organisation's legal time, so they can work out any kinks or ambiguities if necessary.
Brief your employees on internal procedures
A whisper here, a quick natter to a family member there; an employee who unwittingly spills the beans can make matters worse if they aren't careful. Along with identifying how employees will receive your messaging (such as through meetings, emails or the company's intranet), make them aware of your media and social media policy.
You want to avoid rumours and hearsay as much as possible; keep a lid on things by making it clear that they are not to talk to the media.
Create a contact and media list
By creating a list of phone numbers and contacts ahead of time, you can create a community of supporters to rely on in the event of a crisis. Your strong customer service will come in useful here too; with an army of supporters willing to defend you, dealing with the crisis becomes a whole lot easier. Additionally, make a list of local, national, and trade press contacts, as well as influential trade and industry bloggers who may be able to help out.
This also helps with crises that may put employees or others in physical danger. List public health departments, evacuation centres, police and fire departments, and other related contacts who you may need to physically rely on.
Draw up an appendix
Lastly, you should include a section featuring guidelines, checklists and forms that can help you in creating your crisis communications, including:
A checklist of first steps
Media and social media policy
A media call log to note down calls or communication received from the media
Internal and external communication checklists
Press release templates
Legal, PR and media contact information
Crisis communication best practices
Respond quickly
In the age of social media and instant communication, you can't afford to go quiet for even a few hours. If you don't respond in a timely manner, then the message is clear: you're guilty of something, or you're not in control of your communications.
Put the victims first
Whether you caused the problem or not, you should always put the victims first and avoid blaming others. You can tell a lot about a business that acknowledges and empathises with the frustrations and pain of others. Sincerity is essential, however. An insincere apology is not only easy to see through, but it can end up doing further damage to your brand and reputation.
Take the 2010 BP oil spill off the Gulf of Mexico, for instance. As well as being the worst oil spill in US history, it's also gone down as one of the most poorly handled examples of crisis communication ever. 11 people died, yet their response was a minefield of downplaying, shirked responsibilities, and insensitive remarks. To this day, they're still getting flack for their response, and rightly so.
Be transparent
Hiding information is always a bad look. News will inevitably leak, and you'll come off worse as a result.
Instead, put yourself in the shoes of your customers, employees or victims, and ask yourself what you'd want to know. Not only will this help you in crafting your response, but it will also allow you to be open and honest.
Being forthcoming with information is far better than acting as if you don't know what's going on.
Plan for potential scenarios
Obviously, no business wants to have a crisis on its hands. But by anticipating all potential worst-case scenarios, you put yourself in a far better position when it's time to respond.
Alongside your team, look at situations that align with your organisation's product, services, and industry, paying special attention to areas where crises could be likely. Some may grumble at such an exercise, but taking a proactive, prepared approach can be a massive asset in the event of major incidents.
Crisis communication scenarios
Some of the most common types of business crises include:
Financial: Any incident that involves financial losses, bankruptcies, or store closures
Personnel: Changes to staff that impact operations or reputation, such as layoffs, furloughs, or inappropriate behaviour
Organisational: Actions or operations carried out by a business that result in misconduct or wrongdoing
Technological: Technological failures (whether it relates to products, website or a business' physical location(s)) that cause reduced functionality or a total loss in functionality
Natural: Crises caused by natural disasters, severe weather, or a health crisis
Customer-facing strategies for dealing with a crisis
Specific employees will need to be trained on how to respond to customers depending on their roles. To help out, take a look at these effective customer-facing strategies designed for call centres, websites and social media…
Call centres
A call script tailored to the crisis itself will allow call centre staff to feel more prepared during emotionally-charged situations where they may be stuck for words. Although you can't make call scripts for every potential situation, you can always opt to create a general document that contains specific language and phrasing which can be used when speaking to customers.
Additionally, your agents should know the importance of managing their own emotions, as well as those of the customer. Although it may be an anxious time for them, agents should still be compassionate and empathetic, and validate the emotions of callers, while still delivering that same customer service they've earned a reputation for. Anytime your agents' mask slips, they are contributing to the customer's already stressed emotional state.
Websites
Customers are bound to flock to your company's website during a crisis, so making sure it features up-to-date and relevant information, along with resources that can benefit both the public and media, is vital. Doing so will also help minimise the number of phone calls your call centre staff might be bombarded with.
Your web development team will be able to create a version of your website that can go live when you need it. While your current site stays active, you can add new information to this ghost site as and when it comes in. This approach ensures you have as much information as possible onsite when you're ready to put it live.
Social media
Given the relative anonymity of social media, there's a strong chance you'll be getting it in the neck over Facebook, Twitter and Instagram should things go awry. As we mentioned earlier, responding with transparency and honesty will go a long way.
And although the last thing you want to do is go quiet, you might want to review, and maybe even pause, your upcoming social calendar. Amid a crisis, your planned schedule of fluffy content and light-hearted hashtags could end up angering people further.
Elsewhere, your social media team should be monitoring social channels to gauge opinion on your organisation, employees, and services. The insights they gain here might show you need to improve your customer service efforts, for instance. Or if it's a crisis that's affecting the industry or world at large, you can use monitoring to see how your competitors – and their customers – are responding to the incident.
---
Looking for customer service that really speaks to your contacts? Gnatta makes interactions matter, delivering quality exchanges and quicker responses that meet customer expectations. Find out how we can help here or to try out your free trial, click here. 
Want more like this?
Want more like this?
Insight delivered to your inbox
Keep up to date with our free email. Hand picked whitepapers and posts from our blog, as well as exclusive videos and webinar invitations keep our Users one step ahead.
By clicking 'SIGN UP', you agree to our Terms of Use and Privacy Policy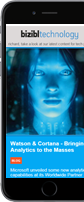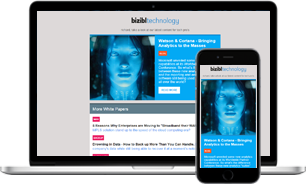 Other content you may be interested in
Want more like this?
Stay up to date with our content email
Want more like this?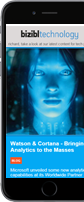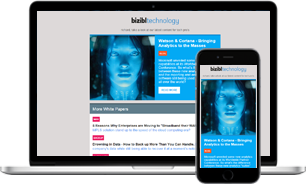 Want more like this?
Insight delivered to your inbox
Keep up to date with our free email. Hand picked whitepapers and posts from our blog, as well as exclusive videos and webinar invitations keep our Users one step ahead.
Bizibl Group Limited, Registered in England 09091156, 26 Bridge Road East, Welwyn Garden City, Hertfordshire, AL7 1HL