How Chatbots Can Be Successful for Customer Service
Are Chatbots for customer care a feasible solution? What kind of customer service Chatbot can you offer over WhatsApp and Facebook Messenger? What should you pay attention to, when automating your business's customer service?
Processing a large number of customer queries can become an all-devouring resource problem for companies. In the last set of our 6-part mini series "Messenger for Business - Customer Service and Chatbots over WhatsApp and Co." we pursue the question; how Chatbots with and without artificial intelligence can revolutionize tomorrow's communication patterns. We'll touch on the following points in this article.
1) Chatbots Save Resources
Using machines to manage work isn't anything new - it's simply the concept of industrialization. Chatbots aren't going to put together cars on a conveyor belt, but they will support and automate communication with customers. This is also not new - most big service hotlines also have automated recordings that sort and answer the most commonly asked questions.
Now we're in the Messenger era with WhatsApp, Facebook Messenger, and Apple iChat - and this brings us to the time for Chatbots in customer service.
8 of 10 CIOs in Germany believe that chatbots positively change customer service perception and one-third hopes for more profit through the use of chatbots! 
2) Are Chatbots Accepted in Customer Service?
I always read statistics telling me that people don't want to work with Chatbots. This is clearly nonsense. The reason for this commonly held belief is that 90% of Germans don't know what a Chatbot is. They associate the term with "killer robots" or "job stealers." If you ask more specific questions, like the PIDAS study did, another side of the conversation quickly reveals itself:
More than 88% of Germans can imagine to interact with a chatbot for digita communication.
3) Customer Service Chatbots are Gaining Importance
Chatbots are becoming extremely important for companies. If you take the point of view of IT decision makers, speeding up customer service processes is fundamental in optimizing customer experiences.
Another studie found out that artificial intelligence and chatbots will play a very important role to smoothen customer service processes in companies.
4) Chatbots: The Obvious Advantages
… They're available 24/7: never sick or on vacation
… They are always learning and improving
… They can be quick or be patient, depending on the customer's needs
… They don't forget important details! Customers don't have to enter in their account number every time or reprogram the same settings
… They're low maintenance, and don't have to constantly be updated
5) Chatbots Won't Replace personal Consultation, But Improve It
Last year, our customers were able to have 45 million of their questions answered by a Chatbot. This saves resources that can certainly be used in better ways, such as improving the capacity to answer more complicated questions and customer demands.
However, this doesn't mean that Chatbots are replacing employees. Instead, they help with routine tasks and collect important data at the beginning of interactions. This actually helps customer service and makes it better!
6) Chatbots: Perfect for First Level Support
A simple Chatbot can be used relatively easily in first-level-support to answer simple questions. For more complex questions, a Chatbot can be used to sort and classify the questions. When the Chatbot has figured out exactly what kind of problem it is, the correct employee can take a look.
Volkswagen Automobile Frankfurt uses this model for their customer service Chatbot.
A Bot asks the customer questions, gathering the relevant information first, and then directs the chat to the appropriate employee who takes over in a 1:1 chat. In our article "Customer Service Best Practice," you can read more about similar successful customer service Chatbots.
7) What Are "Hybrid Chatbots", "Artificial Intelligence" and "Machine Learning" in Customer Service?
If a question can't be answered directly, then the Chatbot immediately directs the question to the second-level customer service. The employee answers and the Chatbot 'remembers' the answer to this question. Over time, the Chatbot will learn more and more, and be able to answer complex questions as well as simple ones. They learn by example, just like children.
8) Chatbots in Customer Service: Minimal Effort, Maximal Success
Programming FAQ and customer service Chatbots to offer optimal customer satisfaction isn't some sort of complicated magic. Your first Chatbot should simply respond to specific questions with specific answers - and note what kind of questions it can't answer, so that you know which further options still need to be programmed.
In conclusion, there's no need to be scared of trying out a customer service Chatbot. Companies shouldn't be frightened of trying out these new ideas, and customers won't be scared of engaging with them. Chatbots will soon be just as normal as ATMs.

With the MessengerPeople Chatbot Builder, you can create your first Chatbot in under 2 hours - we promise! If you're ready to start your Chatbot journey, contact MessengerPeople, or start a free 14 day trial now!
Want more like this?
Want more like this?
Insight delivered to your inbox
Keep up to date with our free email. Hand picked whitepapers and posts from our blog, as well as exclusive videos and webinar invitations keep our Users one step ahead.
By clicking 'SIGN UP', you agree to our Terms of Use and Privacy Policy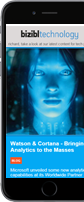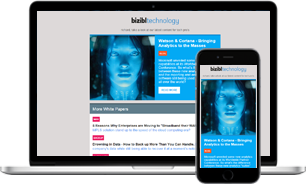 Other content you may be interested in
Want more like this?
Stay up to date with our content email
Want more like this?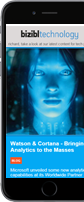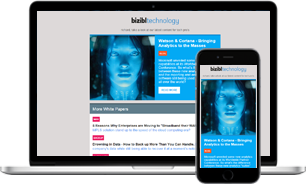 Want more like this?
Insight delivered to your inbox
Keep up to date with our free email. Hand picked whitepapers and posts from our blog, as well as exclusive videos and webinar invitations keep our Users one step ahead.
Bizibl Group Limited, Registered in England 09091156, 26 Bridge Road East, Welwyn Garden City, Hertfordshire, AL7 1HL