3 Major Reasons Why your Customer Loyalty Sucks
Every business needs more loyal customers; those customers that come back time and time again, recommend you to others and wouldn't think twice about spending their hard-earned cash with you. In fact, you'd need to acquire seven new customers to equal the amount spent per visit by just one returning customer.
You're unlikely to earn loyal customers by just doing the bare minimum. If you're struggling to hold onto your customers, you're not alone! Here are three reasons why your customer loyalty isn't up to scratch and what you can do about it.
1. Your customers don't have an emotional connection to your brand
70% of consumers spend twice as much with the brands they're emotionally connected to and only 38% would consider purchasing from a business they have low emotional engagement with, but building that connection isn't easy.
Think about your favourite brand, why do you love them so much? Did they help you out when you really needed it? Did they make a stressful process an absolute breeze? Maybe they donate part of their profits to a good cause or regularly give back to their local community. Do they have a cause they stand for?
Now think about what you want your business to be known for and what's important to your customers. What emotions do they feel when they use your products or services? To know the answer, you need to listen.
Fortunately, there are a few tools at your disposal that can help. Social listening tools can show you what customers are saying about you across various social media platforms and forums. This allows you to identify trends and general sentiment around your business. The good thing about social listening is everything you read will be completely honest – it's a bit like being a fly on the wall!
Another great tool is customer feedback. By actively asking for honest feedback, customers will see you really care about their opinion and want to improve what you do, helping to boost loyalty. It's a more direct approach, but this does allow you to ask for feedback on specific aspects of your product or service.
Once you know more about your customers and what they experience when they buy your products or services, you can start tailoring your marketing, communications and overall experience to them and build that emotional connection. For example, if you're a solicitor, you may discover your customers feel a mix of emotions when purchasing a home, from excitement and happiness to stress and fear, therefore they will highly value transparency and communication during this delicate process. If you want them to use you again or recommend your services to a friend, you need to meet or exceed these expectations and be wary of the emotions they may be feeling.
2. You're not collecting (or listening to) customer feedback
Your customers are talking about you, do you know what they're saying? On average, only 1 out of 26 unhappy customers will complain, the rest just don't come back - if you never hear about these problems, how can you solve them? The vast majority of your unhappy customers may never use your business again, and you have no idea why!
You shouldn't avoid collecting feedback because you're worried about negative feedback - it's essential to customer loyalty! But how do you convince people to take the time to write a review? Be sure you do the following:
Make it clear that you value honest feedback and want to hear about their entire experience, including the good and bad parts
Keep your feedback forms short and simple
Tell your customers it will only take two minutes to leave a review
Don't force them to log in to an account
Once you've started collecting honest feedback, it's time to start analysing it to see what you can learn. Don't worry – you don't need to spend hours trawling through customer comments. Tools such as Feefo's Performance Profiling can save you serious people-hours by using artificial intelligence technology to automatically identify themes in your reviews. For example, if the topic 'delivery' is consistently being mentioned in a negative context, you may want to look at those reviews a little closer to find out why so you can make the appropriate changes.
3. You're not staying in touch
If a customer buys something from you and then never hears from you again, they just might forget about you. You need to be at the front of their mind every time they want or need your product or service. One of the easiest ways to stay in touch is via email, but you need to gain their consent first.
It's not enough to offer a '10% off your first order' code to get people to sign up to your newsletter anymore. After they use that code, what's going to keep them subscribed? You could give them early access to your sales, invite them to exclusive events, or give away free guides and tips from your experts.
Whatever you choose to offer will be based on your business and your audience, but the point is you want them to feel as if they're a part of an exclusive club and that you value them. Local events, such as store lock-ins, are a great way for your staff to get to know the local community and vice versa. This builds a connection on a much more personal level and will encourage customers to return to that store or branch.
Another way to encourage customer loyalty and keep your brand at the forefront of their minds is to run a referral scheme. These schemes don't just help you acquire new customers, they also reward your loyal ones. Feefo client Bella & Duke reward subscribers to their dog food service by adding £20 credit to their account every time they refer a new customer with a 50% off discount code. The generous reward to subscribers encourages them to become brand advocates and keep using their service – exactly what you what from loyal customers!
Put an end to poor customer loyalty
Start building better relationships with your customers by listening to what they have to say. Open yourself up to honest feedback from genuine customers, understand your strengths and weaknesses, and make meaningful changes to your business.
Want more like this?
Want more like this?
Insight delivered to your inbox
Keep up to date with our free email. Hand picked whitepapers and posts from our blog, as well as exclusive videos and webinar invitations keep our Users one step ahead.
By clicking 'SIGN UP', you agree to our Terms of Use and Privacy Policy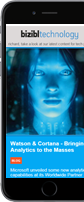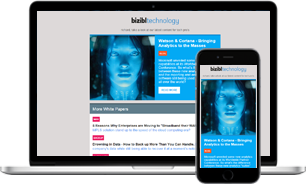 Other content you may be interested in
Want more like this?
Stay up to date with our content email
Want more like this?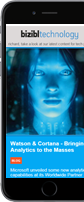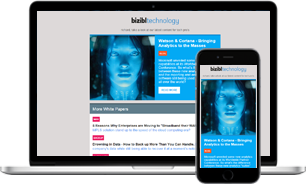 Want more like this?
Insight delivered to your inbox
Keep up to date with our free email. Hand picked whitepapers and posts from our blog, as well as exclusive videos and webinar invitations keep our Users one step ahead.
Bizibl Group Limited, Registered in England 09091156, 26 Bridge Road East, Welwyn Garden City, Hertfordshire, AL7 1HL