Selling in the Age of Social Commerce
More than $1 million of e-commerce revenue is generated every 30 seconds, as millions of consumers purchase billions of products online. And these days, shopping is getting social. People aren't just engaging on social media sites, but buying through them, too.
As constant changes to mobile technology and e-commerce tools continue to reshape how consumers interact with brands and retailers, social commerce is here to stay.
This white paper serves to help brands and retailers understand the state of social commerce today and its implications for connecting to customers, optimising e-commerce operations and growing sales channels.
Get the download

Below is an excerpt of "Selling in the Age of Social Commerce". To get your free download, and unlimited access to the whole of bizibl.com, simply log in or join free.
Introduction: What Social Commerce Is - and How It's Different
Over 1/3rd of Instagram users have used mobile devices to purchase a product online
1 Billion daily Facebook users on a mobile device
64% of Pinners check items they pinned while in a brick-and-mortar store
Sources: Facebook, Millward and BrandWatcch
Social commerce, put simply, is sales on social media. Unlike social media marketing, which sets the foundation through meaningful interactions with consumers, social media commerce builds on those connections to offer opportunities for actual purchases. It's what speeds up the process of turning followers and friends into customers, and gives people more options for hitting "buy now" any time the impulse strikes on social.
And it strikes, to the current tune of $2.29 trillion annually.
Social commerce may still be in its infancy, but the movement is quickly gaining momentum.
At the core of the concept is a chance for brands and retailers to shrink the path to purchase by connecting with customers in ways that simply aren't possible through other marketing and sales channels.
Why Go Social with Sales?
True, social media is meant to be social. Consumers spend two hours a day on Facebook, Pinterest, Instagram and other social sites to connect. These platforms are social networks first and selling platforms second (or third or even fifth, once you've factored in engagement, reviews and ratings).
And yet...
There's increasing evidence that these channels play an integral role in how people shop as retailers devote more digital marketing dollars to social media. So while not every consumer is sold on social commerce yet, it's growing … and there are profits to be made for early adopters. More than half (56%) of consumers who follow brands and retailers on social media do so to view products, while 31% use these channels to browse for new items to buy and 40% look for gift ideas and keep up-to-date with fashion trends. In 2016, one survey found that 68% of retailers saw increased conversions from paid Facebook efforts, while 40% claimed the same from paid Instagram campaigns.
Meanwhile, an explosion of advertising is quickly closing the gap between online retailers and consumers in the age of social media:
After surpassing television advertising, social ad spend is projected to overtake newspapers by 2020 as it continues to grow at 20% each year
Facebook, by far the most popular and lucrative choice for sellers looking to reach more consumers, raked in $9.16 Billion in ad revenue in the second quarter of 2017
Pinterest, known for its product-focused user base, has prepared for a near-70% jump in ad revenue less than three years after the company began selling advertising.
80% of social media time is spent on on smartphones and tablets

56% of Facebook's 1.65 billion monthly active users access the social site via mobile
The real driving force behind social commerce is the ever-increasing reliance on mobile devices. As mobile commerce grows 3x faster than e-commerce, 80% of social media time is spent on on smartphones and tablets. More than one-third of Instagram users, for example, have used their mobile devices to purchase a product online. Eighty percent of Pinterest traffic comes from mobile devices, and 56% of Facebook's 1.65 billion monthly active users access the social site via mobile only. These users aren't just sharing, liking and pinning products. Whether within the app itself or through advertising links to marketplaces and e-commerce websites, they're purchasing them, too.
Key Channels for Every E-Commerce Brand and Retailer
When it comes to connecting with customers and growing sales, all social media platforms are not
created equal. Social commerce is powerful, but that doesn't mean it's equally effective everywhere for every brand and retailer.
Twitter, for example, was already phasing out its "buy" button less than three years after its introduction. On the other hand, social selling is getting stronger on channels dominated by shoppers who are actively seeking ideas, inspiration and product information.
How Social Selling Works on Facebook
Facebook Ads generate some 1 million store visits a day in 100,000 locations, and this social media site is continually offering new ways for retailers and brands to promote products. Companies can display and even sell products right on their Pages through shop section tabs, while Messenger for Business lets companies connect directly with customers by advertising on the social site's instant messaging platform. Other options include Facebook TV advertising, which allows retailers to deliver ads to apps on Apple TV and Roku streaming platforms, and Messages with Payments, designed to make it easier for customers to shop and purchase without leaving the app.
Amidst all of these changes, some of the greatest social commerce opportunities remain within the realm of Facebook Dynamic and Carousel Ads, which can be used to personalise the product experience for social shoppers.
Facebook Dynamic Ads allow brands and retailers to automatically promote products people have previously expressed interest in elsewhere on the internet, and even tie promotions to local inventory and nearby availability through dynamic ads for retail.
Facebook Carousel Ads enable sellers to showcase up to 10 images or videos, each with its own link, within a single ad unit. They can be used to tell a story around a single product, or introduce social shoppers to multiple products in a visually compelling way.
How Social Commerce Works on Instagram
More than 1 million monthly active advertisers are targeting some 700 million users on Instagram, and with good reason. Sixty percent of Instagram users say they discover new products on the platform, and 75% say they've taken action after being inspired by a post.
The best way to reach consumers on this photo-sharing site? Dynamic ads.
Instagram Dynamic Ads let companies connect the products people have shown interest in with local availability and store locators. And because they're managed through Facebook, there's no need to learn a new advertising platform.
How Social Commerce Works on Pinterest
Pinterest is arguably the most product-prominent social media site around, with 93% of the platform's 150 million monthly users turning to the app to plan future purchases. Fifty-five percent of US consumers use Pinterest specifically to find products, and 64% look at items they've pinned while in brick-and-mortar stores.
Every day, nearly two million people pin product Rich Pins, making this type of social commerce advertising one of the most effective ways to engrain a brand or product in the consumer's path to purchase.
Rich Pins allow retailers and brands to display real-time pricing, availability and "where to buy" product information. Better yet, through Pinterest Search Ad functionality, information can be pulled directly from product feeds to dynamically update what's displayed based on inventory levels — and not just for items that have already been "pinned" by consumers, but for all products in your feeds.
Suffice is to say that dynamic, product feed-based advertising is at the heart of success in social commerce across all pivotal platforms.
Social's Role in Showrooming
Nearly half (49%) of in-store purchases are influenced by digital interactions. So even when an ad doesn't instantly lead to a direct sale, those real-time updates to what's displayed can be very effective in ushering people through quicker buying cycles. This is especially important in an era of intense showrooming, which has countless shoppers cross-referencing online purchase options while perusing products in-store.
49% of in-store purchases are influenced by digital interactions
Approach social commerce as an opportunity to reverse this trend, and you could see more consumers choosing webrooming instead: The more relevant and timely the ads people see, the more likely they are to continue down a path to purchase — whether that means buying through social platforms or using them as a springboard to in-store purchases. Promoted Pins, for instance, have been reportedly shown to lead to 5x more in-store sales.
Getting Ahead of the Social Commerce Game
With 92% of online retailers invested in social media advertising, the competition is fierce. Centralising social commerce strategising and operations into a single platform makes it exponentially easier to turn reach into profit and monetise every opportunity.
Channeladvisor: The Power of a Social Commerce Platform
With ChannelAdvisor, there's no more logging in and out or going back and forth between accounts. You can get set up with social platforms once, and then manage your social commerce campaigns within one centralised platform designed to keep brands and retailers up-to-date on the latest ad formats, requirements and best practices.
With over 15 years of experience and more than 3,000 e-commerce clients, ChannelAdvisor keeps brands and retailers ahead of the latest social commerce trends to maximise every opportunity. By sending a single product inventory feed to ChannelAdvisor, sellers can have the data automatically transformed to meet the unique requirements and specifications of each social site — whether that means creating product Rich Pins on Pinterest or showcasing a new product line on Facebook or Instagram. ChannelAdvisor Social Commerce allows companies to:
Easily select the exact products to promote on social media
Build campaigns from within a single, centralised platform and customise them with brand colours and styles
Optimise social campaigns based on product-level performance and conversion data
Use cross-channel analytics to fine-tune social advertising
GET STARTED WITH CHANNELADVISOR TODAY
Online retailers are saving as much as 20 hours a month and growing social revenue by up to 25% with ChannelAdvisor's Social Commerce Suite, according to a recent TechValidate survey of Digital Marketing customers.*
*Source: TechValidate. TVID: 048-455-DE0 and TVID: 362-049-510
To learn how ChannelAdvisor can help you connect to more customers and grow sales on social, email us at UKTEAM@CHANNELADVISOR.COM or call 0203 014 2700.
Want more like this?
Want more like this?
Insight delivered to your inbox
Keep up to date with our free email. Hand picked whitepapers and posts from our blog, as well as exclusive videos and webinar invitations keep our Users one step ahead.
By clicking 'SIGN UP', you agree to our Terms of Use and Privacy Policy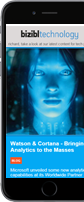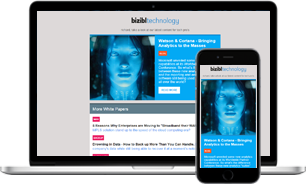 Want more like this?
Stay up to date with our content email