7 Ways to Ensure A Rock-Solid Email Foundation
The e-commerce landscape is in a constant state of evolution. What steps have you taken to keep your email marketing foundation from crumbling amidst all of the change? This whitepaper from Bronto outlines seven important areas where you can shore things up and make sure your foundation is still sound. Download now for helpful tips on how to deliver relevant, customised messages to keep your subscribers engaged.
Get the download

Below is an excerpt of "7 Ways to Ensure A Rock-Solid Email Foundation". To get your free download, and unlimited access to the whole of bizibl.com, simply log in or join free.
7 WAYS TO ENSURE A ROCK-SOLID EMAIL FOUNDATION
With each passing month, email marketing gets more sophisticated. There are more techniques to use, more toys to tinker with. You want to try it all and stay at the forefront of the latest trends. But in your zeal to take your email marketing program to new heights, you sometimes neglect the base upon which it was built. Before you know it, cracks begin to show. To help keep your email marketing foundation from crumbling, we've outlined seven essential building blocks for a revenue-driving email marketing program. So take a moment, take a step back and take a look at the areas we've identified where you can shore things up and make sure your email marketing foundation is still sound.
#1 First Impressions
You spend plenty of time crafting an email's content and creating a compelling design, but none of that's going to matter if your subscribers don't bother to open your email.
ALWAYS BEAR IN MIND THAT THERE ISN'T A ONE-SIZE-FITS-ALL APPROACH WHEN IT COMES TO SUBJECT LINES.
Subject Lines
The subject line is the first part of your email that your subscribers see. It needs to be relevant and engaging. Don't slap one together at the last moment. Give it the time and effort it deserves. Think through what you're trying to achieve in a particular email and make sure that the subject line fits in with those plans. For instance, if you are going to promote a percentage discount or free shipping, try communicating the offer to your subscribers immediately. Many retailers miss the mark by using generic subject lines that fail to build excitement about a fantastic sale. If you want to promote $25 off a fall inventory purchase of $100 or more, many subscribers will be more intrigued by a subject line featuring the sale rather than just "Preview Our Fall Inventory." But always bear in mind that there isn't a one-size-fits-all approach when it comes to subject lines. Certain segments of your subscribers may prefer the non-promotional approach, so it's always worth reviewing your data to better understand what your subscribers want.
Maximizing Pre-Header Text
Pre-header text can extend the content featured in your subject line by touting your promotional offers, new products, product features or services. Depending on the length of your subject line, some of this pre-header copy will be visible in the inbox before the subscriber even opens. This copy within your email message can actually help increase open rates. You've got a few options in this limited, but useful, space. You can use it to reinforce - or even just reiterate - the offer or incentive you've already mentioned in the subject line, or you can even feature a second offer for subscribers who are not interested in your primary promotion.
Pre-header text can also offer a web version for those who may have rendering issues. So be careful with the order of your pre-header copy. If the "View web version" or "View Online" links receive top placement, you will lose the benefit of a subject line extension in the inbox.
#2 List Growth
List growth is a critical aspect of your email marketing program that should always be top of mind. Well-crafted, timely emails "" even those with captivating subject lines and pre-header text "" won't have much of an impact if your list is comprised only of close friends and relatives (or people who've never bothered to open any of your previous emails). If your list size has been static over the last year, it's time to revisit some techniques for attracting new subscribers. These proven fundamentals will help to make sure you're growing your email opt-in list on solid ground:
Location, Location, Location
Customers should not have to struggle to locate the sign-up option on your site. Place a single field opt-in form on your homepage and within your universal navigation so customers can find it with ease. If your opt-in form is languishing at the bottom of your homepage, bump it up to the top. This may sound obvious, but you'd be amazed how many companies still have their opt-in placed in such an out-of-the-way location. Offering your subscription in a highly trafficked area will enable you to further engage an audience you may have previously been missing. Also, using a pop-up can really get your sign-up front and center. One Bronto client experienced 13% overall growth in its list size within four months of launching Bronto's pop-up feature.
Simplify the Sign-up
The easier it is for subscribers to submit a sign-up form, the more likely they are to do so. Limit the number of fields required to join your email program. Requiring extraneous fields, such as preferences or demographics that will not be used for segmentation or message personalization, may cause a significant amount of form abandonment. Focus instead on where the form is located and what makes sense to ask of would-be subscribers initially. For example, requiring customers to select their gender during checkout probably isn't essential to the order. Just get what you need to begin the dialogue and then collect additional information over time through pointed drip campaigns or a smart "manage preferences" call to action.
Set the Expectation
There's no point in playing bait-and-switch to get new subscribers. Be up front with them about what sort of communications they can expect from you after they've signed up. Let them know how frequently they'll receive emails from you and what sort of content those messages will contain. Will you be sending daily, weekly or monthly emails? Information on new products? The latest updates from your social pages?
Extend a Friendly "Hello"
Thank new subscribers immediately after an opt-in form has been submitted with a welcome email highlighting the advantages of your email program. Build a robust welcome series that creates excitement and brings your brand to life. You could start things off with a welcome and an introduction to all of the exclusive deals the new subscriber can look forward to receiving. In the next message, you could emphasize the quality of your products. Then perhaps you'd shift the focus to your website "" its ease of navigation, its mobile version, etc. Another email would encourage engagement through your various social media platforms. Finally, once you've deepened the subscriber's knowledge of what your company is about, you could cap off a series by sharing the ways the new subscriber will benefit as a result of completing their profile, such as custom offers for their favorite brands or special events at their preferred store location.
#3 Mobile Optimization
More and more customers are shopping on mobile devices. Even if they aren't completing a purchase there, they're often taking at least a few steps on the path to purchase "" be it window shopping on a smartphone or carting items on a tablet "" and then completing the transaction on a different device. You may know how your site and emails look on mobile devices, but do you know if the shopping experience on other combinations of devices is enjoyable or even functional? If the answer is no, you're going to lose sales and frustrate your customers. Gather coworkers with various smartphones and tablets and step into the customer's shoes for a bit. Read several of your emails and go to your site to do a little test shopping.
Are the images viewable? If those images have text on them, is it readable? What about the text in general? Is it easy to click on tabs and links, or do you find you have to get to juuust the right spot to get a response? When you do tap on a link, is the page that opens also mobile friendly? Is there extra copy on the site that hinders your mobile viewing experience? Do you find yourself having to do the dreaded horizontal scroll to find all the information you need? Are you able to browse, cart and buy products with ease? Do some research to see how your customers are currently interfacing with your mobile assets. Figure out which devices, operating systems and email clients are most common. Identify which links mobile viewers are tapping and which areas they avoid to give you a better idea of the strengths and weaknesses of your mobile site. Maybe you decide it's time to make changes from the ground up and do a mobile design overhaul. If so, here are three general approaches.
Responsive Design
Bronto's recent white paper, "Responsive Design Provides the Perfect Fit," describes responsive design as a "nice and comfy pair of sweatpants with an elastic waistband that expands and contracts based on how often you've missed the gym and indulged in dessert." You create one email or site and it expands, contracts and rearranges its content, depending on the device you're using.
Notice how this email from TOMS scales when it's viewed on the desktop (left) and then on an iPhone (right).
Adaptive Design
Whereas responsive shifts and shapes the same design according to the device, the adaptive approach delivers an entirely different set of code to the end user. A site detects information about the device being used and sends an appropriate "adapted" version of the site. Note that adaptive design works for sites but not for emails.
Mobile First
Many sites are designed with the desktop in mind first. The mobile-first approach flips that process, starting from the beginning with mobile devices as the top priority. The result is often very streamlined, with an emphasis on being able to access the content easily, regardless of how it's being viewed.
The image on the left shows the OfficeMax site as it appears on a desktop. The right image shows how the site adapts for a smartphone.
This Payless ad is a good example of mobile first design. It strikes a balance between being narrow enough to look good on a smartphone, but wide enough that it doesn't appear out of place when you view it in your desktop.
#4 Relevance
Delivering the right message to the right person at the right time is a critical building block for your overall email marketing success. No amount of bells and whistles will matter if your email isn't relevant to the recipient.
Segmentation
Take a closer look at your segmentation strategy, and look for places where you can be more efficient. Perhaps it's time you streamline your processes. Maybe you're drilling too deep with some customers, or you might be overlooking a new subgroup of customers that can be targeted. Also, do you have access to all the data you need? It may be time to take a look at your existing partnerships or consider establishing new ones. A well-oiled integration between your e-commerce platform and your email service provider can create a pipeline of data that will provide you with all sorts of options for segmentation and sending targeted, triggered messages. If you haven't started using segmentation, don't fall into the trap of thinking it's too complicated and time-intensive. Even intro-level segments ("Purchaser/Non-Purchaser" or "Male/ Female") can increase engagement and drive sales while being relatively painless to implement.
Recency
Recency is also a critical component of a sending a relevant message. Think back to your subscriber segments. If you created a segment of customers, for example, that purchased shampoo in the past 30-45 days, an appropriate campaign might include a discount off their next shampoo purchase or a buy-one-get-one-free combo for shampoo and conditioner. Sending a campaign that speaks to purchase behavior and preferences, as well as creating campaigns that are sent at the most appropriate time, will yield a stronger ROI overall. Also, take a closer look at your purchase path. Identifying where engagement trails off and then creating a triggered message specific to those customers' interests could re-establish a connection and push them closer to a sale.
#4 Staying Social
Measuring direct ROI from your social media channels can be a tricky thing, but don't underestimate their importance. Social media is a powerful tool for keeping your customers engaged with your brand, and an engaged customer is much more likely to be a repeat customer.
Clarify Social Calls to Action
Take a look at the social links in your emails, and make sure the call to action for each is clear. Many retailers feature clickable icons for social networks in their emails; however, when a customer clicks on the retailer's Facebook icon, are they sharing its content with friends, or do they like the brand on Facebook? Are they tweeting out content or just becoming a follower on Twitter? Figure out what you want those links to do, and make this intention obvious to your customers by including supplemental copy or intuitive icons that set an expectation for what will happen after the click.
Email Opt-Ins on Social
While your social channels can spread your marketing messages far and wide, they can also be a handy tool for encouraging email opt-ins. Contests are a great way to get potential customers engaged with your brand on social media. Once they're on your Facebook page or checking out your Twitter feed, you can then ask them to sign up to receive emails in exchange for entry into your contest. You can use the same approach with discounts or product offerings that are unique to particular channels. Be careful though, not to turn your social media channels purely into list growth engines. Find ways to make the customer feel more like a member. When they're sharing their photos of your product in exotic locations or trading stories of the first time they used one of your products, they're creating a deeper "" and likely more lucrative - connection to your brand.
#6 Analytics
You're accumulating a ton of information about your customers, but how well are you using it?
As we noted above in our look at segmentation, an effective sharing of customer data between your e-commerce platform and your email service provider offers a wealth of customer information for you to analyze. Where are customers going on your site? Which links are they clicking on and which links are being ignored? What items are they putting in their shopping basket but then abandoning? What are they purchasing? What's the average order value for your most loyal customers? Combing through this information will provide some very, very valuable insights. The same is true for your email engagement data. Analyzing your subscriber behavior patterns can help you greatly improve the efficiency of your email marketing strategies. Take a look at which emails are getting the best open, click-through and conversion rates and figure out why. Identify patterns in content, segmentation, promotion and message timing that result in openers not clicking and clickers not purchasing to pinpoint where these dead ends on the purchase path occur.
#7 Automation
You are likely already familiar with the basic dos and don'ts of automation. Keep in mind the effect that your triggered messages have on your overall email frequency. Determine which promotional and triggered messages are of highest priority so that you don't bombard a customer with too much information. A customer who's just purchased an item will be happy to receive a shipping confirmation but may not be ready for an email offering a future discount on their next purchase.
Also, be sure to remember the importance of recency when it comes to triggering an automated message. For example, if you're waiting too long to send a welcome message to a new customer, you're letting a window of opportunity for engagement slam shut. If you're keeping these things in mind, you're doing a good job, but don't rest on your laurels and take a "set it and forget it" approach. Customers interface with you across different platforms and by using different devices. This ever-changing shopping landscape may challenge some of the assumptions you've built into your triggered messages.
For example, a customer who starts shopping on a smartphone, adds some items to their cart and then decides to finish the order at home on the laptop doesn't fit into the typical cart abandoner mold. Triggering an alarmist "please come back!" email may not be necessary. By the same token, a subscriber who has opted in while shopping at a brick-and-mortar store may have different needs and expectations from one who signed up via your Facebook page. Additionally, your postpurchase message strategy for a first-time buyer should vary from the ones you send a loyal, repeat customer. Messages to first-time buyers will likely focus on areas such as brand awareness or introducing the customer to your social media presence, blogs or loyalty programs. Repeat-purchasers, in turn, may be more receptive to a request for feedback or review and can also be sent updates on their loyalty status.
This doesn't mean that you need to tear up your current set of triggered messages and start from scratch, but it may be time for you to evaluate their performance and determine whether the content of your messages is staying in step with the needs of your customers. Is there a point in the customer lifecycle campaign where you see a dip in engagement or a drop in conversions? What information are you getting from customer satisfaction messages that actually helps you to improve the shopping and checkout process? Asking questions like these will give you answers that shed light on the current behaviors and expectations of your customers. As we've noted throughout this paper, the e-commerce landscape is in a constant state of evolution. Just remember that staying on the cutting edge doesn't mean you should forget what made you successful in the first place. Taking the time to go back and make sure your email marketing is built upon a sound, solid foundation of fundamentals will leave you better prepared to keep your customers happy and your bottom line growing.
About Bronto
Bronto Software provides a cloud-based marketing platform for organizations to drive revenue through their email, mobile and social campaigns. Bronto is the number one ranked email marketing provider to the Internet Retailer Top 1000 with a client roster of leading brands worldwide, including Armani Exchange, Timex, JustFab, Samsonite and Boot Barn. The Bronto Marketing Platform is deeply integrated with commerce platforms including Magento, Demandware, NetSuite and MarketLive. The company is headquartered in Durham, NC with additional offices in London and Sydney. For more information, bronto.com.
1-888-BRONTO1
bronto.com
Want more like this?
Want more like this?
Insight delivered to your inbox
Keep up to date with our free email. Hand picked whitepapers and posts from our blog, as well as exclusive videos and webinar invitations keep our Users one step ahead.
By clicking 'SIGN UP', you agree to our Terms of Use and Privacy Policy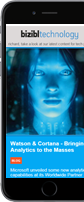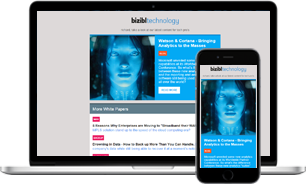 Want more like this?
Stay up to date with our content email