Gimmick or the real deal, Black Friday has permeated our Isles. So we've set up a real-time tracker to show how 50 of the UK's top retailers running Black Friday sales are fairing (track for yourself here: amp.co/blackfriday.
Online performance is difficult to predict because there are so many variables. We recommend approaching every day as if your website will fail. Then, you'll have contingency plans in place to ensure it gets back up and running quickly.
Because of the hype, even if minor outages do occur, it's likely that customers will tolerate short inconveniences, such as waiting in a 'queuing' system like Curry's or Argos have done in the past.
Ensuring customers can get to product and checkout quickly is paramount on peak trading days. To create the best sale experience on your website, ensure that shoppers can quickly browse products and complete purchases with minimal hassle.
Mobile traffic and m-commerce continue to grow. With the launch of new and larger devices, consumers are shopping on their smartphones more comfortably. Unfortunately, minor development oversights can cause significant user experience issues, especially on sale days such as Black Friday. Brands fully optimised for mobile - such as House of Fraser, Burberry, Oasis and Warehouse – will convert mobile Black Friday shoppers more efficiently than retailers with less optimised mobile websites.
In a consumer survey by YouGov and commissioned by Ampersand, consumers highlighted two things that put them off buying or researching goods on a small device: It's difficult to type (32%), and it's difficult to see products properly (41%). Retailers should ensure appropriate keyboards appear for email and numeric entry, offer product zoom and display retina-optimised imagery to avoid images looking blurred on newer mobile devices.
For shoppers using tablets or desktop devices, following general good practice such as faceted navigation, large product imagery and offering clear delivery and returns information will all help a consumer make a purchase easily.
Reliability isn't just about the percentage of uptime, it applies to an entire purchase journey. Especially at Christmas, consumers need to trust that they will receive orders in-hand. According to our most recent Multichannel Report, House of Fraser, Schuh and Argos have the best multichannel offering. Effective fulfilment is paramount to ensuring that consumers eager to purchase gifts are not left empty-handed, yet many stores are failing to offer what consumers consider to be basic delivery options, such as next day and click and collect. Last year, delivery of online purchases let a lot of consumers down over the Black Friday and Christmas peak trading period. Consumers who were burnt on delivery last year may steer clear of those retailers this year altogether.
Want more like this?
Want more like this?
Insight delivered to your inbox weekly.
Keep up to date with our free email. Hand picked whitepapers and posts from our blog, as well as exclusive videos and webinar invitations keep our subscribers one step ahead.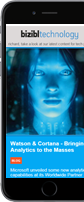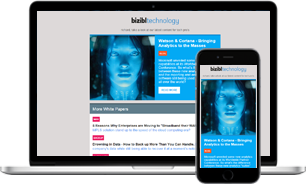 Want more like this?
Stay up to date with our weekly email