Uncovering the Realities of Today's Digital Marketing Landscape
This report presents key findings and trends based on a recent survey of 330 marketers and web developers conducted on behalf of Sitecore by First Point Research and Consulting, all from a broad swath of industries. Large companies represented 48% of the respondents. This whitepaper presents these findings and provides an overview of the channels, tools, return on investment, and barriers to success for digital marketing.
Get the download

Below is an excerpt of "Uncovering the Realities of Today's Digital Marketing Landscape". To get your free download, and unlimited access to the whole of bizibl.com, simply log in or join free.
Digital marketing spend still on the rise
Digital marketing is here to stay and survey respondents confirmed that they consider it mainstream (95% said it's now part of the mainstream marketing repertoire.) That said, traditional marketing still consumes a significant portion of the overall marketing budget (61% compared to digital marketing's 39%.)
Considering the relative high cost of print, trade shows, direct mail, and other traditional methods, it's not surprising that spending on traditional marketing outpaces digital proportionally. However, the investment in digital is rising, with 73% of marketers reporting that their organizations intend to spend more on digital in the next 12-18 months (see Figure 1).
Respondents reported that digital marketing represented two of the top three marketing activities (email to own database and social media) currently in their marketing mix. Print ranked second in the top three activities.
Figure 2 compares marketing channels for both online and offline channel usage reported by the marketers in the survey.
[Download PDF to see Figures 1 & 2]
Marketers faced with too many disparate tools
With today's multitude of channels and customer touch points, marketers have come to rely on a large number of diverse tools and techniques for their digital marketing efforts. Web analytics and email marketing ranked as the most used tools by the marketers in our survey, but today's marketer must be familiar with any number of new and evolving ways to optimize the value and performance of digital marketing to their target audiences (see Figure 3).
[Download PDF to see Figure 3]
When asked how their companies managed digital marketing activities, only 17% of marketers said that they relied on a single platform (see Figure 4).
Nearly three-quarters use multiple platforms to accomplish their goals, limiting the ability of marketers to deliver a seamless customer experience across multiple channels and touch points. Comments from respondents reflected concern about digital activities being isolated from other campaigns and not integrated across customer touch points.
[Download PDF to see Figure 4]
Predictive analytics is the next big thing
When asked about their priorities for digital tools and techniques for the next 12 months, marketers reported focusing on areas they currently don't use, don't use well, or don't understand. Predictive analytics was the top of that list, with 44% planning to use the capability in the next 12 months compared to 18% who report they currently use this capability.
Predictive analytics lets marketers use data to anticipate customer preferences and needs. With this insight, organizations can deliver a more personalized experience to drive higher loyalty and conversions.
Figure 5 shows all the priorities for marketers in the next year including the top five: predictive analytics, content profiling, integration to CRM, personalization, and a mobile-adapted version of the website.
[Download PDF to See Figure 5]
Predictive analytics also ranked highly for areas in which organizations wish to see improvement. Exactly half of all organizations surveyed are focusing on getting better in this area over the next 12 months. (see Figure 6).
Interestingly, web analytics (51%) and personalization (50%), both key components of predictive analytics, ranked within the top three improvement areas.
[Download PDF to see Figure 6]
Return on investment measurement needs work
While the vast majority (80%) of organizations reported tracking return on investment (ROI) for their digital marketing activities, the big surprise is that 20% are not tracking ROI on digital activities at all. We also learned that the largest proportion (46%) use ROI to report back to management, while a small segment (14%) are tracking ROI but are unsure of how to use it (see Figure 7).
The top measure of digital success is the use of website traffic, with the three most common measures of success being visits to the website (73%), conversions/ sales/new customer acquisitions (57%), and leads generated (44%) (see Figure 8).
[Download PDF to See Figures 7 & 8]
Only 7% of marketers in the survey reported that their organization aligned key performance indicators (KPIs) with the customer lifecycle across multiple channels.
Most of the marketers in the survey are in no doubt though about how the management team measures success: conversions/sales/new customer acquisitions (43%) are cited by the largest proportion as the key indicator for executives, followed by having KPIs aligned with business objectives (14%).
We also found that web analytics could be used far more effectively in most organizations. Few currently use them in real time (only 8%). The most common area with extensive use of web analytics is reporting (38%) and to a lesser extent insight (22%). Few are using web analytics for recommendations for content marketing via marketing automation, or site/content optimization (only around 10% use them regularly for these functions) (see Figure 9).
[Download PDF to see Figure 9]
How digital marketers can address these challenges
In the new digital marketing landscape, marketers are faced with increasing complexity, a multitude of customer touch points and channels, and a proliferation of disconnected tools and systems. While our survey respondents are seeking ways to improve their digital marketing efforts, those 83% without a single, integrated platform are hindered in their ability to understand how customers and prospects are interacting with their brand in digital channels.
Sitecore has the answer. The Sitecore Experience Platform gives marketers the ability to manage customer experiences across all touchpoints—online and offline—with one, single platform. Combining web content management, marketing automation, email marketing, social media, e-commerce, optimization, and analytics into one unified platform, Sitecore lets marketers own the customer experience across every channel and engagement.
Built-in experience analytics and predictive marketing capabilities give marketing organizations insight into customer and prospect behavior so they can focus on the experiences that deliver the best results. Finally, Sitecore engagement analytics help executives and marketers measure business results and optimize return on investment by identifying the top-performing activities that drive engagement and conversions.
We invite you to sign up for a live demo and see how Sitecore can help your organization face these crucial challenges and improve the digital experience for your customers.
Research methodology
The online survey of 330 marketers was conducted for Sitecore by First Point Research & Consulting during October 2013. The goals of the research were to provide Sitecore with robust and credible insight into digital marketing activity. Marketers across various experience levels, industries, organizational sizes, and countries were included in this survey.
[Download PDF to See Images 10 & 11]
Want more like this?
Want more like this?
Insight delivered to your inbox
Keep up to date with our free email. Hand picked whitepapers and posts from our blog, as well as exclusive videos and webinar invitations keep our Users one step ahead.
By clicking 'SIGN UP', you agree to our Terms of Use and Privacy Policy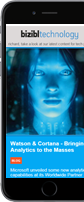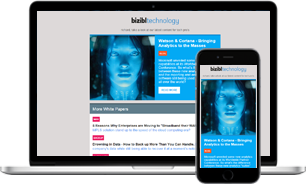 Want more like this?
Stay up to date with our content email