Track it & Smash It: 6 Email Marketing Metrics You Must Measure
Opens and clicks take you only so far, though. They don't tell you how much revenue your email campaign generated or how effective your email message was for meeting company goals.
Luckily, there are metrics that will give you this wider picture. They're easier to calculate and understand nowadays if you use a best-in-class email service provider that includes them as part of your regular email reporting.
This whitepaper explains six metrics you can use to gain greater insights about your customers and solid information about your email program's performance. You might not be tracking these now, but we predict by the time you finish this cheat sheet you'll be wanting to make them part of your regular email program
Get the download

Below is an excerpt of "Track it & Smash It: 6 Email Marketing Metrics You Must Measure". To get your free download, and unlimited access to the whole of bizibl.com, simply log in or join free.
6 metrics beyond open & click
Some of these metrics are campaign-driven and are easy to calculate. Others take a holistic view of your email program, giving you the 30,000-foot-view as well as what you can learn from each campaign.
You'll find in some cases that a metric consists of one formula – calculating the number of people who both open and click, for example – while others will combine several sub-metrics to show you the complete picture.
1. Click-to-open rate
You know how many people opened and how many people clicked. But what percentage of those openers ditched your email after opening, and how many went on to click on any of the links in the message?
This email takes the basic metrics of opens and clicks to a more informative level by showing you what percentage of your message openers clicked on your email. It measures how well your creative content – images and copy – engages and drives action. The formula to use is: (unique clicks ÷ unique opens ) x 100 = CTOR
2. Customer behavior beyond campaign
What happens after you send your email? If you track opens or clicks immediately after you send but don't go back and look for behavior a week or month after it, you're not getting the complete information. Segment your database into new versus long-time subscribers, and track opens, clicks and conversions to see if they are more or less likely to open or click. Look for clicks up to a month after the message to see if people might possibly save the email for later action.
In the adjacent survey result from the DMA's Email Tracking Report 2015, consumers were asked what actions they take when they receive an email of interest to them. The results:
58% click through from the email
57% save the email for a later date
48% bear the information in mind for later
47% go to the website via another route
40% go the shop/retail outlet
We can see that not all action taken is tracked and certainly not immediately. So go back and check as you may be losing out on some attribution or success for your campaigns.
While consumers report thart the proportion of uninteresting or irrelevant email is increasing, people are nevertheless predisposed to click or take another action if they recieve an email that appeals to them.
3. Device type
Knowing whether your subscribers are reading your messages on mobile devices or desktops/laptops – and whether they use iOS, Android or some other operating system – gives you a wealth of insight you can act on right away.
Do your mobile readers open, click and convert at different rates from your desktop/laptop readers? Do they abandon processes or buy more/less than others? Knowing that you have a growing and profitable mobile population makes the job of shaking money from management for reformatting your messages that much easier. This metric also provides you with insights as to the situation/environment they're in whilst reading your message. Are they on Outlook sitting in their office? Are they reading your email on their mobile whilst on the go? Use these insights to deliver more contextual-oriented messages, taking into consideration the possible environment they're in.
4. The email journey
Your customer's journey with your brand is like a highway with roadblocks, detours, rest stops and exits all along the way. Activity metrics like open, click-to-open, click-through to the landing page, conversion on the website, website bounce-rates and unsubscribe rates show you where people are joining, hesitating or leaving the journey. Track and identify all of these fallout points and improve and optimize them to make your messaging more effective.
An easy way of achieving this is by using dotmailer's advanced module, WebInsight, which gives you the power to collect identifiable contact data from your site, based purely on your contacts' browsing behavior. It allows you to harness your customers' and prospects' activity on your website after they've clicked through from one of your campaigns. Browsing activity is captured, stored and then made available for use in creating superior segments with which to target your contacts, enabling you to send content of even greater relevancy.
5. Contacts lost
Tracking new subscriptions is important, but so is knowing how many people are unsubscribing, too. Typically, the unsubscribe rate per email campaign will be low – under 2% on average – so the greatest value of this metric is watching it change over time
If your unsubscribe rate is trending up, it means something is seriously wrong with your message content, frequency or focus. Another reason to track this metric is so that you can ensure that you're on track with replacing those lost subscribers with new ones. Ideally you want to not only be replacing those lost, but have a surplus of new subscribers to ensure your list is continually growing.
6. ROI
This is one of the most important metrics to track because it shows how cost-effective email can be for driving revenue or achieving other goals for your company. Take the total monetary value of sales from an email campaign or your overall email program minus its cost, divide it by that cost, and multiply by 100. The formula to use is: (sales - costs) / costs x 100 = ROI
If you're more of a creative than a numbers person, here's what it looks like with some numbers plugged in: $10,000 in campaign-driven sales, minus $2,500 in campaign costs (time, money and cost to develop and send the messages, including employee costs), yield $7,500 net sales. Divide this by the $2,500 campaign costs.
Yield: a 300% ROI. Yes, that's insane, and that's why you do email and why you need to make sure your bosses know, understand and respect the channel. Another way of easily viewing your ROI is to use dotmailer's conversion funnel.This shows the proportion of contacts who opened your campaign, clicked on links in your campaign, and triggered ROI tracking from your campaign, as a visual representation of your campaign.
Bonus metric
Yes, I know I promised 6 metrics, but there is another metric that is too useful to miss off this must-use list.
7. Open-reach and click-reach
These metrics measure how many unique subscribers have opened or clicked on any emails at least once over a certain period. As they are subscriber-based metrics and not campaign-based metrics, they are invaluable when it comes to measuring the overall engagement of your email program over a period of time.
To measure the reach, you would simply measure how many unique subscribers open (open-reach) or click (click-reach) at least one email per quarter. By using this metric you are able to identify the total reach of your campaigns for that set period.
For these engagement metrics to be truly useful, they must correlate to conversions and revenue, such that increasing open-reach also increases revenue.
Conclusion
See how much more information you could learn about your email performance and subscribers when you employ metrics that dig below surface stats? A few minutes with a calculator – or, ideally, good data visualizations displayed right in your email marketing platform's dashboard – can pinpoint your strengths, highlight your weaknesses and help you map out new ways to message your customers more effectively. Marketers, start your calculators!
Want more like this?
Want more like this?
Insight delivered to your inbox
Keep up to date with our free email. Hand picked whitepapers and posts from our blog, as well as exclusive videos and webinar invitations keep our Users one step ahead.
By clicking 'SIGN UP', you agree to our Terms of Use and Privacy Policy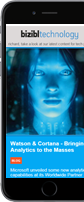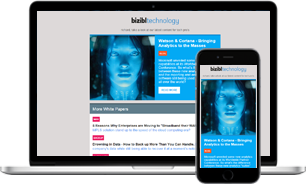 Want more like this?
Stay up to date with our content email