A Template for Email Marketing Reports
This helpful template gives you a blueprint to structure your email marketing reports, and highlights what information you could include in order to demonstrate value. By deleting our text from each section then saving the blank template to your computer, and you'll have an email marketing report template you can use again and again.
Get the download

Below is an excerpt of "A Template for Email Marketing Reports". To get your free download, and unlimited access to the whole of bizibl.com, simply log in or join free.
Executive summary:
This section should state exactly how your email marketing efforts are helping the business achieve its key objectives. For example:
Company x's main objective is to become a £5 million business. As a result, we're focusing on launching big email marketing campaigns so that sales figures remain as consistent and high as possible throughout the year.
Our winter sale campaign, which spanned from the begining of January to end of February, was the first part of that push.
Here's what's planned for the next few months:
| | |
| --- | --- |
| April | Easter discount code campaign |
| May | Bank holiday promotion |
| June | Summer sale campaign |
| July | Summer sale campaign continued |
| August | Autumn promotion |
Key stats:
Here you should highlight your most impressive stats so that anyone who doesn't have time to read the full report can quickly see how well email is performing. For example:
From the previous quarter (Q4 2014):
You may also want to include some impressive graphs or a screenshot of your reports page.
Activities
Outline all email marketing activity for the quarter so far. For example:
Q1 activities:
Winter sale campaign
Send date: 01/01/2015
Subject line: A New Year, a new look! Our amazing winter sale starts today
Send date: 03/01/2015
Subject line: Don't forget about our New Year winter sale – running for the next week
Send date: 09/01/2015
Subject line: Sale ends tomorrow! Last chance to grab yourself a bargain
Data cleansing
Began spring clean of email marketing data.
Removed 300 inactive subscribers
Removed 200 duplicate emails
Segmented lists to show which customers were won back as a result of re-engagement
Segmented list by locations ahead of May's bank holiday promotion
Design
New templates being created for May, June and July campaigns.
Objectives
Outline the objectives you wanted to achieve in your email marketing. For example:
Nurture current prospect base to increase sales by 20%
Re-engage at least 40% of inactive subscriber base
Create email workflow beginning on January 1st
Etc.
Potential risks
Outline the reasons why certain objectives may not have been achieved. For example:
Large percentage of emails without database were hard-bounces and duplicates, due to the length of time since our last data cleanse.
The postage strike in December may have put people off making online purchases.
Etc.
Results
Now you need to show the results of your marketing efforts. This section can be as long or as short as you want it to be, but try to pick out the results which best link back to your business' objectives. Essentially, this section needs to show whether the goals you set out to achieve were met. Remember that your email marketing goals should be based on bettering previous results; if you don't have any previous results to compare to, use your industry's averages as benchmark instead.
Here are some key areas you may want to focus on. Include graphs comparing this quarter/ year's results to the previous period, images of the emails if necessary and screenshots of your reports pages.
Recommendations
This section should state what you think should be done in light of the results. For example:
Both inactive subscriber numbers and spam reports increased significantly this quarter, which could indicate that our subscribers no longer see our emails as valuable, or that they come across as too spammy.
To combat this, we will focus on improving our subject lines by making them more personalised, ensure that our subscribers can see who the email is from straight away, and reduce the number of emails we're sending each week to those who are not opening.
We will also perform more A/B tests to segmented lists before sending to the bulk of our contacts.
Ideas
Here you can write any ideas you have for upcoming campaigns. For example:
Ideas for September-November:
Back to school campaign
Halloween sale
Bonfire night promotion
Etc.
Want more like this?
Want more like this?
Insight delivered to your inbox
Keep up to date with our free email. Hand picked whitepapers and posts from our blog, as well as exclusive videos and webinar invitations keep our Users one step ahead.
By clicking 'SIGN UP', you agree to our Terms of Use and Privacy Policy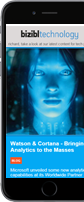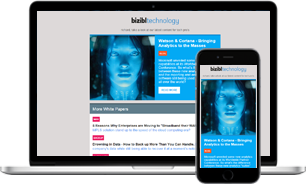 Want more like this?
Stay up to date with our content email