Steps to take a Website to a Global Audience
What's worse? Viewing a website which appears in a single language or viewing a site which is partially or poorly translated in a number of languages and/or inadequately localized? In today's Internet-driven, global environment, it is more important than ever to develop a website in which content is carefully crafted and adapted to meet specific local needs and requirements. Too many organizations unfortunately continue to begin their global web site strategy development with one country in mind, and then attempt to map it onto other languages later. This paper examines the steps an organization needs to take to develop a best practice global web site development strategy.
Get the download

Below is an excerpt of "Steps to take a Website to a Global Audience". To get your free download, and unlimited access to the whole of bizibl.com, simply log in or join free.
Best Practice Steps to Going Global with a Web site
Many organizations make the mistake of adopting a tactical approach to delivering multilingual web site content. Develop the main site in English and translate later. This approach makes it very difficult for an organization to effectively promote its messaging, products and brand to a global audience. Factors such as poorly designed content frameworks, inadequate site designs, ignored technical considerations for storing and delivering multilingual content, and lack of consideration for proper support for the global audience all contribute to the creation of global web sites which do not meet core business drivers. They also lead to a detrimental impact on the customer experience and reduced revenue opportunities from global markets.
It is important to evaluate business drivers and strategic vision. Once these have been tackled, a balance needs to be struck between these and the delivery of multilingual content – both local and global. Therefore, organizations must think beyond solely creating content and designing web sites for the domestic market.
A cornerstone of delivering successful multilingual web site content is Global Information Management (GIM). GIM is a combination of strategic planning and support, people and processes, and technology which supports all aspects of a global business such as:
Global brand management
Customer service and customer relationship initiatives
Corporate strategy (for example, which new markets can be penetrated quickly and easily)
Global interactive marketing through 'one-web' and 'one-brand' initiatives.
GIM is the underlying principle for the successful implementation of global websites
Case Study: Hewlett Packard

Hewlett Packard is a prime example of how companies successfully deploy a GIM solution. Its executive mandates of speaking with one voice globally, accelerating time to market, reducing translation costs, and integrating with internal content management systems to provide efficient processes for delivering multilingual content drove the need to examine internal processes, people and technology. The result was a well thought out strategic initiative to ensure operations executives could ship and support their products globally while protecting HP's brand throughout the world.
Strategic and Global Planning
The reference point for beginning the development of a global web site is strategic and global planning. Everything follows from this. Two key principles or actions apply when planning to provide websites for global audiences: Think strategic. Think global. Too often, organizations launch websites without first fully understanding their 'global' strategic goals and without planning for global expansion, both from an infrastructure and content development perspective. Too much time and effort is absorbed planning and designing web sites for the domestic market without first considering the implications of expanding those sites globally.
Global businesses are experiencing new pressures to improve the management of their business across geographies and markets. These challenges spring from increasing economic globalization, the emergence of new markets, increasingly sophisticated global and local competition, and the importance of brand and information to lock-in customer loyalty, experience and satisfaction.
Companies that adopt a strategic as opposed to tactical approach to global markets experience benefits across the business. They derive more consistent branded messaging, faster time to market with products and information – and more committed and loyal customers. Moreover, these organizations benefit from reduced operating costs and stronger competitive positions.
To develop a strategic approach to global markets requires organizations to think laterally and strategically across the business – from marketing to learning to product development, and across geographies and locales. Often this cross-organizational discussion and strategy is hampered by the difficulty of collaborating across multiple lines of business.
Planning and business justification
To properly plan for the development of global websites, resources need to be spent in advance evaluating primary business goals, affected organizations (people), processes and technologies.
At the outset, a discussion surrounding the strategic objectives of the business globally needs to take place. For this to work effectively, it is important to bring together people who can represent the business goals, as well as others who will be affected by internal process and technologies. The discussions should then be directed towards a review of current state processes and how the business currently operates. Finally, the discussions should be directed towards possible future state processes and understanding any technology requirements.
The output of these discussions should be a combination of strategic objectives, current state processes and challenges, possible future end state goals, a gap analysis and a set of recommended milestones for between one and five years or more.
Many successful global companies will execute this 'discovery' process with the following goals in mind:
Identify strategic objectives
Understand current state challenges
Understand how other global companies are designing and implementing global websites
Investigate current processes and determine how efficiency can be increased
Align strategic and business goals with internal processes and organization
Identify areas of cost savings, branding improvements, time to market accelerators
Review best practices for effective website strategies
Develop global information website solution
Planning for Success
Up front planning for a global web presence is the key to a successful deployment. Business goals must be established with defined key performance indicators (KPIs) to ensure performance can be tracked over time.
It is imperative for the organization to standardize the global user experience without eliminating and underestimating market and business differences. The following success factors must be met to ensure a successful global website deployment:
Ability to launch marketing campaigns and go-to-market strategies globally in a timely fashion
Keep global sites accurate across country sites and businesses
Develop an information architecture that supports flexibility for global, regional, local and business content
Implement processes for content maintenance and synchronization
Put in place controls for brand consistency
Decide how to handle resource and country review
Establish page standards that include global standards
Ensure right quality to right target audience
Content framework
Content Adaptation for global markets
When web content is adapted to global markets it passes through several types of transformations. Each company manages these transformations differently, depending on the company's organization, philosophy and resources. Indeed, different content types may transition differently through the steps of the content globalization process. Different organizations within the same company sometimes handle the processes differently. You can tell by the number of times the word 'different' has been used in the last sentences that managing this environment effectively can become quite complex. Deciding how to effectively manage these processes is a key decision in the integration process, and achieving consensus on a shared process or set of processes helps leverage efficiencies across an organization. The adaptation of content for global markets can be broken down into three separate but related processes:
Translation

Translation refers to the process of transforming content linguistically from one language to another, for example from English to French.

Localization

Localization refers to the process of adapting content to the tastes and requirements of local markets. For example, a hotel description may contain room dimensions which are expressed in imperial measurements in the US market but would be expressed in metrics for the French market. Furthermore, the marketing message may need to change in the two target markets. Promotions for that hotel may take on completely different messaging for Americans than they would for French consumers. These adaptations of content are part of a localization process and should be thought of as a process above and beyond translation.

Regionalization

Some content is adapted for markets that span multiple countries. For example, some companies convert their measurements from imperial to metric at the European regional level. Knowing that some changes are required across European markets enables companies to make these changes once at the regional level instead of repeating these changes in each local market. Regionalization is thus a process similar to localization but involves changes that cut across multiple local markets.
Map Translation, Localization, and Regionalization
Each company has its own individual approach to managing the three processes of translation, localization, and regionalization (T, L, and R). Some companies merge the processes and do all the changes in one step. They use the same people to translate and localize the content at the same time. Others separate translation and localization as two distinct steps. Some localize the content first and then translate; some translate and then localize and some do a combination of both. Whichever route is taken, it is important to understand how T, L, and R interact in the processes before deploying language technology into your environment and before defining your content management system (CMS) workflows for global web content. Often, efficiency gains can be achieved by simply standardizing these processes.
Content architecture and data models
Underlying content segmentation are models of how types of content relate to each other. This is the underlying data structure of the content management process and is typically reflected in database structures, in metadata and attributes in the CMS. It is imperative to ensure these content models are correct, because often business processes and workflows are tied into these content models. Metadata represents a description and categorization of content and thus reflects and drives business process. A flawed content model can mean that the content management system cannot properly move content through the expected business process. Some companies have deployed their content management environment only to discover that the underlying content model does not allow them to drive the workflows they desire.
The importance of locales
To model global web content efficiently, it is important to understand the concept of locales. There are linguistic differences that vary by market segment and geography. For example, French speakers in Belgium use different French terminology compared with French speakers in France. This linguistic variation across markets is captured by the notion of locale. Locale is a way of representing the linguistic flavor of a language. In content management systems and databases, language and locale are represented by a set of symbols. 'fr_FR' for example represents French for France and 'fr_BE' represents French as spoken in Belgium. Similarly, 'zh_CN' represents simplified Chinese and 'zh_TW' represents traditional Chinese.
Content management systems and processes should use locale for segmenting content in the underlying data model. Without it, organizations may later find that the system architecture and process are unable to handle a subsequent business decision to enter a new market that requires two versions of French, i.e. one for France and another for Belgium or Canada.
Content Re-Use
A large proportion of the content written today is reused in different formats other than web, such as in marketing collateral and product documentation. Being able to write once, reuse sections of content and then apply those to different formats saves time in the authoring process, improves the quality of content, and ultimately reduces cost. Additionally, when one section is changed, the other formats can automatically be updated to reflect these changes, thereby minimizing the duplication of work.
XML (Extensible Mark-up Language) authoring strategies – also commonly referred to as 'single sourcing' – are the means by which authors are empowered to write in this way. The solution is to write small modules of text that contain a complete thought or procedure. The module can then be applied unchanged to multiple sections of a document, to the Web, to brochures or wherever else that specific information needs to appear.
Why 'extensible'? Because users can define the mark-up used to describe content. XML is not made of predefined tags (a syntax which is used to identify the start and end of a line of XML code); rather, it helps users build their own tag sets. Basically, XML helps users build their own information/document model based on semantics (the content's meaning). Moreover, because of its predictable form (XML has a specific syntax that must be followed) it is easy for computers to manipulate. XML is easy to translate, to extract ('tagging'), and it can be re-purposed for multiple channels – such as the Web, PDF files and print.
Global XML for the global stage
Effectively managing global content is beyond the boundaries of XML's standard capabilities. Organizations need the capability to simultaneously write once, translate once, and publish many times. XML alone cannot solve the problem of 'translate once' – there first needs to be a number of criteria in place, including:
A repository that can remember connections between source chunks and translated chunks
A means of storing translation assets at the sentence level and leveraging them
A way to manage terminology consistently
The ability to manage across multiple translation vendors across the supply chain
The ability to track costs and reporting for managing global information
Indexing of multilingual entries
Templates that can handle layout in multiple languages
The enforcement of standards when writing for global audiences
That is where global XML comes in. For any organization considering an XML strategy, the one word that needs to be considered from the outset is 'global'. Organizations that are moving to an XML strategy and conducting business on the global stage must support global XML. Global XML is the use of XML when communicating with global markets. It is the vision to store information in XML – and then replicate it in multiple languages across multiple channels of communication.
Quite simply, Global XML is the backbone of a Global Information Management deployment. It is critical for any organization to include global XML as part of their overall global information management strategy – from the outset. Thinking global once the implementation is underway wastes time and money and reduces the benefits of using XML in the end-to-end content creation process.
Content Management and Globalization Management
Many organizations drive their global web sites from a central repository of information. Unfortunately, this is challenging for large organizations which typically store and manage content from many different areas and content stores. This strategy can be successful as long as processes and technology support the delivery of high quality and up-to-date relevance. Assuming this is the case for English content, it is even more important to provide the equivalent level of quality when delivering translated and localized content for a global audience.
Most enterprise content management systems can store, manage, and deliver translated content but generally fall down in terms of managing the process of getting source English content translated and localized. Therefore, most successful global companies will deploy a globalization management system to handle the people and processes needed to translate source content for their web sites.
The integration of a content management system or systems with a globalization management system is important for the delivery of content for multilingual websites. "The Strategic Delivery of Global Web Content"1 white paper explores in detail the strategies and recommendations for successfully integrating your content management systems with a globalization management system.
Case Study: VeriSign Inc.

VeriSign, the leading provider of digital infrastructure and Fortune Magazine's "Most Admired Company" for 2007, operates in over 75 countries. VeriSign implemented a solid content management system to provide standardized templates and manage the storage and control of their global content. In addition, they understood the value of a globalization management system – centralized translation memory and terminology, vendor management, translation process control, etc. – which will be integrated with their content management system.
Site design
A carefully constructed content framework is only the first step in providing effective global websites. Without it, it is significantly more difficult to design and implement global sites which will deliver the appropriate information to the right audience. Key business drivers typically will not be met if the content fails to deliver the right messages and key information to the right market segments.
Good site design is not universal though. Effective site design in one country may appear strange in another country– and vice versa. While localization that uses a single master site design across all languages and locales is easier for the site developers to implement, using locale-specific templates that surround translated content may be more effective in delivering content in a way that users will appreciate. The choice of whether to use a single template or multiple locale-specific templates is a business decision determined by global branding, support and development costs and other internal resource considerations.
The extent to which organizations offer their content in local language will also vary depending on marketing strategy. Cost and maintenance issues mean that the majority of organizations will localize a prioritized subset of their content. A successful strategy for delivering global content involves analyzing 'what' content is required to go global and why. In doing so, a 'tiered' website structure is created where content is translated and localized based on pre-defined business requirements, limitations, and objectives. In HP's case, for example, it is not always necessary to translate content relating to physical retail outlets if the provider does not sell its products on the high street point- of-sale in a particular country.
Tiering involves designing web content presentation – and just as important navigation – based on global, regional and local needs. At one level, there is a subset of content that requires translation and localization for all target audiences. Translation and localization of sub-levels will be determined based on marketing, regional, local, and other needs. A good example of this is a marketing campaign that targets a US audience but has no relevance in foreign markets. Tiering provides a mechanism to provide the best possible user experience whilst at the same time ensuring localization budgets are adhered to.
Figure 2.1 demonstrates how tiering works. Content highlighted in different colors indicates different tiers of content for localization. Within those content types sub-tiers may be deployed depending on regional need.
As one can see, a tiered design is dependent on a well designed content framework. Together, they will provide a way to deliver the right content to the right audience which is driven by strategic business objectives. The tiering methodology also provides a more effective way to maintain and update global web sites, regardless of how business drivers evolve.
[Download PDF to see Figure 2.1]
People and Process
All global content, regardless of type, typically follow a lifecycle from authoring to delivery. The global content lifecycle is conceptually simple but the people and processes associated with it can be comprehensive or complex. The lifecycle consists of primarily four phases: global authoring, global content management, translation/localization, and global publishing. Figure 2.2 demonstrates how different types of content flows through the global content lifecycle and how the people and processes for each phase differ.
[Download PDF to see Figure 2.2]
Case Study: Hewlett Packard

For HP for instance, the development of content is done throughout the organization across multiple departments. This content then passes between Content Managers, Project Managers and IT Professionals as part of the over- arching global content management process. All of the content associated with the launch of new products is then translated, localized and regionalized, for subsequent global publishing and delivery across all channels of communication.
Establishing repeatable processes
Workflows provide the recipe for successfully integrating technology and people. Although workflows need to be simple, they also must be comprehensive enough to support business requirements. Workflows also provide the necessary automation and controls for increasing the efficiencies of all parties responsible for producing quality global web sites.
Strategic direction and decision making
Within organizations that have adopted a distributed tactical approach to global web content, the budget for multilingual content delivery is frequently owned by marketers in regional offices. However, ownership for multilingual strategy should be centralized within Corporate Marketing, with direct accountability to the Chief Marketing Officer(CMO). Other groups responsible for strategic input and delivery will include corporate eCommerce, Sales, as well as senior executives in Regional Marketing and Sales.
Technical considerations
Internationalization
Internationalization is a key design issue for the successful implementation of global websites. Internationalization (sometimes abbreviated as 'i18n') is the process of designing an application so that it can be adapted to various languages and regions without engineering changes. Simply speaking, websites are applications, whether they are produced with simple HTML pages or a more complex combination of JSP, ASP, C, Java, or other web programming technologies. Whichever technology underlies them, strict adherence to internationalization standards should be applied.
An internationalized website application has the following characteristics:
With the addition of localized content, the same application can run or be presented worldwide
Textual elements, such as status messages and the GUI component labels are not hard-coded in the program. Instead they are stored outside the source code and retrieved dynamically. This allows them to be extracted for localization and then re-inserted
Support for new languages does not require source code recompilation.
Culturally-dependent data, such as dates and currencies, appear in formats that conform to the end user's region and language
It can be localized quickly
Unicode support
Character sets and encoding can cause many problems when creating websites for global markets. One set of characters will display properly in one locale but may have issues in other locales. Therefore, it is important to design web applications which will support characters and encoding in all regions in which the application will be accessed.
Fundamentally, computers just deal with numbers. They store letters and other characters by assigning a number for each one. Before Unicode was invented, there were hundreds of different encoding systems for assigning these numbers. No single encoding could contain enough characters. For example, the European Union alone requires several different encodings to cover all its languages. Even for a single language like English no single encoding was adequate for all the letters, punctuation, and technical symbols in common use.
Many enterprise content management systems can store content in Unicode. However, some do have issues. Therefore, it is important to understand the capabilities of content management systems in this regard. An important step in designing global websites is to ensure content is stored and presented with Unicode encoding.
Search Engine Optimization (SEO)
Successful strategies for deploying global web sites will require a variety of ways to direct users to their sites. Search engines provide a common means of meeting this requirement. However, it is very important to optimize the search engines capability of finding sites or site information, regardless of language. It is important to build a solid visibility model. An organization needs to know the quantity and quality of the competition they'll be facing locally. For instance, they must ask themselves 'how many pages am I competing against for specific keywords?' There are numerous resources available to help an organization develop keywords which uniquely describe an organization and what they provide. After defining the appropriate keywords and utilizing them properly within each web page, navigation design (including linking, personalization, and language) is needed to direct the customer to the appropriate content.
Performance and Success Measurement
Key Performance Indicators (KPIs)
One of the essential elements of any global website deployment is the establishment of Key Performance Indicators (KPIs). KPIs (sometimes referred to as Key Success Indicators (KSIs), provide a way to measure progress towards an organization's business goals. Measurements are agreed beforehand, and must reflect an organization's mission and goals. They must be quantifiable, and generally do not change over time. Every organization will have different KPIs, depending on their business requirements.
Typical KPIs include, for example, the number of online versus offline users, the number of customer service queries handled online, or marketing campaign response rates. However, whereas many organizations will typically monitor these as a matter of course for their domestic audience, not many will do so for their global customer base. The key is to be able to segment these results by language, and use that information to assess which content types provide the most beneficial results when available in local language.
For global businesses driving business through eCommerce, KPIs can be used to measure the typical business goals of growing revenues derived from new multilingual content and cost savings achieved through technology and process investments. This information can also be used on an ongoing basis to understand which areas of content should be prioritized for multilingual delivery. Equally, these KPIs help provide ongoing justification for the investments made in multilingual delivery.
Support
Web support
Web support is often overlooked when developing a strategy for delivering global content. According to LISA and The Association of Support Professionals, sites can often be improved by focusing attention on how to implement features to make it easy for users to accomplish basic tasks.
Call/contact center support
Many organizations looking to provide multi-lingual websites will do so without adequately addressing phonebased or 'conversational' support. Customers looking for help which cannot be found on the website will call support numbers provided by the organization. Inevitably there will be occasions when a customer will need to talk to someone regarding an issue. Successful global organizations will examine various options to solve this issue based on their business.
The first option would provide a single point of contact (number), where customers initially can receive general information. For HP, for example, this may include sales enquiries, product use questions, Frequently Asked Questions (FAQs), or the location of retail outlets. From there, the general options could include, not exclusively, connecting to an English speaking representative, leaving messages in their language (.wav files capture messages and are processed later), or receiving instructions on how to submit billing, support or other requests through the website.
The second option would include the ability for customers to make calls but not directly to the organization's staff. Typically, interactive voice recognition (IVR) software is deployed which directs callers to web support, such as online knowledge bases, FAQs, and web submissions.
The third option would include the ability for customers to call 'local numbers. These are typically based on region or language, set times of operation, after-hour support via IVR and possible transfer to other open offices, and voice mail options where customer is also directed to web information.
The fourth option would utilize external contacts for handling in-bound calls. A percentage of calls would go directly to an external agent via an IVR system, as well as provide directions to web support. The remaining percentage ofcalls would call a direct organization number where they would be then directed to an external call center.
The fifth option would require all first level interactions to be handled by the external call center. All customers would reach the same team having all information and the same knowledge. Necessary escalation to second level would be handled by the organization. Responses to the customer would come from the organization and/or the external call center.
Some organizations will deploy a blend of the above options. The option or blend of options will depend on capacity and ability to support their clients. However, regardless of the options deployed, customers must be able to get some resolution to their issues in a timely fashion.
Support for written customer communication
Written communications – such as web forms and email – are another area of concern when supporting customers from a global perspective. Global organizations must be able to handle support queries in the required language. Some enquiries will require immediate response. Most successful global organizations will deploy machine translation ('gisting' or low quality required translation) or high quality knowledge-based translation (KbT) to accommodate this need depending on requirements.
Want more like this?
Want more like this?
Insight delivered to your inbox
Keep up to date with our free email. Hand picked whitepapers and posts from our blog, as well as exclusive videos and webinar invitations keep our Users one step ahead.
By clicking 'SIGN UP', you agree to our Terms of Use and Privacy Policy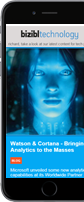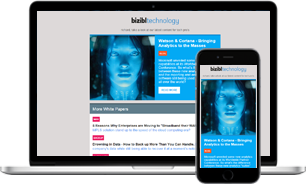 Want more like this?
Stay up to date with our content email