Social Media and the Customer Experience
Today's global business environment is highly competitive. Organisations face challenges not only with recruiting skilled workers and navigating outsourcing concerns, but also with promoting products and services to a constantly shifting worldwide market - all of which impact a company's chances for success not to mention growth. Download this whitepaper now to explore ways in which social media can provide crucial insights into the customer experience and allow you to get more from social.
Get the download

Below is an excerpt of "Social Media and the Customer Experience". To get your free download, and unlimited access to the whole of bizibl.com, simply log in or join free.
Pricing, Promotion, Product and Placement
Organizations can no longer simply rely on the 4Ps (pricing, promotion, product, and placement) to remain competitive. They need to be able to make more informed and faster decisions about value propositions, brand strategies, and more importantly customer engagement. In fact, the experiences their customers have are bubbling up quickly as one of the most crucial aspects in gaining a competitive foothold.
Yet, according to a Bain & Company survey 80% of businesses believe their customer experience is superior, while only 8% of customers agreed.
The companies that excel in such a dynamic and challenging market are those that find ways to understand customer behavior deeply enough to be able to continuously and quickly enhance the customer experience.
This means finding answers and courses of action for questions such as:
If a customer is becoming interested in buying something from you, how can you optimize the customer's journey so they buy and then do it again and again?
How do you uncover and remove the barriers in shopping journeys?
What are the key moments of opportunity and what are the key drivers of engagement?
In which channels should you engage them?
What should you do to build relevant relationships with your customers so that they will engage with you, and share your content to organically amplify your message?
If your customer seems to be on the road to becoming an advocate or evangelist, how do you assist and enable them?
What content, programs or information should you provide to help them become your advocate?
Finding the best answers to these questions means delving deep into the customer experience, gaining a profound understanding of their behaviors and the different journeys they take to get there. Organizations need to walk more than a mile in the customers' shoes to fully appreciate the journey to buying a product or service, the journey to becoming a brand advocate or evangelist, and the journey to becoming engaged with a brand and sharing its content with friends and the social web. This is best accomplished when companies glean information on the customer journey through listening, talking, and understanding the customer in their own words and on their own terms. The companies that embrace the use of Big Data and social media to meet this challenge are the ones better poised to take a leadership position.
The role of social data
Statistics from IBM, along with many others, assert that 90% of the data in the world has been created in the last two years alone. According to IDC by 2020 there will be more than 35 trillion terabytes of data. Today, social and mobile data accounts for the majority of that which is being collected and stored, but analyzing and making useful sense of it all is still a challenge. In a recent report, Gleanster asserts that using social data to understand the relative strengths and weaknesses of a brand in the minds of consumers, organizations can hone in on the variables that are truly impacting business and fine-tune their product development, messaging and marketing campaigns accordingly. There are many facets of the customer experience that drive customer behavior; harnessing social data enables the modeling of all these otherwise seemingly chaotic behaviors and attitudes in an organized and structured, yet holistic, context.
Data collected from the social web enables organizations to gain a more thorough view of their customers to drive better, more informed business decisions.
Through social media, organizations can observe behavior rather than collect information on stated behavior; meaning that customers' online posts and conversations are often about what they have actually done or intend to do.
Additionally, the data coming from social channels illustrates in real-time the customers' agenda and what matters to them all in their voice. It enables insight into a company's brand, competitor's brands, and the 360-degree context.
The value social data brings
Responsive and scalable: Collect and respond to insight in real-time, globally
Competitive intelligence: View conversations about your competitors' brands and products
Targeted and actionable: Relate events and activities to a specific point in time
User generated and unsolicited: Learn what your customers really think and feel
Longitudinal and predictive: We can look back and see the future
Our methodology
Often organizations make the common mistakes of delivering what customers ask for assuming they will think/behave in the desired way, and as a result, the business will meet its goals. Too often customers don't ask for what they want, or more often, they don't behave in the way an organization expects. Successful businesses are those who understand where their customers are on the journey toward purchase, and know how and when to act to remove barriers and accelerate the decision to buy.
Social data provides a rich and contextual view into exactly where the customer is in that purchase journey. Using social data as the basis for SDL's Customer Commitment Framework (CCFTM) enables organizations to gain real time insight from one of the world's largest and richest data sets. No other research methodology or measurement framework allows organizations to listen, analyze and react to customer needs in real time thus shortening the purchase cycle, ensuring constant relevance and removing the usual chasm between gaining insight and getting to action. This gives organizations the power to directly participate in, and contextually direct the quality of, their customer's experience by adopting a data-driven approach to decision making, strategic planning and execution.
The development of SDL's social data modeling through CCF was fueled by our desire to get a deep, detailed understanding of the customer journey first and understand how to properly manage it second.
[Download PDF to see Image]
The customer journey
The predictive nature of CCF's measurements, complemented by its robust insights, have the proven power to enhance success in fighting for market share in a competitive environment by giving data/business analysts and decision makers an intimate view into, and an actionable understanding of their customer's three fundamental journeys toward product and/or brand commitment: Shopping, Sharing and Advocacy.
The shopping journey
Spending money is the ultimate behavioral commitment to products, whether purchasing for the first time, buying more, or upgrading. Marketing plans should focus on moving and assisting customers along the shopping journey by enhancing enablers and removing barriers from point of awareness to point of sale. Intelligent marketing strategies, sales channels and supply chain efforts feed best into an organization's revenue objectives if modeled and constantly optimized following shopping behavior.
SDL's CCF informs product and services strategy in fostering awareness, feeding trends and converting shoppers into customers by driving purchasing and re-purchasing. In doing so, organizations ensure overall long term commitment to their products.
The sharing journey
In a digital world, success is realized by those organizations that understand how to create and present engaging and relevant content in the channel and at the time that it will be most engaging and relevant. Ultimately, success is reserved for those who know where to meet their customers in the vast online space and walk their journeys with them step by step.
SDL's CCF informs content strategy in producing relevant and engaging content. By doing so it helps transform an organization's primary audience into a valuable set of broadcasting channels who become ambassadors of its key messages thereby magnifying market presence.
The advocacy journey
It is no longer a question of "if" companies should invest in brand advocacy, but rather "how" to do it. A brand or product's identity is not complete until it's being talked about by consumers in the marketplace. The benefits that accrue to a brand through word of mouth advocacy are well known and documented. Consumers who talk about a brand or product on- and off-line have a higher impact on an organization's market success or failure than any marketing campaign run through traditional media channels. Also, consumers are more likely to choose a brand if people in their network trust and advocate on its behalf. Marketing investments should stay aware of and honest to this fact.
SDL's CCF informs brand and product identity strategy for the purpose of creating passionate advocates and evangelists. It provides organizations with the specific insights and tools needed to foster feelings of loyalty toward its brand and products within its customer base.
For all organizations a valuable customer is one that is committed to buying products or services, sharing content, and advocating brand. If a business is not achieving these three outcomes it doesn't matter how satisfied or delighted customers are, the business will not see a return on marketing investment and will not grow.
Measurement that drives business goals
Leveraging SDL's CCF allows organizations to focus investments on those actions that are best suited as an active answer to all these questions. The CCF provides organizations with a deeper understanding of the customer journey by delivering a measurement framework of key performance indicators (KPIs) as scores along with a set of diagnostics to both understand and positively impact a customer's experience and commitment to the organization's products and brands.
Created through statistical analysis techniques derived from quantitative research and applied to the social media dataset, the scores or metrics in the CCF are proven to correlate with KPIs such as purchase intent, satisfaction, and likelihood to recommend.
The CCF employs a patented metric system to drive measurement for the three core business goals and drivers that align with the customer journey: Product Commitment Score (PCS) designed to predict and enable purchasing behavior; Customer Relevance Score (CRS) to predict and enable sharing behavior; and, Brand Commitment Score (BCS) to predict and drive advocacy behavior.
The system works in real-time allowing organizations to make data-driven decisions, pivot quickly, and execute crisply based on what customers are communicating through their conversations. The KPI scores are leading indicators of future customer behavior. Armed with them, organizations are given a time cushion in which to create the best strategy, execute against it, and measure exactly how actions are affecting the customer journey
[Download PDF to see Tables]
Valid, curated data
The measurement system behind CCF harnesses social media and online data, and is underpinned by proven qualitative and quantitative research methodologies. These research techniques influence how the social media data is collected, used, and validated; providing the rigorous approach that enables the results. This methodology has been validated by statistical analysis that demonstrates that the outcomes of the social data set, and the CCF system, are valid.
To further support CCF's ability to measure and optimize the customer journeys a curated and targeted social dataset comprised of conversations and other key data that indicate a customer is on one of these three journeys is utilized. This curated dataset provides increased precision for the CCF Scores.
With this curated dataset, CCF provides four levels of information:
KPIs in the form of scores: (PCS, CRS, BCS) around the customer behavior
Customer experience and journey mapping: aligning the KPIs against specific, measurable steps in the customer journeys
Contextual customer segmentations: highlighting the valuable customer targets groupings for optimal focus
Customer personas mapping: providing a comprehensive and deeper level of understanding of the behaviors and emotional drivers for the identified contextual customer segments
It is in combining these elements in real-time that organizations can truly measure and continually enhance the experience being created for customers and their commitment to the brand, product, and business.
The Customer Commitment Framework in action
Taken in its entirety, the CCF is a structured methodology that utilizes the four levels of information previously discussed to deliver meaningful and highly relevant contextual business insight. It delivers the best results for organizations that take full advantage of all aspects of the process. The four phases of the CCF give organizations illustrative insight before, during and after activities, whether that's a product launch, advertising campaign, brand initiative or any number of other business impacting activities.
Model best practices
Reviewing where an organization lands specific to its top competitors validates perceived market position and gives perspective to help with real-time management of campaigns and initiatives. By viewing the competitive set through the lens of social data establishes best practices for an organization to symbiotically and efficiently support the customer journey and make it the same regardless of which department within the organization is involved. Best practices highlight which parts of the organization need to be engaged to either eliminate a barrier or enhance an opportunity in the customer journey progression, and can inform strategy as well as R&D.
Build playbooks
The insight from the best practice models facilitates the development of playbooks, which can then be used by the organization as prescriptive guidance for how to best affect the customer journey moving them toward desired behaviors and outcomes. Playbooks illustrate key audience personas, campaign guidance, predictive insight, and approaches to the customer journey at each step. This ultimately feeds into internal decision making processes within the organization fueling strategic planning, product innovation, branding efforts, etc.
Execute and align KPIs
Armed with the best practices and playbooks organizations are equipped to execute on key market, product and corporate initiatives. Through this process the organization develops a view of the customer unique to them and can then assign the representative key performance indicators for measurement and tracking
Measure, monitor, pivot
Once all the above stages have been accomplished, and programs or campaigns are in place and running organizations can continuously review the health of their initiatives through the lens of the customers' experience. Established KPIs and the customer journey stages give a framework through which the organization can measure and monitor activities as it relates to the experiences they are creating for their customers. By doing so, organizations are able to make mid-stream course corrections and decision to better the customer's actions resulting in desired outcomes.
Summary
SDL helps you to understand what your customers care about, the reasons behind their actions, their attitudes and triggers for their behaviors, and translating audience experience into strategic opportunities. This is made possible by the Customer Commitment Framework, which enables data-driven decision making to enhance the customer experience in many ways.
The framework provides information on a consumer's likelihood to purchase a product, share content and be engaged, and advocate or evangelize on behalf of a brand through scores created using industry standard research practices validated through statistical analysis. By leveraging social media, it provides near real-time insights into the customer experience and journey that previously could only be obtained through traditional research techniques that require lengthy timeframes and large-scale budgets. Taken together the underlying data and analysis give organizations an understanding of which parts in the customer journey are driving favorable behaviors allowing for effective planning and course correction.
Most importantly, armed with this information the appropriate steps can be implemented to address an underlying issue prior to it causing a failed release, campaign, or offering
Want more like this?
Want more like this?
Insight delivered to your inbox
Keep up to date with our free email. Hand picked whitepapers and posts from our blog, as well as exclusive videos and webinar invitations keep our Users one step ahead.
By clicking 'SIGN UP', you agree to our Terms of Use and Privacy Policy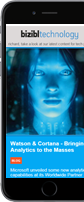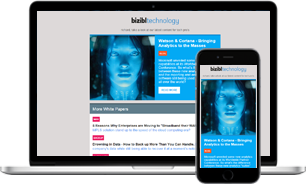 Want more like this?
Stay up to date with our content email