Social Listening in Practice: Logo Recognition
Did you know that 80% of images that feature a brand's logo do not include written mentions of the brand?
They say a picture is worth a thousand words. With billions of photos shared online every day, it's hard not to see some truth in the old adage.
Knowing this, how many of your reporting metrics are incomplete?
As social listening becomes a staple within marketing and research teams, companies are vying for the next technology that will revolutionize how they answer their business questions and improve their strategies ahead of the competition.
In that regard, having the added capability to collect, categorize, and act upon images shared across the web is extremely enticing. Instead of limiting your analysis to text containing mentions of topics or brands of interest, logo recognition allows you to utilize millions of additional data points.
With the right technology, marketers have the opportunity to rethink what and how they analyze and act upon online data.
However, in order to fully understand how logo recognition should factor into your company's strategies, it's important to understand what the functionality is and its implications on your business objectives.
Get the download

Below is an excerpt of "Social Listening in Practice: Logo Recognition". To get your free download, and unlimited access to the whole of bizibl.com, simply log in or join free.
Introduction to logo recognition
Logo recognition begins with identifying images shared either online or within an archive that contains certain specific things – usually brand logos.
One step deeper, with image analyses you can begin to sort, categorize and compare photo mentions as easily as text mentions. With logo recognition and image analysis, you can begin extracting the who, when, and why behind the images.
From what customers say, to what they see
Text-based social listening is extremely useful. By nature, they can easily measure what customers and companies are saying about a topic or brand.
However, for many marketing purposes, learning what customers see in regards to your brand is as important as knowing what they say. How has a picture of a celebrity in your sunglasses affected sentiment around your brand? Did you meet your clients' influencer marketing goals?
Measuring the impact of your marketing initiatives on your customers requires a 360 degree view of your brand's presence. That full impact is impossible to get if you're ignoring the 80% of photos of your products or logos that don't mention your brand specifically.
The context of content
In addition to pulling in thousands, if not millions, of mentions of your brand that would otherwise be ignored, there is a more implicit, qualitative value to investing in logo recognition. With image mentions, you'll immediately see that the types of mentions and conversations you're collecting are vastly different.
When an image of your logo or product is shared, it reveals information that would otherwise be hidden: what people are doing with your products, what associations are being made, where and how your products are used.
The author of a social media post might not always be the consumer or user you're interested in. Whether looking at a parent's picture of their child wearing your denim jacket, or a coworker drinking your coffee at work, you can learn from both the social media poster and the subject of the photo by using logo recognition.
Immediately, you can learn the places where people are drinking your soda, how your toys are played with—the complete context behind the mentions of your company.
A piece of the bigger puzzle
While image mentions provide a different look at consumers and companies than text mentions do, they don't need to be treated as a completely independent, obscure data source analyzed in a vacuum. The information gained from online photos is a piece of the bigger picture—just one facet of the impact of your strategies and the impression your company has on your customers.
With the accuracy and scale of image recognition technology, insights from image analysis offer the missing link in the digital and social marketing metrics you need for your campaigns, your products, and your customer experience.
80% of images online that include a product or logo don't mention the brand in the accompanying text – Financial Review
This guide will explore these three benefits of logo recognition with three practical use-cases for researchers, advertisers, and marketers, and how to turn this unique data source into strategic action.
Logo Recognition in Practice
Sponsorship ROI measurement - From what customers say, to what they see: the full picture of your company's impact.
Deeper understanding of customer behavior - The context of the content. Seeing consumption firsthand.
Complete campaign and community management - An essential piece of the bigger puzzle.
Image analysis in action
The following three applications are among the richest and most insightful use cases supported using logo recognition. However, this guide only scratches the surface of what's possible with image recognition technology.
As social listening programs mature globally, image analysis will become fundamental within marketing and market research teams.
Widespread adoption and innovation with image recognition technology will reveal new and exciting portraits of consumers and the relationships of companies within the global market.
1. Improving sponsorship ROI metrics
From what customers say, to what they see: the full picture of your company's impact.
Especially for activities like ad campaigns and event sponsorship, increasing your brands' visibility is an important KPI.
Whether it's through partnerships, events, or co-marketing, measuring the success and return on investment of sponsorships is notoriously fickle. Current KPIs of sponsorship measurements typically include "increasing media exposure and brand awareness" with the end goal of increased sales as a result of the sponsorship.
However, many proxies for measuring media exposure and brand awareness are incomplete. So, it's difficult to draw the connection between a sponsorship, increased brand visibility, and better sales.
85% of event marketers value "amount of media exposure generated" and "awareness of brand" as ROI metrics for sponsorships. – Association of National Advertisers
Was McDonald's increase in sales after the World Cup due to its billboard at the stadium or its placement on team jerseys? To best promote Chanel's new line of women's perfume, which award show last year increased brand visibility online among Millennial women?
Logo recognition arms you with the data to answer these types of specific questions about where your investments should go. Analyzing shared images allows you to evaluate how often photos of your brand are seen, benchmark against competitors at the same event, and create standards to which you can compare future success in future campaigns.
While particularly witty commercials might spike conversations online, your average billboard won't generate meaningful buzz. Make sure the metrics you have for your sponsorship activities look at the right information to help you make better investment decisions.
2. A deeper understanding of customer behaviour
The context of the content. Seeing consumption firsthand.
Among the most interesting applications of image analysis is the ability to explain the context surrounding your products, and the places, activities, and other products that are commonly associated with your brand.
These visual mentions of a company can reveal instances where customers don't mention the products specifically but expose crucial consumption behavior.
For instance, it would be critically important for a coffee franchise to understand when and how workers consume their drinks before or during their jobs. As a key consumer group, learning about these consumers' coffee behaviors is important to best meet their needs.
In the majority of cases, these customers aren't explicitly saying they're buying a certain brand of coffee before work. Many might not even mention the words "coffee" or "drinks", and they'd let the photo shared tell the story.
Using logo recognition for Starbucks and Brandwatch Analytics, the following chart shows when men and women post pictures of Starbucks products before or while at work.
Photos provide the key element in piecing together customer consumption patterns.
Text mentions only show very specific relationships with brands: when they call them out intentionally. Visual mentions, like those captured above, can reveal a much more authentic relationship and point to vital consumer insights that would otherwise be missed.
Brandwatch Image Insights lets us dive into a more authentic view of our customers and their relationship with our products and brands, especially their after-purchase experience. – José Luis Cruz Tijerina, Head of Social, PepsiCo
3. Complete campaign and community management
An essential piece of the bigger puzzle
With the accuracy and scale of today's best photo recognition tech, image insights offer the vital piece of the puzzle for campaign and social measurement. Along with traditional marketing metrics, analyzing visual mentions completes the information needed to assess and improve your campaigns, your brand identity, and your company.
From competitive analyses to regular social media reporting, if marketers want to measure brand impact online, they need to be collecting visual mentions as well as written mentions. Especially for aesthetic brands like those within fashion and apparel, the way people take and share photos of your products should be an inherent aspect of your marketing management.
The following competitive analysis could not be completed without collected visual data for Puma, Reebok, and Nike. To assess how these athletic clothing companies are differentially worn, the analysis segmented photos of the three brands by those related to sports or exercise and those related to style or fashion.
Compared to photos shared of Nike and Reebok, individuals who shared photos with Puma products were more likely to mention the style, fashion, or show off their "outfit of the day".
Whether an intentional branding effort by Puma or simply an artifact of consumers' preferences, insights like this can help Puma (and its competitors) inform their messaging, competitive strategies, marketing campaigns, or even their products and clothing lines.
Sharing images is just one of the ways your customers are mentioning you, seeing you in their feeds, and experiencing your brand in their everyday lives. Used alongside data you're already collecting, logo recognition opens the door to comprehensive marketing measurements that lead to truly actionable results.
Want more like this?
Want more like this?
Insight delivered to your inbox
Keep up to date with our free email. Hand picked whitepapers and posts from our blog, as well as exclusive videos and webinar invitations keep our Users one step ahead.
By clicking 'SIGN UP', you agree to our Terms of Use and Privacy Policy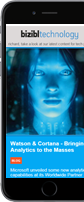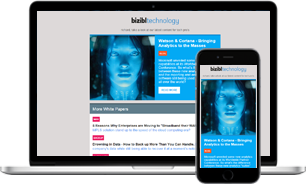 Want more like this?
Stay up to date with our content email