Retail Transformed: Delivering the Experience Customers Crave
Tired of hearing about the retail apocalypse? What retailers need most is increased customer centricity.
Which well-known retailer will declare bankruptcy next month? And which shopping mall nearby is going to be closing? After all, in the US, 50% of the 1,200 malls across the country are expected to be shuttered by 2023. It's almost impossible for retailers to feel positive about today's marketplace. The downturn can be blamed on a variety of factors, including increasing online competition, rising costs and changes in spending habits. The fact that 72% of millennials prefer to spend more money on experiences rather than on material things doesn't point to a brighter future either. But there's plenty of hope - if you look in the right place.
To change their fortunes, retailers need to alter course, fast. Consumers and their spending behaviours are changing dramatically. And they'll keep shifting. There's a danger that retailers are simply caught in the headlights, wishing they could somehow turn back the clock, and they're just letting events run their painful and inevitable course. Instead, retailers must take the initiative and shape what happens next. There's still time, if you act quickly. Download this paper to find out how.
Get the download

Below is an excerpt of "Retail Transformed: Delivering the Experience Customers Crave". To get your free download, and unlimited access to the whole of bizibl.com, simply log in or join free.
Want more like this?
Want more like this?
Insight delivered to your inbox
Keep up to date with our free email. Hand picked whitepapers and posts from our blog, as well as exclusive videos and webinar invitations keep our Users one step ahead.
By clicking 'SIGN UP', you agree to our Terms of Use and Privacy Policy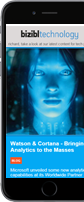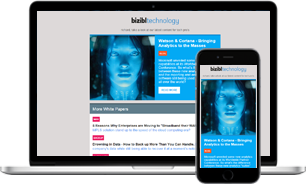 Want more like this?
Stay up to date with our content email