Businesses are generating data at unprecedented rates but their ability to manage it is often sorely lacking. Marketers complain that their data isn't the right type, isn't in the right place or isn't managed by the right people. With the ultimate aim of providing smooth, click automation that still manages to be hyper-relevant to its target audience, email has to rely on expertly managed data that's clean, accurate and relevant. Download this whitepaper to find out how you can integrate email smoothly into your multichannel strategy and what extra benefits ESPs can deliver beyond email management.
Get the download

Below is an excerpt of "Reconnecting with Email". To get your free download, and unlimited access to the whole of bizibl.com, simply log in or join free.
Reconnecting With Email
Email today is so much more than a large pipe, pulling in addresses and pushing out mail. Once thought of as a 'batch and blast' medium, the influence of mobile in particular has brought it once again into the centre of the marketer's toolbox. Advanced segmentation, real time responsiveness, and dynamic content allow emails to delve deeper into the customer relationship. As a result, they deliver hyper-relevant, personalised communications that enhance multichannel marketing and bring customers into an ongoing dialogue with the brand.
Managing email effectively is a challenge for marketers, both in terms of internal culture as well as adapting to customer behaviour. Despite advances in segmentation and media integration, it's still viewed as a cheap panacea for every department's communication woes: if in doubt, send an email.
But consumers have become attuned to 'bad' email. Irrelevant messaging or worse, spam, is being effectively filtered in a number of ways, both actively by consumers and on their behalf by email providers.
A lot of email not actively relegated to spam folders is left unread, potentially causing the sender to be blacklisted for a lack of engagement. If you are blacklisted by major email servers, getting back in favour can be an uphill struggle. Brands are learning that to get past virtual and physical gatekeepers, they need to up their relevancy game.
It's a message that has clearly been taken on board by marketers. A recent McKinsey iConsumer survey showed that email is around 40 times more effective at gaining new customers than both Facebook and Twitter. It is also three times more likely to result in a sale1. Email is getting noticed again because it's becoming relevant. And driving that relevancy is data. Piles and piles of juicy data.
The Data Dimension
Thanks to the digital era, data is not something businesses are lacking. However, their ability to manage it coherently often sorely is. Listen to any round table or marketing event and the hot topic is always around Big Data and the single customer view. Marketers complain that their companies are riven with data. It's just not necessarily the right type, in the right place or managed by the right people.
One way in which Email Service Providers (ESPs) can assist their clients is to help establish a set of business rules that will satisfy email protocols. With the ultimate aim of providing smooth, slick automation that still manages to be hyperrelevant to its target audience, email has to rely on really well-managed data. Data must be clean (to avoid spam or blacklists), accurate (to eliminate customer annoyance) and relevant (to actually meet sales targets).
Incorporating best practice into email also has a positive knock-on effect for the rest of the business that can deliver real benefits. Many companies labour under legacy data silos, filled with duplicated and out-ofdate information. In many cases, the organisation had to reconnect with a significant segment of their customer bases to retrieve up-to-date permissions. But undertaking the data cleansing operations necessary for an effective email program allows companies to refocus on key segments, ask pertinent questions and retarget marketing in other areas of the business.
All of this drives an overall greater understanding of brands' evolving customer bases. Hygiene factors for email become a cleaning-up exercise across the business. The 2014 Email Census from Adestra, in conjunction with Econsultancy, revealed that 56% of brands perform regular list cleansing as part of their email marketing efforts. The same report revealed that 55% of companies surveyed believe that the quality of their email database is a barrier to effective email marketing. It's not hard to imagine that there is some overlap between those failing to cleanse their lists and those failing to make effective use of email.
How do marketers prepare to integrate email smoothly into their multichannel strategy? By ensuring they have the right skills, refining data, and working with third parties and ESPs to deploy the right technologies at the right times. What extra benefits can ESPs deliver beyond email management?
Breaking Down Silos
Creating email rules and plumbing data more deeply can lead to a greater understanding of how to target customers. But organisations have a tendency to focus within silos to deliver division-driven marketing messages. The result is a single customer receiving several messages – many potentially conflicting – from different departments of the same organisation. Who then takes charge and 'delivers' email, and how do other departments ensure their important messages are incorporated?
To begin with, the organisation needs to start thinking about customers first. It needs to work with profiles and buyer personas, developing content and communications around them. Then, it needs to adopt an editorial calendar approach that the whole organisation can understand. The calendar then provides the narrative, so each area of the business understands why an email should be sent, when and where. This also puts into context their need to send an email. Is what they want to do really suited to the email channel, or is this being done out of habit?
Editorial calendars are not set in stone. There is a capacity for fluidity and making exceptions for critical communications, but an overarching narrative gives staff a sense of proportion.
Case Study: Informa
Informa Business Information (IBI) is a knowledge provider with six separate business units. The company sought to move from 'load and blast' to strategic, integrated email. Before launching yet another mass-blast campaign, the company took a step back to understand how focusing on targeting and relevance would increase results.
The company undertook four days of consultancy. Marketers discovered what could be done, with the help of case studies and coaching, in order to deliver a cohesive strategy. The resulting workflow planning resulted in campaigns so successful, the same programme is now being rolled out to other international IBI offices.
Understanding departments' imperatives and where email can help is critical to move an organisation beyond siloes. Email needs to stop being seen as a pipe to push information down, and instead as a channel to open one-to-one communication. Organisations tend to see marketing activities as separate from regular operations when, in reality, everything is marketing. All departments need to work together to ensure a consistent image. If the company can look at how the whole business communicates and markets, a much more coherent email strategy can be put in place.
The organisation's ability to recognise that email is a sales opportunity even when it isn't 'selling' is a reason to bring the whole business into the email strategy.
Being able to tie customer data sets together and use email as a channel not just to sell, but to add value and increase brand affinity by solving customer issues, is critical to retention. Understanding the 'whole, holistic business need' is also vital. For example, business rules need to be in place to ensure that sales emails are not sent to customers with current service issues. Information from social media and customer service call centres should all feed into the email pot.
The eCommerce Service Initiative
The Diamond Store needed a resource-effective way of increasing sales from their online store and looked at targeting abandoned baskets. Jewellery is not an 'impulse buy' and with an average basket value of £500, the company felt it important enough to retarget incomplete sales personally over the phone. While effective, this was very time intensive.
Using Adestra's Conversion Capture tool, The Diamond Store now send automated, but highly personalised emails, consistent with the customers' brand experience. These emails launch every time a basket is dropped, boosting online sales by around £86 a day and saving the customer services team an average of 3.5 hours a week.
When A Name Is Not A Person
With data cleansed and strategic approaches determined, it becomes simple to use an ESP to begin producing targeted, hyper-personalised emails that are also fully automated. Automation with a degree of granularity is a significant leap forward for marketers. It allows them to save considerable time and resources, while targeting large customer segments with effective, personalised messaging.
According to Adestra's 2014 Email Census, 63% of brands use email technology to provide personalisation and 77% use advanced measurement and analytics functionality. The same research revealed that automation, personalisation, and better segmentation are high on clients' wish lists regarding what they'd like to see from their email marketing in the future. Commenting on Harpers.co.uk, Majestic's CEO Steve Lewis noted that a lack of personalisation across the board might have held the company back. "If a customer buys Portuguese wine then we'll talk to them about Portuguese wine. Two to three years ago I thought this was quite intrusive but the market has changed and customers now expect more personalisation [the new approach will be] more multi-channel – at the moment we're a bit too differentiated."
But what does personalisation mean? To the customer it means that they know the company has retained their information and is now using it to bring new offers to the table. This is not a negative experience for the customer. If they have gone to the trouble of providing their data, they expect it to be used – as long as it's done appropriately. 'Appropriately' means anything from not suggesting lots of irrelevant products to not sharing data without permission.
According to statistics from Redshift Research3, over half (54%) of customers understand that personalisation means receiving tailored messages and 47% believe it is focused on offers they've previously shown interest in. However, research from the Economist Intelligence Unit states that 63% of customers claim personalisation is so common they have become numb to it while 33% cite superficial personalisation ('Dear John') as one of their top annoyances.
So what does non-superficial personalisation look like, and can automation still play a part? The simple answer is yes – provided the data is good and varied. Historically, personalisation has been too closely linked to simply addressing a customer by name. Even the oft-quoted Amazon algorithm that shows purchases based on what has been bought before is now considered a clunking relic of personalisation.
Personalisation based on hyper-relevancy is key. When did the customer provide their information? How have their lives moved on since? What trigger dates or events should brands look at? Are you still delivering promotions on baby products three years after the last purchase or offering car insurance renewals for a vehicle they no longer own? Brands can automate and deliver relevancy to customers, but once again, all roads lead back to data.
Thinking Outside The (In)Box
It's clear that a tool many considered to be outmoded and on the wane five years ago, has undergone something of a renaissance. With growing interdependence in the multichannel, this will only accelerate.
According to the US Consumer Device Preference Report: Q4 20135, 65% of all email is opened first on a mobile device. This doesn't just impact the design and content of the email itself but it's impacting brands across their organisational structure. If customers click on links, are the destination sites going to render well on a mobile device connecting via 3G? If email drives click-to-call behaviour, are there enough agents standing by to respond to a timed email to hundreds of thousands of customers? Sending the email is easy enough; it's what happens afterwards that's tricky to manage.
Once again, if brands are going to approach email intelligently, they need to understand the master the email will serve. Emails can do so much more than poke potential customers into action.
Case Study: Li-Ning Dynamic Content
Massive in China but relatively unknown in the UK, Li Ning needed to capture information about customer preferences by creating promotions and offers designed to gather rich data. This went beyond basic demographics, and also included previous purchases and how the customer had been introduced to the brand.
Tailored, automated emails were created with a large amount of static content but also included a personalised box highlighting products specific to each recipient. Promotions for men's products generally went to men and women's to women, except in cases where a customer of one gender had a long history of buying products for the opposite sex, when audit points would catch this and amend the content accordingly.
The dynamic content created 11% of email clicks overall, but those were responsible for 49% of email-originated purchases. Overall, 14% of digital Li Ning's sales occurred through the dynamic email campaign.
Ray Grady, General Manager, Digital Li Ning, and Executive Vice President, Acquity Group: "Good technology gives you the opportunity to be a datadriven marketer," Grady said. "There is a lot of specific information you can glean from someone, not only what they share with you, but [also] based on patterns and trends." (Marketing Sherpa)
Relevancy Trumps All
Bringing wider contextual information from the multichannel can drive the relevancy that makes email campaigns tempting to consumers. The industry can argue back and forth about the impact of a short versus long subject line, the incremental benefits of including images, or clickable links. But the clearest driver for success in email is relevancy.
Mistaken perhaps for personalisation, or combined with it, relevancy is about identifying where the opportunity exists to speak to a consumer at a time where they will be interested in your products. Ticket agencies target sports fans of specific teams in the single hour window after a semi-final, because this is when 'tickets for the cup final' are front of mind.
There will always be a place for manually-created, genuine, one-to-one email communication. But automation can achieve so much more than batch and blast. To fully benefit, companies must take three steps:
Clean the data - of out of date, repetitive or defunct data sets
Augment the data - go beyond the preference centre to social media, digital behaviour, interests and habits
Personalise on need, not just name
In addition, the work to integrate ESPs into the organisation itself is a cleansing reboot for the brand. It brings departments together under a unified strategy, cleaning legacy data and reconnecting with customers. It is time to stop thinking of 'plugging' email into a single management system in the hope that a big red button will 'deal with email'. Email has the capability to be as subtle as either social or experiential, but with the potential for much deeper integration and much higher ROI over time.
Want more like this?
Want more like this?
Insight delivered to your inbox
Keep up to date with our free email. Hand picked whitepapers and posts from our blog, as well as exclusive videos and webinar invitations keep our Users one step ahead.
By clicking 'SIGN UP', you agree to our Terms of Use and Privacy Policy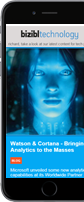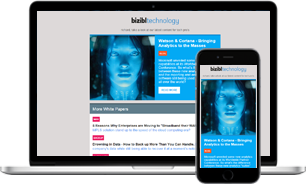 Want more like this?
Stay up to date with our content email