Reaching More Customers With Certainty
To run efficient campaigns, marketers need the right data at their fingertips. Accurate consumer records, underpinning the ability to keep track of customers when their personal details change, are the difference between success and failure.
Get the download

Below is an excerpt of "Reaching More Customers With Certainty". To get your free download, and unlimited access to the whole of bizibl.com, simply log in or join free.
It's more than 40 years since Lester Wunderman first uttered the phrase 'direct marketing', and almost a century since the first trade body for the industry was founded. The principles of direct marketing - reaching identified individuals through addressable media - remain true today, but the landscape between marketers and consumers has altered greatly, thanks to the constant development of new technology.
Since the economic downturn, marketers are under even more pressure to spend money efficiently. It has become critical to provide clear line of sight from investment to return to get budgets approved. That means cutting out communications delivered to the wrong people or through incorrect channels.
To run efficient campaigns, marketers need the right data at their fingertips. Accurate consumer records, underpinning the ability to keep track of customers when their personal details change, are the difference between success and failure.
But all too often, organisations are unaware of the rapid erosion of data quality caused by leaving a database unchecked. In fact, consumer data decays at a rate where 22% of mail remains undelivered every year1. So in the UK, a whole customer database could be rendered obsolete for direct mail purposes in just over four years. This figure is even worse elsewhere in Europe: for example, businesses' databases in Poland often suffer decay rates of more than 30% per year.
In the UK, more than 20 million mailed items are incorrectly addressed every month, costing businesses an estimated £200m to £300m per year. Longevity of data is reduced by such simple factors as people moving house. In the UK alone each year:
3.2 million households move (4.5% of all UK addresses)
730,000 people retire
580,000 die
540,000 marry
280,000 divorce.
The picture is similar in other European companies. For instance, in France, 828,000 births, 545,000 deaths, 249,000 marriages and 130,000 divorces were recorded in 20105. In Germany, meanwhile, 665,000 births, 854,000 deaths, 378,000 marriages and 186,000 divorces occurred in 2009.
Consumer data decays for many other reasons. These include registrations on national opt-out or 'preference' services: the UK's Mailing Preference Service (MPS) currently has 5 million households or individuals registered, and the Telephone Preference Service totals more than 16 million registrations7. Phone line data is also at the mercy of mobile customer churn and lack of information on home movers' new landline numbers.
The difficulties of operating an accurate database are exacerbated by the number of different channels now at consumers' disposal. Contact data captured through these channels can be inconsistent for several reasons. For example, people use different pieces of data to identify themselves based on which touchpoint they are using to interact; some people may vary contact details on purpose such as different email addresses for personal correspondence, offers or newsletters.
Many organisations lack a single customer view (SCV) to tie contact details together in a uniform way. Moreover, contact forms may not always require the same information; some request email and mobile, some landline, etc. This can make it difficult to know that, for example, a customer buying products with different contact details in-store is the same person later contacting them online to register for a loyalty card.
What marketers need more than ever is the ability to get campaign delivery right first time. The answer lies in adopting next-generation solutions which improve data quality, enabling marketers to target consumers effectively while dramatically reducing waste and expense.
BAD DATA: WASTING CONSUMERS' TIME AND MARKETERS' MONEY
Poorly maintained data affects businesses in two main ways: wasted budget and misguided decisionmaking. Both of these issues severely limit a marketer's ability to run campaigns efficiently. Some consumers are unreachable because their contact details have changed. A further group receive marketing they don't want. Others are sent messages not intended for them, which can create a negative attitude towards the organisation. An inevitable result of this use of poor data is further database erosion, as more people are likely to opt out of receiving messages or simply be uncontactable.
Despite this, some organisations still rank data quality and analysis well down the list of reasons why they choose a marketing services provider (MSP) to maintain customer databases. In a survey of 88 UK marketing organisations, just 6% cited the quality of the data being sold by the MSP as the main reason for choosing them.
WASTE
Two specific causes of data errors and waste - duplication of records and media channel fragmentation - can lead to any database becoming non-productive if left untreated.
Duplication is a common way of wasting money. Acxiom has compiled a five-year audit of client organisations' databases across multiple industry sectors in European markets. The results show consumer databases typically have almost 8% duplicates on an individual level. Business models can cause the problem if customer information is held in more than one database. Many organisations continue to operate in silos and because systems don't share data, new identities are created for existing customers.
Lacking an organisational SCV is just one problem. The explosion of channels currently being experienced globally is nowhere more relevant than Europe, the cradle of mobile technology development. People can now send and receive emails, SMS and MMS on myriad devices including mobile phones, smartphones, laptops, work computers and tablets. By the end of 2010, smartphone penetration in the UK, France, Germany, Spain and Italy grew to reach 31.1 percent of all mobile users in those countries.
As consumers spend more time online, using mobile devices to connect wherever they are, marketers are shifting more of their budgets to email, social media and display ads to engage everywhere with people. But they run the risk of wasting money if they don't have the right contact details. Email addresses change more frequently than postal addresses and consumers often hold several accounts. In the UK, these factors contribute to the 7% of retention emails and 17% of acquisition messages on average that are never delivered10. In France, more than 20% of emails failed to reach their target in 2010.
Today's opportunities to create successful multichannel marketing are unprecedented, but marketers need access to more correct data to capitalise on them. If the data is not up to the task then the continuing growth in channels is only going to make people harder to target.
BAD CALL
Marketers rely on historical purchase data, demographics and life stage information to group customers and prospects into segments. Campaign budgets are allocated based on the performance history and potential of each segment, but poor data quality hinders marketers'ability to create accurate groups.
Bad data gives organisations the wrong picture of their customer bases, skewing analysis results. Marketers who mistakenly trust the accuracy of this data can make bad decisions based on inaccurate customer insight. As an example, a multiple retailer planning to open a new outlet could decide to invest in the wrong area because it has poor information about its target market.
Inaccurate data might be the basis for bad decision making. But equally, lacking additional customer attributes on top of simple name and address details can lead to trouble. Many organisations are yet to make the leap from SCV to building a 360-degree picture using multidimensional insights available from third-party data sources. Without information such as buying behaviour or a consumer's ability to afford purchases marketers are left with an incomplete picture of their customers. Having more customer variables in a database allows intelligent selection of individuals to target.
DATA CERTAINTY: THE NEXT GENERATION
There is a clear requirement to have access to accurate data to combat waste and improve ROI. A set of seamless solutions is required to give marketers the power to create accurate databases.
Cutting-edge customer data quality tools give campaigns the precision to increase response rate and improve the value of every customer engagement. These solutions proactively help ensure data accuracy by going beyond provision of basic data services. Data quality can be transformed from a business cost into a profit opportunity by enabling more efficient targeting through direct mail, telephone and digital channels, including email.
Managing databases in-house can lead to problems. Besides having a narrow SCV rather than multidimensional consumer insight, there is also a tendency to delay or even shelve intensive data management projects if resource is unavailable. It can also be easy for in-house teams to follow the organisation's traditional way of doing things, rather than seek innovative services externally. Thirdly, company politics can hinder progress, for example a data power struggle between IT and marketing departments. Finally, internal teams have a tendency to over-suppress files, cutting out valuable records.
These limitations require a change in strategy. The first realisation is to recognise that data hygiene should never be treated as a one-off project: it needs to become part of an organisation's DNA. A longterm relationship with an external supplier can provide an ongoing cleansing service where the database learns from its own rules to constantly update customer information.
Best-in-class providers integrate powerful components into data hygiene programmes:
Validation, cleaning, suppression and deduplication:
correct name and address data, telephone numbers and email addresses
check consumer data against preference, goneaway and deceased suppression files
increase reach and reconnection by acquiring forwarding addresses
eliminate duplicates and send messages only once.
Enhancement – consumer insight, data appending and channel preference:
reach the right consumers with communication based on real insight
broaden narrow SCV to a 360-degree view of the individual by adding attributes to customer records
fill gaps in contact data, appending email, telephone and address details
link on- and offline data to harness new channels, allowing targeted multichannel marketing campaigns
target messages according to the mobile or smartphone brand a consumer uses
contact consumers via their preferred channel, extending reach.
The most advanced suppliers will also provide the following intelligent data practices:
Knowledge-based repository:
Apply complex rules to link and accurately update customer records. Wrongly inputted information is corrected and missing information appended. A knowledge base perpetually adds rules, linking information from multiple external data sources with historical data to provide a high degree of accuracy.
On- and offline data linking:
Fill gaps in customer contact details by validating existing phone numbers, postal and email addresses, and providing new ones. A digital linking system helps to ensure email addresses are correctly matched to customer records. By cross-referencing previously used email addresses, marketers can use current ones to optimise contact rates, responses and revenue.
On-demand options:
Allow marketing and IT to seamlessly integrate data quality checks with their own enterprise applications. Using web-based software, customer records are updated in real-time, ensuring accurate information for each customer interaction.
The Results
Ultimately, the goal of outsourcing data quality management is to save more than is spent on a third-party provider.
Next-generation data quality solutions can directly impact the bottom line by delivering the most accurate and complete consumer view. Marketers benefit from:
Narrowcasting: Identification of the most receptive and valuable customers. Eliminates a 'spray and pray' approach
Increased cross- and upsell opportunities: Targeting these people builds long-term customer value
Channel preference: Improves the decision-making process by enabling and understanding people's communication preferences, improving message delivery and relevance; budget is shifted to optimal channels
Fewer redundant contacts
Automation of data processing: Reduced costs.
Acxiom's data quality audit shows that clients' consumer data files typically contain 15% deceased, movers and duplicates. Similarly, data enhancement commonly shows an uplift in ROI of at least 15%, depending on the type of data being processed (prospect or customer), cost per communication (email, mail or phone), the number of campaigns per year and the current state of data in the consumer database.
THE ACXIOM ADVANTAGE
Acxiom's difference lies in the quality of its data services, and the ability to match records against its vast consumer databases.
DATA HYGIENE PRODUCTS - RECOGNITION MANAGMENT
Acxiom's AbiliTec® linking system facilitates the management of consumer, business and postal data, connecting current consumer portraits to historic data across more than 2 billion records. With knowledge-based matching, Acxiom knows whether someone lives at a given address, or has changed name or moved. AbiliTec® Digital adds email and phone details.
Acxiom Data Quality can help companies increase the revenue and profitability of marketing campaigns. By recognising and updating inaccurate consumer data, marketers can eliminate budget waste caused by delivering the wrong offers to the wrong customers. Acxiom Data Quality and AbiliTec®help companies benefit from detailed customer insight, ensuring the highest ROI for each marketing campaign.
Meanwhile, Acxiom's InfoBase® enriches consumer insights to enable more accurate customer segments, using behavioural and demographic information. Holding nearly 1,000 unique variables, InfoBase® is the UK's richest source of consumer data. It includes 90% of UK households, with more than half of the information collected daily via data acquisition programmes, including responses to our national surveys, and consumer satisfaction and product-packed questionnaires.
SUPER SUPPRESSION
Acxiom's unrivalled breadth and depth of suppression files means data can be constantly checked to clean, suppress and deduplicate consumer data, on a national or international basis. Acxiom can make a recommendation on suppression files that best fit a client's needs, source other suppression files or use a client's internal files.
EXECUTION
Acxiom offers 100% of its data quality services in either full- or self-service options. Software as a Service (SaaS) is available via a web-based interface.
INTERNATIONAL CAPABILITY
A pioneer in data quality, Acxiom has served more than 8,000 data quality customers around the globe and covers more than 99 per cent of marketable addresses worldwide. Acxiom can operate within country boundaries or across borders to deliver best-in-class data hygiene solutions, handling language and address requests on an international basis. This is particularly important as e-commerce booms and organisations seek to capitalise by developing a bigger footprint.
PRIVACY COMPLIANCE
It's important to select a company that clearly understands privacy laws and can enable you to adhere to customer preferences and legal regulations, avoiding complaints and fines. Acxiom has been awarded the Direct Marketing Association (UK)'s DataSeal certification, the UK industry standard for data security. It is an alternative to the ISO 27001 security accreditation, and measures companies against predefined standards, rather than self-determined criteria.
The rigorous audit is continued through ongoing self-assessment, leading to further efficiencies and even more secure processes designed to handle ever-greater amounts of data that clients in the 21st Century require. In Germany, Acxiom has earned the equivalent industry certification from the DDV for list rental and data processing. Acxiom is also represented on the legal affairs committee of FEDMA.
CONCLUSION
Data Quality management has been around for decades, but in these tough financial times it is imperative to identify and employ next-generation data solutions to eliminate waste, and improve profitability and revenue. Having the right tools in place to improve the quality of an organisation's data can stop marketers spending money on contacting customers who don't care, or failing to reach people who are believed to be accurately recorded in a database. Clearer and more accurate decisions can be made – and ROI ultimately improved.
At a time when many marketing budgets are standing still or even decreasing, costs can still be cut and revenue increased by implementing data hygiene, matching and enhancement services that maximise value from customer records, and ensure that more consumers are reached with certainty.
Want more like this?
Want more like this?
Insight delivered to your inbox
Keep up to date with our free email. Hand picked whitepapers and posts from our blog, as well as exclusive videos and webinar invitations keep our Users one step ahead.
By clicking 'SIGN UP', you agree to our Terms of Use and Privacy Policy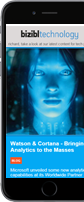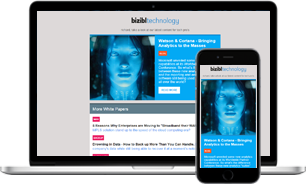 Want more like this?
Stay up to date with our content email