A Practical Guide to Successful Rebranding
Once upon a time there was an unstoppable empire, glinting under golden arches, loved by millions of families around the globe. Then one day a young man decided to eat McDonald's, and only McDonald's, every day for 30 days. The result? He got really ill, wrote a book and made a movie about it... and the shine came off those golden arches. McDonald's endured a whole heap of bad press, conspiracy theories and questions over how their food was made.
Yet, in a remarkable twist to the tale, McDonald's managed to reinvent itself and get their shine back. Their brand is once again aligned with those valued by families: tasty, good value food that can be enjoyed as part of a balanced diet.
Not all rebrands are such a fairytale, though. Almost every company goes into a rebrand for considered, deliberate reasons, and hopes the move will reshape their corporate image for the better. Unfortunately, even the best laid plans sometimes fail. So how can you maximise the likelihood of success in your rebrand? You've identified the reasons why a rebrand is necessary, but are the steps you're about to take sufficient to ensure the success of your rebrand?
In this paper, we've outlined the 5 most successful rebrands of the last few years, and the 5 biggest flops, to bring you advice on how you can make sure your next rebrand sticks by learning from the successes and failures of others. Download your copy now!
Get the download

Below is an excerpt of "A Practical Guide to Successful Rebranding". To get your free download, and unlimited access to the whole of bizibl.com, simply log in or join free.
Want more like this?
Want more like this?
Insight delivered to your inbox
Keep up to date with our free email. Hand picked whitepapers and posts from our blog, as well as exclusive videos and webinar invitations keep our Users one step ahead.
By clicking 'SIGN UP', you agree to our Terms of Use and Privacy Policy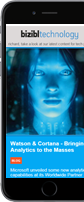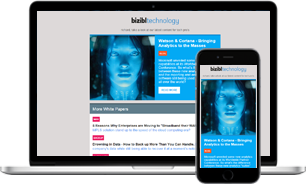 Want more like this?
Stay up to date with our content email