The Power of Where: IP Geolocation Applications in Advertising
The evolution of the online advertising market has gone hand-in-hand with a technological revolution. Web users are bombarded by thousands of advertising messages every day, across multiple devices, making it increasingly difficult to get what's relevant, important and interesting for them.
So how can advertisers ensure their digital marketing efforts connect with consumers rather than simply adding to the noise? Download this paper to find out more.
Get the download

Below is an excerpt of "The Power of Where: IP Geolocation Applications in Advertising". To get your free download, and unlimited access to the whole of bizibl.com, simply log in or join free.
The value of IP geotargeting
IP-based localisation or geotargeting of ads has for a long time been identified as one of the key enablers of higher returns. The ability to target ads based on highly accurate location-specific information, where relevant, right down to the postal code level, improves the precision of campaigns and equals a dramatic reduction in wasted page impressions.
In addition, geographic ad targeting can increase click through rates by as much as 300%. For brands, this delivers a double bonus of reduced costs and increased revenue.
This is, of course, good news for any organisation advertising online, but it is particularly positive for the growing number of online businesses whose entire revenue depends on charging for advertising or data used to target, such as ad networks, data management platforms and programmatic platforms.
These types of adtech companies and publishers can at once segment their inventory, enhancing targeting capability, cross platform, which significantly increases revenue, because geotargeted ads command a 30% to 40% premium over non-targeted ads.
IP geolocation also gives companies the ability to target users based on additional parameters such as connection speed, domain or whether the connection is home or business. These extra IP-based data parameters provide even more pinpointed targeting options that can also be combined with other targeting data to segment and profile users, allowing the creation of advertising messaging that is more meaningful for users, creating instant connections.
Geotargeted ads command a 30-40% premium over non-targeted ads
Not all IP vendors are created equal
But not all IP vendors are created equal, there are several suppliers and systems available that can determine where an IP is and for a small investment an answer can be provided, but is it the right one? Determining the correct location of an IP address and discovering other useful IP intelligence data such as connection speed and anonymizers requires advanced infrastructure analysis, as opposed to simply scraping Internet registries or repackaging publically available free data.
Digital Element's premium IP solution, NetAcuity, at its most granular level, can accurately locate a user down to the city/postal code sector level and identify WiFi connection location without becoming personally-identifiable. The coverage is global, accuracy is 99.99% at a country level, and the data is refreshed weekly. It can also determine how a user connects; enabling the identification of data that adtech companies and publishers need to effectively target advertising and help prevent click fraud such as Anonymisers, mobile carrier and connection speed.
This is achieved by combining IP routing infrastructure analysis with anonymous location insight gleaned from a network of global commercial partners. NetAcuity is an effective one source solution that is simple to integrate into advertising or data technologies systems and manage in-house. Conversely, publically available data has patchy global coverage, is rarely updated, is limited in terms of data parameters identified and is inherently inaccurate.
A market on an upward trajectory
It's been more than two decades since the first internet banner went live on the hotwired.com website and yet even though the online advertising market is mature it continues to evolve and spending on online advertising continues to grow significantly year-on-year. In the United Kingdom, online advertising spend totalled £7.2bn in 2014, according to Internet Advertising Bureau (IAB figures), representing a rise of 14% from the previous year.
It's a picture that is reflected elsewhere in Western Europe. Research organisation Statista puts spending on online advertising at $31.37bn in 2012 compared with $23.51bn in 2011. And stepping back to look at the global picture, Statista's figures estimate a rise in spending from $104.58bn in 2012 to $146bn in 2014. Looking forward, Statista is projecting a spend of $252bn by 2018.
The crossover point
One likely outcome of this upward trend is a crossover point in which online advertising surpasses its offline counterpart in terms of spend. Indeed, according to regulator Ofcom this watershed is expected to occur in the UK – Europe's most advanced digital market – in 2015.
Targeting challenges
The challenge is to serve ads effectively in this complex and evolving marketplace. That first internet banner had a 10% click through rate (CTR) and throughout the 90s CTRs averaged around 3%. Today the rate is around 0.06%. In this environment all advertisers know the importance of serving ads that are relevant to the consumers who see them, hence the importance of databased targeting. The challenge lies in maintaining the ability to target effectively when customers are using multiple devices across a range of locations. Data is the key.
The data explosion
The principles of ad targeting haven't changed much over two decades but the underpinning technology has become increasingly sophisticated. That sophistication is manifested in the relevance of ads that are put in front of potential customers. As they move from site to site, most web users will be aware that much of the creative served up to them relates directly to previous online activity.
And accurate data is essential. The online advertising market is a complex ecosystem of ad exchanges, data management platforms and supply and demand side platforms, all of them crunching the data profiles of potential customer and enabling bids to made and accepted in milliseconds. The data that underpins automated "programmatic" advertising comes from a broad range of sources, including website visits, transactions, social media posts, tweets and even e-mails.
Location is an important part of the data mix. It is often used as a standalone targeting criterion, for instance, if the advertiser knows where a customer is located, promotions can be targeted that only apply locally. Additionally, targeting based on location provides a means to add an additional layer of relevancy and context to online campaigns, by adding to other targeting criteria such as demographics or buying history, enabling the creation of advertising messaging that is more meaningful and impactful.
The mobile advertising market
Arguably, it's the growth in mobile advertising that is going to be making the news for the foreseeable future. Statista's figures point to a 76% rise in global mobile spend in 2014, taking the total to $7.1bn. A new market is being created, with ads designed specifically for smartphones and tablets.
Added to that, internet users are now mobile, accessing content and services from smartphones and tablets, often with the inbuilt geolocation tools turned off. Users are 80% more likely to be on a WiFi network due to speed, convenience or cost, around 20% connect via 3G, 4G or LTE.
NetAcuity Pulse is Digital Elements latest service, which incorporates new partner data from Skyhook, which is derived from their 1st party network of data from mobile devices, billions of real-time data signals and WiFi connection points. It can accurately determine the WiFi location and the types of WiFi hotpost, without the need for opt in, whilst respecting the user's privacy
The rise of the mobile internet is changing the way consumers interact with online services. It's a change that is often characterised in terms of a generation that expects to browse or shop online at any time, in any place and on any device and there are both opportunities and challenges for advertisers.
The opportunities stem from an almost unlimited number of touch points. It is now possible to reach consumers on the train to work, on the high street or when they go out for a drink or a meal in the evening. Equally important, the line between TV and internet advertising is blurring. As the IAB has pointed out, the 'living room' in 2015 will look very different from its counterpart ten years ago. Today, the average living room will have at least two screens (including tablets and smartphones) and probably more.
IP Geolocation in action
IP geolocation has long been used to target promotions locally, as the advertising ecosystem has become more data driven, the applications have evolved. Smart advertisers and advertising technology companies recognise this and are using IP data in innovative ways, to drive engagement and make advertising more contextually relevant, such as:
Deploy IP Intelligence to target "clusters of similarity".
For example, government promoted "quit smoking" and "healthy heart" public-service campaigns can be targeted to areas with high rates of smokers and heart disease.
Add location as a criterion.
Adding location as a targeting option to audience profiling, for example - to facilitate the development of true geo-demographic clusters, which are proven to deliver higher CTR's and command a higher premium.
Combine IP geolocation with other ''real world'' events such as weather.
A clothing retailer can promote warmer clothing when a cold front moves into a certain area, aligning ad targeting to real-world events.
Demographic targeting.
If you know where your customer lives you can target ads based on demographic data relating to that area.
Time Sensitive campaigns.
A bank or insurance company running a series of offline promotions across the country and phased over a number of months can cross-promote online with ads served to specific regions at the relevant time.
Analyse buying patterns using location to maximise media budget mileage.
For example, a travel company found that holidays to France were more popular in the south of England, as opposed to the north. Having relied heavily on retargeting for the bulk of their display ads (a relatively high CPM approach), adding location meant it was possible to target only the south with run of network ads, thus reducing the cost of campaign CPMs.
Deploy IP location data to fill the mobile targeting gap
As mobile users are increasingly connecting via IP-based Wi-Fi networks, mobile ad networks are missing significant revenue generation opportunities. Using IP Intelligence allows ads to be targeted to Wi-Fi users based on location, without relying on software downloads or user opt-in, thus optimising revenue for the ad network.
In addition to the above, NetAcuity also provides the data to tailor advertising according to factors such as connection speeds and device. In practice that means that a customer logged on via a fast connection might be served with an immersive video ad, while another who is using a slower shared link in a cafe or hotel lobby would see only a static display ad. Similarly, ads can be tailored for phones, tablets and PCs.
Digital Element – The global IP geolocation leader
NetAcuity provides IP geolocation solutions for a global client base, including leading media owners, such as the BBC, CNN, Twitter and Facebook and major players in the ad serving/network market, including AOl's Adtech, Collective,The Rubicon Project, MediaMath, Vibrant Media, Infectious Media, Weborama and Microsoft Media. In addition to data and analytics platforms such as Adobe Target, AT Internet, Cxesnse, Webtrekk, Qubit and Lotame.
The solution is bundled in three ways to meet the unique needs of our clients, and each option varies in terms of data accuracy, granularity, technical integration, and service level.
Our latest solution NetAcuity Pulse™ adds a whole new dimension to IP geotargeting. It builds on the NetAcuity Edge solution by incorporating new partner data from Skyhook, which is derived from their 1st party network of data from mobile devices, billions of real-time data signals and WiFi connection points.
NetAcuity Pulse™ expands the global coverage and reach for postcode level targeting within cities and neighbourhoods, offering more seen IP's at a hyperlocal level than any other supplier. The new solution also enhances the targeting of mobile and connected traffic, providing unrivalled IP targeting precision.
Compelling reasons to know more about your traffic
We live in the age of tailored, targeted, programmatic advertising delivering relevant, timely messaging to consumers. The relevance of that messaging is dependent on good data. Much of the simple IP based data that has hitherto been available to ad platforms has been inconsistent. By deploying the kind of advanced IP intelligence offered by Digital Element, advertisers and platforms can engage in genuinely 'hyperlocal' advertising.
Understanding where your visitors connect from results in increased relevance, response and revenues. IP Intelligence provides a simple one-source solution to enable digital businesses to optimise online advertising, cross platform.
We needed a powerful, yet versatile, IP geolocation technology to use as a complement to our cross-device targeting for specific advertisers, particularly those with brick-and-mortar locations. A number of our customers gave strong references on the reliability and accuracy of Digital Element's technology
Are Traasdahl, Founder and CEO, Tapad
Want more like this?
Want more like this?
Insight delivered to your inbox
Keep up to date with our free email. Hand picked whitepapers and posts from our blog, as well as exclusive videos and webinar invitations keep our Users one step ahead.
By clicking 'SIGN UP', you agree to our Terms of Use and Privacy Policy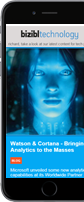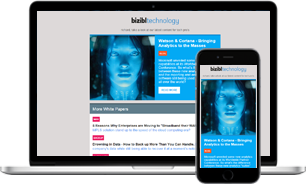 Want more like this?
Stay up to date with our content email