Optimising your Google Ads
Product Listing Ads (PLAs) are more than just a new ad format on Google. They are transforming search marketing with their rare combination of high volume and profitable efficiency and they are no longer free. Now that Google has moved all product listings to a CPC model, search marketers need to move quickly to capitalise on this new opportunity. Download now.
Get the download

Below is an excerpt of "Optimising your Google Ads". To get your free download, and unlimited access to the whole of bizibl.com, simply log in or join free.
In the US market, Google recently converted Google Shopping into an auction-based paid channel through the use of its retail-focused ad type—AdWords Google Product Listing Ads (PLA). This change is significant for retailers, because a large percentage of traffic that has been free now must be paid for.
PLAs are more than just a new ad format on Google. They are transforming search marketing with their rare combination of high-volume impressions and profitable efficiency. To not fall behind in an increasingly competitive market, search marketers must move quickly to capitalize on this new opportunity for incremental revenue.
Adobe AdLens allows marketers to create, manage and optimize PLAs through a single interface. With Adobe AdLens, advertisers can:
Create product targets leveraging existing Google Merchant Center feeds
Analyze PLAs at any level for increased visibility
Automate bid optimization at the target level and forecast performance
View the assist affect between product targets and standard search keywords
Schedule promotional messaging and targets in advance
Advertisers can capture this growing source of qualified traffic just waiting to be served by existing product feeds, whether those feeds are managed in-house or through a third-party feed management vendor.
How Google Shopping works
Google Shopping works differently from regular search ads. Keywords are managed in Google AdWords, where the advertiser can change bids.
To run a Google Shopping campaign, the advertiser must set up a product feed with the Google Merchant Center. The feed contains a variety of product parameters, including product ID, image URL, price, and availability.
When a user types a query, Google maps the query to a specific product and target combination in the PLA campaign in AdWords. It then returns a PLA based on the parameters of the selected products in the Merchant Center feed.
Challenges
Some of the common concerns that search marketers have with PLAs are:
How do I implement new ad formats when my schedule is already full with holiday preparation?
How do I measure the impact of PLAs when traffic and conversions are tracked in separate systems?
How do I optimize profits despite increasing competition across AdWords and the Merchant Center?
As traffic potential skyrockets this holiday season, top retailers are relying on a variety of tools and partners to optimize PLA returns as a way to beat their competitors during the important Q4 holiday rush.
Many digital advertisers will be overwhelmed by these changes, so this is a good opportunity to leverage existing technology to get ahead of your competitors and capitalize on one of the largest growth areas that search marketing has seen in recent years.
Adobe AdLens PLA advantages
Adobe AdLens is first to market with PLA support. It eliminates this friction through a single interface where:
Product targets are created.
PLAs are analyzed.
Bid optimization is automated.
Adobe AdLens captures the rising qualified traffic just waiting to be served by your existing product feed.
Advanced PLA portfolio bidding algorithms
The Adobe AdLens algorithms have proven to provide substantial lift to search, display, and social ads. Top retailers have already been successful in applying the algorithms to PLAs. The algorithms are unique in their ability to maximize ROI and balance risk across entire product feeds. No other search marketing tool has been as successful in adjusting for the lag between clicks and conversions and predicting revenue through conversion attribution modeling.
Modeling the expected revenue for each target in a PLA portfolio is a complex problem. The predictive modeling platform for revenue has to account for multiple issues inherent to the online advertising domain.
Scale—The number of targets and associated products in a portfolio can be in the tens of thousands.
Data scarcity—Long tail products can have limited clicks and very few conversions.
Time delays—The time between the initial PLA click and when the final conversion event occurs.
Click paths—Multiple clicks before conversion require attribution flexibility.
Complicated objectives—Weighted revenue combines various properties.
Here is an example of an Adobe AdLens simulation predicting the revenue performance of each product target.
PLA optimization best practices
Beyond leveraging advanced bidding algorithms to optimize PLAs, you can implement the following best practices to improve ROI.
Create separate ad groups to cluster targets by similar themes.
Intelligently set bids higher in targeted groups.
Rely on the All Products Target purely as a safety net, and control serving through utilizing negatives based on existing targets.
Implement granular targets, even down to the SKU level, if possible, to employ hierarchal modeling techniques.
Use promotional ad copy like Free Shipping, or include sale price times in the feed to raise click-through rates and conversion rates.
Product feed provider integration
Adobe AdLens is also the first ad management platform to integrate with third-party data feed management providers and in-house solutions to assist with each step of PLA optimization. Adobe is partnering with a variety of data feed providers to simplify the tracking and optimization process. Adobe AdLens is compatible with custom feed solutions built by marketers in-house, so advertisers can focus on optimization rather than implementation.
Early Results
Adobe AdLens is already helping advertisers integrate PLAs into their larger digital marketing strategy through the Adobe Marketing Cloud. Some of the returns we're seeing from these early adopters include the alignment of product targets with PLAs for improved relevancy, resulting in 10%–30% lower cost per click (CPC). Additionally, revenue per click (RPC) on PLA campaigns has been 2-4X higher as compared to non-brand campaigns under AdLens management.
The following table shows the post-optimization results of three Adobe AdLens PLA advertisers of varying sizes and scale.
Summary
The PLA market is changing rapidly with the introduction of the paid auction-based process, which is further affected by the approaching holiday season. According to market estimates, the number of advertisers using PLAs has grown 113% from Spring 2012 to October 2012.1 According to Adobe AdLens early adopters, PLA spend is averaging between 5%–10% of their total Google search spend, but it is rising quickly. As more and more advertisers take advantage of PLAs, it will become increasingly important to leverage proven bid optimization technology to control CPCs, minimize cost per orders, and maximize return.
For many of our larger clients, integrating their data feed with their search engine marketing (SEM) campaigns in a single place has been a barrier to entry. So in addition to best-of-breed bid management technology, advertisers need tight integration between their SEM tool and their data feed management system.
By combining the existing capabilities of Adobe AdLens—on-demand, target-level simulations, model accuracy reports, and patented portfolio bid optimization—with our integrations with third-party and in-house data feed providers, Adobe has built an easy way for advertisers to take advantage of Google's exciting new advertising innovation.
Want more like this?
Want more like this?
Insight delivered to your inbox
Keep up to date with our free email. Hand picked whitepapers and posts from our blog, as well as exclusive videos and webinar invitations keep our Users one step ahead.
By clicking 'SIGN UP', you agree to our Terms of Use and Privacy Policy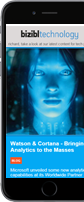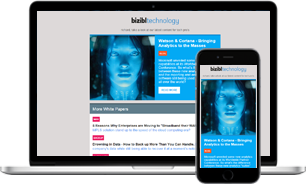 Want more like this?
Stay up to date with our content email