Maximise Customer Insight to Achieve Your Goals
Business organisations have always known the importance of obtaining feedback from their customers. Reliable feedback helps to ensure that your business meets the needs and expectations of your customers. Download this whitepaper to find out what feedback management systems can offer your organisation.
Get the download

Below is an excerpt of "Maximise Customer Insight to Achieve Your Goals". To get your free download, and unlimited access to the whole of bizibl.com, simply log in or join free.
EFM makes customer insight an organizational asset
The customer is king. The cost of acquiring a new customer is five to ten times more than the cost of serving an existing one. Loyal customers lead to higher profits.
These and other statements about the importance of customers have echoed like a drumbeat through the corridors of business for more than a decade. Public sector institutions like schools and hospitals have also listened to these messages. They know that they need to efficiently attract, retain and meet the needs of their "customers" in much the same ways that commercial organizations do.
Recognizing the importance of customer feedback, your organization may have implemented a variety of solutions to improve your ability to understand your customers and anticipate their needs, preferences and actions. You may have invested in systems for storing and reporting on customer transactions, for analyzing and mining customer data, in customer relationship management (CRM) systems, and in market research. Knowing that employees play a key role in sustaining organizational success, you may also have invested in a human resource management system.
While these systems excel at their designated tasks, they may not provide much insight into why certain customers made particular decisions. There are a number of reasons for this. Transactional systems are good at recording what happened, but not why. Even CRM solutions, which typically record descriptive customer data such as address, age and gender, fail to record customers' opinions, attitudes or preferences. And systems that do collect customer sentiment – call center notes or marketing surveys – may not be interoperable with your other systems.
Enterprise feedback management (EFM) bridges this gap by enabling organizations to continually collect and manage information about customers' opinions, attitudes and preferences. EFM also provides your organization with a means of regularly incorporating customer insight into your business operations.
EFM enables your organization to:
Centralize the management of feedback initiatives
Gain a more complete understanding of your customers
Clarify customer needs across multiple channels
Optimize business processes
Note that EFM takes a different approach to customer information than typical CRM solutions do. An EFM system continually collects customer feedback and enables you to deploy insight regarding crucial customer preferences throughout your organization in ways that meet the kinds of business problems you face every day
EFM provides multiple benefits
Your organization has likely been searching for ways to build strong, lasting relationships with your customers. You may already have a variety of programs and initiatives in place. What you lack is a way to tie all these efforts together so that the investment you've made yields the results you need. This is what EFM offers. By implementing an EFM system, you gain the following high-level benefits.
Centralize the management of feedback initiatives
Your organization receives feedback from both external and internal customers, including the employees, vendors, distributors and business partners who help bring your products to market. Collecting and managing information from various sources is no simple task. So it's not surprising that in many organizations customer information becomes fragmented.
In addition to being costly, fragmented customer data may cause confusion and have other negative effects on your operations. Data quality is one concern: if customer feedback is stored in multiple databases, how do you know which database has the most current and accurate data? Customer privacy is another concern: can you be certain that security and privacy regulations are met for each database? In addition, there is the risk that your organization may irritate or even alienate customers by asking them multiple times for feedback or, worse, asking them to provide the same type of feedback they've already given.
EFM provides a centralized system that gathers and manages all of the feedback you collect, whether that feedback is from external or internal customers. By consolidating the management of your customer feedback, you can obtain the insight you need efficiently and cost effectively. You can be sure that your data is current and that your system complies with all data privacy requirements.
Gain a more complete understanding of your customers
Customer-focused initiatives are an integral part of every organization. Like many organizations, yours may use surveys to gather data regarding customers' attitudes. However, in most cases the impact of these efforts is minimal because data is collected only sporadically and shared only occasionally.
Suppose that your company's chief marketing officer initiates a series of customer surveys but stores the resulting data in a database only the marketing department can access. Unaware of this information, your customer service department may perform a customer satisfaction survey asking some questions customers have already answered. In yet another area of the organization, quality assurance agents may collect and store their own information on customer attitudes.
While each department may derive value from the data it has collected, the organization as a whole loses the opportunity to gain significant strategic value from these activities. By contrast, if you make the regular, centralized collection and management of customer feedback part of your everyday business practices, this feedback becomes a valuable corporate asset to guide your decision making.
Clarify customer needs across multiple channels
Your organization almost certainly interacts with customers across multiple channels – for example, online and through call centers, the mail and in-person conversations. You may already collect feedback from customers using these various channels, which may have led to some confusion about customer needs and attitudes. An EFM system enables you to differentiate among multiple customer touch points when analyzing customer data and still develop a unified view of your customers. In this way, you'll more clearly understand your customers a teach touch point and more reliably meet their expectations.
For example, sales representatives and call center agents can immediately understand customer preferences and concerns and make cross-sell or up-sell offers that are more likely to be accepted. Staff members who deal with customers in branch offices or retail locations will more clearly understand their customers' preferences and more easily meet their expectations. By driving more effective customer interactions through your existing systems and channels, EFM helps your organization experience increased custom satisfaction, loyalty, lifetime value – and higher profits.
Optimize your business processes
The real value of any new approach lies in its ability to effect changes in processes and behavior. EFM, by providing insight that other systems cannot offer, has the potential to transform the way your organization conducts business. However, you control the pace at which such transformation occurs.
For example, you can use EFM to obtain a unified, cross-channel view of customers – and then conduct marketing campaigns more cost effectively. Or you can use efficient data collection capabilities to reduce cycle time in product development – and achieve a higher rate of successful product adoption. If customer attrition is your greatest concern, you can apply customer insight in ways that have a positive impact on customer retention.
Your organization can select the process change that offers the greatest potential benefit and focus on improving that area. As you see benefits and learn how to maximize the value of your EFM solution, you can then apply EFM in other areas. You can also integrate your EFM solution with other automated systems and processes.
Applications of EFM
Organizations face a variety of challenges. No two are exactly the same, but some are similar within and even across industries. For instance, your organization may be asking questions like these:
Why do our customers choose certain products and reject others?
How can we build a solid base of repeat customers?
Why are we losing customers to our competitors?
Why is employee turnover so high, and how does this affect customer satisfaction?
Could we obtain better customer information at less cost?
Here is how organizations like yours have addressed current challenges with assistance from EFM.
Create the products your customers want
One way that EFM helps companies is by clarifying customer needs, preferences and attitudes. This means that products can be developed more efficiently and with a higher likelihood of success.
For example, Yamaha Motors Europe wanted to develop new models of sports bikes for its target customer groups. Initially, its new product development team conducted focus groups with potential customers across Europe. While highly informative, these trips were costly and time-consuming. The alternative, interviewing three to four thousand respondents by telephone, proved too expensive to be feasible.
With an IBM SPSS EFM solution, Yamaha Motors Europe created an Internet portal, the Yamaha Design Café, to learn more about which features were most important to sports bike enthusiasts. In just two weeks, the company's design team gained valuable insight into how customers would use a sports bike and how much they were willing to pay for one. The company combined this information with other data to identify new directions for product evolution and also to keep its current models competitive.
Reduce your customer churn rate
Customers communicate with your organization through many different touch points. Although other EFM solutions focus solely on online data collection, the IBM SPSS solution engages customers across all channels – so your organization can make decisions based upon data from all types of customers.
For example, a regional bank recently wanted to increase its retention rate for profitable mortgage customers and create additional up-sell and cross-sell opportunities. Previously, the bank tracked customer feedback manually and occasionally outsourced tracking to various companies.
To meet its new goal, the bank needed to better understand customers' behavioral, transactional, and attitudinal data. The bank chose our EFM solution because it supported the continuous collection of customer feedback across multiple channels. Now the bank can automatically detect which customers are likely to churn, or defect to competitors, and quickly respond – increasing its likelihood of retaining these customers.
Foster employee satisfaction
Your organization may also use EFM to gain insight into employee attitudes and motivations, obtaining valuable ideas to improve processes, working conditions or rewards systems. For example, with assistance from the IBM SPSS EFM solution, a European manufacturer addressed employee welfare issues at 26 different production units of a single large plant. As a result, disability claims declined and employee morale rose, as shown by a drop in absenteeism to 55 percent of the national industry average.
Improve the distribution of customer information across your organization
If your data is scattered throughout your organization, EFM enables you to centralize processes and eliminate costly duplication of effort. For example, a major telecommunications provider recently chose our EFM solution to improve its efficiency in collecting feedback from its more than 20 million residential and business customers. The company focused on three goals: reducing the cost of collecting customer feedback, eliminating time lags in combining multiple sources of customer feedback and optimizing its use of market research agencies.
The IBM SPSS solution enabled this company to create a central reporting and analysis portal for management. This portal integrates with the company's other systems and applications, functioning as a self-service online tool with crosstab and drill-down capabilities. It also automates the production of standard reports.
As a result, the company significantly improved the timely distribution of information across the organization and slashed costs associated with data collection and reporting tasks by 50 percent. The company also improved its relationships with market research agencies by enabling them to focus on value-added services instead of report generation.
The IBM SPSS EFM solution
Regardless of your industry, you can benefit from an EFM solution. Our EFM solution builds on decades of experience in helping organizations gain insight from survey research, statistical analysis, and other forms of advanced data analysis.
Only the IBM SPSS EFM solution delivers the customer insight that enables you to fully address your business challenges. With this solution, your organization can obtain comprehensive customer insight – a 360-degree view of your customers. You can centralize the management of this customer insight. And you can integrate customer insight with your operational systems so that it can be used to drive daily decision making.
The IBM SPSS EFM solution enables your organization to put customer insight at the heart of your business processes. This empowers you to address your most urgent business problems in a productive, profitable and timely manner.
In addition, with this solution, your organization has the potential to become a Predictive Enterprise. A Predictive Enterprise uses data to direct and automate decisions in order to meet goals and achieve results. Instead of simply reacting to business problems as they arise, a Predictive Enterprise proactively anticipates business issues and has the tools to address them.
Conclusion
Organizations rarely suffer from having too little feedback from the people they serve or do business with. However, they often lack an overall system for managing this feedback. As a result, valuable information is isolated in diverse departmental databases or information collection systems. This leads to managers having only a partial view of their customers, or even their own employees, which negatively affects both strategic planning efforts and tactical daily decision making.
With decades of experience in survey research and analytics, we have the expertise to provide an EFM solution that is proven to deliver a high ROI. And, if you take advantage of this solution's ability to interoperate with your existing customer databases and operational systems, you take a major step toward becoming a Predictive Enterprise – an organization that uses data to proactively anticipate business issues and act in the right way, at the right time, to achieve its objectives.
Want more like this?
Want more like this?
Insight delivered to your inbox
Keep up to date with our free email. Hand picked whitepapers and posts from our blog, as well as exclusive videos and webinar invitations keep our Users one step ahead.
By clicking 'SIGN UP', you agree to our Terms of Use and Privacy Policy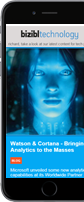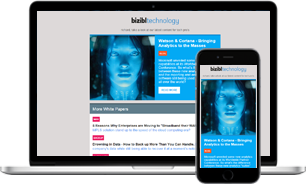 Want more like this?
Stay up to date with our content email