Leveraging Loyalty: How UK Merchants Are Earning Consumer Trust
Virtually every retail business understands that customer loyalty is paramount to continued growth and success. The burning question is: How do retailers turn customers into lifelong advocates?
To find a solution, we surveyed 185 retailers in the UK to better understand customer loyalty tactics, successes and failures on a holistic level. This report details those findings and offers insights and approaches your business can use to develop a more loyal customer base.
Get the download

Below is an excerpt of "Leveraging Loyalty: How UK Merchants Are Earning Consumer Trust". To get your free download, and unlimited access to the whole of bizibl.com, simply log in or join free.
Loyalty Tactics That Work
What loyalty strategies are most valuable to your business? This question is at the core of determining areas of opportunity, and it's the first question we posed in our survey.
Of the 185 surveyed, 46% listed corporate culture as the top driver of customer loyalty. At a close second with 42% was front-line priority.
What Loyalty Strategies Are Most Valuable to Your Business?
46% - Corporate Culture
42% - Front-line Strategy
37% - Marketing Strategy
36% - Marketing Communications
36% - Customer Satisfaction Data
35% - Loyalty Data
As you can clearly see, there isn't one "magic bullet" solution. Customer loyalty is complex and multifaceted, which is reflected in the large variance of valuable strategies.
And it's certainly easy to understand why some of these made the list. For instance, having a solid corporate culture that focuses on transparency and a customerfirst approach to marketing is something that all consumers appreciate. With the amount of information available online, shoppers have more power than ever when making a buying decision.
Consumers want personalised messages that are customised and tailored to their specific needs. They want a company that understands what they're looking for and how they like to receive information. And it's your goal to deliver that as smoothly and effortlessly as possible.
Easier Said Than Done
It's fairly easy to make a list of the strategies that are most effective, but executing on them is a different story. While many of those surveyed agreed that corporate culture is critical for customer loyalty, they also agreed it's hard to achieve.
Two-thirds of those surveyed (66%) listed it as the most difficult strategy to execute – nearly 2x higher than any other response.
What Is the Most Difficult Strategy to Execute?
Corporate Culture - 66%
Front-line Priority - 34%
Executive Sponsorship - 31%
Cross-channel Data
Customer Lifetime Value Data
So why do so many companies struggle with these strategies? To put it simply, they're much easier said than done. Creating a positive company culture doesn't happen overnight. It takes time, resources and a lot of planning. Gathering cross-channel data on customer lifetime value is also an ongoing process. Think about the time spent collecting, analysing and testing that data before you can begin to draw any conclusions from it.
There isn't a shortcut for any of these tactics, and businesses can often lose focus and become distracted by other tasks. It takes a dedicated, continuous effort to achieve incremental results. So once you get going, be prepared to stay the course.
Putting Programmes In Place
With the difficulty surrounding some of these loyalty strategies, we weren't surprised by what we found when we asked what programmes these retailers actually had in place. The inverse relationship between difficulty of execution and the proportion of retailers implementing the strategies was clear right away
Although viewed as the most crucial tactic for success, corporate culture was also rated the most difficult and saw just 37% of respondents with a programme in place. Front-line priority, while also highly valued, saw just 43% of retailers with a current programme.
As we moved further down the list, the percentage of retailers with programmes in place rose dramatically. Marketing strategy (37% most valuable, 21% most difficult) saw more than half of retailers with a programme. Marketing communication (60%) and customer satisfaction data (61%) topped the charts.
The only real anomaly was with loyalty data. Thirty-five per cent said it was most valuable and only 19% said it was most difficult, yet only 32% had a programme in place. There's tremendous opportunity here for retailers to gather and maintain loyalty data to improve customer loyalty efforts, as this is one of the easier ways to derive more value from a loyal base of customers.
Next Steps
While roughly 60% of respondents have programmes in place for marketing communication and strategy, that means 40% do not. If your company is one of them, reevaluate your marketing goals and KPIs to determine how to better focus your efforts on making your customers happy, either through more personalised content, better data attribution, or a solid combination of company culture and marketing strategy.
But remember: No two businesses are exactly alike. Understand what works for yours. Take the time to clearly define where you excel and where you struggle. Determine where you'll see the biggest ROI, and focus your efforts in those areas.
The Art of Earning Loyalty
There is an abundance of strategies you can incorporate to improve customer loyalty – mobile wallets, loyalty programmes, recovery emails, welcome series, product recommendations. The list goes on and on. But while these tactics are a key component for improving conversions and generating revenue, on their own, they fail to win customers over for the long haul. To earn true long-term loyalty, you must be prepared to interact with consumers at every touch point – and do so in meaningful, personalised ways.
According to a survey of over 1,000 UK consumers that appeared in Marketing Week, 86% said loyalty is driven by likability and 83% said trust, not reward schemes or discounts. Rather than instilling trust, such programmes tend to encourage those bargain hunters and discount seekers who seldom become lifelong brand advocates.
Amazon is a prime example.
Way back in 2000, they pioneered one-click shopping to simplify the buying journey and streamline checkout. Since then, they've simplified the process even further. Combined with their consistency in fulfillment, the bevy of user-generated product reviews, and their flexible return policy, it's easy to see how a top-to-bottom, customer-first focus transformed a simple online bookstore into the marketplace juggernaut it is today
Next Steps
Your business might not be Amazon, but that doesn't mean you can't improve the customer experience. As long as you have great data that helps you get to know your customers' likes and dislikes, you can begin to strengthen your customer experience and their loyalty.
Simplify your checkout process. Offer mobile payments. Feature user-generated content on your blog or social media. Encourage product reviews. Give relevant recommendations to repeat shoppers. All of these are ways in which you can improve your buying journey and make your customers happy.
Such quality-of-life improvements can go a long way in earning more trust in your brand. Give your customers the reliable, relevant, personalised experience they crave, and you'll reap the rewards with repeat customers and lifelong brand advocates.
Final Thoughts
The journey towards a more loyal customer base certainly isn't an easy one. In fact, many of your peers in the industry seriously struggle with implementing effective programmes to encourage repeat shoppers.
While it may seem like an uphill battle, there is hope! By using these strategies and taking a holistic view of your business model, you can incrementally grow your brand loyalty and turn those first-time shoppers into lifelong customers.
Want more like this?
Want more like this?
Insight delivered to your inbox
Keep up to date with our free email. Hand picked whitepapers and posts from our blog, as well as exclusive videos and webinar invitations keep our Users one step ahead.
By clicking 'SIGN UP', you agree to our Terms of Use and Privacy Policy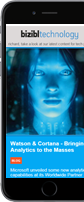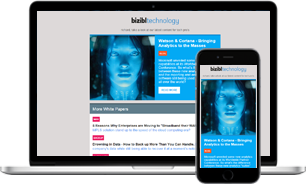 Want more like this?
Stay up to date with our content email