How to Use Smart Data to Deliver a Higher Marketing ROI
Are you curious about data-driven marketing? Do you want to discover how big data could help you deliver a much higher ROI? Marketing has undergone a fundamental shift lately. Gone is the old approach – working off assumptions or gut feeling. Today, marketers turn to the most reliable source of information; customer data. Unfortunately though, so many still struggle with the data-driven approach. Many often ask us where to find relevant data. Others complain about the lack of tools. They don't know how to access, analyse, and compare the information they have. In this paper, you'll learn everything to help you overcome those issues and more.
Get your copy to find out; What is data-driven marketing, how your brand can benefit from big data, the most common challenges marketers like you face with the data, then some examples of data-driven campaigns and finally, a short guide on building a data-driven marketing strategy and the tools to use.
Before you jump in, we want to reassure you of something. The idea of data-driven marketing may seem intimidating at first, but strip out the jargon, and many of its strategies sound familiar.
Get the download

Below is an excerpt of "How to Use Smart Data to Deliver a Higher Marketing ROI". To get your free download, and unlimited access to the whole of bizibl.com, simply log in or join free.
Want more like this?
Want more like this?
Insight delivered to your inbox
Keep up to date with our free email. Hand picked whitepapers and posts from our blog, as well as exclusive videos and webinar invitations keep our Users one step ahead.
By clicking 'SIGN UP', you agree to our Terms of Use and Privacy Policy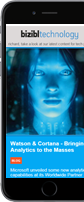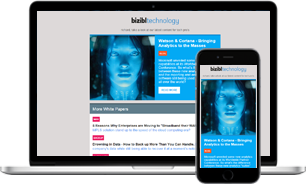 Want more like this?
Stay up to date with our content email