How Data-Driven Marketing is Boosting Business Performance
Publishing has changed dramatically in the last few years and is continuing to evolve at a breath-taking pace with the proliferation of consumer touch points including social media representing the largest shift in recent times. It is therefore necessary for publishers to support a wide range of media channels if they wish to take full advantage of the new opportunities they present. Download this whitepaper on how data-driven marketing can boost your business' performance.
Get the download

Below is an excerpt of "How Data-Driven Marketing is Boosting Business Performance". To get your free download, and unlimited access to the whole of bizibl.com, simply log in or join free.
Publishing has changed dramatically in the last few years, and is continuing to evolve at a breathtaking pace, with the proliferation of consumer touch points including social media representing the largest shift in recent times. It is therefore necessary for publishers to support a wide range of media channels if they wish to take full advantage of the new opportunities they present.
EXECUTIVE SUMMARY
Publishers are recognising that business success is dependent on maximising both old and new revenue streams. To this end, they are focused on creating an optimal strategy around the acquisition, retention and growth of consumers in a complex multi-channel environment.
However, the way that individuals consume media is highly personal. Certain segments of the population may exhibit very different attitudes and behaviours, and may use media very differently. The key will be to personalise the engagement with readers to give them a truly one-to-one experience. Publishers must also facilitate engagement where, when and via whatever media the reader chooses.
The most successful publishers are seeking first to identify and understand the audience prior to engaging with them. This is no mean feat, given the explosion in consumer touch points, and requires that data is optimised to ensure accuracy and provide in-depth profiling information. The privacy landscape also needs to be carefully navigated to maintain consumer trust and compliance.
With 360-degree accurate data, publishers are then in a strong position to target relevant and appropriate communications. These will delight the customer and help to build brand loyalty. It will also transform customers into long-term clients who are more likely to respond favourably to the range of revenuegenerating offers such as events and cross-selling opportunities with third-parties that the publishers can present to them.
RAPIDLY CHANGING PUBLISHING LANDSCAPE
The publishing industry has witnessed seismic change in the last few years, largely driven by innovation in technology and the ways that people consume media:
The shift from 100% printed media to multi-media news distribution over a period of years has had a major impact on publishers' relationships with their readers, as well as the revenue streams that they generate.
17 of the world's top 100 websites are news-related, and Gartner recently asserted that 50% of reading in the world's major economies is now online.
Social media is having a massive impact on the way that people consume (and indeed broadcast) news and information, with news events driving discussion in real-time.
Online data is immediate and comprehensive allowing greater real-time analytical insight.
Economic and ecological factors are also transforming the industry:
Economic turmoil since 2008 has had a major impact, with many people now regarding paid-for publications as a discretionary purchase that they would happily eliminate — especially with highquality publications available for free online.
The fall in revenues from printed paid-for newspapers is exacerbated by the emergence in recent years of free newspapers, where revenues are driven purely by advertising.
Major brands' advertising budgets are still significantly lower than pre-credit crunch levels, significantly reducing advertising revenues for both paid-for and free publications.
Many consumers believe they have a moral obligation to reduce the volume of physical print for ecological reasons and to reduce landfill.
TODAY'S CONSUMER TOUCH POINTS
The explosion in the number of consumer touch points is largely due to the introduction of both new devices and new websites. Key trends include:
Greater numbers of devices available for media consumption, with consumers increasingly opting to read news online and on mobile or tablet apps.
Publishers investing in services that are relevant to their loyal readers, such as launching their own e-commerce platforms and selling products via third parties.
Increased focus on social networking sites — such as Facebook and Twitter — as a primary source of information, particularly for younger people. As a result, many publishers are experiencing a decline in web traffic to their own sites as a significant percentage of their audience diverts to social sites.
Broadcasting of content through social media, presenting a huge opportunity to reach millions of followers directly in real time, especially when major celebrities re-tweet content. However, it also presents a threat since readers can quickly pick up editorial content and interact with it in unpredictable ways that can adversely impact the publisher's brand.
IMPACT ON REVENUE STREAMS
PRINTED MEDIA
Although publishers have been fighting to protect their subscription base, dwindling circulation has been prevalent in printed media for many years already. It is unlikely that this trend will be reversed, although some people will continue to prefer print media. Furthermore, a combination of this lower circulation and a challenging economic climate has translated to lower print advertising revenues.
ONL INE MEDIA
Seven of the world's top 100 websites by visits are news websites (in the United Kingdom, this figure is five out of 100). Of these, many now offer partially or totally paid-for subscription services. Paid-for subscriptions for online access are a new revenue stream for publishers. However, few people are prepared to pay twice, and publishers may lose money if people consume media online instead of buying printed copies, unless it is possible to monetise the digital channel further.
ONLINE ADVERTISING
While advertising revenues from print have been consistently falling, online advertising revenues have grown rapidly in the last few years. This is despite the fact that brands' advertising budgets are still lower than they were prior to the economic problems that started in late 2008.
MOBILE MEDIA
Publishers are recognising that mobile media is the most highly-used marketing channel globally, with more mobile phones now in circulation than televisions or computers. Screen size, quality and functionality mean that it is easier than ever for readers to consume media through mobile devices — from phones through to iPads and tablet devices.
Rapid advances in technology, allowing content to be delivered to the mobile screens of consumers, have enabled publishers to open up significant revenue streams. These range from payments for downloading apps to advertising income.
E-COMMERCE AND ONLINE SERVICES
Increasingly, publishers are leveraging e-commerce to increase revenues, by selling their own content and brand-related product sales. Online services are another area of revenue growth, with examples including business-to-business networks, forums, job sites, dating sites and various community-based groups. Where such services are paid for, they represent a significant revenue stream, and also increase brand loyalty.
ENGAGING AUDIENCES
Publishers are clearly at a crossroads. To deliver on reader expectations as well as achieving revenue goals, successful publishers are urgently investing in audience engagement strategies that will help them respond to these challenges.
These strategies place the audience at the heart of everything the publisher does. This makes it essential that publishers maintain detailed and accurate customer data, and use that data appropriately to target relevant marketing messages and offers to specific customer groups.
To ensure that data is of sufficient quality to enable publishers to target communications accurately, many publishers — or data management companies working on their behalf — first undergo a data optimisation process. Key stages are as follows:
CLEANSE
Data quality is improved by validating and correcting contact details such as postal addresses, emails and telephone numbers. As well as standardising user data, the cleansing phase also has implications for data governance, ensuring that publishers know where and when email addresses were captured; whether permission has been given for sending marketing messages, and how likely it is that addresses are still in use.
RECOGNISE
Key characteristics are recognised (such as age, geographic location and previous purchase history) and customer identifiers are allocated.
ORGANISE
Data is structured to enable in-depth profiling that allows publishers to target communications to specific customer groups, with offers that are tailored to meet the needs of consumers with particular characteristics.
ENHANCE
Additional consumer insight completes the profile of each customer.
AGGREGATE AND SEGMENT
Aggregations and segmentations are performed to enable marketers to understand the customer groups that generate the most revenue and profit, and to target customers effectively.
ENGAGE
At this stage, publishers are ready to leverage a data foundation that allows them to present relevant offers to consumers, encouraging customer engagement.
OPTIMISING THE CUSTOMER JOURNEY
While the continuation of an individual's relationship with the publisher can be influenced by marketing tactics, it is also linked to their level of engagement with the publisher over time, and whether they are able to consume media as they choose. Relevant and appropriate communications from the publisher, informed by detailed data profiling, can significantly influence the extent to which customers become engaged.
Key stages in the customer engagement journey and the types of communications that are relevant at each stage are as follows:
ACQUISITION
Positive initial engagement experiences and welltargeted, relevant offers can prompt occasional readers to subscribe for a set period of time.
GROWTH
During the subscription period, customer loyalty will either grow or decline, based on the quality of the engagements experienced by the customer. Carefully targeted marketing communications can help to nurture this relationship and encourage customers to renew their subscriptions.
RETENTION
There will come a point when the subscription will either be renewed or 'fall off a cliff'. If the subscription is renewed, the reader is likely to go on to form a deep relationship with the publisher. During this phase, publishers may successfully present a range of revenuegenerating offers, such as cross-sell opportunities and selling gift subscriptions to friends and family.
DELIVERING A CONSISTENT EXPERIENCE ACROSS CHANNELS
Broadly, we are witnessing a push from publishers to leverage all of the channels where an individual reader prefers to consume media and to create maximum engagement with them within these media. The aim is to maximise the revenues that can be generated from the myriad of media through which consumers pull information.
And yet, it is essential that each of these channels and additional services is not merely present. They need to be an extension of the publisher's brand (which is not always easy when some of the services are delivered by a third party). An event that has the publisher's name on it needs to be in keeping with what the reader expects of that publisher.
Similarly, if products and services are available to purchase online via a leading publisher, it is essential that they are delivered in an acceptable timeframe that consumers would expect of a leading retailer, and that the associated customer service is impeccably delivered.
THE 'PAYOFFS ' OF AUDIENCE ENGAGEMENT TURNING ENGAGEMENT INTO TRANSACTION
Successful publishers are ensuring that engagement is synonymous with revenue and not just 'engagement for the sake of engagement'. They are therefore naturally looking to turn engagement into transaction as the next step in some or all of the following ways:
INCREASING SUBSCRIPTION NUM BERS
By creating in-depth profiles of existing customers (and particularly how they consume paid-for media as well as other products and services), publishers are optimising their targeting of other readers in the UK population. They do this by targeting 'lookalike' readers who represent the most profitable groups and who are most likely to remain long-term customers.
COMMERCIALISATION OF THE DATA ASSET
Publishers are increasingly leveraging their data assets by enabling business partners to sell complementary products and services. Where these cross-sell efforts result in additional revenues, publishers can command a premium. Therefore, the ability to provide clean, accurate consumer data and prioritise the best prospects by using an analytical approach will enable publishers to maximise this revenue stream while protecting their brand.
ADDRESSABLE ADVERTISING
The rapid growth in online advertising is intrinsically linked to the growth in online media consumption, and this increased volume has created a massive opportunity to tailor online advertising around readers' geographic and/or demographic profiles. This 'addressable advertising' approach is providing consumers with a much more relevant online experience, and it is helping publishers to protect and even grow click-per-minute (CPM) yields from advertisers through more accurate digital display advertising. Indeed, advertisers are reaping the benefits too — while the CPM may be higher, there are significant payoffs from much higher click through and conversion rates.
EXPANDING THE BREADTH OF OFFERS AND SERVICES
As discussed in the previous section, a more accurate view of a consumer's readership profile, media consumption preferences, demographic profile, transactional history and brand advocacy is inevitably enabling publishers to create a highly accurate view of a consumer's likes and dislikes. This in turn is enabling publishers to create a much more focused communication strategy with highly-targeted offers and services (e.g. wine offers, holidays, jobs, dating and professional networks). In this way, readers enter a much more expansive relationship with publishers and increase their spend accordingly.
CONCLUSIONS
Editorial leaders and publishing marketers have seen unprecedented growth in the use of personal technology and the way that consumers interact with their brands. However, frequently they do not realise how much the pendulum has swung from push to pull marketing.
As the media landscape continues to fragment, and in an environment where consumers continue to feel in charge, a clear return on investment is of paramount importance. Publishing and media marketers need to prioritise and continually measure which channels are appropriate to reach specific individuals.
The key to successful growth lies in knowing when and where to connect with each consumer and the foundation for making those decisions lies in 360-degree accurate data. In a way, the success of early adopters to this concept has breathed life into the consumers' ability to control the relationship between a brand and the individual. The more consumers enjoy interacting with the likes of Google, Amazon, Facebook and Twitter and the experience they provide, the greater their expectation will be that they should have similar relationships with other brands they might deal with.
In the context of media and publishing, we are seeing that it is no longer acceptable to use the new digital channels to simply provide the same content as is seen in the printed broadsheet or tabloid. As consumers increasingly tailor their favourite methods of interacting with brands that service their particular interests, we are seeing that high quality and very specific content is key to engaging and retaining consumers.
In recognising and responding to this new era of pull marketing and the urgent need for information that it brings, it is also clear that currently consumers do not appear to want marketers to push information to them through certain channels. For example, it is seen that considerable distaste has been displayed among certain customers and prospects for contact through social media and mobile phones and tablets. Specialist insight in these areas is clearly required to improve consumer perceptions.
The most successful publishers who will emerge the strongest from the current economic climate are therefore those who show they really understand their customer and who are therefore able to create 'customer delight' continually by placing the reader at the heart of the multi-channel environment. They will enable readers to consume media how and when they want, aligning the most appropriate content and offers with the reader's profile and constantly respecting their privacy and channel preferences. Once these conditions are fulfilled, a publisher can consider a reader 'engaged' and on the right path to a long and deep relationship that will inevitably bring the monetary rewards that publishers crave.
Want more like this?
Want more like this?
Insight delivered to your inbox
Keep up to date with our free email. Hand picked whitepapers and posts from our blog, as well as exclusive videos and webinar invitations keep our Users one step ahead.
By clicking 'SIGN UP', you agree to our Terms of Use and Privacy Policy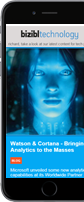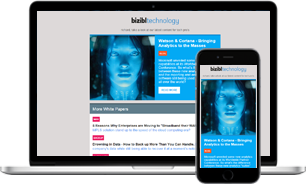 Want more like this?
Stay up to date with our content email