How Brands Are Creating Content Hubs To Build Radically Successful Businesses
Are you creating content to connect with your customers on social channels? Are your customers sharing engaging content about your brand or products? Would you like to learn how social content can boost your sales?
Download this ebook to learn:
How to build a social content hub for your brand
What type of content works best
How brands are boosting their ecommerce sales with a social content hub
Get the download

Below is an excerpt of "How Brands Are Creating Content Hubs To Build Radically Successful Businesses". To get your free download, and unlimited access to the whole of bizibl.com, simply log in or join free.
Why do content marketing?
Modern consumers are turning off and tuning out traditional marketing methods. The rapid uptake in digital technology, from smart phones, smart tvs and tablets, coupled with the ability to stream catch up TV and radio means that consumers are now skipping ads or putting them on mute while they surf the net on another device. Ad blocking has become more popular as digital consumers pay to filter out the noise. The internet is so ubiquitous that we've all become adept at online surfing without noticing banner ads or click through buttons, arguably making them irrelevant. It's no wonder that the marketing world has fallen in love with content.
The Content Marketing Institute released figures from its recent 2015 survey that said 86% of B2B marketers and 77% of B2C marketers are now using content as a marketing strategy. And these marketers are now spending more than a quarter of their budgets on creating content said the same report.
According to Roper Public Affairs, one of America's largest market and con - sumer research companies, 80% of business decision-makers now prefer to get company information in a series of articles versus an advertisement. And 60% of those surveyed said that company content helps them make better product decisions.
Content marketing is…
Content marketing is the art of communicating with your prospects and existing customers without selling to them. It is a non-interruption marketing strategy. Instead of using content to talk about your products or services, content marketing is about delivering information that makes your buyer more informed. The essence of a content strategy is to deliver consistent, ongoing valuable and relevant information to buyers and potential customers in the hope that they will reward you with their business and loyalty.
Content marketing is now being used by some of the largest organizations in the world from a wide spectrum of industries including agriculture, education, fashion, food, manufacturing, media, sport and tech. Some of the world's largest brands form Burberry, Cisco Systems, IBM, Indium, Lego, Microsoft, Nike P&G, Red Bull, Starbucks to Unilever all investing heavily in content. Why? Because it works.
Content marketing is a strategic marketing technique of creating and distributing valuable, relevant, and consistent content to attract and acquire a clearly defined audience – with the objective of driving profitable customer action by changing or enhancing consumer behaviour.
- Joe Pulizzi, founder of the Content Marketing Institute an author of Content Inc
Don't just take our word for it…
We've helped brands like Eurostar, Expedia, Pierre & Vacances, Penguin Books and Virgin Holidays to combine their editorial, curated and social content to make their digital presence distinct. Here we speak to two clients to find out why they chose to use content marketing.
Pierre & Vacances Center Parcs Group
Director of content for the European travel company Pierre & Vacances Center Parcs Group, Frederic Po tells us about his content strategy and the increasing importance of the user experience online. Pierre & Vacances have launched three new content platforms this year, evasionski.com, evasionmer.fr & Inspiratie for Center Parcs Europe.
Pierre & Vacances and Center Parcs are big ecommerce websites and there's not a lot of content on either of them. Moving into content marketing was really an SEO led decision. We needed to publish more content that would be helpful for SEO purposes – in particular using words or themes that are connected to our business but not directly related to our ecommerce site.
Pierre & Vacances runs apartments all over France, Portugal, Spain and Italy. The idea was to create a platform that could promote the destinations where our apartments are located. We already had some great content in print – guides about ski resorts, but we wanted to migrate it to digital so that we could leverage it in the online world. For example, those people looking for restaurants in Cannes ahead of the film festival or the best beaches to surf in France would not land on our ecommerce website because we do not talk about restaurants nor promote beaches – we sell accommodation. So we wanted to publish destination related content that we could link back to our ecommerce site.
For Center Parcs our strategy is slightly different – creating a content platform was a more brand driven decision. Center Parcs Europe is a concept, a destination in itself. People who stay with us don't come to go anywhere else. The reason we are creating content for this brand is because we wanted to share the Center Parcs experience with our customers before they arrive. The content is all about nature and things to do together with your kids outdoors. It's much more about giving our customers 'a bit of Center Parcs at home'.
The University of Helsinki
Flockler has collaborated with The University of Helsinki on several projects. The latest collaboration is the University's Think Wall – a digital space where lecturers, staff and students can share ideas, start discussions and post links from the open web using the hashtag #HelsinkiUni on Twitter or Instagram. Earlier this year Flockler team worked with Helsinki University's communications and community relations officers Riitta-Ilona Hurmerinta and Johanna Mäenpää to create two content platforms, ThinkFest and 375 Humanists, that would collate and collect all the content related to their 375th year anniversary celebrations. Here they talk about why they use content marketing and how it is transforming the way the university communicates and interacts with the public.
The University's communication models are changing because of the role of the University is changing. It's moving from being a solely scientific authority towards taking active part in society. We've created dialogue with different audiences, for example we've offered scientific information to politicians to help them make efficient political decisions, and moved to working together with corporate partners. We knew that we needed a new way of communicating – we wanted to create talking points within our community.
We launched Thinkfest, an urban festival of thought and science, with the aim of engaging the public. We wanted them to experience science in a new way. During the science festival pilot, which ran in September 2014, we encouraged our students, staff, performers and event audiences to use a #thinkfest hashtag to post pictures and other content on social. We were able to use those stories to promote what was going on. For example we got a lot of positive content and feedback on social as a result of our 'science saunas' (the public were invited to take saunas with key thinkers and academics to discuss key issues in the field). We were able to create stories from those posts and will be able to reuse that content when we come to market the event again this year. This enabled us to give our audiences a voice and them the power to give feedback to us. It helped them to create authentic content for us.
For the 375 Humanists project, where each day in 2015 a leading light from within the humanities field is profiled, we wanted a site that was mind-blowing – something that people have not seen in a university context. The Faculty of Arts' current website is old fashioned. And what we wanted was a website that could easily contain text, pictures, videos, web links and content from social media channels. We used traditional channels, such as our website and intranet, alongside social (Facebook and Twitter) to invite people to nominate candidates from past or present or those up and coming with a connection to the Faculty of Arts. During the autumn of 2014 we received over 200 proposals from in and outside of the University. We wanted the new 375 Humanists website to promote Faculty and humanities as a field both nationally and internationally. We wanted to make our academic experts more accessible.
Five reasons why brands are embracing content marketing
82% of consumers feel more positive about a company after reading custom content and 61% of consumers say they feel better about, and are more likely to buy from a company that delivers custom content (source: Demand Metric)
As search engine algorithms evolve, content marketing is increasingly becoming essential to SEO efforts. Content creation ranks as the single most effective SEO technique.
Content marketing costs between 31 and 41% less than paid search, depending on the organization's size (source: Eloqua).
Per dollar spent, content marketing generates more than three times the number of leads than paid search does (source: Eloqua).
Kraft estimates that it generates the equivalent of 1.1 billion ad impressions a year, through its content marketing, giving it a return on investment four times better than through its targeted advertising (source: AdAge).
Never stop asking yourself: "Why will anyone give a s**t about this story?" If the answer is 'because I think it's fascinating', great. Or if it's 'there's a bloody big hole in my marketing calendar', you've missed the point of content marketing.
- Nic McCarthy, London's Seven & The Content Council's director of the year 2014
Content marketing works if it is useful, inspirational, motivational. You need to ask yourself: why are you doing this? Is it going to increase awareness, is it going to increase sales? Pick a content marketing rationale and stick with it.
- Jay Baer, content marketing specialist & founder of Convince & Convert
How to be great at content marketing
There are many ways you can hone your content marketing techniques. Here we suggest five of our favourites.
1. Blogging
Blogging is still big. Recent research from Hubspot said that marketers who blog generate 67% more leads than those that don't, and they are 13X more likely to benefit from positive ROI as a result of blogging. In the same research it said companies that have a blog receive 97% more links back to their main site than those who don't.
Content marketing practitioner and digital media strategist for Chicago's Orbit Media Andy Crestodina said in a recent interview, "Blogging is an enormous investment. But [if you don't do it] someone's going to do it, someone's going to win, someone's going to get that click, that subscriber, that follower and that lead tomorrow. The person who wins is likely to be the person who is the most helpful in making a buying decision. Blogging is a contest to see who can be the best teacher, who can give the most information."
How to be better at blogging
Time: The average blogger spends between one and two hours crafting their blog posts but those that excel, put more time in. Successful blogger Jay Baer from Convince and Convert puts this down to fierce competition: "There is no such thing as a 'successful blog' now. There are only 'successful blog posts'. We are no longer in the albums era, we are in the singles era, where the key is to create the definitive post on a particular topic, enabling it to break out from your historical traffic and sharing norms."
Length: Three quarters of bloggers write posts under 1000 words, many capping them at 900 words. The vast majority of bloggers use visual images with their posts as pictures keep readers engaged. The multiple-image format is gaining popularity as bloggers try to avoid sending readers down into a desert of text. Content marketing expert Ann Handley says: "Listicle and click-bait articles are so 2014. To thrive in an over-saturated content world, you'll need to constantly write or produce (and syndicate) content with depth. Longer posts, more substantive content, that people find useful and inspired."
Frequency: The majority of bloggers post blogs once a week. Only a small fraction publish daily. The Content Marketing Institute's Joe Pulizzi says: "The goal is to create the maximum amount of impact with the least amount of content. The goal is never more content, it's always, how much content do we need for a behaviour change? Depending on the topic or platform, this sometimes means multiple times a day or week, fitting for news platforms."
2. Vlogging
Vlogging, or video-blogging, is the latest craze to hit Google's YouTube with a storm. Young vloggers have clocked up hundreds of thousands, if not millions, of followers as they vlog about their daily lives. They may be young, but they're not to be dismissed. YouTube has allowed them to become internet sensations – with many incorporating a lucrative sideline of product mentions/placements or showing ads before their videos start - alongside their passion for telling the world all about themselves. The business-minded vloggers have carefully carved out a niche for themselves – be it talking about all things beauty and make-up, video games or cooking – and have regular viewers tuning in and hanging on to every word they have to say (& buying the products they mention too).
How you can Vlog too
Narrative: Like with a written blog, before you do anything you need to work out what you want to say, the persona you're going to create (e.g. quirky, funny, serious, factual) and who your audience will be. You should jot down ideas, titles of vlogs, outlines of what you want to talk about so it's not just a ramble or stream of consciousness.
Accessible: The more ordinary, the more intimate you are, the more popular you'll be. The success of the vloggers is down to their accessibility - they vlog in a non-threatening way and aren't afraid to show a warts 'n' all snapshot of their lives. This includes not editing out mistakes from their video monologues, sharing personal information (like thoughts on relationships) and offering their viewers the chance to ask them any questions whilst they're on air or via social media. For many who tune in to watch them these vloggers are like their friends and confidants.
Equipment: Shooting with a smart phone camera will invariably produce poor audio and visual quality once it's uploaded on YouTube. Better to buy a handheld point & shoot video camera but you'll still have lighting and colour issues (things may get brighter or darker depending on where you're shooting). Most vloggers use a DSLR camera that can sit on a tripod – better for face to camera style vlogging. For action shots you'll need a camera with an automatic zoom and supplement the mic with something like a Rode video microphone. If you're going to be really daring and do stunts, extreme sports or activities outside you'll need a GoPro camera (that attaches to helmet). Once you've created the content and got your video footage – you'll need to edit it – such as adding in titles, fades, text options, music etc.
3. Incorporate user generated content
Brands that incorporate UGC as part of their content marketing strategy are benefiting from a boost in traffic to their site, an increase in new visitors (via long-tail search queries) and higher rankings in the search engines (the comments left by the users are indexed and evaluated for keywords/ context and considered to be like any other type of 'content'). Retailers are particularly benefiting from customer reviews - they enhance product's saleability plus the additional information helps to educate and persuade new/ potential customers to make a purchase. Sites that include customer reviews enjoy an increase in site conversion rates, a spike in sales and improved user experiences.
Learn from the best
Fashion: Online American female fashion retailer, ModCloth, dedicated a page on its site called 'Style Gallery' especially to carry Instagram images of its customers wearing their garments. Its aim has been to host an inclusive fashion community where its customers ("real people" of all shapes and sizes) are encouraged to showcase their 'expressive, creative and inspirational personalities' on their site. There are hundreds of images of women having fun with the brand's '50s inspired collection. ModCloth's community ethos goes one step further by encouraging fellow customers to follow others they see and like on the gallery to get every day style inspiration. It's a great piece of digital marketing – it carries fresh and relevant content (which Google will rank) plus it serves a commercial purpose – as each UGC image carries a link to the actual garment on the brand's retail site.
Travel: Finnish travel company Holiday Club Resorts has incorporated UGC, such as Instagram pictures taken by their guests on holiday, alongside their traditional online content. The integration of this style of content taps into the holiday maker's personal network and helps to spread a brand's reach on social media. For Holiday Club Resort it has been a huge success. It has led to better engagement with its customers, an increase in time spent on its site by its users as well as a lower bounce rate. Holiday makers have been encouraged to upload pictures of themselves at any of their resorts with a simple hashtag #holidayclub. The images they've received range from people having fun in the snow, on the ski slopes, taking part in the children's clubs activities to pictures of drinks in the après ski bars. The brand has added a "reserve from here" tag under each so that it's easy for friends, family and those in their social networks to click and book if they want to.
Leisure: The coffee shop giant, Starbucks, successfully ran a UGC design competition for its customers in the US & Canada in 2014. It challenged them to decorate a plain white Starbucks cup with customised art that would eventually become a limited edition reusable plastic cup in its shops. It asked its customers to take a photo of their entry and submit the design through social media using the hashtag #WhiteCupContest. It sparked massive interest with Starbucks receiving almost 4,000 entries within three weeks. The campaign garnered a good deal of social media attention, increased their reach whilst giving the brand brilliant visual content for its Facebook, Instagram and Pinterest page.
4. Publish social-first content
More than two thirds of UK marketers say they are concerned that their content marketing efforts are not effective says the latest research from the Content Marketing Institute, with many citing how to tackle multi-platform publishing as one of their top concerns. With an ever increasing number of social channels available, the traditional method of creating one piece of content and distributing it across all platforms is no longer effective. A better strategy is to create a unique piece of content, tailored to a specific channel, which can be gathered onto your own content hub using Flockler's technology.
Publishing social-first successes
Increased engagement: Finland's national broadcasting company YLE (the BBC equivalent) has seen a massive increase in viewers since it adopted a social-first reporting style. Its new responsively designed news site, YLE Kioski, collates the editorial team's channel specific stories into one hub. This approach means to deliver news on social before publishing on its site. And their results have been fantastic. In June 2015 the news team created a film specifically for its YouTube channel titled, "I'm HIV Positive, do you dare touch me?" It featured Finnish HIV positive suffer Janne Antin standing in a bustling central Helsinki park next to a sign, 'I'm HIV positive. Touch me!'. Barely using the spoken word the film documented the public's reaction to Antin and his response. The piece of content went viral. It attracted almost six million viewers (surpassing Finland's population of 5.4m) and was syndicated on the BBC, BuzzFeed and The Independent. YLE Kioski could have easily done a traditional face to face Q&A broadcast interview with Antin and published it on their news site, but they would have got nowhere near the national and international engagement with that format.
Fresh, relevant content: Initiative, one of London's top media planning and buying agencies, is using social content to populate its website. Designed by Flockler the content hub has simplified the content creation process for the busy, time poor team. Now, instead of their employees having to take time out to write long, wordy blog posts, whenever one of the team members Tweets or posts an image to Instagram using pre-programmed hashtags, these posts are automatically carried on their site. They can create content from their mobiles as well as use their social channels to create fresh, original and relevant pieces for their company homepage. This has empowered employees and increased engagement within their team. Now, because of the simple and easy way to create effective and original content, its staff are no longer frightened of the blank blog page and most of the content created is shared to employees' personal networks.
Empowering brand ambassadors: Travelodge, the UK's budget hotel group, has also experimented with the social-first publishing method. Last year it launched a user generated campaign with the hashtag #getupandgo. The campaign was aimed at increasing engagement with its customers. Flockler created a digital guestbook which enabled the marketing team to aggregate tweets, photos, videos and reviews created by its customers all in one place.The social content formed the backbone of the blog, keeping it fresh and relevant.
Select social channels relevant to your audience. Understand your audience and how different audience segments consume content on various social channels. Select the social channels that are relevant to your audience and where you can add value.
Create unique and tailored content to each channel. Understand what type of content works and how to create optimised content for each social channel. Stop broadcasting the same piece of content across all the social channels as some formats do not work on certain channels.
Build a responsively designed website to support different content formats. The Flockler platform can automatically pull in content from many channels into one central content hub by using pre-programmed rules and hashtags. Users can also do this manually by clicking on images, searching for keywords and then drag & drop content into the site.
Create original editorial and curate the content from your audience. Gather the social content you have created on your content hub. Plus curate the best social content from your employees, industry experts and your customers.
Use social management & listening tools to engage with your audience. Spend more time on engaging with customers and converting leads to sales.
Measure, iterate and repeat
5. Let everyone create content
Everyone in your organisation should be creating content. Why? Because content forms the backbone of the entire user experience says Kristina Halvorson (CEO from Brain Traffic). Therefore the content shouldn't just have one voice, it should have many. Great online content should mimic the way we interact face to face. Take a successful café as an example – what makes it a success? The great coffee they serve? The menu of delicious treats? The environment, its décor or the comfy chairs? Yes, it's all of the aforementioned. But it's more than that, it's the staff - the ones doing the serving, the talking, laughing that really set it apart. They're the ones creating the vibe, atmosphere and who have the rapport with their customers. It's not the owners, it's not the accountants or the people behind the scenes. The reputation and success of the business is down to its public facing staff and how they treat their customers. The customers love coming back because they're made to feel welcome, special. They have their views heard and they like having someone to chat to, have a laugh with. They're given a place that meets more than their need to quench their thirst or satiate their hunger. The point is, the staff are given the freedom within boundaries, to be themselves. This makes them natural, approachable and ultimately more customer friendly.
Play to each person's strengths. Non-writers won't become writers overnight, but they might give a great interview. Others might be more visual than verbal. Others might be better for working the social media channels instead of creating content.
- Doug Kessler @dougkessler
Brands that let staff do the talking
Contact with customers on social should be real, genuine and suit the audience's style. The UK's supermarket chain, Sainsbury's, does this well on its Twitter feed. When one customer, back in 2012, tweeted: "Dear Sainsbury's. The chicken in my sandwich tastes like it was beaten to death by Hulk Hogan. Was it?" Its customer service representative replied: "Really sorry it wasn't up to scratch. We will replace Mr Hogan with Ultimate Warrior on our production line immediately." This witty retort showed the human face behind the brand and nipped the complaint in the bud.
The British health food brand, Innocent, is a great example of how content can be used to build relationships with customers. Every product's packaging reaches out to its customers – whether it's the playful suggestions of what to do when your food is being heated up in the microwave, the nugget of information they give about the fruit they've selected to put in one of their drinks or the open invitation to chat with them at Fruit Towers (its London headquarters) or call them on the Banana phones. The content and communication is all about showing the fun personalities of the people behind the brand.
Therefore content should not just be crafted in the marketing department. Yes, marketers should control the output and keep an eye on the objectives, but this team should not dominate the creation of it. Everybody in the organisation should be encouraged to contribute from sales person to developer. Shared content creation brings with it fresh eyes and different perspectives – along with differing expertise. This makes the content more varied, objective and covers all angles.
8 reasons why you should let your colleagues create & share content
Shares the burden of content creation
Opens up a different perspective
Taps into people's creative side
Reveals talented writers, communicators that would otherwise be undiscovered
Makes the content genuine
Gives everyone a stake in what you're doing
Uncovers new methods of creating content
Engenders a culture of brand ambassadors
Six practical tools to help you create great content
Coming up with great content ideas day after day can be hard. So we've selected six tools that will make your life a lot easier
Buzzsumo: The free search and track tool helps you discover the most shared content across all social networks. Discover content relating to your keywords, or find new content from authors and competitors to inspire your next piece.
Getty Images: The world's largest and most prestigious image library, Getty Images, this year opened its doors to its online catalogue of 35 million+ images for bloggers and social media users to use for free (commercial users of Getty's library - including newspapers, television channels and advertisers - will continue to be charged). Its collection boasts an impressive selection of photos ranging from celebrities to iconic images of news and sporting events. Its new embedding tool will allow you to select an image that's "framed" with a code that links back to Getty's website. Its code, which can be cut and pasted onto any website, is similar to the tool YouTube provides for sharing its videos. Images cannot be resized and they will all incorporate a Getty Images logo, as well as a credit for the photographer.
Google Trends: This is a free resource that lists all the most relevant topics to your area of business that are trending on the net right now. All you have to do is select your country and topic/s and it will bring up a list of links to stories and videos. It shows you what is trending in your chosen field and gauges what's most popular. You can subscribe to receive email alerts for the topics you are interested in.
Piktochart: This is a tool that helps you make your own infographics. You can pick a theme from over 100 choices. Select from images in the library or upload your own. Bring your company data to life with a variety of visualisation options. Link, embed, email or share it on social media. It's free to use but its pro plan starts at $29 per month.
Quora: This is a free question and answer site about anything and everything. To get started all you have to do is sign up and register your interests i.e. what topics you'd like to find out about and the site pulls up relevant questions from people in the same field. You can add your own personal question and wait for the community at large to respond. Great for crowd sourcing ideas.
Scripted: If you're running out of ideas or have no time to create content yourself you can outsource your work to a freelance community like Scripted. It hosts a network of freelance content creators. All you have to do is register and post guidelines to the piece you'd like to be written and the writers get in touch with you. You select who you'd like to do the work and they agree to turn it round within five business days. Price plans start from $99 a month.
Who's creating great content?
Content marketing really works. Those prepared to invest in content and play the long game are hugely rewarded. Don't just take our word for it, read how these eight brands on different budgets and scales are using content to raise brand awareness, engage with their customers and ultimately drive more sales.
Big brands, big budgets
Kraft Foods was an early pioneer in the online and content publishing space. Its Food & Family print magazine was launched in 2001 and online recipe directory Kraftrecipes.com came even earlier in 1992. Both have a massive fan base in the US. Not only does Kraft charge for its print magazine, it has 3.5 million people that are prepared to pay for (via subscription) to access to their online recipes website too. They've had a YouTube channel since 2005 and now expanded their content to mobile, social and apps too. They create original content as well as curate the best of the web but they also rely heavily on user generated content from their community. Only a third of the recipes they publish are created by Kraft Kitchen Experts, the rest comes from paying members. Director of content strategy, Julie Fleischer, says that its ROI on content marketing is among the highest of all Kraft's marketing efforts. They use their own audience data to drive value for their business - from getting better research and feedback on products, tailoring ads through accurate segmentation to garnering greater insight about their customers' preferences.
The UK's second largest supermarket chain has been using content to drive awareness and increase in-store purchases for the last 20 years. Its magazine, Sainsbury's Magazine, has become Britain's best selling news stand food title on the market, rivalling others created by traditional publishers. Sainsbury's also launched a new food website called Homemade By You in partnership with the Huffington Post, propelling it into a multi-platform food brand. But it uses very bottom line measures to analyse its content marketing ROI. It monitors copy sales and ad revenues but also tracks sales uplifts of products that are featured in the magazine. They measure soft targets like brand awareness and brand reputation too. The number of top chefs wanting to feature in the magazine or give an online interview is testament to how highly regarded this piece of content marketing is
The four star international hotel group have embedded content marketing into their overall group strategy. This year they launched a digital magazine the Marriott Traveler. They're investing in it as a real initiative; it's not some side experiment, as it's embedded into their main website. The magazine gives you in depth stories about different places, people and cultures from around the world. Yes they want you to book hotels in these countries but they are also aiming to teach potential customers about the world. It's a great alternative to the traditional travel magazine. They're also one of the first brands to experiment with virtual reality. They've married up with graphics studio Framestore to create a virtual travel experience within a Teleporter. They are experimenting with bringing people to new places – which is what they care about.
The Content-Loop.com, from Cap Gemini, is a good example of how a B2B company is using thought leadership content to bring people closer to, and to engage with, their brand. They use licensed content from companies like Fast Company, New York Times and The Financial Times – publications they know C-Level executives are reading - and republish these on their branded content hub site. They use LinkedIn's sponsored updates to target relevant executives. When those executives click on the articles, they land on a Cap Gemini branded content hub. Once they're there, the executives are invited to connect with consultants and practice leaders from Cap Gemini. It's really a soft conversion. But it's an amazing customer experience
Brands on a budget
Some of the best examples of content and social media marketing come from brands that have created content on a shoestring. It's easier for the big named brands with the budgets to create innovative content. But it's much harder for smaller, niche, unknown or unsexy brands to do it. So when you find a great piece of content, done on the cheap, it's worth celebrating. Here we applaud these four brands for their efforts.
Epilepsy Research UK
The charity and non-profit organisation is a good example of how to use Facebook effectively on a limited budget. It strikes a balance between posting original, unique content on its page, such as downloadable leaflets about the condition written by endorsed experts, mixed in with curated content from around the web. It shares articles from the likes of buzzfeed.com to complementary campaigns such as the one being spearheaded by MP Norman Lamb – which costs nothing for the organisation to do. They've capitalised on their highly engaged 8,000+ followers – collaborating with them in physical fundraising events– such as 'donate a toy' campaign as well as promoting local events that they are hosting, like Christmas fairs etc – which are examples of user-generated content. Plus it regularly engages its community by thanking them for the money they've raised on its behalf. What's particularly good about this charity's content is that it costs very little to do, it stays focused on its core purpose of providing valuable, informative and helpful information that its audience is after.
Creating sexy content for a weed killing product is tough. What the marketers behind this brand have done successfully is side-step the product itself and focused on creating a lovely piece of content all about gardening, in the guise of a women's forum on Facebook, called Gardening Goddesses. On this page they post a mixture of curated content such as mini YouTube clips on planting tips, articles from other gardening blogs plus their own original material such as strong images of flowers and engaging questions about gardening with a smattering of recommended products to buy here and there (but not enough to put you off). This is definitely a low cost and pretty low maintenance content strategy. With almost 9,000 followers this is a good effort for a brand that doesn't have a presence on this social media channel at all.
This brand successfully collaborated with the big-named shops earlier this year by creating an engaging, but low cost competition called The X-ray collection. The content was aimed at regular fliers from this airport as it challenged people to guess the products photographed within a bag in an airport scanner. It released one x-ray style photo a week for eight weeks on its Facebook page and entrants could respond with their guesses on either Twitter, using the hashtag #XrayCollection, or Facebook. The competition was aimed at engaging its customers as well as showcasing what was on offer to buy whilst passengers were waiting for their flights. All correct entries submitted were entered into a prize draw for the chance of winning a £150 Gatwick shopping voucher – with one lucky winner at the end of the eight weeks walking away with a £900 Aspinal handbag. This was a low-cost, easy to manage social media campaign that added some spark to an otherwise rather dull Facebook page.
Basecamp is a web-based project management tool and they create all kinds of useful content for their customers. They have a blog called Signal V Noise where they give lots of small businesses information about all kinds of business issues. It's really useful for their audience. They also publish a monthly online magazine called The Distance. They are a good example of how a smaller business – that's been around for more than 15 years – who is bootstrapped and never taken outside funding – is using content marketing effectively to grow its business. They've hired a single journalist to create the content and to tell the bigger story
Best social content from 2015
Successful content marketing campaigns have come from brands that have been repositioning content created by their fans, followers and customers on social. What started off as an experimental marketing tactic, with many top brands creating separate micro-sites with a unique URLs, has now become a mainstream practice. Many, like IKEA from autumn, have ditched their second sites and incorporated social content straight into their main ecommerce sites. Here are some of our favourite examples of social content from 2015
The Australian online fashion retailer is no stranger to using user generated content in its ecommerce site. It actively encourages its customers to post images of them wearing the garments that it sells. Images can be shared on Instagram, on their Facebook pages or on Twitter, with an associated hashtag such as #bmegyptvsgoddessioss for the Egypt VS Goddess Inside Out Skater Skirt. It then curates and carries all this social content on its main site. It uses UGC images from its fans underneath all of its product pages. This functionality helps customers get a sense of which items are most popular, as well as see how they look and can be styled/worn by a real person and not a model.
Henri Alen
The Finnish chef has an almost cult-like status in his home country amassing almost 50,000 followers on Twitter. This is one of the largest number of followers any single person has in Finland – making him the nation's favourite celebrity chef. He likes to keep it real on social channels sharing video clips of the life in his restaurant's kitchen and behind the scenes shots of him and his staff creating great food. Such is his popularity and influence that when he tweeted a new recipe earlier this year that recommended a certain brand of tinned tomatoes – supermarkets and shops across the country sold out within days of the product mention.
On the back of London's AW15 Fashion Week campaign in February, British high street fashion retailer TopShop launched a joined up online/offline media campaign to engage with its audience. Wanting to capitalise on the Fashion Week discussions being had on Twitter, it hired eight outdoor billboard advertising screens in London and broadcasted the latest trends it had gleaned from industry influencers on that social channel. As a trend emerged Topshop created hashtags such as #colourblocking, #pleats or #utility and asked its customers to tweet them using one of the hashtags. In return users were given a curated shopping list from its collection inspired by the trend.
In April Reebok launched an exclusive Instagram game which allowed followers to virtually run through San Francisco for a chance to win a pair of Reebok ZPump Fusion trainers. 'Hunt for the Pump' took Instagram users on a virtual tour through major landmarks. Within each picture there was a hidden pump ball. Once users found it, they had to like it and it would take them on to the next landmark. A spokesperson for Reebok said that they wanted to have some fun and reward the running community. The social campaign was a good way of raising the profile of the brand and promoting its running shoes.
High end fashion retailer Net-A-Porter has launched its own invite-only social shopping network back in the summer. The Net Set has set its sights on becoming the next big 'social network' in the fashion world promising to connect its users with their friends, brands, designers and style icons. The new app enables shoppers to buy any items of clothing or accessories they like within the content they see, instantly. It also allows customers to upload images of them wearing their favourite outfits which the app will then find shoes and accessories to match that. It will also recognise the user's style and suggest a range of similar outfits that they may like too. Users are encouraged to 'love' products, 'admire' friends as well as share their snaps from Instagram here too.
Five ways to grow and gain new customers
What if we could help our clients for real? It's easy to say, but much harder to do. I would like to share a true story about an innovative and growth-motivated company, which really helps its clients, and shows what other companies can learn from them.
Our client Receptum is a Finnish IT-company, which offers products and services for health sector clients and specialised retail stores, as well as outstanding client services. It has a turnover of around 10 million euros and employs about 50 people. It has clients in Finland and Sweden, and is currently expanding to Norway.
In 2016 Receptum continues to grow and prosper. In 2014, despite being in the middle of a recession, Receptum reached the best economic results and turnout in the company's history. In Spring 2015, more people were ordering its services than at the same time the previous year.
Its monthly newsletter to pharmacists, one of the company's main target audiences, is widely read. Almost half of those who receive the email read it, and on average, one third go on to view more content on Receptum's main site.
Planned quality content, that's created and aimed for a target audience, works well because it helps clients in their daily lives. It increases sales and as well as helps to boosts contacts in the industry.
So how did Receptum use content to reshape its business? Simple. It shifted from an old inward looking model to a more client-orientated approach. Here is how you can do it too.
1. Your clients' customers always come first
The client's customers always come first! Before any strategies, plans or campaigns can be made, you must dive into the minds of their customers and observe their buying process. In Receptum's case, we divided the clients into seven different classes and created buyer profiles for all the relevant target audiences, based on how pharmacists behave, think and make their buying decisions.
There are less than a thousand pharmacists in Finland, so it was worth dividing them into seven different classes according to their B2B buying behaviour, so we could target them more accurately.
2. You need to understand the buying process
Combining the understanding of your client's business fundamentals together with the buying process and behaviour of their customers is extremely important in B2B marketing
A modern customer searches for information independently and invisibly from you, the marketers. When you finally meet your clients' customers for the first time, they have already compared, selected and become aware of the different alternatives. If you do not offer them information and visions in the beginning of the buying process, you have already lost the competition of gaining those clients.
How many of you really know how your and your competitors' potential clients behave in the beginning of the process? Are you offering them relevant content in an easily understandable format early enough? And how do you help existing clients? What do you recommend for them? These are very important questions, to which every single company should have an answer.
3. Put the right content in the different stages of the buying process
Based on client understanding and knowledge about the buying process we created a goal-orientated content strategy for Receptum. We created buyer profiles and crafted valuable content designed to target the audience in the different stages of the buying process.
We created a realistic long-term content strategy for Receptum, suitable for its resources, which we started to implement and test straight away without further investments. We quickly created a clear version for their blog and newsletters, and began to distribute content systematically, as set in the plan. We believe that organisations learn best by doing.
Prioritising content is essential. It is not worth producing content for everywhere, but only for places which are important for reaching the goals of business activities and making the buying process effective. This is not easy, but with continuous measurements and constantly improving, a company learns to prioritise step by step and gets better and better.
4. Use all relevant channels
Although we are in the middle of digitalisation, the use of all channels is relevant for gaining growth. We need helpful and informative client stories in blogs, newsletters as well as in print and leaflets, as each channel meets the needs of a diverse range of clients.
Digital channels, print, events, conferences, training, client visits, helpdesks and maintenance checks are all channels of communication and should all be refined to help and serve the client as needed. The behaviour of your client should signify the most suitable channels to use, and therefore you need to prioritise creating content for those.
Once you've done this, the clients want to tell their own stories and praise individual employees for example, like this: "A huge thank you for Juho Faari at Receptum helpdesk. From him you can always get quick and clear answers for your questions." Would your clients like to recommend an individual employee in a public reference?
5. The marathon of constant improvements
The rest of success is only about continuous doing and measuring, constantly leading and always improving. Helping your clients is about a marathon, not a campaign. By learning step by step how to communicate better, you are creating an advantage over your competitors that is hard to beat. Success is not rocket science. In the long-term, it is systematically wellplanned content management, which is always based on your clients' needs and on your willingness to help them succeed better.
Aim for a diamond
Listicles are so 2014, they say. People want to read long and in-depth articles, they add. Yes and no. Listicles are not passé, nor are long online articles. Bad articles are. The more content we face, the more important the quality of the content becomes. People simply have no time to concentrate on each piece of information. In regards to content marketing, this means that only the best content stands out. People yearn for meaningful content, the sort that makes them think and feel something real.
List is just a format
A list is just one format amongst others. Storytelling can be applied to lists like to any other format of content. Lists do not have to be short or shallow, they can be meaningful, emotional and deep. Tension, movement, challenges and dramatic final scenes – such as a prince fighting a dragon or Peter Pan having a last battle on the plank with Captain Hook, those can be implemented in lists. You only have to know how to tell a story.
At the simplest level, a good story is born when a character wants something but faith comes between. My way of depicting the plot of a piece of content is to draw a stick figure facing a mountain. On the top of the mountain shines a diamond. A story is born as the stick figure starts its journey up the mountain and faces challenges on the way. In addition to a stick figure, a mountain, a diamond and some obstacles, a good story teller needs to know, for example, where the mountains is, what the stick figure thinks – or speaks or sings – while climbing the mountain, how the stick figure moves and what can be found in the backpack.
How to tell a story
In an ideal situation the topic of your content has all the elements of a good story. You only have to decide the format that meets the goals of the article and the needs of the client. After picking the format, you simply tell the story within the frames of the format – whether it is a video, a feature article or a listicle.
Once in a while the content designer faces a situation, in which they do not have all the elements, perhaps not even a proper main character or the all important conflict. In these cases, there is no movement in the story, which follows that there is no readers or audience, no matter how short the story is. Movement, which is the soul of the story, can luckily also be created. It does, however, require the craftsmanship of writing.
I envisage myself as a movie director when I am writing a story. I cut from a panorama to a close-up, from bird's view to ground and from vast to microscopic. I shift from long sentences to short ones and from general to private. I build the narration on contrast and create a feeling of climbing that mountain. Usually, it also works with those darn lists.
Case study: In-depth emotional career stories
We have several successful examples of listicles that have benefited from storytelling and the craftsmanship of writing here at Vapa Media. Moreover, we have some excellent instances of long articles that have been said to have made a comeback. The most recent example is a campaign that Vapa Media created for Arcusys. The idea of the campaign was to support the recruitment process for Arcusys. We created classic human interest articles and portraits of the Arcusys employees, implementing aspects of storytelling and feature journalism in them.
The results were outstanding. The stories were viewed thousands of times through Arcusys's Facebook page in just a couple of days. The number of new followers increased by more than 14%. The traffic from Arcusys's social media sites to the company website increased by 4%. People left comments, shared their feelings and told how they had started to dream of a job at Arcusys and life in Joensuu or Oulu in Northern Finland.
The same results would not have been reached with listicles. Or perhaps they would. In the end, it all comes down to the level of storytelling, and how skillful one is at it. A good storyteller gets the stick figure to the top of that mountain, no matter how short or long the article, or list, is. A good storyteller knows how to work for that diamond.
How to maximize your content's life cycle and boost its ROI too
Content can be made profitable by enriching it, caring about its long tail and by automating it as a part of ongoing content supply chain. Here, Jarno Malaprade, development director at Tietotalo and Liki, shares seven ways how you can maximize your content's life cycle and boost its ROI too.
1. Create evergreen content to fuel its life cycle
Have you ever thought about why we continue to publish new editions of Plato's Republic and numerous other works of Ancient Greek philosophers from the same period? It's because the content of these philosophers' work is still alive for three main reasons:
Their content is timeless. It contains truisms that remain relevant today. Their intellectual reasoning was not only revered by early scholars but continues to be upheld by leading academics today.
Their content touches people and still generates a myriad of commentaries, which raises the importance of the original source. Online comments can work in a similar way today, they can generate back-links to your content, which elevates its position in the search engine result pages (SERPs) and makes it more visible.
Their content was, and still is, a solid and fundamental source which made them become the "cornerstones of the industry", or in the words of today's world, the 'thought leaders' of their industry.
2. Tailor your content to attract long tail traffic
Maximizing content's life cycle includes something search engine optimizers call "long tail" – targeting your content to specific, niche search phrases that offer a low competition and high searcher intent. This is where the magic happens. This type of "long tail" traffic, which accounts for 70% of all searches, can produce a significant portion of all the sales you make, and can easily be the most valuable type of traffic for your business.
As marketers we should be looking to create content that attracts long tail traffic by incorporating strategically selected phrases within the text, which necessarily will not be the most obvious or popular searches, to keep continually collecting traffic long after publishing.
3. Make your content visible
Generating continuous traffic with your older content is only possible by taking care of its reachability. This means continually checking to ensure the URLs are not broken, especially if your site has been updated. Breaking your ULRs will not only make your content sections unavailable, but will also damage the whole visibility of your domain in the search engine results, as well as ruining your customer experience.
The URLs of your site should not break and suddenly produce 404s, for example due a site renewal process.
If you have to change your site structure (and URLs) for some reason, make sure your old addresses redirect visitors to the new URL structure smoothly. Search engines will not transfer all the visibility value to the new URL structure, so you will always lose traffic in this case.
4. Encourage conversation and cross-linking
An active conversation can add more weight to your content, compared to a similar piece your competitor has carried with no commentary. Customers are more likely to believe peer readers than a faceless service provider. In addition, people have a tendency to share helpful advice, which adds value to your original content. A good conversation conducted under your content can extend the length of its life.
Another way to keep your older content alive is to cross-link to similar and related content. This allows you to connect and link your latest posts with your older, but still accurate, relevant and existing articles. This will extend the time your visitor spends with your content, and will increase the time you have to convince them to buy or fulfill one of your call-to-actions (CTA), such as signing up to your newsletter.
5. Drip feed your content
Automation has never been so easy. Almost every email marketing solution supports automation to some extent. You can extend your content's life cycle by using a light personalization function that allows you to build and execute so called 'drip campaigns'. This is done by including interest based marketing branches to your email campaign. These branches will be triggered by your readers' interests i.e. whenever they click on a link within your newsletter.
For example, say that you have a weekly newsletter, and you want to target certain groups and build content segmentation accordingly. At first glance, this looks like you will generate a lot of work, but it doesn't need to be so. Take a look at your existing content and tailor your drip campaigns around those topics. Wrap up related articles, videos, podcasts etc. and form a theme based newsletter, with a hint of new content. Schedule, for example, a five-week long campaign based on that material. Take care to add in unique content as a topping, and locate the right call-to-action points (CTA) for each newsletter or replace CTAs in the content with the new ones, if necessary. And voilà!
6. Make it social & get mobile
Mobile is no longer simply a device or a channel – it is actually where people are when they engage with you and their friends. People naturally share experiences, feelings and knowledge about your products or services to each other. Nowadays, it happens within social channels on the mobile devices. Take advantage of your customers' natural behaviour, things they would be doing anyway: Engage with it, enforce it, make it visible and reward those who are active
Our client, Holiday Club Resorts Ltd, is an example of how this can be done in practice. It has tens of holiday resort and spas all over Finland and other parts of Europe. They noticed that their customers were sharing loads of content while on vacation in their destinations, and they wanted to capture this content and make it visible. We all take pictures of the best moments of our vacation and love to share it. They thought, why not collect them and add them to the destination product cards?
We embedded Flockler's technology into Holiday Club Resorts' main website to create a social "holiday feelings" hub, where we were able to collect all the Instagram and Twitter updates their customers were already posting on social. Their customers were incentivized to engage with Holiday Club Resorts such as by inviting them to "send a photo of your pet on vacation" or to take part in other similar photo challenges. All the content that was created was then tagged based on the destination, and the best content was delivered to the destination pages of the booking engine running on Episerver CMS.
Integrating customers' social endorsements saw a significant increase in Holiday Club Resorts' ecommerce sales. All the product cards that included the integrated social feeds got increased page value of up to 33% (page value = received sales from the page divided by all visits of the page).
7. Test, fail & remodel
There are two fundamental variables in building successful content marketing campaigns: 1) excellent strategy and 2) right tactics. Any strategy is implemented into action with tactics. The most common tactics are digital newsletters, email marketing, influencer content, white papers, blogs, podcasts, video series, social content, case studies, eBooks, micro sites, landing pages, infographics and webinars. Your tactics and delivery methods are the first things to modify and change if you figure out that they don't actually affect your business goals in a tangible way. Tactics are like multivariate testing of your content strategy. You need to be ready to question your strategy if only few or no tactics show impact. Test based thinking takes your team to the path of designing long lasting and well-functioning content.
The content marketing process is easily scattered as it commonly involves a wide range of tasks assigned to in-house and external specialists like copywriters, video and audio producers, IT and graphical designers. It is essential that the specialists form a well-functioning planning group, with a mandate to finalize the structure and ways to measure the campaign. This multi-talented group should share the same analytics and mindset of the process and goals of the business and should be ready to value 'fast failing'.
Failing fast is like a lifeboat to your business and it can only be done by actively measuring the key performance indicators (KPIs) of your campaign. It's about being brave enough to quickly change the course of a campaign whenever the KPIs are not returning investment adequately. With that in mind failing fast and remodeling your message should be data driven. It is also obvious that some sales funnels take more time, because there are more considerations or multifaceted decision-making and budgeting involved. Notwithstanding, you should develop a measurement based agile mentality of working. It's about analytics and continuous reporting as well as adopting a failing fast frame of mind. No one should be frightened or anxious of quick changes, re-designs or re-implementation.
Focusing on content strategy pays off
For several years, I have been helping companies to develop their marketing actions in social media, but only now it seems that companies are starting to understand, that without quality content, there is no effective marketing in social media.
Social media channels are, in essence, channels through which we can reach the target audience. We need to connect and discuss with our target groups on Facebook, Instagram and Twitter in order to make the use of these channels worthwhile. Nevertheless, we can not connect and discuss, if we have not defined the topics we want to focus on and be masters of.
Under these circumstances it is obvious that a strategy is needed - a high level plan to achieve our goals. A good content strategy defines, among other things, what we want to say and to whom, which targets we set for our content, how we produce that content, in which channels we distribute it and how this all is measured.
The changed landscape in marketing communications, where content creation is no longer solely in the hands of communication pros, brings new aspects to the content strategy. Clear and well communicated roles are important: there is still need for that thoroughly planned content that is produced by the marketing comms department, but the amount of content produced by employees around the organisation is on the rise and needed too. This kind of content can not be strictly guided, yet it can be edited and/ or facilitated by the marketing department, or whoever is responsible for the content strategy.
Everyone who is participating in the content creation needs to understand their role in achieving the goals of the content marketing strategy. Without this understanding, it is very challenging to motivate and engage employees to create content for marketing purposes and to act as ambassadors.
The most common challenges for content marketers are lack of resources and lack of strategic approach to content creation. Additionally, it can be difficult to maintain the content creation and production process unless the process is clear and the goals are defined. This often leads to a broken cus - tomer experience and the full potential of inbound marketing is not achieved. It is essential to create a strategy for content marketing and for social media channels. Furthermore, we have seen that investing in engaging the key personnel in the content marketing process truly pays off.
Want more like this?
Want more like this?
Insight delivered to your inbox
Keep up to date with our free email. Hand picked whitepapers and posts from our blog, as well as exclusive videos and webinar invitations keep our Users one step ahead.
By clicking 'SIGN UP', you agree to our Terms of Use and Privacy Policy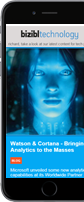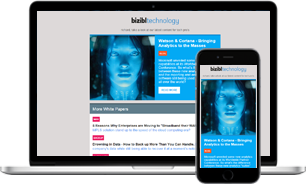 Want more like this?
Stay up to date with our content email