Getting and Keeping Customers through Digital Marketing
This guide describes how marketers can use digital marketing to improve their customer acquisition and retention efforts via paid search, email, and social media. It outlines online strategies to drive customer loyalty as well as looks at the steps that Simply Business is employing to take their search marketing to the next level through advanced reporting and keyword analysis using the online analytics tools included in the Adobe® Online Marketing Suite, powered by Omniture®
Get the download

Below is an excerpt of "Getting and Keeping Customers through Digital Marketing". To get your free download, and unlimited access to the whole of bizibl.com, simply log in or join free.
In the current business environment, marketers are struggling to meet their ROI mandates. They're also under great pressure to show that marketing spend has a discernible and measurable impact on sales and revenue. As many marketers are shifting their investments from traditional channels to digital ones, focusing on search, display ads, and social networking, the next step is to measure how effective each strategy is to optimize your efforts.
This guide describes how marketers can use digital marketing to improve their customer acquisition and retention efforts via paid search, email, and social media. It outlines online strategies to drive customer loyalty as well as looks at the steps that Simply Business is employing to take their search marketing to the next level through advanced reporting and keyword analysis using the online analytics tools included in the Adobe® Online Marketing Suite, powered by Omniture®.
Current environment
Studies show that one of the most desired attributes of a chief marketing officer is the ability to impact bottomline results, while an overwhelming majority of marketers say that the most important metric for achieving growth is return on marketing investment. However, 80% of marketing executives admit that they are still using subjective measurements rather than qualitative results to allocate their marketing budgets, so marketers have a long way to go in demonstrating ROI.
Many marketers believe that the most important way to improve campaign effectiveness is to shift investments from traditional channels to digital channels, and the second most important is to shift ad spend from awareness and brand building to promotional marketing. Most marketers say that they plan to increase their budgets for interactive marketing by pulling funds out of traditional media. In fact, U.S. companies moved a total of $60 billion from traditional media into website development just last year, according to a 2009 survey conducted by the Association of National Advertisers (ANA) and Marketing Management Analytics (MMA). As we can see, this represents a major shift from traditional marketing to digital marketing in an effort to increase marketing effectiveness.
Acquisition strategies
The Internet plays a key role at every stage of the consumer buying cycle. By far, new customer acquisition is the top priority among B2B marketers in the United States, followed not too closely by customer retention and brand awareness.
Companies are using three important channels to acquire customers online.
Search
Search is popular for many reasons. It has a high ROI, and it's as beneficial for consumers as it is for companies. The most profitable methods of search are search engine optimization, email, and pay-per-click ads. These are also the most successful tactics for driving conversions. Among all sources of website traffic, organic search listings are the most effective. And yet, 12% of marketers tell us that they don't know the source of their website traffic.This means that many marketers are losing out on valuable information.
Rather than being perceived as intrusive, search ads are actually a useful tool that helps customers find what they are looking for. Because search results match customer queries, marketers would be well advised to use more search methods in their advertising. Used effectively, search capabilities will give your customer acquisition program a significant boost.
Display ads
Even better results can come from combining search with display ads. Companies see huge lifts in conversions (as high as twofold) when they use these two together.
In fact, you could say that display ads actually precede search. Purchases aren't typically made immediately after seeing an ad. They usually follow awareness, interest, and information gathering. Search plays a valuable role in finding information, but display ads can let customers know where they can get that information. They can even create enough awareness to prompt information searches in the first place.
Hal Varian, Google's chief economist, once said that advertising creates the intent, but search helps you resolve the purchase. Numerous studies have proven him right. Display ads can drive consumer activity. They lead to searches, and they increase the likelihood of customers visiting your site and buying either online or offline.
However, it's also important to be able to measure the effectiveness of these ads and determine how they drive traffic across the buying cycle. Assigning attributions to ads can be difficult. The biggest challenge to measuring ad response is attributing results to the correct channel. Search tends to get overweighted versus other channels, and agencies are currently trying to find ways to address this.
Social networking
Some ads show up on social networking sites, and those that do tend to boost brand-specific searches. Research shows that after the corporate website, the most effective way to communicate with prospects is through social media.
As many as 80% of U.S. companies are using social media in their marketing efforts, either placing ads on sites, monitoring sites for chatter about their brands, or engaging directly through sites like Facebook. That number is only going to go up because most companies plan to increase their social media spend over the next few years.
How to use social media in marketing
Because social media is becoming such a big part of marketing campaigns, it's important to know how to use sites like Facebook and Twitter to engage customers, strengthen your brand, and increase sales.
Think social marketing, not media
Social media isn't just about marketing. It can impact your entire business, even things like product development, so it's important to set objectives when it comes to social media.
For most marketers, the top two objectives for using social media are enhancing brand awareness and deepening relationships with consumers. Many others use it to expand to new audiences and acquire new customers. If used properly, social media can have an impact on customers across the buying cycle.
However, the most effective social media campaigns leverage the trust that users have with one another, which almost always trumps trust for companies. There are varying levels of trust among marketing channels: pretty low for ads, more so for traditional media, and even lower for brand websites. Recommendations from friends and acquaintances, particularly those people we think are most like ourselves, garner the highest levels of trust, and marketers need to tap into that trust to reach out to customers.
Include customer reviews
Customer ratings and reviews tend to have a strong influence on customers. Almost three-fourths of customers consult product reviews before making a purchase, and more than half have made a purchase based on consumer reviews. Marketers should definitely consider adding ratings and reviews to their own sites. Positive reviews are of course helpful, but even negative reviews have advantages. They create transparency and establish trust, and a few negative reviews can make positive reviews seem more credible.
Here are a few ways to make reviews more effective:
Embrace the feedback. Create internal feedback loops so that the right people are responding to each query or comment.
If you get a lot of positive feedback, put some of it on your website as testimonials.
Ask reviewers to categorize themselves. We are all more likely to trust feedback from people whom we think are similar to ourselves.
Recruit from the core
Ideally, your customer base has a few brand champions—people who love your brand and love to talk about it. Encourage these enthusiasts to share their excitement with their networks and give them tools to make it easier (a high-resolution JPEG of your logo, video links, or uploads).
Some enthusiasts reach out to channels with customer reviews. If someone is trashing your brand, they might step in and speak out on your behalf, which is a lot more powerful than if you come to your own defense. Some companies recruit enthusiasts to act as representatives for new customers. TurboTax did this and found that the accuracy rate between customers was much higher than between customers and call center representatives.
Use online video
Video has really caught on in online marketing. Companies use it for branding, to gain exposure on sites like YouTube, and to launch viral campaigns. Videos are easier to target and share among networks. It's also easier to measure video effectiveness. In addition, the recall rate of online ads is far greater than that of ads seen on TV. For instance, according to Interpret LLC, viewers are 28% more likely to pay attention to online video ads than TV ads. And according to Nielsen, viewers are 31% more likely to recall a commercial online than they are on TV.
Video is used to engage prospects in a number of ways:
Video ads are placed on content sites like YouTube, Hulu.com, or relevant niche sites.
Videos are used to help customers envision a product or service (demonstrations do a much better job than written copy).
Some companies create tools and platforms that allow customers to upload their own videos to a brand website, increasing interactivity and reinforcing trust.
Email retention strategies
Marketers use several methods to improve customer retention, but email is the most effective. One reason that email works so well is because consumers like it and they use it to stay in touch with companies more often than they do using any other channel. Email has other advantages as well.
Personalization
Personalization fosters the sense among customers that the brand understands them and their specific needs. This creates value. Over two-thirds of marketing executives say that they plan to personalize more of their messaging, using information from database and customer analytics tools.
Relevance
Customers typically unsubscribe from email newsletters when those newsletters aren't relevant to their needs. With this in mind, make sure that every customer communication is relevant to its intended audience (no relevance, no value).
However, there is often a disconnect between the emails customers want and the ones that come their way. Customers pay the most attention to transactional confirmations and account summaries, but they receive three times as many emails with promotional offers that they don't want and quickly delete. Marketers need to reverse this mix, and in fact, can use transaction confirmations to strengthen their customer relationships. For instance, ask customers if they're satisfied with the brand. If they are, ask if they will provide a testimonial. If they're not, this is a chance to get their issues heard and hopefully resolved. In either case, customers feel valued and more loyal when they see that you are communicating with them in a meaningful way.
Customer service
Email provides customer service benefits for those customers who choose to opt in. For example, eMarketer has hundreds of graphs and charts, but subscribers don't have time to review them all, but they can opt in to receive alerts when something that matches their specific interests comes on the site.
Social media
Social media is becoming an important part of customer retention. About half of the business executives surveyed by StrongMail in December 2009, say that they plan to incorporate social media in their future email efforts or they already have. However, before companies can promote themselves on social networks, they need to listen to their customers.
The first step is to learn how consumers are talking about your company or products. Find out what language they use to talk about you as well as their interests and intentions—this will help you refine your campaigns. Also listen for real or perceived problems that customers are having with your brand. Many companies are using Twitter to collect feedback on what customers like (and don't like) about products and services. This makes it easier to address problems as they arise.
Social media is giving companies new ways to tap into the consumer mindset, but it's important to be able to respond to these interactions appropriately. When Hewlett-Packard gets feedback through blogs and Twitter, they react immediately. Whatever the problem, whether it's related to products or customer service, HP uses that chatter to jump on the issue.
"Friending" brands
Why would users want to "friend" a brand? One reason is exclusive deals or offers, especially in hard economic times, but it could also be to strengthen the relationship. If customers say that they're loyal to a brand, that brand should make it easier for those customers to engage with them, either through their website or social media. These customers in particular can be your best advocates, so find ways to reward them.
Give them special deals or incentives.
Enroll them in loyalty or rewards programs.
Invite them to special events.
Designate them with a special status as a thank-you for their loyalty.
Case Study: Simply Business
Simply Business sells insurance products to the small and medium business (SMB) market. Its customers include trades people such as plumbers and electricians; retail businesses like shops, pubs, and restaurants; and home workers such as consultants, accountants, and beauticians. Today, the company has more than 140,000 customers.
Simply Business gets 99% of its new customers from online programs. It was one of the first UK insurance companies to use paid search. Many of their customers go on the site and get live instant quotes from different insurance companies. They can either buy a policy online or through the customer service center.
Simply Business can offer competitive rates because a lot of the costs associated with servicing business insurance are stripped out of their online business model. In addition, it uses pay per click (PPC) to create a competitive edge. Although the brand isn't well known (yet), it can compete against long-established insurance brands without spending money to raise global brand awareness.
Requirements from paid search
Simply Business uses paid search on three levels:
The most basic level includes reporting capabilities.
At the next level, as the company bids on certain keywords, the more keywords it uses, the harder it is to manage each campaign, so automated tools become necessary to manage the tens of thousands of keywords used in marketing.
At the highest level, the company needs ROI tracking right down to the keyword level. This sector sees huge skews in customer value, so ROI tracking is important to quantify the value of each individual customer.
As an online SMB, Simply Business wanted to offer a more efficient way for small businesses to buy insurance. It needed a system that increased lead conversion, provided real-time monitoring, and pointed to areas where customers might abandon the application process. It also needed improved reporting at the keyword level. It wanted to be able to increase the average customer premium. In addition, its solutions should be able to scale as the business grows, without adding headcount.
Overcoming challenges using the Adobe Online Marketing Suite
Using solutions from the Adobe Online Marketing Suite, powered by Omniture, Simply Business has been able to meet all its requirements. For example, Adobe SiteCatalyst®, powered by Omniture, has made it easy to see where customers are dropping out of the application process on a page-by-page basis. Some pages see higher drop-off rates than others, and SiteCatalyst has helped the company identify these. Form-tracking has facilitated an even more in-depth review, looking at each individual question to find out exactly where in the process users are leaving.
However, because statistics alone don't give us the full picture, all results were matched against a typical customer experience. This analysis showed which questions the customers didn't like and why they didn't like them. As a result, the company has surmounted its conversion barriers, seeing a threefold increase in traffic and conversion rates.
Simply Business has also used Adobe Test&Target™, powered by Omniture, to do multivariate testing on landing pages. Landing pages get considerable traffic and are hugely important to the customer experience, so introductions and language are particularly important. The company runs tests to find out which pitches and designs are working best. Though the gains are incremental, over time this kind of analysis can have a significant impact. At the same time, customer expectations are increasing, so continued testing will further refine the site to meet those expectations.
Adobe SearchCenter®+, powered by Omniture, is used to track spending on an individual keyword level rather than as one lump sum. This allows Simply Business to focus on more profitable keywords, smarter bidding, and the customers who pay the highest premiums, not just on the volume of clicks. The payoff is integrating keyword campaigns with the highest premium customers.
SiteCatalyst matches PPC spend to online sales. Some customers want to contact customer service before buying online, but various data sources allow the company to manually upload revenue against user IDs, thus showing them more precisely how much revenue is made on each keyword. This information makes it easier to continually optimize campaigns and keywords, increasing ROI as a result. In the past, Simply Business optimized on a cost per acquisition (CPA) basis because keywords were cheaper, but the quality of quotes dropped. When revenue was matched to keywords, the company was able to focus on the higher quality keywords, so while the CPA went up, ROI went up even more.
The end result of these efforts using Online Marketing Suite tools has been a decrease in acquisition costs, better ROI, better reporting, more efficiency, increased average premiums, and higher value leads for Simply Business.
Closing thoughts
The Internet provides numerous opportunities to reach out to the marketplace. While email, search, and social media can generate sales and build brand awareness, they are also valuable tools for keeping in touch with new and existing customers. In addition, they can be used to spread customer loyalty and enthusiasm for your products.
Key takeaways:
Marketers are under increased pressure to show higher returns on their marketing spend, hence the shift from traditional to digital media.
Digital channels provide a plethora of opportunities to find new customers.
Create targeted ads that are relevant to your most highly valued customers.
Let brand enthusiasts do some of the work for you.
Reaching out to customers via email and social media improves customer retention and brand loyalty.
Want more like this?
Want more like this?
Insight delivered to your inbox
Keep up to date with our free email. Hand picked whitepapers and posts from our blog, as well as exclusive videos and webinar invitations keep our Users one step ahead.
By clicking 'SIGN UP', you agree to our Terms of Use and Privacy Policy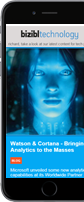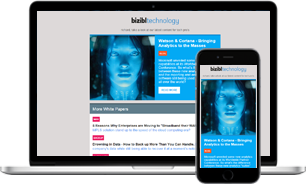 Want more like this?
Stay up to date with our content email