Get More From Your Landing Pages
A good landing page can grab attention, but a great landing page can extend the reach of your marketing campaigns and drive some impressive ROI. It's the best tool you have to drive your audience to take an action, whether it's making a purchase, requesting a demo or sales call, or downloading a piece of content.
Download this guide now to get top tips for using landing pages with the best practices from 2017.
Get the download

Below is an excerpt of "Get More From Your Landing Pages". To get your free download, and unlimited access to the whole of bizibl.com, simply log in or join free.
With concerns over privacy on the rise, and the industry ever-crowding with competition, it's time your top lead-generation tool got an upgrade. Cue the refresh!
Landing pages are your job
You've built a winning campaign, with compelling content and a stellar call to action. The reports show a healthy click-through rate, so you can tick that one off, right? No way, José. As email marketers, we're a dab hand at perfecting the design, targeting and optimization of our messages; but our job goes beyond the remit of the email to include the landing page. Lying just outside the bounds of your email campaign, landing pages facilitate crucial conversions, including online sales, mailing list sign-ups, and data input. All of these actions are under your influence and should not be overlooked; it's time to think beyond the Call to Action.
2017's consumer is a digital master looking for a perfected brand interaction.
Lead generation marketing is no elaborate rouse. Your modern-day consumer, a tech wizard in their own right, is perfectly aware that their data is a hot commodity. They are willing and able to leverage their details to achieve the best of the best in customer experience, and they've already terminated relationships with brands whose interactions haven't hit the mark.
This new attitude to data sharing doesn't have to hurt your business; it's all about understanding customer expectation. We know that a strong email marketing campaign with intelligent personalization, compelling content, and an attractive CTA encourages 65% of consumers to click through to convert. However, if those clicking through are transported to a generic, impersonal homepage, it's highly likely that all of the magic created from the email will be lost. Your CTA will become diluted by nonspecific website content, and the chances of your customers completing the action you desire get slashed. In order to keep the magic alive, a strong sense of cohesion must be created between the campaign and the click-through destination. This is where the landing page comes in.
An optimized landing page provides a consistent conversion opportunity that arises seamlessly from an initial brand interaction
A landing page can take many forms, and provide a variety of essential services for your business. Ultimately, it's the best web tool you have to drive your targeted audience to take an action, whether it's making a purchase, requesting a demo or sales call, or downloading a piece of content. In this best practice guide, we'll give you the refresh on what landing pages can do for you, and then how to soup them up 2017 style.
Use case scenarios for landing pages
Lead generation
Landing pages are the keystone of lead generation. Capture leads from email, social media, and search traffic at an increased rate by sending relevant customers to a targeted landing page. Once you've acquired these leads, you can then segment, nurture, or pass them on to someone in your sales team.
Support for your side of the bargain
No matter how generous you may be, your offers are designed to increase engagement and drive sales. By implementing a landing page that trades customer contact information for access to the offer, you'll bag more buck for your benevolence.
Achieve better customer insight
Whatever stage in the life-cycle they are, you can use your landing page form to obtain more information on your audience. This can help you undertake progressive profiling, leading to a higher quality of communication with the customer. It also helps your sales team by providing a sound foundation of knowledge before an initial contact takes place.
Get the measure of engagement
Landing pages facilitate an understanding of which customers are the most engaged with your brand by tracking the re-engagements of existing leads. This also means you can collect more information on customers' preferences and online behaviour which is handy for sales.
Get the measure of your success
Each landing page serves as a data asset for your marketing campaign. Track the reports from these pages to get insight into your marketing performance and strengthen your strategy.
Evidently, there are a variety of ways in which you can incorporate landing pages into your marketing strategy to give it the edge it needs. The next step is to create an effective page that's fully optimized for a seamless customer interaction. Let's take a look at what it takes to make your landing pages a success.
The landing page program
Give your landing pages the best chance of converting by following these 10 steps:
1 Highlight the USPs
You've got the customer to the page, now you must very quickly underline the interest. Very few things will do this better than that single unique point that your product or service offers. This has to be powerful.
2 A picture is worth a thousand words
… and so you'll only need one. Your hero image should be big, bold, and focused. The design and colors you use should shout about your brand, and promote consistency by echoing the email campaign design. White space emphasizes the impact of images, so make use of it.
3 Outline the benefits
This is the next best thing to help the reader on their way to conversion. Remember that these benefits are not the features of what you are offering, but the elements that deliver value to the customer; for example, your software might give time back to over-stretched marketers. You can be much more specific and targeted here than you may have been in the email campaign.
4 Keep it relevant
At dotmailer, we've just reduced the form fields on our resource landing pages and included a redirect for customers we already have a complete view of. As a result, our bounce rate has dropped from 85% to just 11%! Forms that are too long or ask for irrelevant or excessive information are off-putting to today's data-conscious consumer, so relevance in your forms is crucial. Plus, make sure that everything you say has direct relevance to the customer's next step. Avoid anything that could be a distraction, or that could put the customer off converting.
5 Prove credibility
If a customer has made it to your landing page, it's reassurance that'll see them comfortably over the line. Testimonials and recommendations are a great way to provide that extra encouragement to convert.
6 Urgency
This tactic works the all-important scarcity principle, or FOMO effect. Urgency features such as countdown timers (a dotmailer feature), to 'X other people are viewing this/have bought in the last hour' can all contribute to the unmissable quality of the offer.
7 Signpost progress
Be clear as to what the customer needs to do next. Because of its crucial position in the conversion funnel, an unequivocal CTA is even more critical on a landing page than on a website or in an email. Three elements you need to consider are CTA wording, position, and the use of buttons.
8 Ease
Focus on a single action for the reader. Although you may have a few other CTAs on the page – social buttons are often to be found – it should be just a case of the customer hitting or tapping the button and waiting.
9 Optimize for mobile
By now, your emails should all be optimized for reading on a smartphone, and this means that your landing pages need to match that. 31% of customers use their mobiles as their main device to click through and buy, so make them feel welcome by maintaining short load times, keeping the copy concise, and making all buttons tappable.
10 A/B Testing
Your successful landing page will almost certainly be one that has been well planned and thoroughly tested. Once your landing pages are following all of these best practices, start collecting data on customer interaction. Make minor adjustments to split test the performance; the most valuable marketing strategy is one that's proven to drive ROI.
Land customers in minutes
A good landing page can grab attention, but a great landing page can extend the reach of your marketing campaigns and drive some seriously impressive ROI. If you haven't already made implementations for your email, SMS and direct mail campaigns, you've now got the best practices to get to work.
Want more like this?
Want more like this?
Insight delivered to your inbox
Keep up to date with our free email. Hand picked whitepapers and posts from our blog, as well as exclusive videos and webinar invitations keep our Users one step ahead.
By clicking 'SIGN UP', you agree to our Terms of Use and Privacy Policy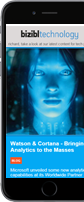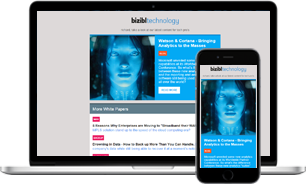 Want more like this?
Stay up to date with our content email