GDPR. The Moment for Mail.
The GDPR has brought new rules, new customer attitudes, new challenges – and new opportunities. Marketing in the GDPR era requires a different mind-set. This is not just about rigorously following the letter of the law, but also about understanding the spirit of the law. And the spirit of the GDPR is about giving consumers control of their personal information. By any measure, this is a good thing. Marketers therefore need to be more thoughtful about the use of marketing communications in this new world. A big part of this is rethinking how we use and respect customers' personal data.
Some brands may see this as a challenge. In a world of one-to-one communications they see uncertainty and risk. They may prefer to take a wait-and-see approach or restrict the scope of their activities for the time being.
The risk of waiting, however, is that it allows other brands to take the initiative – brands that recognise that the people they can contact now are the ones worth investing in. These people already have a connection with your brand, they have shared their data and they have not withdrawn their permission. There is a real opportunity to gain competitive advantage now.
The new scrutiny of the digital world – and particularly of the personal data that powers it – suggests that digital may not be the best place to maintain the trust that lies at the heart of the role of brands.
Mail is different. Independent research shows that mail is welcomed, trusted and valued by customers, and is proven to generate a positive ROI. With the regulations now clear, there is also more certainty with mail. In fact, you may now have some customers you can only reach by mail.
This publication offers marketers help, inspiration and a positive way forward. It will show you what you can do with mail now, in the medium and long term, as well as how it works solus or in tandem with other channels.
If you are concerned about your data-driven communications, consider mail.
Get the download

Below is an excerpt of "GDPR. The Moment for Mail.". To get your free download, and unlimited access to the whole of bizibl.com, simply log in or join free.
Want more like this?
Want more like this?
Insight delivered to your inbox
Keep up to date with our free email. Hand picked whitepapers and posts from our blog, as well as exclusive videos and webinar invitations keep our Users one step ahead.
By clicking 'SIGN UP', you agree to our Terms of Use and Privacy Policy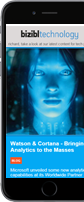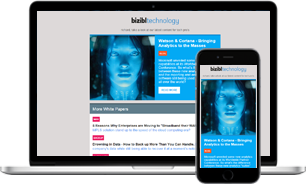 Want more like this?
Stay up to date with our content email