Future Proof Your Contact Centre
In the consumer driven world of customer service, it is essential to stay ahead of the curve. Never has it been more important for businesses to listen to what their customers are saying, treat them as individuals and resolve their issues first time, every time.
The emergence of new technologies as well as enhancements to existing ones have created an environment where customers have come to expect several touch points with an organisation. Armed with the latest smartphones, customers increasingly demand the most flexible, convenient and 'always on' types of customer contact.
As a result, the role and importance of the omnichannel customer contact centre has elevated to unprecedented levels and many companies have found themselves reviewing their entire approach to customer engagement in a bid to be the best.
The choice of technologies is growing all the time, including IVR, outbound dialers, contact centre workforce management, recording, e-learning, Web chat, email response management, live and prerecorded video, desktop collaboration, analytics, workflow, and mobile devices.
The future ready contact centre is one that is informed of its customers' needs and wants, and is able to keep up when customers change communication channels.
Get the download

Below is an excerpt of "Future Proof Your Contact Centre". To get your free download, and unlimited access to the whole of bizibl.com, simply log in or join free.
Map, Measure and Modernise
Map
Do you have a customer journey map?
These days, the quality of the customer experience is a top priority for many organisations as the contact centre is at the heart of customer interaction. That's why it's important for contact centre managers and heads of customer experience to have a thorough understanding of the journey of their customers and identify the break points.
Customer journey maps enable companies to chart the customer's course, from their point of view, as they interact with the business – whatever the channel, department or touch-point, and whatever the reason for making contact. As multi-channel environments are now a must, contact centre managers must be able to utilise data from each channel to improve customer interaction.
Creating a customer journey map will illustrate what customers are doing, thinking, and feeling at each stage of the journey, enabling organisations to identify make or break moments that can define the nature of any future relationship. Identify the various pain points in both the customer journey and the agent journey, and then devise a strategy that focuses on improving the experience across these pain points.
Measure
Are you measuring the right things?
First Call Resolution (FCR)
FCR offers important advantages in cost management. For a typical 500 operator call centre, around 25% of operator time might be spent on repeat calls. By increasing FCR and achieving a relatively small reduction of repeat calls to 20%, savings of six figures can be achieved. However, it is not enough to just focus on FCR as it is not a comprehensive indicator of customer satisfaction. It is also a function of many factors, including the complexity and types of transactions handled, the experience of the agents, the quality of agent training, and the tools the call centre agents use. It is also important to monitor reopen rates and repeat contact, to ensure you have a balanced view.
Customer Effort Score (CES)
The time and effort a customer needs to put into getting their issue resolved is a key indication of the quality of the customer experience. Based on the underlying principle that service organisations create more loyal customers by reducing customer effort, the CES is becoming one of the most important metrics in the contact centre
CES can be expressed in a number of different ways, based around customer response to questions such as, 'How easy was it get your issue resolved fully?' (scoring on a scale of 1-5, or 1-7, or easy / difficult / neither, for example). There are of course other signals of customer effort, including wait time and repeat calls, which contact centre managers should be able to pick up from their system analytics and reports. Reducing customer effort and improving CES can help to transform the customer experience and increase loyalty – and this is where technology can help.
Real Time Analytics
Does your system give you the ability to measure in real time? A good reporting system should provide a quick reference to call outcomes. Invest in a contact centre solution that offers real time agent reporting, with portals for both supervisors and agents, providing access to powerful features and statistics.
Modernise
Cloud
Do you have a cloud based contact centre or are you still using an on-site system? A cloud contact centre offers more flexibility than proprietary systems, and has potential to be integrated across platforms to allow you to communicate more easily with your customers. Suitable for organisations of all sizes, a cloud based system will give you access to the latest capabilities, as well as allowing you to make changes in house, as and when you require, giving back freedom and control.
To stay ahead, companies need to continually invest in developing new channels, such as video, website personalisation technology, mobile CRM and social media monitoring tools. Failure to evolve in this way can seriously compromise customer service. Ensure your cloud based contact centre is agile and can evolve with you as you grow.
Self-service
Within the contact centre, new technologies and the need to provide customers with a consistent, high quality experience across multiple channels is concentrating the focus on self-service. Companies increasingly want to offer customers a more engaging, more responsive service, 24/7, so they're looking to leverage the power of automation to help deal with routine enquiries, while making live agents available to handle more complex or sensitive issues.
Many customers choose to, and expect to be able to serve themselves. Customer-centric businesses must invest in technologies that will increase the capability and availability of self-service. Customer expectations for effortless service and the continuing drive for operational efficiency put developments in self-service high on the contact centre agenda.
In an automated contact centre, the agent of the future is an always-there, 24/7 virtual digital assistant that can handle high volumes of routine queries across any channel, while delivering a much more personalised experience than traditional contact centre automation tools.
Voice Recognition
Voice recognition is continuously advancing and is already transforming the customer experience. With biometric authentication, for example, customers use their voiceprint to prove their identity, access other services and complete transactions. This minimises customer effort, reduces call-handling time and cuts the risk of fraud.
The latest speech and text analytics technologies can now also analyse the mood and voice of customers across every type of interaction, which opens up a rich vein of insights that can help refine the customer experience and build stronger customer relationships. The evolution of real-time face recognition technologies will also add considerable value in this area over time.
Virtual Reality
VR is another technology that will impact on the customer service and contact centre efficiency. Already used to a certain extent, as the price for this type of technology falls, this will become more commonplace. A VR interaction enables the customer to share what they are seeing and doing, allowing the agent can put themselves in the customer's shoes during the trouble-shooting process.
Focus On Customer Experience
By putting customer experience at the forefront of your contact centre, you can achieve higher customer satisfaction, increased revenues and a low customer churn.
Consider these 5 top tips to help you provide the quality service your customers have come to expect.
1. Get A Unified View Of Your Customers
Think customer engagement centre rather than just contact centre. Invest in a CRM solution to allow for further personalisation to the customer experience. Choose a CRM system that provides all customer information in a single view. Features such as screen pops and click to call functions help to provide agents with a 360 view of the customer, meaning they can tailor the service they provide. Monitor how customers are connecting with you and in what ways to link your customer journey through all touch-points and across all channels.
2. Personalised Customer Experience
By offering relevant and personalised information at the right time, you can reduce customer effort and gain a competitive edge. The cloud based solution and your IVR system combined need to offer capabilities such as intelligent routing, customised messages, easy to modify business rules, important-caller prioritisation and speech recognition, to ensure you can deliver a seamless, personilised customer experience.
3. Let Supervisors Take Control
Monitor the effectiveness of your cloud contact centre, by keeping on top of call hold times, handling times, agent performance and customer feedback. Such insights will allow supervisors to proactively manage the contact centre, especially in times of high call volumes. Cloud based systems give control back to supervisors, removing the need give more work to IT departments. Utilise customer feedback and use the collected information to ensure the customer journey is seamless.
4. Reduce Average Hold Times: Improve Agent Utilisation
Manage your systems to intelligently route customers to the most skilled agent, regardless of geographical location. Invest in an integrated voice self-service solution to help manage call volumes and reduce cost per call by letting customers choose the type of help the want, giving them the option to serve themselves with simple queries such as statement date and balance. This will free up your agents time to deal with more complex cases.
5. Empower Your Agents & Give Them the Right Tools
Ensure your contact centre agents have the knowledge of all previous interactions to effectively address the reason for repeat customer contact. Give your agents the ability to make decisions without the need for escalation. Provide frequent training to ensure your agents are up to date and inform them of any changes to sales or marketing communications. Increasing agent autonomy will improve customer satisfaction as they are no longer being passed between agents or put on hold for long periods of time. To avoid repeat calls, agents need guidance and flexibility when calls go off the script they are using. Give them the autonomy to make these decisions, which will will empower your agents and boost morale.
Omnichannel Contact Centre
For seamless, cost-effective, modernisation of call centre solutions, there are 5 primary considerations.
1.End-of-lifecycle ACD Replacement
Toward the end of an Automatic Call Distributor (ACD) system's lifecycle, the costs and risks of maintaining the equipment begin to rise steadily. Needed upgrades and potential outages make replacing the technology an essential part of serving customers today.
2.Customer Experience Innovation
Innovating the customer experience while taking advantage of improved enterprise business processes is the ideal approach to contact centre modernisation. It provides a lasting foundation for achieving optimal customer experiences at the lowest cost of operations.
3.TDM to SIP Infrastructure Refresh
Because they are primarily hardware-based, costly to operate, and difficult to implement, TDM (Time-Division Multiplexing) systems face an uncertain future. The legacy PBX infrastructure is limited to the functionality of the ACD and lacks extensibility. PBXs are hampered by problems with interoperability and upgradability that are driving enterprises to look for more flexible and dynamic solutions. The adoption of SIP (Session Initiation Protocol) as an open standard can speed your evolution to an IP-based contact centre. Organisations have the freedom to adopt agile architecture and administration models, while embracing new applications and services. IP soft switches, ACD as a software application layer, and SIP enablement are the catalyst components in this evolution.
4.Operational Efficiency Gains
Ensuring your company has sufficient contact centre staff properly trained to handle a wide range of customer interactions has never been more challenging. But now you can ensure that each customer is reaching the most appropriate agent. More and more companies like yours are virtualising contact centres to fully utilise their most important asset – their people. Ensure you have everything you need to create a great customer experience through highly scalable and flexible contact centre virtualisation. With the right technology provider, creating a powerful, virtualised customer engagement environment to route any customer interaction across your departments, teams, and locations, is easy. This is underpinned through continuous workforce optimisation, including planning, scheduling, and managing your people across your company.
5. Multichannel Interaction Management
The platform preserves context and history across interactions, smoothing out the conversation as customers transition between channels. This supports multiple digital channels, including web (email, forms, chat, WebRTC, social media) and mobile (SMS/MMS messaging, self-service, apps) to deliver the consistent experiences regardless of the channels.
Hot Technology
To stay ahead of the game and meet your customers on their preferred channels, you ought to consider including rich omnichannel customer engagement functionality as part of your overall customer experience strategy, along with business communications capabilities.
Social Network Monitoring and Routing
You may need to consider the ability to respond in real-time to social media posts that relate to your brand, service and products. However, as we know, listening to customers is only the first step in business, but it is then important to quickly route actionable items to a customer service representatives for faster handling and response.
Webrtc-Based Softphones
New browser-based WebRTC softphones for your staff, extends voice and video support to any WebRTC-supported browser interface, regardless of the device.
Advanced Skills Based Routing
This can extend skills-based routing by automatically expanding the agent selection pool if no agent with the necessary skills is available within a configurable amount of time. You can ensure customers are matched to the right agent, while minimising hold times.
Web Co-Browsing
Enables the joint navigation of a customer and an agent accessing the same web page at the same time to provide faster, more effective assistance.
Advanced Interactions
Web chat functionality can now enable your agents to extend a customer web chat into a video call that includes screen sharing, all seamlessly within the same interaction which can allow for a more personal and engaging customer experience.
Omnichannel Customer Experience
87% of customers think brands need to put more effort into providing a seamless experience (Zendesk)
89% of customers are frustrated having to repeat their issues to multiple representatives (Accenture)
Over 35% of customers expect to be able to contact the same customer service representative on any channel (Zendesk)
61% of customers have not been able to easily switch from one channel to another when interacting with customer service (Aspect)
64% of customers expect to receive realtime assistance regardless of the customer service channel they use (Zendesk)
By 2020, the demand for an omnichannel customer experience will be amplified by the need for nearly perfect execution (PWC)
77% of strong omnichannel companies store customer data across channels, compared to 48% for weak omnichannel companies (Aberdeen Group)
Companies with extremely strong omnichannel customer engagement see a 9.5% year-over-year increase in annual revenue, compared to 3.4% for weak omnichannel companies. Similarly, strong omnichannel companies see a 7.5% yearover-year decrease in cost per contact, compared to a 0.2% year-over-year decrease for weak companies (Aberdeen Group)
Companies with extremely strong omnichannel customer engagement retain on average 89% of their customers, compared to 33% for companies with weak omnichannel customer engagement (Aberdeen Group)
Want more like this?
Want more like this?
Insight delivered to your inbox
Keep up to date with our free email. Hand picked whitepapers and posts from our blog, as well as exclusive videos and webinar invitations keep our Users one step ahead.
By clicking 'SIGN UP', you agree to our Terms of Use and Privacy Policy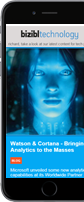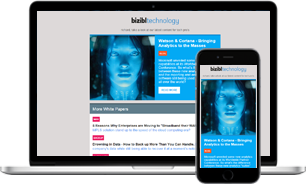 Want more like this?
Stay up to date with our content email