Experience Commerce - A Strategic Guide for Executives
Successful commerce is about delivering great experiences. As consumers, we all know a great experience when we have one. We also know a bad one. We know how that makes us think, feel, and act at the same time - and influences us the next time around.
That's how smart brands are building lifelong customer loyalty - they go beyond a marketplace and create memorable experiences that engage their customers. Without this, companies fall by the wayside. So how can Digital Marketers, Merchandisers, and ecommerce professionals deliver great experiences for customers, time and again?
A critical question then: How close are you to your customers?
Ecommerce has transformed our world. But it's often created a mindset where the transaction is king. Buyers are there to fill online shopping carts and check out - not abandon them - and that's as far as it goes.
But experiences built solely around transactions are not what today's customers want. To them, it's cold and impersonal. If a brand seems only interested in taking their money, then why should they give them any loyalty? So, it's no surprise when a company can't differentiate itself, it has maxed out its discount offers, cannot lower prices any further, and has no idea what to do next.
Some companies attempt to get customers to sign up for newsletters and then only contact them once in a while - or serve everything to them at once in the hope that something will stick. But it's like a fake friendship, built on a shallow understanding of the customer that can end up just irritating people.
In contrast, successful brands realize the quality of the overall experience is something much greater than products and transactions. The transaction is just one step in a full and ongoing, two-way relationship where customers return again and again. To compete effectively, the experience needs to rival or exceed the very best that customers have encountered elsewhere.
Put simply, successful brands go beyond the transaction and focus on creating Experience Commerce.
Get the download

Below is an excerpt of "Experience Commerce - A Strategic Guide for Executives". To get your free download, and unlimited access to the whole of bizibl.com, simply log in or join free.
Want more like this?
Want more like this?
Insight delivered to your inbox
Keep up to date with our free email. Hand picked whitepapers and posts from our blog, as well as exclusive videos and webinar invitations keep our Users one step ahead.
By clicking 'SIGN UP', you agree to our Terms of Use and Privacy Policy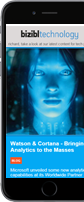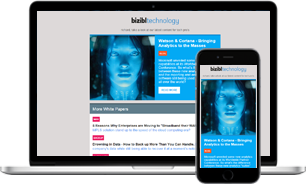 Want more like this?
Stay up to date with our content email