The Essential Guide to Facebook and Instagram Advertising
Social advertising has become one of the best ways to connect with e-commerce customers and grow sales channels.
Retailers and brands are clearly aware of this shift, as evidenced by the explosion of social-focused digital marketing strategies. Two of the world's most-frequented social platforms, Facebook and subsidiary Instagram, have proven to be the most profitable. But with more than 5 million businesses advertising each month, competition is fierce.
In this ebook, you'll learn:
Why Facebook and Instagram are essential to e-commerce success
Which advertising options should be on every seller's radar
How to maximise your presence on these top-performing social networks
Get the download

Below is an excerpt of "The Essential Guide to Facebook and Instagram Advertising ". To get your free download, and unlimited access to the whole of bizibl.com, simply log in or join free.
Facebook and Instagram: Your Ticket to Billions of Purchase-Ready Consumers
When it comes to connecting with e-commerce customers, all social media platforms are definitely not created equal. Savvy marketers are well aware of Facebook and Instagram's successes as two of the most frequented social networks in the UK.
Some 7 in 10 online adults - about 2 billion monthly users - have Facebook profiles, with 66% interacting with the platform every day. While no other social media network comes close to those numbers, it's Facebook-owned Instagram that takes the number two spot. The photo-sharing social app's user base doubled within the span of two years to reach 700 million users in early 2017.
But it's much more than these platforms' popularity that makes them ideal components of an e-commerce digital marketing strategy. The majority of Facebook and Instagram users are consumers who are actively seeking ideas, inspiration and product information.
This intent explains why, according to the National Retail Federation and Forrester, 68% of retailers have seen increased conversions from paid Facebook efforts and 40% claim the same about paid Instagram efforts - and why so many e-commerce brands and retailers are flocking to advertise on Facebook. Six months after the number of advertisers reached a milestone of 3 million, it quickly climbed to 4 million... then 5 million... and on it goes.
But how do you successfully tap into the growing influence of Facebook and Instagram?
Facebook Ads generate some 1 million store visits a day in 100,000 locations
60% of Instagram users say they discover new products on the platform, and 75% say they've taken action after being inspired by a post
Generally speaking, more than half (56%) of consumers who follow brands and retailers on social media do so to view products.
Facebook Features and Instagram Insights for Greater Profitability
Right now, your consumers are experiencing all kinds of micro moments that will influence the next purchases they make. They aren't yet sure what they want to buy and won't be doing any product-specific searches today. But show them the right item... at the ideal moment... in the most compelling format possible, and you may just turn their casual social scrolling into full-blown shopping.
With Facebook and Instagram, it's possible to connect with customers in ways that aren't possible on other channels - and shrink the path to purchase from weeks or months to days or hours.
Facebook
Facebook is making it easy for marketers to get smarter about how they target (and retarget) consumers with a steady stream of innovative advertising features, including:
Messenger Ads (with Payments)
More than 2 billion messages are sent between people and businesses every month on Facebook Messenger. And, according to Facebook's own research, 53% of people are more likely to shop with a business they can message directly. Incorporating Messenger into your social advertising strategy can be a great way to develop interactive experiences around consumers' individualised needs.
You can choose from two basic types of Messenger ads:
Ads that are placed directly on the home screen of the Messenger app to drive new conversations, and
Sponsored messages that appear in the news feeds of users your business is already talking to on Messenger.
But that's not all. Using the payments tool within Messenger allows you to incorporate buy buttons so consumers can purchase your products directly from a secure Messenger bot without having to leave the app.
53% of people say they are more likely to shop with a business they can message directly
Quick Tips for Maximising Messenger Ads:
Integrate Messenger with other Facebook ad formats to guide people further down the path to purchase
Experiment with "Messenger-only sales" by using the "Send Message" call to action in Facebook ads to launch a conversation in Messenger
Reengage existing customers by leveraging Messenger to offer personalised promotions and upsells based on previous purchases.
TV Advertising
Up next: Watch for opportunities to increase reach through video streaming services such as Roku and Apple TV. This much-discussed extension of the Facebook Audience Network may soon allow retailers and brands to have ads appear as people stream TV through these platforms.
Instagram
Creating Instagram campaigns is straightforward and can be implemented through Facebook, eliminating the need to learn a new advertising platform.
Essentials for e-commerce companies include:
Shoppable Photo Tags
With the rollout of photo tagging, a growing number of retailers have been granted the ability to tag products in organic posts. This option eliminates friction between brands and consumers on mobile devices, where users are often forced to stop scrolling through Instagram feeds to visit a browser window. With product tags, they can learn about products by following a more convenient step-by-step process that reveals bitesized product information on each screen. In the words of one early adopter, it allows consumers to go "from inspiration to information to purchase in just a few steps."
How Shoppable tags work:
A user clicks on the tap-to-view icon at the bottom left of a photo
Tags appear on up to five products in the post, along with their prices
When a user selects a tag, a new detailed view of the product opens
Tapping the "shop now" link takes the consumer directly to the product on the retailer's website
Stories Ads
Every day, some 250 million people tell Instagram stories: creative collections of photos and videos that are presented in slideshow format before disappearing within 24 hours. Advertisers can leverage this popular feature by uploading immersive, full-screen ads that appear between the "slides" in people's stories and include a sponsored label.
Ads in Instagram Stories use the same targeting and measurement tools as ads that run elsewhere on Facebook and Instagram — so you can capture new audiences by showing people ads in stories and then target them with additional advertising that appears in their Facebook and Instagram feeds (and vice versa).
Quick Tips for Ads in Instagram Stories:
Optimise content to capture attention quickly since stories ads are skippable
Incorporate branding that stands out and is easy to remember after stories disappear in a day
Take advantage of the full-screen format with a that would otherwise be cropped
Proven Profitability: Dynamic and Carousel Ads
Amidst the many options for reaching consumers on Facebook and Instagram, two specific types of advertising have proven to be consistently profitable: dynamic and carousel ads, which are designed specifically to promote products in ways that are engaging, enticing and relevant.
Dynamic Ads
Dynamic ads allow brands and retailers to automatically promote personalised product selections to people who have already expressed interest, be it through website views, shopping cart additions or previous purchases. Dynamic ads look exactly like other image-based ads, but instead of individually creating an ad for each product, you create an ad template that populates with images and details from your product feed. You can can upload your product catalog once to have the right products automatically shown to the right people at the right time. And if you use dynamic ads for retail, you can also close the gap between mobile searches and brick-and-mortar stores by showcasing nearby in-store availability, pricing and promotions.
Carousel Ads
Carousel ads enable sellers to showcase up to ten images or videos and links within a single ad unit that directs people to your website. They can be used to tell a story around a single product, or introduce social shoppers to multiple products in a visually compelling way. Whether you're launching a new product line, showcasing top sellers or demonstrating compelling uses for popular products, carousel ads can be a very effective way to increase awareness and grow sales.
Why Use Dynamic and Carousel Ads?
Scale campaigns: Promote products in creative campaigns without having to configure each individual ad.
Connect to new customers: Set up campaigns once to continually reach new audiences with the right product at the right time
Extend your reach: Quickly create ads that are optimised for all the devices consumers use to interact with Facebook and Instagram, from smartphones and tablets to laptops and desktops.
Stay Tuned…
A "like" here, a "follow" there. Tagging, storytelling, direct messaging… these are the hallmarks of the new consumer path to purchase, which is increasingly influenced by social media interactions. The essentials in this eBook serve as the foundation for a social advertising strategy, but the key is to stay up-to-date on new tools and features as they become available to Facebook and Instagram advertisers. Because when you do, the selling potential of your brand's social presence will remain powerful.
Want more like this?
Want more like this?
Insight delivered to your inbox
Keep up to date with our free email. Hand picked whitepapers and posts from our blog, as well as exclusive videos and webinar invitations keep our Users one step ahead.
By clicking 'SIGN UP', you agree to our Terms of Use and Privacy Policy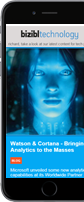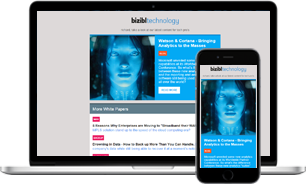 Want more like this?
Stay up to date with our content email