Email Deliverability: Why It Matters, What You Can Do To Improve It
The brand loyalty and revenue potential from email is huge – but only if your messages make it to the inbox and compel your subscribers to open and act. Your success at delivering emails to your subscribers can make or break your email marketing program. Yet, many marketers still do not fully realize the importance of deliverability and don't have a good understanding of how to improve and protect it. This white paper explores the concept of deliverability – what can affect it, how it is calculated and how you can improve it.
Get the download

Below is an excerpt of "Email Deliverability: Why It Matters, What You Can Do To Improve It". To get your free download, and unlimited access to the whole of bizibl.com, simply log in or join free.
What Affects Deliverability
Deliverability success or failure can be boiled down to two things: Permission and engagement. When you lack either of those requirements or stray from one, be prepared for short- and long-term repercussions.
For instance, if you get explicit permission through a pop-up sign-up or a form filled out on your site, the subscriber will expect communications from you and be more likely to open your message. But if you use an old, unengaged list, or buy or rent a list, the recipient may not recognize you or may be irritated by your unsolicited email. They might even click on the "This is Spam" button – the No. 1 reputation killer for marketers. Receive too many spam complaints, and your subsequent emails may immediately find themselves in the spam folder, even if a recipient subscribed. Too much of that activity, and you may find yourself on a blacklist or booted into a user's spam folder permanently. Permission is the cornerstone of any email marketing program's success.
Even with explicit permission, however, there's still work to do. You must deliver what they signed up for, no more and no less. Sending other than what they are expecting will lead to increased complaints and lower engagement – the second part of the deliverability equation.
Engagement is built by providing relevant content that your subscribers need and expect. If your content isn't relevant, regardless of permission, they won't open your emails or they'll mark them as spam. Their internet service provider (ISP) views such behavior as them voting down the relevance of your messages.
Today, ISPs are more vigorously protecting their users from unwanted email. They observe your subscribers and look to see whether they act in ways that show that your emails are irrelevant and unsolicited. According to ReturnPath, these behavior-based restrictions mean that only one in five emails makes it to the inbox. Is your email part of that 20%? Or are you part of the 80% whose reputation has been sullied by irrevelvance, spam complaints and other deliverability problems?
While many factors can affect deliverability, the most important is your brand's email marketing reputation. And it can be influenced – good or bad – by many things, including your IP and domain reputation, the quality of your subscriber list, spam complaints – and even the content you send.
Reputation Killers and How to Remedy Them
ISPs consider two aspects of the source of your emails when deciding how to deliver your messages: IP reputation and domain reputation.
IP Reputation
A dedicated IP address is used by a single company. Only you and your team control what is sent from it. This is typically the choice of larger retailers who send email often and want complete control over their email channel and deliverability. Having a dedicated IP address also isolates you so that another sender's reputation doesn't affect yours.
A shared IP address is one shared by multiple companies. It's often the choice of smaller companies and newer or seasonal marketing operations because well-maintained shared IP addresses provide strong deliverability immediately, without the need to send as often. However, your sender reputation can be affected by the actions of the others who share the IP address.
Domain Reputation
Your sending domain name is the domain you register for your email campaigns. In most cases, marketers will create a subdomain off of the parent domain. (e.g. email.Bronto.com, newsletter.johnnywas.com, e.brooksrunning.com). More and more often, ISPs consider the reputation of the sending domain when deciding if an email is acceptable for the recipient's inbox or spam folder.
Domain reputation is a more portable rating than IP reputation. With domain reputation as an included metric, changing IP addresses will not neccessarily cure the problem. The best remedy is to implement good sending practices and strengthen your reputation.
The Perils of Poor List Quality
Are you following best practices to grow and maintain your subscriber list?
For starters, don't buy email lists – and purge any you bought in the past. Shoppers don't like unsolicited email, and they certainly don't want to be on a list they didn't subscribe to. Always let consumers make their own choices! By doing so, you'll avoid sending to spam traps, an ISP technique of using abandoned emails and addresses to sniff out spammers.
Gathering email addresses at the in-store point-of-sale is a great way to grow your contact list, but there can be hazards. Data integrity can pose a big risk to deliverability. If you plan to collect email addresses at POS, you need a process for ensuring you have the correct address and permissions. Remember, first and foremost, your customers are signing up because they want an e-receipt. Honor their request with the transactional details quickly and efficiently and don't assume they have also opted in to your promotional emails. The safest way to avoid angering your customers and putting your deliverability at risk is to officially confirm their opt-in with a link in your transactional email.
Also, avoid adding subscribers through co-registrations, appends and auto opt-ins. Those subcribers can have weaker engagement than subscribers who took the time to opt in by taking an action on your website or during checkout. Their lack of enthusiasm can result in unsubscribes and spam complaints when they receive messages from you.
One early indicator that your list is causing you trouble is the number of bounces you experience – specifically hard bounces.
As a refresher, a soft bounce is temporary and may be an indication that the recipient's mail server is down, your message is too large or their inbox is full. Resending to this email address usually won't land you on a blacklist. But hard bounces can be more troublesome.
A hard bounce most often occurs when the intended recipient's email address is invalid – maybe it was incorrectly entered in your database, it no longer exists or the contact unsubscribed and the data hasn't yet been updated in your system. These are permanently rejected by the server, and resending to them can get you blacklisted.
Getting removed from a blacklist is not as simple as changing your IP address. The best way to recover from blacklisting is to do the work to resolve the problem that put your company's IP address on the list in the first place.
The Seriousness of Spam Complaints
As we mentioned before, one negative result of poor engagement can be an increase in spam complaints. Simply put, spam refers to unwanted or unsolicited messages. Sending email to recipients without their permission or sending email that is irrelevant can not only reduce your open and click-through rates – it can get your messages flagged as spam
When someone marks your email as spam or junk, their ISP registers it as a complaint. While all ISPs take complaints seriously, Google is the most stringent. When Gmail users receive your emails and don't open or click a prescribed number of consecutive emails within a certain timeframe, Gmail will begin putting your emails in the recipient's spam folder. That means that all future emails sent from your domain would be flagged as spam or rejected entirely. This is where A/B testing of your messaging, cadence and send time can be very helpful. Are your messages relevant to your subscribers? Or are you sending the same message to every subscriber – over and over and over again?
Here are a few tips for maintaining a quality list of engaged, active subscribers and avoiding any unnecessary deliverability emergencies:
Content is king.
Email is personal. It should convey timeliness and relevance, and the message should feel personal to the recipient. If you offer pet products and services, and send an email with the subject line "Half off dog grooming," you may alienate subscribers with parakeets, cats and iguanas. Use segmentation and personalization to create content that is relevant to subscribers, and your email messages are more likely to reach them.
Send email at a consistent pace.
Spikes in email send volumes can trigger filtering. If your business is strictly seasonal, you should consider sending emails consistently throughout the year to avoid that. You might send care instructions or how-to tips for your products.
Don't be afraid to say goodbye.
For subscribers who haven't opened or responded to your emails, send a make up or break up message. If they don't respond, delete them. Mentally, this can be a tough thing to do, especially if you've been measured on list growth. But it's highly effective at increasing revenue per email and can even build some good will as you show shoppers that you care about their preferences.
Don't automatically subscribe e-receipt recipients.
An e-receipt program isn't an opportunity to grow your list carte blanche. If you haven't already, ask customers who sign up for e-receipts whether they want your emails. Don't just assume that they do.
Put your unsubscribe front and center.
Don't hide your unsubscribe link at the bottom of your email in tiny print. This only aggravates recipients and hurts your brand image. Place it at the top of your emails in clear, easy-to-read print. It's much better to get an unsubscribe than to have them mark the email as spam.
Offer a preference center.
Ask your subscribers how often they'd like to be contacted and what messages they'd like to receive. This gives subscribers a sense of control and allows you to gather more subscriber data, which you can use to further target and segment the content of your messages. You can often save subscribers who simply prefer to hear from you less frequently.
Authentication is key.
This year, ISPs are really going to pay attention to authentication. Be sure your records are intact and up-to-date so they know who you are. Keep an eye on important records, such as DKIM, SPF, Sender ID, MX and A records. Include DMARC if it is applicable to your brand.
How Bronto Calculates Deliverability
As a measurement, deliverability is your success at getting email messages to your subscribers. At Bronto, we monitor three metrics to help you keep your email program on track:
Delivery rating shows the quality of your lists and emails. It's an algorithmic calculation of spam complaints, bounces, level of engagement (opens, clicks, conversions) and internal measurements that we use to help you optimize your deliverability. It also includes the number of unsubscribes and contact losses, which can happen when you have an incorrect or defunct email address. We continually adjust our internal measurements based on information such as ISP threshold changes and feedback-loop availability. Delivery rating indicates whether a single email campaign was delivered or it bounced. Most well-run marketing programs have 99-100% delivery rate.
Sender rating is the same type of calculation, but it is the 30-day average of your delivery rating.
Deliverability rating is the percentage of emails that are accepted by the ISP and those that reach the inbox (whether it ends up in a recipient's main inbox or in the spam folder). A high number of email complaints coupled with a low level of engagement (clicks, opens and conversions) will negatively affect your deliverability. Bronto calculates deliverability as (total emails sent - total emails bounced)/total emails sent.
How Can I Improve my Deliverability Rating?
Start with your customer. The secret to deliverability is to minimize complaints and maintain engagement. To reduce the risk of complaints, reverse-engineer the customer experience. In other words, set aside the goals for your product and think about your buyers.
Ask Yourself:
Who are our buyers?
How often do people buy our products or services?
When's our busiest selling time?
• What messages make subscribers open and click through our emails?
What messages inspire them to purchase?
• Did we set clear expectations for when and what they will get from us?
Do we make it easy for people to manage their communication preferences?
How did they sign up to hear from us?
What type of permission did we collect (e.g. opt-in to newsletters)?
Create segments for each of these categories, and cross-reference the messages that inspired the actions taken. You can also use an automated workflow or product recommendations to target your most engaged customers with highly relevant messages.
The second half of the deliverability equation is engagement. Use the data you have to increase engagement. For instance, even simple segmentation on gender can produce profound results. Or you could segment on past purchases to send relevant care instructions. One of the reasons Amazon is doing so well is because it's sitting on a treasure trove of customer data – and using it. Most retailers aren't using their data effectively.
Checklist for strong deliverability:
Grow your subscriber list organically. Draw people to your site and invite them to subscribe, browse, cart and purchase products. Don't purchase or rent email lists. Ever. Eventually, renting and purchasing lists will crater your deliverability results.
Get permission to send people email. Send only to subscribers who have explicitly opted in to your list. Remember, email is personal. If you don't have permission, it's like walking into a stranger's house uninvited. That's no way to win friends and convert customers.
Send relevant, engaging content to subscribers. Keep your subscribers engaged with your content. When they open and click through to your website, that's engagement. And as you get to know customers better, you can adjust your messages to ensure higher deliverability.
Actively manage unsubscribes. Regular list maintenance is critical to strong deliverability. Remember, unsubscribes are not a bad thing; they are a normal by-product of email marketing. Use a combination of managed preferences and an unsubscribe page to give them options. In some cases, these techniques will encourage them to stay with you, particularly if they have the opportunity to receive fewer emails.
The Bottom Line
Great deliverability starts with permission and engagement. Those who don't engage with your content may not be a good fit for your brand. In that case, unsubscribes are not a bad thing. Just keep minding the store, adding personalization and listening to your customers – and your brand is sure to win in the growing, omnichannel world of commerce.
If you'd like to learn more about deliverability, contact us. We're happy to discuss your goals and challenges to see if these tactics are a good fit for growing your brand's reputation in the marketplace.
Want more like this?
Want more like this?
Insight delivered to your inbox
Keep up to date with our free email. Hand picked whitepapers and posts from our blog, as well as exclusive videos and webinar invitations keep our Users one step ahead.
By clicking 'SIGN UP', you agree to our Terms of Use and Privacy Policy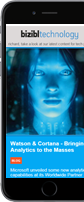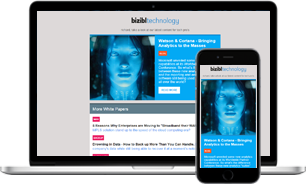 Want more like this?
Stay up to date with our content email