Earning Loyalty with Personalisation, Video & Great Storytelling
In our digital, multichannel and competitive world, the invasion of product and service commoditization and lack of differentiation have left customers with an abundance of brand choice.
More choice means more control. Your customers know what they want, when, where and how. So how can you capture their busy minds and emotionally connect them to your brand for increased engagement and retention? Discover the loyalty benefits of Personalized Video for your brand, including how to:
Engage & Connect
Track. Measure. Optimize.
Personalise Your Communication
Stand Out with Visual Storytelling
Get the download

Below is an excerpt of "Earning Loyalty with Personalisation, Video & Great Storytelling". To get your free download, and unlimited access to the whole of bizibl.com, simply log in or join free.
The Challenges
How can you communicate to your customers that you personally know them and care about them in the digital world?
How can you make your customer experience stand out and emotionally connect your customers to your brand for increased customer retention?
How can you establish differentiation for your brand and products to rise above the competition?
How can you cut though the noise and stand out with powerful communication that won't be ignored?
The Solution - Personalized Video Customer Engagement Programs
1. Engage & Connect
In 2015's multichannel and dynamic environment, adopting an omnichannel and personal approach is crucial. Interact with your customers across all digital channels and at every touch-point to prevent them jumping ship. Develop a customer-centric strategy that includes: direct and social communication. Put your customers at the forefront. Acknowledge what matters to them and make their special moment count. Empower your customers, let them express their ideas. Offer a full suite of online services, including mobile apps, encourage conversations on social channels and reward cooperative participants.
FIGURE 1: an evolved customer retention strategy needs to cover all the customer lifecycle bases – so communication happens at every touch point.
2. Track. Measure. Optimize.
Tracking your customers' digital footprints will give you a better understanding of who they are as individuals, their interests and optimal ways to target them. Incorporating routine customer feedback surveys will inform you exactly what customers think about your brand, what they want from your brand, and where, how and when they want to be served. Constantly track Net Promoter Score (NPS) and Customer Satisfaction Index (CSI). These insightful metrics drive the need to carry out the right processes and build an organizational culture that puts the customer first. Based on customer feedback you'll also be able to segment your customer base and serve each customer segment according to its specific needs and preferences -personalization and relevancy is the key to customer loyalty and retention.
3. Personalizing Your Communication
The key to capturing a piece of your customers' busy mind is through personalized communication. By addressing your customers with relevant content that's especially tailored for them, you can meet their expectations and even exceed their needs without stealing an ounce of their precious time. Seth Godin said "people spend their time and attention and money in places that make them feel valued." This still rings true today. Your customer communication needs to make your customers feel valued if you want them to remain loyal.
4. Stand Out with Visual Storytelling
The best kind of storytelling is visual and personal. It puts the customer right in the spotlight. A story that combines stunning visuals, a creative approach, 1:1 communucation delivered through a personalized video will ensure your brand's message cuts through the noise to engage with your customers. By crafting a video story with content that's bespoke to each of your customers you'll reach the highest levels of customer engagement – email-open-rate, click-through-rate, conversion and satisfaction.
Want more like this?
Want more like this?
Insight delivered to your inbox
Keep up to date with our free email. Hand picked whitepapers and posts from our blog, as well as exclusive videos and webinar invitations keep our Users one step ahead.
By clicking 'SIGN UP', you agree to our Terms of Use and Privacy Policy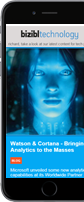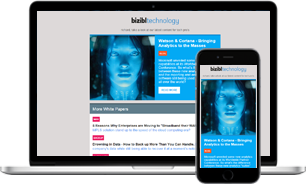 Want more like this?
Stay up to date with our content email