Differentiation through Outstanding Customer Experience with Personalised Videos
Download this White Paper to learn how to:
Retain the most fickle customers without losing any of them even in the face of aggressive and seductive competitor offers.
Build memorable and powerful campaigns that will turn your customers into your most loyal ambassadors.
Get your customers to connect with your brand on an emotional level in order to increase NPS and customer loyalty.
Get the download

Below is an excerpt of "Differentiation through Outstanding Customer Experience with Personalised Videos". To get your free download, and unlimited access to the whole of bizibl.com, simply log in or join free.
In the 21st century, technological advances mean that for marketing and customer success teams, differentiation of goods, products and even services doesn't exist anymore. A few years back, vendors in the same industry provided various products along with different levels of service. Once a consumer had chosen his vendor he was likely to stick with that service provider because switching to a new vendor required research and paperwork. On top of that, there were high costs like time and monetary penalties imposed on the consumer who wished to switch service providers. In the past, consumers and brands were loyal to each other and there was less brand promiscuity
The Problem: Your Customers Are Ready to Jump to the Competition
n today's digitalized world, we have lost the strong personal connection between brands and consumers. In-person interaction has been considerably reduced and companies' treatment of customers has suffered - becoming clinical and impersonal, rather than being based on a warm and friendly personal connection.
According to a recent blog and infographic put together by the team at KISSmetrics, it costs 7 times more to acquire a new customer than to retain an existing one. Therefore organizations must invest, first and foremost, in customer retention. Reducing churn and retaining customers can be one of the mostdifficult tasks for client relations and marketing teams.
Today's consumers are smart and fickle, and they have no problem jumping to the competition in order to benefit from introductory offers or cheaper prices. Customers can change service providers within minutes and they're able to do it from anywhere thanks to the prevalence of mobile devices. For example, if a customer changes banks today, he's likely to simply delete the old app on his phone and download the new one. The consumer no longer forms any personal connection with the brand or its staff as no personal interaction is needed to make the change from one bank to the other.
The Challenge: How Do You Stand Out from the Crowd In Order To Promote Customer Loyalty and Minimize Churn?
Customers' connectivity to digital media is continuously growing. Almost everyone is constantly plugged into social media feeds, to their emails, RSS feeds, mobile phone alerts, blogs, and multiple websites. This endless state of connection provides marketers with multiple opportunities to reach their target audience. Brands now find themselves fighting to get their customers' attention, enticing them with brand communications and specialty offers with the aim to grab a piece of their audiences' mindshare.
The Solution: Cutting through the Noise
1. New Area of Customer Communication – Personalization is Key
Today, brands are expected to respect their customers' time. Generally speaking, companies should avoid spamming customers with communication that isn't relevant, well-tailored, appealing and clear. Digital communication must make a customer feel that an organization knows him personally; knows his history, his preferences, and most importantly, his needs. Services offered to him by a company should be complementary to the products and services he already has or is currently using. On the other hand, presenting an irrelevant offer might cost a brand to lose a customer forever by leading him to hit the "unsubscribe" button.
2. Add Video Marketing to Your Arsenal of Tools to Reach Customers
One of the best ways to reach someone on an emotional level is through video. Video is the most widely accessed media on the Internet. A quick glance at some of YouTube's and Vine's statistics confirms this.YouTube receives more than one billion visitors each month. That's more than any other network except Facebook!
n addition, players in the world of Internet connectivity like Cisco and respected media firms like Omnicom both agree that video is going to continue to be the most accessed form of media moving into the 21st century. In a recent report, Cisco predicted that video will account for 90% of all consumer traffic by 2018. Omnicom shares this opinion and was recently quoted in the Wall Street Journal as advising marketers to allocate more of their budget to online video.
To demonstrate the power of video, consider this example from British retailer John Lewis. In 2010, the company filmed one of the most prolific television advertisements in UK history. "Girl in a Red Dress" was incredibly popular as the audience could identify with the main character, a woman whose journey the viewer followed - from childhood through adulthood in about a minute and a half. After the video aired, the department chain store saw a 37.9% increase in sales.
What made this video so popular was that it appealed to the "average Joe" in the United Kingdom. It provided a warm, emotional response that showed that John Lewis would be with the customer through every period of their life- from birth until death. However, what if this could be taken one step further? What if a video could be created that dealt with the personal dreams, goals, desires, wants and needs of each and every single customer?
3. Adding Personalization to Videos - Be Relevant to Each Customer On Their Terms
Personalized video is the newest tool in the arsenal of the "customer centric" marketer and is set to change how customers relate to the companies and organizations around them. Personalized videos are created using data that is specific to each customer and is incorporated directly into the video Dr. James McQuivey from Forrester has been quoted as saying: "If a picture paints 1,000 words, then a minute of video is worth 1.8 million." From this we can derive that a one-minute personalized video is set to be worth even more in the near future. And the ROI anticipated may even be greater if brands invest accordingly.
Yet, will personalized video really help strengthen the emotional "person-to-brand" connection that companies are looking for? The answer is a resounding "yes". Personalized video and offers are exactly what customers are looking for. A recent report by Gartner states that: "…46% of B2B customers consider tailored offers as extremely significant activities in terms of maintaining or growing the "relationship with the business provider.
In fact, Forrester predicts that personalized video will command bigger budgets from marketing and sales teams as the expected ROI is far higher than that expected from traditional forms of outbound online marketing. BT Global Services, one of Idomoo's strategic partners, has had tremendous success with personalized video. Graeme Fulton, their Director of Strategy and Business Development has said that engagement levels have increased tenfold when a personalized video was included in an email marketing campaign over a campaign where only a standard email was sent to potential clients. Service providers like marketing automation provider Hubspot also share this view that a personalized call to action performs 42% better than a generic one. They've found that by including a personalized video in their mailing campaign, an enterprise is able to increase their click through rate by 96%.
4. Personalized Videos - What Has It Done for Real Companies
Now that the facts and figures about the effectiveness of personalized video and what the future holds have been clearly explained, it's important to understand where it has added value to the customer's journey. Here are a few of the organizations who have taken advantage of personalized video in order to strengthen or improve upon their marketing and customer success efforts, helping them to achieve their overall business goals.
Cadbury, a confectionary manufacturer, recently ran a personalized video campaign in which it took the physical gift of a chocolate box and transformed it into an emotional gift - one that tightens relationships between people. A big challenge of retail companies is the lack of customer data, allowing for direct content marketing programs.
Idomoo Social relies on Facebook account data to provide the most personalized and relevant video experience. With the Cadbury project, the user was invited to make a video based on joint memories, simply by connecting his Facebook account and the account of the recipient to a Facebook app for personalized videos powered by Idomoo Social. The app took photos from Facebook along with other personal information to create a personalized video linked to a QR code on the chocolate's packaging. The recipient of the chocolate could then enjoy a unique video along with his box of chocolates. The campaign encouraged consumers to buy Cadbury's chocolate not just as a physical gift, but as a heartfelt, emotional gift too. Using a personalized video such as this and eliciting an emotional response makes potential customers 85% more likely to buy and evangelize a product.
Results:
90% of viewers watched the Cadbury video to the end.
65% clicked through the video to Cadbury's website to learn more about a related contest
34% of leads converted. The point of conversion here was the completion of the contest form.
The campaign's hashtags "MakeTheMomentGlow" reached around 1.6 million Facebook timelines and #GlowMoment reached around 17 million+ timelines with over 5K tweets.
Personalized video can be used right from the start of the onboarding process. Sending explanatory and welcome videos makes customers feel involved and cared for. By ensuring that customers understand every stage of the onboarding process, companies can make sure that they aren't lost to competitor poaching or confusion.
In the telecom industry, for example, it is especially important that the onboarding process is as smooth and as painless as possible. In the first 90 days of transferring service providers, the previous provider is still fighting for the customers' business. The new provider needs to deal with the customer's potential frustrations around billing and comprehension of services and processes.
Idomoo recently helped Cricket, a prepaid US-based telco (acquired by AT&T), to smooth their new clients' onboarding process. To reduce churn and increase ARPU, Cricket and Idomoo worked together to create an annual personalized video communication plan. A strategy that would help clients better understand Cricket's billing process, introduce complementary products, celebrate personal occasions, and build an overall emotional connection with the subscriber. Idomoo suggested that in order to best reach out to clients, Cricket's main focus should be on the value they added rather than just the billing information of customers' individual accounts. Information was then presented in a cohesive and entertaining way that proved to be understood more easily. Instead of just sending a regular video about the bill itself, Idomoo ran a video campaign called "Let's Look Inside your Bucket" (LLIB) showing the client the services they received and how to get more out of these services. From there, the client was presented information about the amount they owed plus their outstanding balance. The result of this campaign showed a 37% reduction in early churn and a significant increase in Cricket's Net Promoter Score.
Personalized video is also an effective upselling tool. UK financial service provider Barclays bank serves as a great example of how to do this. Barclays noticed customers' discomfort regarding taking out a bank loan and came up with a solution. They ran an email campaign including a personalized video that explained to each customer how much they could borrow from the bank, how easy it is, and how easy the repayments would be. Barclays used 40,000 different variables to produce a short personalized video. This video generated a 1,100% increase in clicks and a 593% increase in click to open rate compared to the bank benchmark.
This exemplary loan upsell campaign won multiple awards for innovation in email marketing. These awards include:
The 2014 DBM Insight-Driven Marketing Award
The 2014 Drum Award for Most Innovative Marketing Campaign
The 2014 DMA Financial Services Campaign of the Year Award
The 2014 Financial Services Forum Direct Marketing Award
PPL is an award-winning utility company serving over 1.4 million U.S.-based customers. They decided to utilize personalized video to improve customer engagement plus increase the general use of online tools and paperless billing.
Instead of sending a hard copy of their seasonal report to all customers (which would most likely be tossed aside), PPL created personalized video reports. However, the reports were not just a statement of their electricity use; they showed clients how they could save money by conserving energy. The report also showed cost savings as a result of said conservation activities.
The campaign exceeded PPL's expectations with outstanding engagement rates, including a 34.7% view rate plus 85% of viewers continued to watch past the one and a half minute mark, indicating the information was well received and that the video was perceived as highly useful and valuable.
Nuon is a company that provides electricity, gas, and heating for customers in Belgium, the Netherlands and the UK. The company has been running personalized video for a period of two years. Their personalized video campaign has been providing customers with an explanation of their quarterly statement since its inception. The primary goals of this campaign were to:
Communicate innovatively and effectively with subscribers
Encourage customers to use online self-service tools
The program has led to a 24 point increase in Net Promoter Score. As a result of their success, they are improving upon their quarterly statement video and are presently adding on a new onboarding personalized video. The results of this new campaign have also shown a 70% CTOR and 40.7% overall view rate.
Summary
The challenges that businesses face to retain fickle customers and to attract new customers are difficult but not insurmountable. By integrating personalized video to existing marketing methods, fostering a warm, close and personal customer relationship, businesses can dramatically increase customer engagement, customer satisfaction, loyalty and above all - retention. If you ask a CEO if he could have a 3-minute conversation with every single one of his customers to explain his company's solutions properly, the likelihood is that he would jump at the chance. Personalized video allows you to reach out and speak to your customers directly, letting them know that you care on an individual basis.
Reclaim the feeling and image of a family business by using personalized video to have a real conversation with your customers. Results of many personalized video campaigns have shown that customers appreciate the care that they are shown as individuals. Customers are inspired and excited by the combination of these two powerful channels: video and personalization and will subsequently follow through on the messages conveyed through this medium. And that's what marketers and customer success teams are aiming for.
Want more like this?
Want more like this?
Insight delivered to your inbox
Keep up to date with our free email. Hand picked whitepapers and posts from our blog, as well as exclusive videos and webinar invitations keep our Users one step ahead.
By clicking 'SIGN UP', you agree to our Terms of Use and Privacy Policy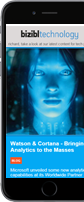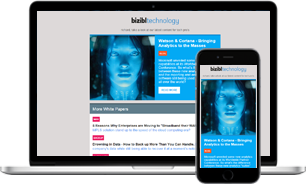 Want more like this?
Stay up to date with our content email