Developing an Amazon Strategy
No brand in the UK can ignore Amazon. The e-tailing giant accounts for 25% of all online retail activity in the UK, with over 10 billion visits and 660 million transactions processed in the past year alone. Whether or not a brand sells through Amazon, it's almost certain that their customers or their prospective customers are using it.
The recent Prime Day (10/11 July) had also showed Amazon's power to effectively shift online shopping patterns. Although Amazon saw more site visits on Black Friday in 2016 (49.0 million compared to 44.4 million visits), a higher volume of transactions was actually processed on Prime Day 2017 (3.72 million compared to 3.68 million transactions).
This meant that once people had reached Amazon's site, they were converting more sales - at a rate of 8.4%, compared to Black Friday of 7.5%.
With the festive season only months away, brands are planning their product, promotions and marketing strategies now. Sales volume through Amazon is only the tip of the iceberg. Other key data sources are needed to inform a brand's Amazon strategy.
In this report, we've put together 5 best practices for brands selling direct or indirect on Amazon.
Get the download

Below is an excerpt of "Developing an Amazon Strategy". To get your free download, and unlimited access to the whole of bizibl.com, simply log in or join free.
1. Benchmark brand performance
Track how a brand is searched for, visited and purchased on Amazon vs. their competitors.
For instance, the below example shows the share of searches across top sportswear brands. With Nike recently announcing a direct partnership with Amazon, product searches for Nike grew by 27% in the week of Prime Day, grabbing share from competitors like New Balance. However, direct competitor, Adidas' search share still eclipses at 38%.
2. Track top products viewed on Amazon
Understand the top-visited products on Amazon and track how demand shifts over time.
Over the week of Prime Day (ending 16/07/2017), Amazon products like the Echo and Fire Stick, took 6 out of the top 10 spots. Product page views is a key indicator of purchase intent. A brand needs to keep pulse on which products are trending, as we head into the festive season.
3. Identify which audiences a brand attracts on Amazon
Profile the type of person viewing and purchasing your products on Amazon
As the below example from 2016's festive season shows, shoppers on Amazon skew older and female, compared to shoppers on Google who skew younger and male. An audience profile would furthermore shift by category and product level. Identify if you reach a unique audience through Amazon vs. other channels and, if so, for which products.
4. Use search to inform Amazon SEO
Analyse which search terms are driving traffic to a brand's page vs. their competitors
For instance, Adidas wins traffic from unbranded search term "running shoes" on Amazon. A competitor brand could then analyse which products and types of content Adidas produces to win this traffic. This analysis can feed directly into their Amazon product and search strategy.
5. Tailor product demand on Amazon vs. Google
Understand how search is favoured differently on Amazon and on Google.
As the chart shows from last year's festive season, a higher share of branded terms (such as "minecraft" and "overwatch") are searched for on Google. Whereas, Amazon is more favoured for generic searches (such as "headphone" and "coffee machine"). To optimise each channel, a brand would then allocate spend and product assortment according to different demands.
Turning Data Insights into Retail Sales:
Hitwise works with retail clients to optimise their online marketing, audience activation and channel strategy.
Through greater data resources, brands can make informed decisions to improve their ROI from affiliates and partners. As a starting point, we can breakdown searches, product pages and audiences on Amazon.
Want more like this?
Want more like this?
Insight delivered to your inbox
Keep up to date with our free email. Hand picked whitepapers and posts from our blog, as well as exclusive videos and webinar invitations keep our Users one step ahead.
By clicking 'SIGN UP', you agree to our Terms of Use and Privacy Policy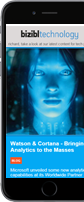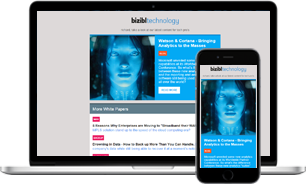 Want more like this?
Stay up to date with our content email