A Designer's Guide to Enterprise Content
In a world where content is increasingly recognised as king, design has a valuable role to play in how organisations seek to attract, engage and retain their audiences - after all, the words are just half the story. As content matures yet further, designers will increasingly play a key role in delivering on content strategies.
Design is, if not tangible, certainly palpable in many of the interactions that human beings have with corporations. Whether it's in the layout of a bank branch, the look and feel of the latest TV, the packaging of the lowliest cleaning product, vending machines, websites, apps, and everything in between - a designer has had to think about how to best serve a consumer, minimise cost, communicate brand values, achieve ergonomic or aesthetic excellence - and much more.
There are, of course, many types of designers, who work across a range of mediums and platforms. Whether working on the content itself, or the experience of those interacting with it, they apply a mix of concepting and visual awareness skills to enable businesses to meet communication goals. This can include everything from consumer-facing content, such as brochures and leaflets, outdoor advertising, websites, apps, or branded magazines, to internal communications content for staff training.
But enterprise content has been around for a long time! Early examples include tyre company Michelin's guides (which launched in 1900 as a hotel and restaurant information resource), and P&G's invention of the Soap Opera entertainment genre in the 1930's. So what's to discuss? Surely a designers role is the same as it's ever been? That can be a dangerous assumption to make.
A profusion of new channels and technologies has changed the environment in which businesses operate. In order to meet modern audience expectations and achieve engagement, content is becoming more targeted, and more personal - so businesses are under pressure to deliver relevant content to users where and when they need it.
This means that the quality of content, and the platforms which deliver it, are a key battleground for organisations. If content fails to communicate a brand's values, a consumer might go elsewhere. If it isn't there when an employee needs it, productivity and engagement is reduced.
As content grows in importance, organisations need to understand the importance of their creatives, and designers need to take their place at the top table.
Get the download

Below is an excerpt of "A Designer's Guide to Enterprise Content". To get your free download, and unlimited access to the whole of bizibl.com, simply log in or join free.
The role of the designer
Good design thinking offers simple and elegant solutions to a range of communications challenges. Within an environment characterised by constant change and innovation, it's a designer's role to create digital products, services, and communications interfaces that people want and appreciate; audience-focused and user-centric.
Design is a key consideration in nearly all components of the communications and marketing mix - whether it's a website, an app, video, training material, or much more. In this context, designers face a raft of challenges, not least the requirement to keep pace with an always-on, multi-touchpoint, multichannel, hypercompetitive consumer market. Along with the rise of real time consumer culture, there is now as much importance placed on providing high-quality digital experiences as on the products they support.
The mobile and digital revolution is at the centre of the seismic change in all areas of consumer culture. Designers are now working with multiple channels and multiple devices which are both constantly shifting. With this in mind, they need to think carefully about how they focus their skill set and keep up to date with new software, processes and the expectations of modern users. Added to this, project time frames are shortening, so designers need to work faster and with more agility.
Depending on their role within a business, a designer may work by themselves, with complete ownership of a project, or as part of a larger team. Modern design teams often include specialists who focus on everything from web or app design, to pdf layouts or digital magazines, even the look and feel of apps, or the way users interact with digital technology - a combination of graphic design and experience design.
The solution hunter
For many business leaders, the role of content is perfectly clear, but the means of delivering it definitely isn't. Designers are often tasked with finding solutions to this problem, as their discipline is the final step in turning words into content.
Designers are uniquely placed to understand the importance of minimising repetitive work (such as manually laying out similar content), and reducing administrative tasks (such as uploading pdf's, or repurposing assets), because these tasks often fall to them, or their specialist production colleagues.
The role of solution hunter can be a real opportunity for designers to find tools that help to manage their own workload, but also make a significant contribution to the speed at which a business can create and deploy content.
Historically, designers have often been treated as an on-demand resource, called upon when line-of-business functions like marketing, HR, or sales need help. More recently however, as businesses come to understand the strategic importance of design, designers are being involved in projects from the outset, and as day-to-day embedded resources.
Any good designer is strong on creativity and ideas but modern design professionals will also need the ability to apply their ideas to the ever-evolving digital ecosystem, articulate their thinking, and communicate the commercial value of their work. With these skills, designers can take their place as a key part of multi-skilled content creating teams.
With the digital landscape calling for expertise on a range of platforms and devices, the design industry is becoming more specialised. The range of design specialisms within a given business might include: Graphic designers, many of whom are capable of producing both digital and print assets, user experience (UX) designers, who work on the digital experience (DX) for users of digital products, user interface (UI) designers, who focus on the visual design elements of a user experience; web designers, tasked with designing complex websites, and interaction designers, who are focused on the design of interactive digital products, environments and services. At the same time, many designers will be hybrid, possessing a range of skills that bridge different disciplines.
Friends in high places: The view of the marketing director
Outside of the discipline, no one understands the value of designers better than the marketing director. Marketing leaders have increasingly come to realise that design is critical, not just to their content strategy, but their overall communications strategy. At the routine level that means designers are charged with specifying software and tools for a range of creative challenges as much as defining the look and feel of design assets.
The Role of Content
Organisations are increasingly leveraging the potential of all available digital channels, including the likes of apps, websites, and social to deliver a myriad of content - whitepapers, digital magazines, podcasts, blogs, video and more - but why?
Businesses function by selling products or services, and they need to engage with distinct groups of people to do it. These audiences, whether other businesses, partners, consumers, employees, or investors, all have needs and choices.
As an example; if a consumer considers buying a car, they might start by doing some research. If they're looking for reviews, technical information, even a simple brochure, car marques need to ensure that the content is available, and easy for them to consume on the device that they're using.
Another good example concerns employees. If an organisation is unable to effectively communicate business objectives to it's staff, when they come into contact with existing or potential customers, experiences and services can be severely degraded - think product advice inaccuracies caused by out-of-date brochures and product information sheets, or even safety failures due to out-of-date guidelines or policy documents.
Content can solve these challenges. A successful content strategy seeks to attract, engage, and retain an audience using content that's interesting, entertaining or useful - so by defining their audiences, building high-quality assets, then implementing dynamic omni-channel delivery platforms, organisations can connect with individuals, and achieve business objectives.
Content Outcomes
Here are just a few more examples of how content can deliver a broad range of outcomes for business.
Successful Employee Onboarding
In any organisation, quickly engaging with new starters is very important. Ensuring they have key information, understand their organisation's values before they come into contact with customers, or generally face operational challenges, can be the difference between success or failure.
In any organisation, this can be a challenge, but in distributed organisations - from coffee shops to service centres - doubly so. Pret à Manger approached this by developing gamified content as an impactful teaching tool. This method encourages staff to interact with the programme using iPads, whilst giving managers and HR insight into further training needs.
Improved Product Experiences
Businesses which are themselves content brands, for example training providers or media organisations, live by the timeliness, accuracy, relevance, and value of their content.
Empowered Sales People
In order to communicate an organisation's products, services, and brand values effectively, sales professionals need access to quality content. Aside from writing the content, consistently turning it into usable media, and distributing it to remote workers can be a real challenge.
Adecco leveraged the power of mobile apps to ensure their sales documentation and presentations would reach their local teams, be easy to deploy on any mobile device - even work offline.
[Adecco case study link]
Doing More with Less
For all the reasons we've discussed so far, the demand for content in business is rising. This often means that designers are required to produce more assets, whilst simultaneously, the concept-to-product time is being cut.
It's not all bad news for designers though. Whilst it's true that digital is ramping up the pressure, it's also facilitating better automation, streamlining workflows, and creating smarter ways of working.
To be successful, designers need to work closely with colleagues, and focus on several things:
Business Processes
Not in itself a design function, an understanding of business process is becoming a prerequisite of many roles. As part of a content producing team, it is incumbent on designers to scrutinize their own processes, and seek out tools to help them build streamlined workflows. After all, if managing the work becomes more time consuming than creative thinking or design prototyping, no designer can be productive.
Reusability
An important consideration in any design strategy is reusability. Where designers are required to regularly create similar assets, such as periodical magazines, catalogues, marketing brochures, or product information sheets - it's not feasible to start from scratch every time. When thinking about UX design, patterns and layouts must be similarly themed and reused where possible, so as to provide a cohesive feel and offer easy navigation.
Across the design discipline, tools such as templates, brand guidelines, design systems, and specialist software are essential to improve reusability.
Automation
With burgeoning content requirements, it's easy for administrative and operational demands on designers to grow. To combat this, a relentless focus on automation is a must. Simple tasks, such as alerting a colleague that an asset is ready for review, resizing banners and images, or deploying new pdf's to an app, can be managed by software and machines.
Deploying the right tools in this respect can pay dividends, freeing up time to focus on the quantity and quality of design outputs.
The Right Tools for the Job
Depending on their discipline, a designer has several core functions - with each, there are tools which can help or, in some cases, are crucial. Some are relatively universal, whilst others are specialised to a particular industry or the design discipline. Although we can't cover every tool in this paper (doing so would fill a library!), below we'll examine some of the primary categories they fall into, and discuss some of the key features to watch out for.
Research & Testing
An oft-overlooked component of design projects is research and testing. Designers - especially those involved with UX, need to understand user behaviour, and have some evidence to guide their work.
Analytics tools can help identify top performing content, content which causes users to drop off, content which engenders high dwell times, and a wealth of other information, which can be used to update existing content and deliver incremental improvements.
Graphic Design Tools
There are literally hundreds of graphic design tools on the market, which each have strengths and weaknesses, but it would be remiss not to specifically mention Adobe's Creative Cloud suite of software, including industry leaders Photoshop and Illustrator. Even for simple tasks like resizing images, or creating simple shape components for digital or print - most designers know their way around these tools. Of course, there are also plenty of alternatives, such as GIMP, Corel, Sketch, Affinity Photo and Pixlr.
Wireframing & Prototyping
If organisations are going to provide the content that their users want, when they want it, they can't afford to be picky about which devices and platforms they support. With so many digital devices on the market, this provides a real challenge to designers. Thankfully, there are plenty of software solutions on the market, such as Sketch, Invision, Pidoco, Justinmind, Balsamiq and Adobe Xd.
Digital Authoring and Content Deployment
Whether you're creating simple PDF's or fully fledged magazines, there are many desktop publishing platforms available, including the likes of Scribus, Lucidpress, Microsoft Publisher, Quark, and perhaps the most widely used, Adobe InDesign.
When selecting a digital authoring tool, consider how well it integrates with your existing software ecosystem, and whether it supports your multi-platform digital needs. Will your users be consuming content via their mobile devices? If so, how will you deliver your content, and does the publishing platform integrate with the deployment tools you use, or are planning to use.
For both content deployment and digital authoring, a key consideration is; will you as a designer, be able to create rich media multi-channel content with minimal coding, and minimum involvement from IT.
Workflow and Process Management
Designers can speed up and simplify the creation of content, by first mapping, and then carefully managing the process by which it happens. There are plenty of established team task management tools and collaboration platforms on the market, like Slack, Asana, Monday or WorkFront, which can help manage and track projects. At a more granular level, similar content assets often involve identical steps, so specialist workflow tools can often integrate directly with tools such as InDesign, helping to minimise repetitive tasks and streamline production.
Rakuten Aquafadas
If you're looking to reach your audiences where they are - on their mobile devices - Rakuten Aquafadas gives you the tools you need. Deliver interactive content with ease using our no-code solutions. Our tools are designed to help designers create high-quality reading experiences, enriched with innovative e-commerce, fintech and digital content services from the Rakuten ecosystem - all while keeping cost and complexity down.
The Future for Designers
In an age of rapid digitisation within business, the demand for top design talent is high. Combine this with the fact that content is playing an increasingly important role in so many facets of modern business, and the future for designers looks strong.
There are challenges however. Designers need to ensure their skills stay fit for the modern business environment - when the environment is transforming constantly, that's no mean feat. Designers need to have strong creative and conceptual skills, but those skills must be contemporaneous - so keeping up with modern technology, marketing trends, even digital devices, is vital.
Must-Have Skills for Tomorrow's Designers
Aside from creativity, which is the fundamental skill of every designer, tomorrow's design pro's will need to work hard to keep certain other skills up-to-date - and develop new ones.
Communication Skills
As we've touched on elsewhere in this paper, designers are becoming more integrated and less insular within organisations. This will require an improved ability to communicate the business value of their work, as well as design methods and concepts.
Time Management Skills
In marketing and communications, the number of channels has exploded - and shows no sign of slowing down. Having to meet this burgeoning design need will see time management, and project management skills grow more important by the day.
Information Architecture (IA)
Fast becoming a specialist discipline of it's own, the ability to present information in a systematic, clear, and compelling way, is key in the modern media environment - designers would be wise to pay close attention to IA's crossovers with their own specialist disciplines.
UX + Digital
UX is polarising - it can seem that one is either a UX designer, or one is not. In fact, as with all things digital, the lines are very much blurred - digital designers will need to understand their counterparts' disciplines.
Software and Emerging Technology
Last but not least; a basic grounding in software and technology is always a plus for designers operating in an increasingly digital world. Whether that's the rudimentaries of code, a basic grasp of screen technology, or some knowledge of file formats or current software, designers can do better work when they know what they're designing for and how it interacts with other disciplines.
No longer can designers operate in silos - It's crucial for them to understand business objectives, and the customer. In fact, to realise their true potential, and take their place as part of multi-disciplinary teams, designers need to build internal relationships and work collaboratively.
Design forms an intrinsic part of communication, so designers who are willing to adjust to the digital future will be an important part of the future.
Want more like this?
Want more like this?
Insight delivered to your inbox
Keep up to date with our free email. Hand picked whitepapers and posts from our blog, as well as exclusive videos and webinar invitations keep our Users one step ahead.
By clicking 'SIGN UP', you agree to our Terms of Use and Privacy Policy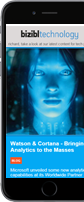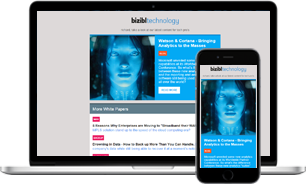 Want more like this?
Stay up to date with our content email