Deliver Online ROI through WCM
As we have moved into the era of the online customer, new requirements are forcing organisations to rethink how to engage and inspire online audiences. In an economy where every investment needs to be balanced against cost reductions and measured against business objectives, it is essential that the projected Return On Investment is known prior to purchasing decisions. Industry-leading companies have achieved large-scale reductions in the total cost of ownership by gaining control over communication complexity through Web Content Management. Download this paper to find out how WCM can benefit you.
Get the download

Below is an excerpt of "Deliver Online ROI through WCM". To get your free download, and unlimited access to the whole of bizibl.com, simply log in or join free.
#
#
#
#
#
#
#
#
#
#
#
#
#
#
#
#
#
#
#
#
#
#
#
#
#
#
#
#
#
#
#
#
#
#
#
#
#
#
#
#
#
#
#
#
#
#
#
#
#
#
#
#
#
#
#
#
#
#
#
#
#
#
#
#
#
#
#
#
#
#
#
#
#
#
#
#
#
#
#
#
#
#
#
#
#
#
#
#
#
#
#
#
#
#
#
#
#
#
#
#
#
#
#
#
#
#
#
#
#
#
#
#
#
#
#
#
#
#
#
#
#
#
#
#
#
#
#
#
#
#
#
#
#
#
#
#
#
#
#
#
#
#
#
#
#
#
#
#
#
Introduction
The rapid growth of internet communication has a massive impact on how organizations interact with their online audiences. Not only is the internet used for many different types of communication – including corporate communication, marketing campaigns and customer interaction – the number of individuals within organizations that actually contribute to this content has also drastically increased.
As a result, organizations have been ramping up their investments in the online channel over the last few years. In order to make the right investment, organizations need to understand the main business drivers for the online channel, and directly relate these to the upside and downside of their business. To justify investments, organizations need insight into the cost of extending and evolving their online marketing strategy and the potential extra revenue that the online channel can generate.
The main business drivers for the online channel fall into the following categories:
Communication complexity – manage the complexity of the "any time, any place" nature of the online channel and control the costs associated with this complexity for multiple sites, channels, brands, languages and audiences;
Organizational alignment – manage and create efficient and effective internal alignment to achieve operational excellence through processes, collaboration, quality control and IT infrastructure and resources;
Customer engagement – manage online customer engagement to drive revenue, influence the customer buying cycle, improve conversion rates, conduct campaigns and increase market share.
This white paper discusses several business drivers in each of these categories, and explains how the SDL Tridion Web Content Management platform contributes in either lowering the cost of your online operation, or in improving your bottom line through a compelling online presence.
Managing complexity
For many organizations, communication strategy has become much more complex. The proliferation of new channels (such as RSS, email, mobile), the increased demand from customers for new, relevant and targeted information, and globalization demands all have led to manageability issues for online communication.
Today, organizations need to deliver a targeted yet consistent message:
From different departments or business units
Towards different target audiences
Across multiple geographical regions
In multiple languages
Through multiple channels
Using one or more brands
Ensuring consistency and efficient time to market across these variables is an increasing challenge for many organizations, and synchronizing communication can become a true nightmare. This section describes the following ways to manage communication complexity:
Consolidating content assets
Launching new Web sites
Maintaining your system
Reducing translation costs
Implementation costs
All of these factors can help your organization to save costs as well as drive revenue
Consolidating content assets
Many organizations maintain multiple Web sites separately, and deploy multiple Web teams in different locations. Content assets (such as brand elements and corporate information) are duplicated and managed separately in these locations. Often, organizations use additional tools and applications to address additional channels
such as e-mail and print. This results in yet more duplication of content assets for use in these additional applications.
"By implementing the SDL Tridion solution and dispensing with the services of external Web masters and administrators, we estimate cost reductions of about two million Swedish crowns per year. This represents a tangible return on our investment in SDL Tridion technology, after just 18 months".
- Stefan Persson, CIO Corporate IS, at IFS World
SDL Tridion is an enterprise-ready, single-source repository for all Web content. SDL Tridion customers use it as a centralized system that addresses the needs of multiple sites, business units and languages. Since SDL Tridion offers functionality to deliver the same content through multiple channels such as e-mail, print and RSS, using the same system benefits to their entire enterprise and consolidates content assets across all channels, departments and languages.
Launching new Web sites
To address new markets or to launch new product or brand specific sites, organizations often build Web sites from scratch. The cost can increase exponentially depending variables such as localization, translation and target audiences,
Launching new Web sites can be a time consuming and complex process, requiring extensive input from both content authors and IT. New regional Web sites often involve repeating tasks in which separate teams recreate the same content, and establish the Web site infrastructure from scratch.
SDL Tridion enables organizations to create and launch new Web sites quickly and easily. It does so by enabling maximum reuse and minimum duplication of effort; this includes content, branding, navigation and even processes. SDL Tridion customers can launch new Web sites in days rather than months.
SDL Tridion allows you to set multi-site standards for Web site deployment and content updates. SDL Tridion enables this through BluePrinting™ that allows you to create a Web site hierarchy, which ensures that corporate centralized information is always shared, current and up-to-date in all Web sites.
New Web sites can inherit both content and layout and local marketers can easily add market or location-specific information as required:
Predefined page templates automatically define a consistent look-and-feel and brand elements
Content sharing is synchronized
Localization and translation are managed within the system
Multi-channel rollout is synchronized
Content for regional campaigns can be easily added or adapted
The SDL Tridion's BluePrinting technology reflects your organizations need to grow. The system's configuration reflects not only your internal processes and the relationships between, for example, corporate and local content contributors, but also your global content management requirements for multiple sites, brands, and target audiences.
The more your Web presence grows, the more you benefit. As your markets expand and the complexity of your online offering increases – brands, languages, audiences and more – you can quickly respond and proactively address the needs of the online channel. All of this establishes a long-term framework for your online marketing and communication regardless of how many regions, brands, or departments you need to manage.
Maintaining a constellation of Web sites
Many organizations spend up to 80% of their budgets on maintaining their systems and only 20% on new initiatives. Simple updates can be disproportionately timeconsuming compared to their value. This means that organizations can reduce their total cost of ownership by reducing the maintenance effort invest more in new initiatives.
"Gartner Surveys suggest that knowledge workers spend 25% of their time looking for information that has previously been created . . . Because search is improved in a WCM system, costs will be reduced. Once content is created and approved, the extent to which that content can be quickly accessed for reuse elsewhere will also cut costs, sometimes dramatically if the content is lengthy or technical."
Think, for example, of an international company that targets three different audiences: private consumers, businesses and distributors. The company is present in thirty different regions and translates content into five different languages. They also manage five distinct brands. In each region, three different departments contribute content. As marketing tools, the marketing department distributes material using four different channels.
As you can see, this type of scenario involves many different points at which content needs to be synchronized and managed. Even the smallest changes can have many different impact points especially if the change is used throughout multiple Web sites. This is a very laborious process that may involve extensive manual editing, cutting and pasting, project management and coordination, multiple e-mails and phone calls.
As you've seen in previous sections, SDL Tridion lays the foundation for efficient site maintenance and updates. It automates content synchronization, enabling enterprisewide coordination of all of the tasks that go into updating and maintaining online content. BluePrinting allows for content sharing, translation, and localization, as well as granular control over branding, multi-channel delivery and scheduled distribution. These capabilities give you the power to perform cascading updates through all of your Web sites.
Reducing translation costs
Market pressures and an increasingly global economy mean that organizations are under greater pressure than ever to provide local and corporate content in local languages. As emerging economies become even more powerful and active on the Web, this pressure increases.
The reality is that translation often involves long and complex implementations, lack of integration with content repositories and limited process automation. All of these things can take a substantial bite out of the ROI for global online communication.
SDL Tridion provides automated processes for new and modified content whereby content is sent to translators with a single click. All content is managed before and after translation and any newly translated content can instantaneously be published.
Return on investment includes a reduction in translation costs, time savings, fully managed content and quick delivery of online content for international audiences. This means that internet marketers and those contributing to online content can focus on the tasks at hand: faster time-to-market, coordinated rollouts of international campaigns and effective online communication. Translation quality and processes are clear and defined.
"Our partnership with SDL has enabled us to reduce translation costs more than 30% and improve time-to-market for our multilingual product marketing communications. It used to take 4 months for new product information to reach local web sites, now it's available for publication within weeks."
- Luuk de Jager ,Sr Manager Content Management, Central Marketing, Philips
For more detail, refer to the SDL Tridion white paper "Translation Management System builds a better business case".
Implementation costs
The quality of an implementation has a high impact on is the usability of your system, the extent to which it reflects your business goals, the long-term maintenance and growth of your Web site, and your ability to respond to new requirements.
"SDL Tridion anticipated our expectations thanks to the perfect synergy that exists between their teams and our other technical partners. Our imperatives were for our news to be disseminated in real time, in five languages, in order to guarantee the coherence of our communication worldwide. SDL Tridion has completely met our requirements."
- Cyril Abiteboul, Head of e-Business, Renault F1
SDL Tridion offers a wide range of out-of-the-box functionality. This substantially minimizes the technical challenges of an implementation and allows our customers to focus on the business objectives of the implementation. Implementations are rolled out using a specific methodology that maps an organization's specific business requirements to the implementation.
The Implementation Methodology ensures an effective and fast WCM implementation using a phased project rollout. The implementation design is based on the specific functional requirements organizations have for their current and future Web strategy. SDL Tridion consultants identify and address key strategic and functional issues and monitor the progress of any SDL Tridion project. In brief, this methodology is used to ensure that long-term Web site objectives are taken into consideration, laying a framework for future growth and changing business objectives.
SDL Tridion Professional Services organization and extensive global network of certified implementation partners guarantee a high quality implementation, meeting your requirements on time.
Aligning your organization
To achieve operational excellence for online strategy, organizations need efficient and effective internal alignment through processes, collaboration, quality control, IT infrastructure and operations. This internal alignment allows organizations to be more competitive and reduce costs by streamlining and automating their processes.
This chapter discusses how you can get the most out of your investment in the following ways:
Engaging your stakeholders
Achieving internal process efficiency
Taking full advantage of IT resources
Engaging your stakeholders
As the online channel becomes more and more critical for business strategy, more business units have a vested interest in contributing to your online channel, including:
Corporate communication – strategic communication goals, message and brand consistency, image & identity, PR
Marketing – campaign goals, lead generation, time-to-market, local content
IT – cost control, reliable infrastructure, fit existing systems, low support demands
Sales – e-commerce, target audiences, potential markets, up-sell opportunities
Customer support – Efficiency, online support, reduce call center costs, disseminate information, time effective
Web site visitors, however, encounter your Web site a single experience. They do not distinguish between who is contributing what; and they expect a unified experience that leads them through the buying cycle.
SDL Tridion's centralized approach to Web content management means that different business units can coordinate and manage the online user experience through a single system. Different tasks are delegated to the people best equipped to execute them. For example, Corporate Communication can focus solely on the branding and corporate identity aspects. Corporate marketers can define corporate campaigns and centrally control the launching of campaign-related content, while regional marketers can adapt this content to fit the needs of their regional target audiences.
Empowering different stakeholders within an organization is a key factor in rolling out Web content management technology since it means that they see direct benefits to their role and tasks. However, from an organizational perspective, permissions, policies and guidelines are crucial for control. SDL Tridion provides granular permission settings that control both the actions users can perform (such as publishing to the Web site) and the different content assets they can access. This provides the optimal balance between central control and delegated responsibilities.
Process efficiency
Due to the increased importance of your Web site to many different departments within your organization, it can be difficult to streamline and prioritize content creation, editorial and publishing processes. When Web content is derived from multiple locations, it can be difficult for organization to synchronize rollout and ensure consistent processes. In addition, decentralized Web content management can result in a lack of consistent branding and diluted messaging.
SDL Tridion allows you to define and enforce processes throughout your enterprise for multiple departments. Many different parts of your organization all have a stake in what you offer online, however, their expectations and specific goals may be very different. The more directly they can contribute, shape and participate in coordinating activities, adding and revising content, and work directly with your online channel, the more effective your organization will be in fulfilling your mandate to your customers. Customers, in this case, can include external prospects, intermediaries such as suppliers and internal audiences, such as different departments in your organization.
Consolidating IT resources
A Gartner report notes that the Web master function is a high-cost one. Skilled IT workers often spend a great deal of time doing HTML encoding, page layout and other activities that amount to editorial duties. When the Web publishing process is automated, these professionals can instead focus on higher-value tasks such as application development. On average, well-implemented WCM systems reduce Web master workloads by 75% in terms of repetitive, manual update of content."
Often Web masters use their preferred technology and tools to create the Web site, leading to high (but frequently invisible or hard to measure) license costs and a dispersed hardware infrastructure. The prototypical Web server that sits under the desk of the Web master and runs a country Web site still exists, and leads to a high risk for an online communication strategy. In addition, if organizations use multiple types of technology to manage their Web sites, this also incurs significant training costs for multiple systems.
SDL Tridion allows business users to easily update and publish content, add new content, manage e—mail campaigns and perform many tasks that typically considerable IT resources. Because it allows IT to set up predefined and reusable Web site elements, business users can then create content using forms, associate this content with existing templates and publish online content quickly. SDL Tridion is built on open standards. It also provides numerous public APIs through which you can easily add online interactivity. . This industry standard technology allows you to take advantage of your existing investments and internal expertise in the following:
W3C compliant XML
LDAP, Active Directory
Standard database, browser and OS support
WebServices, Java, COM and .NET APIs
Integrated with standard development environments (Dreamweaver, Visual Studio)
Gartner estimates that consolidation of multiple content repositories into a single system may cost between $100 000 to $200 000 but yields savings of twice that expenditure in one year following the consolidation3 . Hardware can also be consolidated and incorporated into the enterprise infrastructure, leading to lower administration costs.
Engage your customers
To achieve a maximum ROI need to not only control cost and streamline processes, your WCM should also empower you to drive revenue opportunities by engaging your visitors with targeted content and interaction.
This chapter explores the following areas of online customer engagement:
Time-to-market
Targeting market segments
Explore Web 2.0
Developing brand value
Time-to-market
Time-to-market is crucial when it comes to launching new products and services, since delays can result in missed opportunities or a negative market perception. At the same time, the pressure to launch must never compromise the quality of your communication.
Your business approach to Web content management depends on the ways in which you decentralize or centralize responsibility for different tasks and content requirements:
To coordinate global content updates such as product descriptions or financial information, your WCM needs to support a high level of content reuse, translation capabilities and synchronized delivery services.
If you use a decentralized model, you need to make sure that your regional operations, indirect sales channels and distributors can benefit from a single source repository with the ability to modify content for local campaigns and events.
Most organizations use a mix of both models. You WCM architecture and processes need to mirror different priorities and approaches for different product lines and the demand for different goods in different markets. Mismatches may lead to difficulties in coordinating tasks and activities.
SDL Tridion empowers companies to delivery content in a timely fashion by allowing you to reuse text, multimedia, layout and application building blocks. As a result, you can deliver modified content for multiple target audiences over multiple channels in multiple languages. Translation workflows and translation memory drastically reduce the translation time benefiting simultaneous country product launches.
Targeting market segments
Language and cultural considerations are crucial when planning online marketing activities due to local preferences, buying habits and local market conditions.
To create awareness and interest in your proposition that will lead to transactions, you need to provide targeted messages for different segments. SDL Tridion enables organizations to profile visitors, map content to these profiles and deliver targeted content it in real time.
SDL Tridion allows you to do this across multiple channels, creating channel consistency and synergy effects between traditional and online marketing initiatives. It also enables you to create and manage specific content that is relevant for the different phases in the customer buying cycle.
Successful campaigns can easily be reused and launched to multiple locations by allowing you to modify content as is appropriate for different areas.
The Profiling & Personalization solution dynamically matches visitor profiles with content. For anonymous visitors, it tracks clicking behavior and relate this to relevant topics and information. When a visitor signs in, it takes advantage of stored profile information and present relevant content for a more engaging experience.
Explore Web 2.0 technologies
Web 2.0 technologies have opened many new opportunities for companies to interact with their online audiences. Marketing professionals are turning to the social Web as part of their marketing mix in a few ways:
As a way of gathering information about specific user group
As a way of conveying information through targeted advertisements on 3rd party sites
By participating in external online communities and networking sites
By incorporating Web 2.0 tools on their own web sites and in their own organizations
In the end, participation in Web 2.0 enables you to monitor what is happening around your brand, integrate into communication networks so that you are participant rather than an observer, connect with customers directly and finally, provide your customers with tools to spread your messages.
SDL Tridion is a proven platform to enrich your web sites with social web components. By focusing on the business value of Web 2.0, and making sure that components are managed in unified way, SDL Tridion makes it easy for you to implement the Web 2.0 tools you need for greater customer engagement. When a particular technology has proved to be valuable to your organization, you can move it under the SDL Tridion umbrella and manage it across multiple Web sites, languages and audiences.
Developing brand value
Strong brands create strong associations and awareness that all contribute to your customers' intentions to buy. However, many organizations' initial attempts to globalize their Web sites results in locally created sites that look completely different from the central corporate Web site. The local Web sites of some car manufacturers provide some striking examples. A 2006 survey indicates that global corporations implement more than 80% of their own brand guidelines incorrectly.4
The value of brand begins with recognition of the visual elements of your brand but extends to the entire online user experience. For your Web site, your brand is actually in every element of their online experience, including:
Logos, taglines and key messages
The way in which your Web site reflects the image and identity of your organization's products and services
The ways in which your Web site is responsive to trends and offers competitive user experiences in terms of interactivity
The performance and reliability of your Web site including clear navigation and actionable paths
Value-added offers such as special offers
Customer service options
Personalization features that target your audiences needs
The ability to create loyalty through exceptional Web sites and consistent online user experiences is very resource intensive in the absence of an overall brand strategy and it becomes very difficult to implement branding strategies efficiently and consistently.
SDL Tridion is designed to ensure that corporate marketing professionals can enforce brand consistency in all areas of you Web site without hindering or taking time away from their priority marketing activities. In addition, the Standards & Integrity solution allows marketers to check their Web sites for compliance to both corporate and W3C standards such as brand compliance, accessibility standards and SEO.
Through image, multimedia, application and functionality re-use SDL Tridion guarantees that your Web site builds your brand equity by ensuring that the most important parts of your brand strategy are rolled out throughout all of your Web sites.
Conclusions
This white paper has described how several business drivers affect your online operation, and how SDL Tridion products can contribute to either lowering the costs of your online operation, or increase the odds of capturing more market opportunities
However, in many organizations, lowering costs and increasing market opportunities are mutually exclusive to each other. Lowering costs usually means that centralization and consolidation of resources are introduced. However, centralization in turn usually leads to a loss of flexibility and lack of involvement from decentralized business units. For Web Content Management specifically, organizations have to find the right balance between lowering costs while still maintaining enough flexibility in order to achieve business goals.
SDL Tridion products and solutions allow organizations to substantially lower costs, through an efficient reuse of content and other Web site elements. In addition, they allow organizations to delegate responsibilities to the people that are best equipped to fulfill certain tasks, which improve flexibility and the capability of organizations to respond to market changes
Doing the math
For some people, an ROI is mostly an exercise of comparing the price of a software solution (licenses, implementation costs, hardware) with the cost savings accrued by implementing this solution. However, as we have shown throughout this white paper, the true return on your investment comes from both these cost savings as well as from extra revenue generated by capturing new opportunities.
Costs savings by themselves can be extremely hard to measure. Many costs are hidden, for example, because people spend small amounts of time on certain tasks, but repeat these tasks many times. Often, these costs are not measured on a quantitative basis. Similarly, costs of disjoint solutions are frequently spread over the budgets of many different departments in your organization, making it hard to get insight into the overall numbers.
The impact on the revenue side of things is even harder to measure, and can only be measured over a longer period. For example, the impact that branding has on the awareness of internet visitors is hard to measure for many organizations if they do not perform online sales transactions too.
Therefore, this white paper has not given you a 'one size fits all' ROI model for buying a WCM solution. Rather, it has shown you which factors are likely to influence the return on your investment, and how technology can contribute to improve the return. As such, the ROI for WCM investments is a combination of quantitative and qualitative factors.
To do the math, you need to decide which of the business drivers are relevant to your organization, and how these can be quantified in order to make a sensible ROI calculation. Sometimes, the math for only one business driver may be enough to justify your investments. We frequently found that the arguments for a global operation, including translation of content into many languages, are compelling enough by themselves. The true economic impact of this investment however can only be determined by your own organization, looking at the various business drivers that affect your particular business model.
Want more like this?
Want more like this?
Insight delivered to your inbox
Keep up to date with our free email. Hand picked whitepapers and posts from our blog, as well as exclusive videos and webinar invitations keep our Users one step ahead.
By clicking 'SIGN UP', you agree to our Terms of Use and Privacy Policy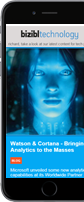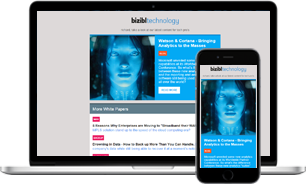 Want more like this?
Stay up to date with our content email