Cut Through The Noise: 7 Black Friday Email Marketing Tips to Smash Pre-Holiday Sales
It's a phenomena that has consistently been massive in the US, but Black Friday isn't just an American affair these days – it's an important date for marketers worldwide. More and more people are choosing to shop online to avoid the mayhem of going into stores of the busiest day of the year. In fact, Adobe Digital Index calculated that shoppers spent $2.74 billion online on Black Friday in 2015.
Sales generated from email marketing make up around 25% of transactions , making email a primary channel driving sales. So if there's one period in the year where you need to absolutely nail your email marketing, it's in the weeks running up to Black Friday.
Here's the lowdown on the tactics you need to know if you want to get the most from your email marketing.
Get the download

Below is an excerpt of "Cut Through The Noise: 7 Black Friday Email Marketing Tips to Smash Pre-Holiday Sales". To get your free download, and unlimited access to the whole of bizibl.com, simply log in or join free.
Tip1: Consider your inactive customers/subscribers
This is the ideal time to look back over your inactive customers and subscribers and identify opportunities to reengage them. At this time of year, most people will start shopping for the holidays and will be on the hunt for gifts.
It can be easier to tempt people back to your site if you've some outstanding Black Friday deals, but don't forget that there's also going to be lots of other noise to try and cut through.
A re-engagement campaign that aims to rekindle the love in the run-up to Black Friday is a good option. Be upfront about how the relationship has broken down and ask what they're interested in receiving from you – e.g. deals on electrical appliances – and use this data to create segments and deliver super-relevant Black Friday content.
Tip 2: The subject line
With so much competition at this time of year, your subject line is absolutely crucial. It's your one chance to stand out and draw people in, so put a lot of thought and research into it. Many marketers spend all their time on the content of their email, and then throw together a subject line at the last minute. When coming up with a subject line, you should think about the following:
Use your subject line to shout about your biggest and most attractive offers. Although letting customers know about huge discounts can work, consider wording that generates curiosity.
Tease your audience by suggesting you have something very special, but they have to click through to the email to find out what it is. Using an information gap is a psychological trigger and can compel people to click.
Think carefully about the words you are using, and avoid terms that every other company is saying during this period such as 'discount' and 'sale'. Instead, choose more striking alternatives.
Also, consider adding a sense of urgency and mention time-based offers in the subject line to make people feel they need to read the email right away. If it's possible, try and tailor the subject line to different audiences – i.e. your segments.
Tip 3:Use order data to personalize your emails
Another way you can inspire readers to take an action is to personalize your emails. And we don't just mean addressing your contacts on a first-name basis. In Econsultancy's Realities of Personalisation Report, 74% of marketers claimed that targeted messaging and personalization of emails improves customer engagement rates.
When it comes to Black Friday your secret weapon is your data, because it can give you valuable insight into what your customers are interested in and how best to target them. For instance, you could use past order data or browse history to recommend items from similar product categories. Relevant email content could mean the difference between a customer choosing you over a competitor.
Tip 4: Set up insight campaigns to help you segment
In order to make sure the right content reaches the appropriate people, you need to segment your contacts. But this can be difficult if you don't have access to order or behavioral data on your customers.
One way to combat this is by sending emails featuring multiple product categories in the run-up to Black Friday, then grouping contacts based on what they click in the email. For example, if you're going to be offering deals on home entertainment electronics like TVs or domestic electrical appliances like vacuums, and you know who's interested in what, it'll enable you to create and send emails with relevant offers on the day
Tip 5: Send abandoned cart follow-up emails
An average of 67.75% of all online shopping carts are abandoned globally, according to the Baymard Institute. Another smart Black Friday email marketing tactic is to send abandoned cart follow-up emails with a limited extended offer to those who left items in their basket and didn't complete the purchase on the day (e.g. you didn't buy yesterday but we'll let you have it for the Black Friday price for today only
According to Forrester's Understanding Shopping Cart Abandonment study, the estimated total of annual abandoned shopping cart revenue will reach $31 Billion dollars – that's a chunk of potential revenue you just don't want to miss out on.
Tip 6:Build up excitement and create urgency
Black Friday isn't just about the big day, it's all about the build-up. You need to touch base with your subscribers on several occasions, so that you start to build anticipation for the upcoming sales and deals on offer. That way, when it comes to making purchasing decisions, they will have your brand in the back of their mind.
You also need to create a sense of urgency with your emails, because this has a huge influence on people's decision making process. Likewise, scarcity can also have a huge impact – when people feel like something is going to run out, they want to snap it up right away.
A study was conducted in 1975 where people were shown one jar with 10 cookies and one with just two. Although the jars and contents were identical, participants valued the cookies in the near-empty jar more highly. Use time sensitive offers, countdown timers and mention how many products are left to drive sales. Amazon often uses both scarcity and urgency, and it's an extremely successful formula.
Tip7: On the big day, it's all about timing
You have the best possible emails designed and you're ready to go, but when is the best time to send them? If you send your emails at the wrong time on Black Friday, you will suffer from disappointing sales and conversions. There's a few different times that work best, including early morning from as early as 6am (15% of sales are completed before 9am, according to Internet Retailing's post Black Friday and Cyber Monday analysis), lunchtime, and between 6 and 9pm.
dotmailer also offers a send time optimization tool, which remembers when contacts open emails, wherever they are in the world, and automatically delivers future sends at the times they're most likely to be read.
Want more like this?
Want more like this?
Insight delivered to your inbox
Keep up to date with our free email. Hand picked whitepapers and posts from our blog, as well as exclusive videos and webinar invitations keep our Users one step ahead.
By clicking 'SIGN UP', you agree to our Terms of Use and Privacy Policy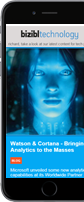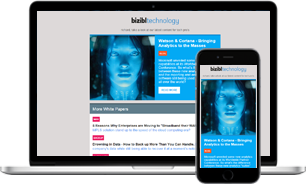 Want more like this?
Stay up to date with our content email