Crafting a Winning Facebook Ads Battle Plan
Facebook offers brands one of the most powerful advertising platforms in the world. It enables marketers to reach very specific audiences with different objectives across different devices. But along with the great opportunities on the platform come great complexities.
The playing field on Facebook has shifted; with large brands now paying for more than 70% of their reach on Facebook, the network is seeing a huge shift from an owned network to a paid (or more precisely, a "rented") one. In light of this change, advertisers need to arm themselves with the right data to make the right advertising choices in the increasingly complex world of Facebook Ads.
But fear not; we've done all the hard work for you. Socialbakers has been tracking the performance of Facebook ads over the past two years in order to determine the most effective ad options.
Get the download

Below is an excerpt of "Crafting a Winning Facebook Ads Battle Plan". To get your free download, and unlimited access to the whole of bizibl.com, simply log in or join free.
Understanding Ad Placements
The most coveted and valuable advertising space on Facebook is the News Feed. As of this writing there are three options for a News Feed ad: 1) appearing only on the desktop News Feed; 2) appearing only on the mobile News Feed; or 3) appearing on both.
Our data show that desktop News Feed ads have been outnumbering mobile News Feed ads for the past year.
The dominance of desktop News Feed ads recently changed quite drastically, though. Now, the most frequent News Feed ad type is joint desktop and mobile News Feed ads, which means today's marketers are not being precise in their ad placements.
Instead, they're leaving the placement of the impressions of their ads up to Facebook, and they're not deciding for themselves whether to place ads in either the desktop News Feed or the mobile News Feed separately.
Over 55% of Facebook ad spend goes to joint desktop and mobile News Feed ads, and the share is unfortunately only growing - advertisers are willingly taking a gamble with their ad effectiveness. To stay ahead of the curve, savvy marketers must advertise to each placement separately.
At the same time, mobile News Feed ads are now the fastest-growing placement type. While 17% of ads were placed to the mobile News Feed in January 2014, the share rose to 30% by June 2015.
When it comes to cost, the playing field has evened out. The cost per 1,000 impressions tends to be similar for mobile News Feed placements and desktop News Feed placements, which means marketers have more flexibility when it comes to choosing where to place their ads.
Effectiveness is a different story. Looking at data from H1 2015, we found that mobile News Feed ads are seeing a higher click-through rate (CTR) than Desktop News Feed ads; mobile News Feed ads have a CTR of 1.67% while for desktop News Feed ads it's at 1.04%. Still, it's important to note that the nature of a user's click-through on a mobile device is different than one on a desktop computer: the attention span is lower for the mobile user and the technological limitations of mobile web need to be taken into account as well.
Ad placement is a more complex issue than just making sure you're advertising to mobile and desktop users. It's vital to make sure you're considering the full story behind each placement strategy.
Key Takeaways
Be precise by advertising separately to desktop News Feeds and mobile News Feeds. Do not rely on the joint desktop and mobile News Feed ad option.
Mobile is growing, but don't underestimate the value of desktop when it comes to the News Feed. To drive website conversions, for example, it's a good idea to use desktop News Feed ads.
The cost for ad impressions on the mobile News Feed is similar to the cost for the desktop News Feed. The CTR on mobile News Feed ads is slightly higher, though.
Understanding Ad Objectives
Ad objectives are grouped into two categories: external or internal. External ads are used to direct a user off of Facebook; they include things like mobile app installs, website conversions, and product sales. Internal ads are ones that keep the user on Facebook. They include promoted video posts, ads sourcing page likes. All of these specific ad objectives should correspond very strongly to your company's marketing objectives, whether your intention be to build brand awareness or to drive prospects to convert.
The percentage of external ads on Facebook rose dramatically over the past year and a half, while marketers are spending roughly the same amount on external and internal ads.
It's only in the past couple months that we've seen the ratio of count of external to internal ads come closer to 1:1.
This indicates that external ads have actually been cheaper for advertisers and are thus a very efficient choice. It's cost-effective for marketers to send their target audience to locations off the Facebook platform.
[Download PDF to see Graphs]
What's behind this? On the external ads side, the Mobile App Install objective is on the rise, while Website Clicks and Website Conversions remain strong. On the internal ads side, the Video Views objective has become huge and is still growing; while only about 5-6% of internal ad spend went to Video Views last summer, now Video Views occupy around 30% of internal ad spend. The explosion of video means companies are competing for consumers' attention to video in the News Feed.
Desktop is the place for bringing Facebook users to your website or other owned entities. In the past six months, the percentage of desktop News Feed ads with Website Click or Conversion objectives has remained high and begun to stabilize.
In January 2014, about 40% of desktop News Feed ads had either of the objectives, whereas in the past few months anywhere between 62% and 75% have.
This means marketers are using desktop News Feed ads to primarily to direct users to their own platforms. All of this shows that marketers must be very deliberate when it comes to what their company's objectives are.
Key Takeaways
Facebook is a very efficient platform for lead generation and ROI. External ads should be used and tracked closely to measure how Facebook users are converting, whether it be through a purchase from a company or through an install of the company's mobile app.
Video is on the rise, and becoming increasingly competitive. Expect to invest heavily into video promotion in order to outperform other companies.
Marketers have chosen desktop as the place to send users to their websites, and for good reason; the desktop News Feed is a very effective placement for website conversion.
Understanding Ad Targeting
The right targeting strategy is vital on Facebook - it's the make-or-break point for your ads. If you're not targeting the right audience, your ad spend will go to waste. The good news is that it's extremely easy to target specific groups, or even specific people, on Facebook.
Custom Audience has been a breakthrough for Facebook advertising. Because it allows marketers to upload databases and lists of users they'd like to target, it means that social marketers can more closely align their efforts with their company's other marketing channels.
By May, Custom Audience targeting received the highest ad spend of any targeting option on Facebook. More recently, it's now just about even with Deeper Customer Interest targeting in terms of ad spend. It's also inching toward becoming the most frequently-used form of targeting.
In early 2014, only 4% of ads had Custom Audience targeting. Now, about 30% of ads do. For website conversions ads, it's even higher; 75% of them use Custom Audience targeting.
The data prove that marketers must keep their efforts centralized and remove any silos between traditional and digital marketing teams. Custom Audiences and Fan targeting is proven to be extremely effective on Facebook. Now more than ever, it's important for social marketing teams to be aligned with other marketing teams across digital and traditional media. Prospects and leads generated outside of Facebook can now be targeted on Facebook. To make the most of targeting on Facebook, marketers should integrate email databases, website visitors, and social fans into their target audience to boost ad effectiveness.
It's crucial to use an extensive targeting strategy to be competitive. We found that over 15% of total ad spend still features very basic Age and Location targeting only. Age, though, is an incredibly important aspect to consider in targeting. As of now, the most targeted age group is 25-34 year olds, followed by 35-44 year olds.
However, younger people (especially 13-24 year olds) tend to click on ads more. It's also much less expensive to reach younger groups on Facebook, no matter the gender; cost-per-click (CPC) only increases with age.
The bottom line is that it's no longer a viable option to use a broad targeting strategy on Facebook.
Key Takeaways
Custom Audience targeting is huge and is among the most effective targeting options on Facebook.
Social marketing teams should integrate their audience targeting with email lists, website visitor lists, and other databases from other marketing groups.
Age is crucial in targeting; younger audiences have a higher CTR and a lower CPC than older audiences.
The Rule of Threes for Facebook Ads
Seems complex? It's not. To advertise smartly on Facebook - the #DataDriven way - you need to remember a simple rule of threes - Placement, Objectives, Targeting. Always be mindful of:
For each aspect of your ad setup, remember the tips above, grounded in data and research. It all comes down to one thing, however - be as detailed and precise as possible, and use the full scope of the possibilities that Facebook provides to you.
Differentiate between desktop and mobile, always use objectives that strictly correspond to your goals, and target as precisely as you can.
Test, test, test… and you will soon find yourself in awe
[Download PDF to see Venn Diagram]
Want more like this?
Want more like this?
Insight delivered to your inbox
Keep up to date with our free email. Hand picked whitepapers and posts from our blog, as well as exclusive videos and webinar invitations keep our Users one step ahead.
By clicking 'SIGN UP', you agree to our Terms of Use and Privacy Policy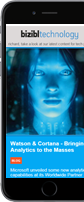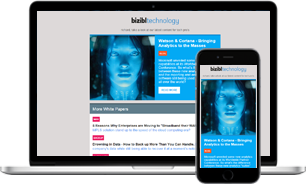 Want more like this?
Stay up to date with our content email