Content marketing is considered one of the most important components of any marketing program, but very few organisations consider their function as strategic and advanced.
According to a recent UK study by the Content Marketing Institute, only 5% of organisations would classify their content marketing efforts as sophisticated.
Yet, 79% stated they would increase the amount content produced in 2017. A further 21% of businesses also rated content marketing as the most commercially impactful activity to generate leads and sales, according to Hubspot.
Brands agree they need to produce more and better content, but the question is HOW?
In this report, we detail how to make content marketing a strategic and commercially impactful function, and how search plays an important part in the process. Our examples cover best practices from both leading brands and publishers.
Get the download

Below is an excerpt of "Content Strategy in 2017". To get your free download, and unlimited access to the whole of bizibl.com, simply log in or join free.
1. Transforming Customer Needs Into Content
Search behaviour represents people's top of mind thoughts and queries.
By understanding customer motivations behind their searches, brands can be more targeted and creative with their content.
The importance of search to understand customer needs is illustrated in the below example, which compares the online visit share of British beauty brand, Charlotte Tilbury and British beauty retailer, Space NK. Charlotte Tilbury has had a stellar year, growing by 106% in April year-on-year, overtaking Space NK in the latest month.
If we were to take the perspective of Space NK, we can see which terms Space NK has missed out on, over the month of April. Aside from product searches, Charlotte Tilbury had captured a significant share of organic searches around customer needs and product tools.
A comparison of the two beauty websites will help allude why this is the case. Charlotte Tilbury features a rich variety of content that addresses customer needs, including blogs, videos and how-to guides.
In contrast, customers are directed from search query directly to Space NK's product pages. There is then an opportunity for Space NK to integrate content and solutions with their product listings.
2. Keeping Evergreen Content Fresh
Condé Nast Britain is home to some of the world's most iconic media titles, including British Vogue, GQ, Wired, Glamour and CNTraveller.
Success is a result of relentless optimisation in reader engagement, with Hitwise at the heart of their intelligence tools.
In this chapter, we look at how Condé Nast Britain uses Hitwise tools to refresh their evergreen content and maintain top search rankings.
Condé Nast Britain titles have enjoyed huge growth in traffic from organic search, with individual articles seeing over 100% year-on-year gains.
Geoff Richards, Head of Data, Analytics and Insight at Condé Nast Britain, says:
"Hitwise gives us the power to uncover untapped content opportunities, with significant improvements delivered through simple optimisations, such as Search Term Variation capabilities. As shown in this example for 'The Best Afternoon Tea in London', Hitwise allowed us to identify top-trending terms, like "afternoon tea at the ritz" and "afternoon tea at the shard", and re-write our content accordingly."
3. Generating Quick Wins Through Search
As our preferences and interests change on a daily basis, so do our online searches.
Brands and publishers need to keep track of what is trending online, particularly for new and topical content.
In this section, we look at the Nokia 3310 relaunch, and analyse how The Independent won the lion's share of traffic from this emerging news story.
Online buzz around the revived Nokia 3310 first came about almost 2 weeks before its official announcement (at the Mobile World Congress on the 27th February).
If we dig deeper into the search variations around "Nokia 3310" during this week, terms with high organic rates also included "relaunch", "new" and "price".
Key Takeaways
Understand customer motivations behind their searches.
Use customer needs as a basis to develop creative, useful and engaging content.
Keep evergreen content alive through simple optimisation techniques, such as keyword searches.
Use fast moving organic terms to get the first mover advantage.
Replicate key organic terms to optimise click share against your competitors.
Want more like this?
Want more like this?
Insight delivered to your inbox
Keep up to date with our free email. Hand picked whitepapers and posts from our blog, as well as exclusive videos and webinar invitations keep our Users one step ahead.
By clicking 'SIGN UP', you agree to our Terms of Use and Privacy Policy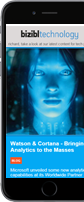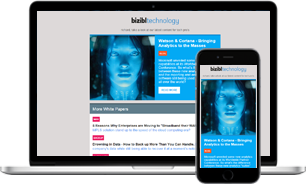 Want more like this?
Stay up to date with our content email