Confectionary & Snacks Brands on Social Media
Find out what confectionary and snacks brands do to create the best engagement and promote their products on social media. TOP candy and snacks brands get away with creating fun and engaging content and it works great for them.
This report is focused on:
Post Distribution: What Gets Posted and What Works
Paid Strategy: Branded Content Can Get Good Organic Reach Too
The TOP 10 Benchmark for Confectionary & Snacks Brands
After reading this report, you will understand how to integrate branded content successfully and how to boost your social media ROI.
Get the download

Below is an excerpt of "Confectionary & Snacks Brands on Social Media". To get your free download, and unlimited access to the whole of bizibl.com, simply log in or join free.
Confectionary & Snacks Brands on Social Media
Learn the Best Strategies for User Engagement, Post Promotion, & Benchmarking
We analyzed 10 brands that do exceedingly well on Facebook from the FMCG Confectionery & Snacks category by fan count, interactions, and growth. For a month, we tagged all of their posts by content category. This report is the result of that unique analysis.
The pages vary in their size, but certain tactics are popular across the board. Learn what the best of the best do to create their great results.
Total Fans
Our top candy and snacks brands get away with creating fun and engaging content and it works great for them. High engagement leads to better brand loyalty - an important goal for an industry that relies on impulse buying. Learn how the best of the best in this category create their results based on their content distribution strategy.
In this report
Post Distribution: What Gets Posted and What Works
Paid Strategy: Branded Content Can Get Good Organic Reach Too
The Top 10 Benchmark
Post Distribution: What Gets Posted and What Works
For the top 10 brands in the snacks and confectionery industry, humorous or interesting content makes up a quarter of what they post to Facebook. Showcasing the products, new lines, links to the website and congratulating fans with special events are also widely used. These brands have created great communities, and don't need to invite user participation as much - users post to their walls quite a lot as it is. This strategy works great for them in terms of interactions.
Dairy post category distribution
This post from M&M's USA got over 3,000 shares! Not only is it entertaining, but it also showcases a smart strategy a brand with mascots can have on social: get people to say what they want to say about themselves through your brand.
For Pringles Australia (or /PringlesDownUnder) humorous posts account for about 91% of all content.
Brand links proved to be popular with these brands and they did well on interactions too. Godiva is the only brand that posts almost exclusively brand links: 75% (and they get 95% of their interactions on them).
Straight up product shots and either clever copy or a tagline was the third most popular type of post for our top 10. Sunfeast Dark Fantasy post product shots 62% of the time.
Here's another type of product shot: Takis expertly position themselves as a companion in daily situations for one target group:
When it comes to interactions, the same three post types that get posted most by our top 10 also get the three first spots for engagement.
Interactions distribution by post category
In general, our candy and snacks top 10 does a lot better on interactions than the average FMCG Food brand. It's evident from their high interactions and uniformly great content that they monitor what their industry and competition are doing and creating strategy based on competitive intelligence.
Evolution of Interactions
These top 10 brands receive 5 times the fan questions than the average FMCG Food page. This means that they've built communities around their brands that allow for interaction. The average Question Response Rate is a Socially Devoted 69%.
Socially Devoted is the Socialbakers benchmark of excellence in social customer care. Brands are Socially Devoted when they answer at least 65% of user questions posed to them. Social customer care is extremely important both on and off social. It can cut costs, create better customer relationships and up your engagement and reach, therefore creating better social ROI for your company.
Number of Fan Posts
TL;DR
Our top 10 creates their Facebook content by engaging, funny or interesting content and straight-up product promos. Judging by the amount of interactions these brands get, their audiences seem to appreciate this straightforward approach. They also get a lot of fan questions and posts without doing much to invite the participation, and they take care to answer the questions posed to them.
Paid Strategy: The Top 10 Favors Video Content
Brand videos are the most promoted post type. Fan interaction posts (posts that directly invite user participation by asking the user to respond in some way) also get boosted by our top 10.
Post Distribuction Paid & Organic
Most promoted post types
It's crucial for your strategy to know what your competition is promoting. Using Socialbakers Promoted Post Detection you can find out how much and which posts your competition and your team is boosting and spend smarter!
From the below chart, Takis and Snickers have the smartest promotion strategies. They spend wisely and get great results.
TL;DR
Our top 10 brands get good organic interactions on their brand links and product posts, so they boost video ads repurposed or created for native social, as well as posts asking for user interaction to create better engagement. Looks like it's paying off for them!
The Top 10 Benchmark
Don't ever measure your performance in isolation - the numbers just won't be actionable. When you compare to a competitor, an industry benchmark, or one of the best brands in the industry, you can evaluate both performance metrics and tactics to see what works best, what doesn't, what to change, and where to improve.
These top brands know what they're doing. For the dairy industry, links to recipes, whether on their own website or to food blogs, is the content that creates strong communities. Posts inviting direct user participation and congratulations on special events are also very popular. However, interesting and funny posts get the bulk of interactions.
Monitor the below metrics to evaluate your own social media performance. The numbers represent the average for the metric for the top 10 brands in this report, for one month. This is your benchmark for the most important KPIs:
| | |
| --- | --- |
| Interactions on Page Posts | 71 974 |
| Likes on Page Posts | 64 148 |
| Comments on Page Posts | 2 985 |
| Shares on Page Posts | 5 345 |
| User Posts | 118 |
| User Comments | 3 266 |
| Questions Response Rate [%] | 69% |
| Questions Response Time [min] | 21:25:13 |
| Questions Respondable | 24 |
To find out how your own brand measures up to these standards, try a free trial of Socialbakers Analytics! You can compare your brand to up to 10 brands, custom labels, or pre-set benchmarks.
You can create a benchmark for the best brands in a category like we have here, or you can compare your page to the industry average, which is pre-set right in the solution.
Main take-aways
A candy or snacks brand can get great results with the right mix of fun, interesting content and product promos. Fans love to interact with their favorite brands!
Promote the right content, like brand videos and posts asking the fans to engage with the brand directly.
Measure against industry and competitors: competitive analysis is central to finding out the best strategy for your industry.
Want more like this?
Want more like this?
Insight delivered to your inbox
Keep up to date with our free email. Hand picked whitepapers and posts from our blog, as well as exclusive videos and webinar invitations keep our Users one step ahead.
By clicking 'SIGN UP', you agree to our Terms of Use and Privacy Policy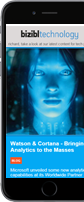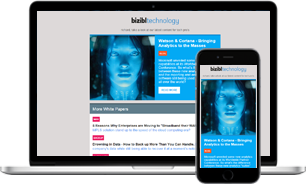 Want more like this?
Stay up to date with our content email