Up Close and Personal: Why Content is Key for Charities
It's tough being a charity right now. Around 40% of public services have been cut since 2010, which means that overstretched local governments rely on charities to help people who are being left behind. If that's not enough, an unpredictable economic and political climate is making it harder to plan when faced with a constant battle to deliver more services with dwindling resources.
Digital skills are vital to communicate your message
Charity sector marketing professionals are strapped for time, and under pressure to meet targets while keeping marketing budgets to a minimum. Social media continues to be an important tool in raising awareness. However, email marketing techniques offer significant opportunities to keep potential supporters engaged and loyal to your cause by building trust.
This paper will highlight:
Why building long-term trust is vital to gaining public support
How developing the right content for email marketing could help you increase your donations by communicating the messages that donors really care about
First-Person Marketing and how to leverage incremental innovation, build trust and gain long-term commitment from supporters.
Simple email marketing techniques to nurture, welcome and help you connect with your advocates.
How and when to capture data in the face of tighter regulations, ensuring you keep your supporters on your side, and keep your charity on the right side of the law.
Get the download

Below is an excerpt of "Up Close and Personal: Why Content is Key for Charities". To get your free download, and unlimited access to the whole of bizibl.com, simply log in or join free.
Charities need to work harder than ever to maintain and gain the trust of potential donors, fundraisers and volunteers. The past few years have been challenging due to unfavorable press coverage about aggressive marketing techniques in the sector and the fact that it's becoming harder to ask people to part with their money. The heart-breaking story of Olive Cooke, the elderly lady who found herself on the prospect list of many charity marketing campaigns painted an unpleasant picture of aggressive telemarketing techniques in the charity sector.
Launch of the Fundraising Preference Service
To help prevent any more Olive Cooke stories, the Fundraising Regulator in the UK has recently launched the Fundraising Preference Service (FPS) which gives individuals greater control over the contact we receive from charities. The FPS should help retain consumer confidence and eliminate barriers to engagement with the charities. And it will force charities to demonstrate the value of their communications in order to attract new subscribers.
We need to find innovative ways to be 'invited' into the hearts and minds of potential supporters
Batch and blast email marketing campaigns were never a good idea, but with new tighter rules like those from the FPS, coupled with tighter email marketing regulations around the globe, they are less likely than ever to convince people to give their hard-earned money, valuable time or personal data. If your message as a charity doesn't resonate, you can be switched off with just one click.
Create meaningful content that will resonate with your supporters
Offering the right email content, delivered in a creative way, will make your supporters stop and take notice. The trick is to take the time to understand what your donors and volunteers really care about.
People are more likely to give to causes when they understand the impact their donation is making
In a report from charity think tank NPC, British consumers would donate an additional £655 ($835) million each year to charity if they had access to more information about evidence of impact and knew exactly how their money would be spent. Around 20% of mainstream donors and 34% of high-income donors would increase their overall giving if charities were better at communicating their successes.
Tips for content success
Re-purpose your existing web content - If you already produce great articles and blog posts or other types of content on your website, you can use content automation to pull that into email campaigns. This is done using XML feeds, but you don't have to be techy! Your Email Service Provider should be able to help you set it up.
Create modular templates - In order to have enough time to focus on content, make sure email design is not one of your worries. A modular template approach in a robust Email Editor means you can pick and choose design layouts and simply insert the creative as and when you need it.
An additional £655m (US$835) a year in donations could be achieved if donors felt charities did a better job sharing the impact donations had in the areas they care about.
Donors care about results: Two-thirds of donors are interested to know how their donation will be used and are more interested in information about impact than thanks.
38% of donors do research before making larger donations. The easier results-focused information is to find, the more likely people will give.
Donors are loyal: Around 70% of mainstream donors give to the same organization time after time.
Think about First-Person Marketing
First-Person Marketing allows you to communicate personal and individual contextual email messages on a large scale. Essentially, it's the polar opposite of 'batch and blast' emails where you have one generic message pushed out to an untargeted list.
This is not just about using a mail merge tag with someone's name; First-Person Marketing allows you to use advanced data integrations to incorporate individual preferences, behavior, interests, and lifecycle/journey touchpoints into your content.
The net result is relevant content that will resonate with your supporters on an individual basis.
Top tips to get started with First Person Marketing
Stop thinking about your list as just 'data'. Think about it as a collection of individuals with needs, opinions and interests.
Reign back on 'one size fits all' email blasts. There will inevitably be times when you need to communicate a single message to everyone, but it should not be your only consideration.
Use testing techniques before you press send. Always ask 'why?' and 'what if' and then work out what you need to do to make it happen.
Commit to ongoing change. Sometimes an organization's structure and politics can make significant changes seem impossible. The important thing is to keep looking for small incremental changes on an ongoing basis.
Increase efficiency and relevance with automation. By taking time to examine donor journeys and decide where you can introduce automation, you not only save time but improve their experience by sending relevant content.
Simple email strategies you can use right away
Charities often start a relationship with a supporter based off a single key event or campaign. Bring them further into the fold with an onboarding campaigns. These are usually a sequence of automated emails that can take your supporters through a process to become more entrenched in your brand and what you stand for. This could be:
Stories about how their donations make an impact on the recipients of your charity.
Helpful information to keep your supporters engaged with an event such as a marathon or sponsored walk.
Progress updates on your project to encourage supporters to share details with friends or offer additional donations.
Certificates and social media badges when supporters have completed an action such as hosting their own fundraiser or completed a run to encourage word-of-mouth. Use dynamic content to personalize the email with their name, amount raised and completed time for a race (if appropriate).
Breast Cancer Care
Breast Cancer Care saw an 81% open rate for fundraising welcome email campaign.
New registrants for Breast Cancer Care's Pink Ribbonwalk received a friendly and informal welcome email within 24 hours of signing up. The objective was to keep new registrants engaged and to share the ways the charity supports its fundraisers. The timing and relevant subject line convinced 81% of receivers to open the email, which was a 19% increase in open rates compared to the previous year.
Campaign highlights:
Relevant timing: A welcome email was automatically triggered within 24 hours of registration.
A personalized greeting: The email content included the subscriber's name, the location of their chosen Ribbonwalk together with a friendly welcome and enthusiastic copy.
Helpful additional information: The email included links to resources such as training plans and sponsor forms.
Your supporters will never be more engaged with your email program than on the day they sign up. Maintain that enthusiasm with an automated welcome campaign. These emails can be used when someone initially engages with your brand, makes a donation or signs up to volunteer. The goal is to let them know quickly, normally within 24 hours, that their help and support is meaningful and appreciated.
Thank people for their donation and let them know how it will be used.
Send follow up emails when a supporter opts-in to receive your content via your website or social media pages.
Communicate a process such as 'what happens next' to let people know what to expect over the coming weeks or months.
Blue Cross
Blue Cross creates personalized donor journeys with email automation.
Blue Cross for Pets wanted to offer a more personalized email experience for new donors and to track their journey right from the start. The email content echoed the message from their most popular TV ad featuring a dog called Baxter. The copywriting team used strong imagery, and emotional language that outlined exactly now the donation made a difference. The emails also used personalized data such as the exact amount that the subscriber donated. Across the sequence of automated emails, Blue Cross saw a 54% open rate.
Campaign highlights:
Personalization: Personalized information such as amount donated, was used in the email content.
Automation: An automated sequence was designed over a 20-day period.
Analytics: The Blue Cross team can track behavior and click-through activity that will help with future email campaigns.
Content: The email informed donors on the impact of their contribution to create brand affinity.
Nurture campaigns are designed to contribute to the process of developing long-term relationships at every stage of a 'sales' process. Testing the type of messaging and timing of these emails is crucial as every audience is different.
Consider offering something to your supporter before you ask them to give their time or money. For example, the RSPB (Royal Society for the Protection of Birds) offers guides on how to build 'homes for nature' including a 'bug hotel' and a 'hedgehog cage'.
Set up a carefully timed sequence for optimum results. You don't want their interest to become weak, but you don't want to email them every day either. Start with a weekly or biweekly sequence of three or four emails and test the timing to determine the best level of engagement.
Set clear objectives for every email in the sequence. Do you want these contacts to understand more the scale or your cause or tell them a story of the impact of a donation?
Use abandoned basket functionality to nudge potential donors towards completing their donation.
NSPCC
NSPCC uses Adestra's Conversion Capture technology to make the donor experience as smooth as possible
The NSPCC (National Society for the Prevention of Cruelty to Children), created a targeted campaign using the subject line 'Please do try again' to help recover lost donations from users who abandon the donation process. The charity achieved an impressive 48% open-rate, which is higher than the industry average and significantly more than the charity's regular email campaigns. It also helped them recover an average £38 ($48) per abandoned donation, significantly contributing to their cause.
Campaign highlights:
The subject line and timing of the email prompt was crucial to the impressive open rates.
The campaign helped the charity identify any users who may be having technical difficulties completing their donation.
The content was based around powerful emotional phrases such as 'support is vital', 'every penny can make a difference' and 'end cruelty to children.'
List segmentation allows you to offer relevant content to your supporters based on demographics, behavior, purchasing history or interests.
Start with broad segments such as donors, volunteers or advocates. They all believe in your cause, but have different motivations to get involved so it's important to address those to keep email engagement optimized.
Drill down further into identifying the different target audiences within each segment. You will have more than one type of donor or volunteer.
Think beyond the obvious. It's easy to come up with broad brush terms such as 'over 50s'. If you try and think about common interests, beliefs or behaviors, your campaigns will be more effective.
Don't have much data? Start small by gaining insights from past behavior like Parkinson's did.
Parkinson's
Parkinson's UK uses purchase history to segment its audience
Parkinson's UK wanted to grow its revenue from the online shop and increase engagement for its Christmas email marketing campaign. By segmenting its supporter list via past purchase history, the charity saw a 94% increase in revenue compared to the same period the year before.
Campaign highlights:
List segmentation: Parkinson's segmented its supporter list into three categories according to past purchase behavior.
Targeted emails: Each segment was sent a series of targeted emails, encouraging subscribers to make a purchase based on their past interactions and purchases.
Split testing: The marketing team used split testing techniques and discovered that 'less sales-driven' content performed best.
Integrated campaign: They used a cohesive approach that created a consistent message across all marketing touchpoints.
How and when to capture data
With major data protection law reform happening in 2018 in Europe and the UK, charities need to be more careful than ever about capturing and using public data. Here are some best practice guidelines.
Keep people informed on data usage from the start
Before people give you their details, they should know that you might use their information for fundraising or marketing. Consider a simple declaration such as "We will keep your details so we can contact you about future activities and how you can support us."
Be fair about using data
You can only use data in ways that are compatible with the original purpose it was obtained for. So if people were never informed that their data would be used for fundraising activities, it is unfair to use it that way. Don't ask for more data than you need either, it can create a compliance risk. Under the new rules, personal information should only be collected for specific purposes. This means that marketers who harvest data on customers "just in case" are technically in breaching the law if they do not put that information to use in a proportionate and relevant way.
For example, nearly two-thirds (64%) of marketers collect location data but rarely use it in their email marketing, making its collection hard to justify (The State of Digital Personalisation 2016).
Give people the opportunity to say no
If someone tells you they don't want their details used for marketing or fundraising, it's your responsibility to make sure they are not contacted for that purpose. But don't take away their opportunity to contribute to your cause because of it.,
The new data protection reforms will make a dramatic impact on how charities carry out fundraising activities. You can find out more from the Information Commissioner's office.
Email marketing offers a low-cost and effective way to engage with supporters and build meaningful relationships
Charities need to find cost-effective and efficient ways to stay in touch with supporters, donors and volunteers on a consistent basis. Email marketing, when done well, ticks all those boxes.
Good return on investment
Email marketing is still one of the best value marketing techniques out there, both in terms of time and cost. Email still outperforms any other marketing activity for moving your supporters towards your desired outcome. Adestra's 2016 Email Industry Census Key Sector Report shows that 84% of charities and Not-for-Profit organizations have experienced excellent ROI from email marketing techniques. An increase of 18% since 2014!
Insight on behavior and interests
Email marketing offers you fast results without having to undertake expensive market research. You will find out almost immediately what works, what doesn't work so you can take steps to fix or edit your content to get better results.
Personalization
Personalization has been mentioned numerous times during this report, and with good reason. The more relevant your campaigns, the better the results.
Inspire further action from existing supporters
The people on your email list have already expressed an interest in your organization and the work that you do. Your TV and social media campaigns are great for bringing new people into the fold. But your email marketing can even enhance these, to encourage and inspire action in a more effective way. To learn more about that, check out our eGuide: Leveraging the Combined Power of Email and Social Media.
Want more like this?
Want more like this?
Insight delivered to your inbox
Keep up to date with our free email. Hand picked whitepapers and posts from our blog, as well as exclusive videos and webinar invitations keep our Users one step ahead.
By clicking 'SIGN UP', you agree to our Terms of Use and Privacy Policy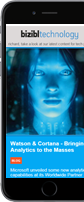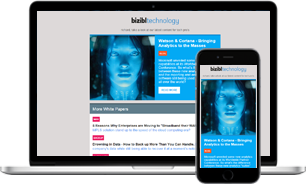 Want more like this?
Stay up to date with our content email