Building Customer Loyalty through Email Marketing
This top-downloaded strategy guide examines some key elements of customer loyalty using a mix of dotmailer clients' experience, the very latest best practices and industry analytics. Supported by case studies from industry leading brands, this step by step this guide will show you through all aspects of email marketing, from integrating social media to getting buy in from senior management. Download now to learn how successfully build customer loyalty through your email marketing.
Get the download

Below is an excerpt of "Building Customer Loyalty through Email Marketing". To get your free download, and unlimited access to the whole of bizibl.com, simply log in or join free.
Customer loyalty and how you measure it
The traditional definition of customer loyalty is a financial one – your most loyal customers are clearly those who keep returning to do business with you.
But loyalty in the digital world has much wider implications.
There is no standard industry metric to define a loyal customer
For some organizations it can be the bald metric of how frequently their customers do business with them. For others, such as online retailers, it is also a measure of how often customers share favorable reviews or feedback on the organization or brand. Others view loyalty as customers simply being open to receiving marketing communications.
However, there are standard metrics for measuring customer satisfaction, generally on a scale of 1-5, with 4.5 or above being taken as "completely satisfied."
The most sophisticated marketers use these ratings to shape the content of email campaigns, with different messages going to different groups or indviduals, depending on their loyalty markers.
Except in a few rare instances, complete customer satisfaction is the key to securing customer loyalty and generating superior long-term financial performance. Totally satisfying the members of the targeted customer group should be a top priority.
- Harvard's report "Why Satisfied Customers Defect"
Customer satisfaction vs loyalty
There is an area of misconception around the relationship between customer satisfaction and customer loyalty. Harvard Business School is widely recognized as a leading source of business knowledge, and sums up the relationship between loyalty and satisfaction. At its simplest, Harvard researchers point out that unless you have satisfied customers you have no chance of making them loyal.
As long ago as 1995 Harvard were analyzing the relationship between customer satisfaction and loyalty, and every year since, have reported that the reason many companies fail to drive loyalty and satisfaction higher is that they don't take all the factors that drive a purchase decision into account when using tactics to try and improve customer loyalty. So at the heart of any loyalty campaign lies the need to raise customer satisfaction to levels of 'complete'. This objective has implications right across a business and impinges on every touchpoint between the customer and the organization.
Business buy-in
Spreading the word about the importance of customer satisfaction across the enterprise needs senior buyin - right from the very top - and an absolute focus on delivering the best possible customer experience from every person in that business.
There are many organizations in which customer satisfaction is right at the top of the corporate agenda. These rank among some of the most successful users of email as a marketing and customer loyalty tool.
Our annual industry benchmark report, "Hitting the Mark", shows how companies like House of Fraser, Sainsbury's, M&S, Boots, Apple and Macys have built impressive loyalty programs using email to drive traffic to websites and encourage signups for rewards and incentives to build customer loyalty.
Several dotMailer clients, like ODEON, SpicerHaart, Crystal Palace FC, Help for Heroes, Dove Spa and Cabbages & Roses, whose experiences are all detailed in this guide, are enjoying strong customer loyalty and repeat business through effective email campaigns.
In 2012 Dove Spa built an email database that captured the email address of every person buying Strength Within, its latest anti-wrinkle supplement.
The supplement had proven results, but took 14 weeks to show, and over two thirds of consumers only bought an initial 4-week course.
Through a multilayered email marketing drip campaign using dotMailer's email marketing automation and CRM integration, Dove Spa achieved a 78% repeat purchase rate for the product – well over twice the industry average.
Why email marketing to drive loyalty?
In the last decade or more, email has evolved from being a blunt communications tool to the most popular and effective method of direct customer communication.
According to figures from the DMA, over 3 billion marketing emails were sent out last year by all kinds of organizations, from retail giants to local charities, with average open rates of one in six across the entire industry. With the rise of the smartphone, the intimacy of the relationship between email and the recipient has grown ever further. And the results for online retailers and digital marketers have been impressive.
One of the most effective uses of email communications is to build customer intimacy, trust and satisfaction. These are the critical factors for creating loyalty, support, and ultimately advocacy from your customer base.
Email is the #1 activity on mobiles
From satisfaction to advocacy
Whether measured through standard metrics or analysis of customer reviews on sites, advocacy is the Holy Grail of online relationships.
Industry standard Net Promoter Score calculates the overall percentage of customers who would recommend, or promote, your business.
As the graphic shows, the best way to gauge the efficiency of a company's growth engine is to take the percentage of customers who are promoters and subtract the percentage who are detractors. This equation is how we calculate a Net Promoter Score for a company.
The challenge for most organizations is to raise the NPS by getting a greater percentage of customers into the promoter group, and in this respect regular communication through email, particularly if it is a twoway engagement, will build a firm base from which to increase the quality of their impression of you.
However, because email can be such an intimate medium, the way you communicate will have a critical effect on the reaction you get, so needs to be carefully considered, tested and trialled, to ensure that the messages are appropriately targeted, composed and delivered.
Targeted success
There is no greater copywriting challenge in marketing than email. Getting it right is a multifaceted skill that starts with the ability to capture the reader's undivided attention in the subject line, and carries through to the point that the reader thinks it was his or her bright idea to buy, before they get to the end of the email.
But there's a lot more to successful loyalty building than just compelling copy and content. At the root of the success of any email campaign is a close and detailed understanding of the target customer. Not just in demographic terms, but in terms of the rich vein of information that can be mined about their purchasing patterns, engagement with email marketing and social media, their browsing patterns and propensities, and their preferences and choices online.
Knowing how to best time the mailing, understanding the trigger points and voting points that impact response and campaign ROI, all require a detailed analytical approach.
DHL Express is the global market leader in the international express courier business, with a parcel delivery network spanning more than 220 countries and territories.
As Lori Folts, DHL's Head of Marketing Communications for the Americas, explains, working in a way that DHL describes as 'Globally Local' presents a complex challenge. Lori's region covers more than 40 countries in six main languages (American English, Caribbean English, Usted, Brazilian, Tu and Mexican, Caribbean French).
"We also customize the Spanish version to the various dialects within the region", explains Lori. Lori's team is responsible for delivering marketing campaigns across the entire Americas region, from the southern tip of Argentina in South America to Canada.
Defining an email loyalty strategy
For many organizations the use of email has evolved over time rather than starting as the core of a dedicated strategy to build and maintain customer loyalty. We're working on the assumption that you've already built up a database of contacts and customers with both contact and other information you can use to drive your marketing.
But if this database has grown organically, as most organizations' have, it's a good idea to define your answers to some key strategic questions before heading off down the track of building a loyalty email campaign strategy.
Why do you want to use email to build loyalty?
How do you plan to use it?
What is in it for your customers?
How good is the data?
What do you need to do to improve it?
How well does the data match your key customer targets?
How are you going to differentiate between each group?
How do you plan to segment lists and content?
How well does your email platform integrate with customer systems?
How are you going to define and measure success?
As a guide for management – try and answer each of those questions in no more than two paragraphs – you may find the exercise highly illuminating! The answers will highlight issues, strengths and opportunities your business needs to plan for and resolve as a key part of your loyalty building strategy.
Finally, you need to make sure that there is a business case that you can use to justify the investment of marketing budget in creating and rolling out a comprehensive email campaign approach, for which you will need a sophisticated email platform.
Building the conversation
The biggest difference between traditional marketing and digital marketing is that you move from broadcasting messages to opening up a dialogue directly between brand and consumer
For a lot of marketers that's a big change in mindset, as many have been brought up being used to feedback coming from market research and focus groups.
However today, if someone likes or dislikes your brand, they will happily say so – and share their feelings with the world around them, through social media, email and mobile., which opens up huge opportunities for brands to engage much more closely with their customers through creating and continuing conversations.
As we'll see in a later section of this document, a great deal of this conversation building can in fact be automated. But the key to successfully increasing customer loyalty through email lies in the quality of the conversation you and your customer enjoy.
Building a successful email conversation and finding what will work best for you and your customers is a process of continual evolution. While facilities like email campaign split testing allow you to pre-test a random sample of your mailing list with different subjects, content and creative, real interaction comes from careful targeting of messages and matching content to the recipient's profile and requirements.
When you are using email to build loyalty it's important to remember that the ultimate goal is to turn customers into advocates, and the best way to achieve this is by giving them a high-quality experience; across your products, your service and your messaging.
It's also important to remember that email can be a very powerful way of re-engaging customers who have not purchased or responded to any offers recently.
Loyal customers expect preferential treatment. This could be, for example:
Loyalty-building 'added value' content
Customer-exclusive offers and promotions
VIP service
Exclusive previews of new product ranges, lines, styles, features, etc.
Invitations to competitions and prize draws
Engagement-building User Generated Content
Invitations to events
Refer-a-friend program
Renewal program
Upmarket fashion and homewares retailer Cabbages & Roses does over two-thirds of its business online and considers effective customer communication to be one of its key differentiators.
They were looking for a way to not only expand on their customer data, but to also integrate their Magento-driven store with dotMailer to create a seamless and personalised customer communication journey
Holly Leigh-Harvey, Operations Director, comments, "by integrating the data from Magento into dotMailer we have been able to draw across all that information into dotMailer, and segment it."
This activity has been highly effective – Holly now has a list of over 11,000 names of people interested in being kept informed about their new products, special offers and fashion news.
Bringing management and other departments on board
One of the biggest challenges that many digital marketers face is getting buy-in from senior management to an email customer loyalty program that can call for a major change in marketing strategy.
For many senior marketers, using email to build loyalty is exciting, but untested territory. For those brought up steeped in traditions of 'The Way We've Always Done It' the challenge can be even greater, because they are used to tried and tested methods with known success rates. To ease this part of the process you need to build an effective business case – you may think it's a no-brainer, but a surprising number of CMOs still fail to see why email should be any more effective than conventional media, with many seeing it purely as a way to reduce postage costs!
Email open and response rate metrics are strong grounds in a business case. Traditional direct mail response rates languish in the low single figure percentages of 1-3%, and mass broadcast marketing such as TV and press advertising can deliver absolutely no response metric at all. By comparison the DMA calculates the average open rate on emails as being 15% while most dotMailer customers report an average of twice that amount.
The ability to show not just that the message has been received, but also interacted with, is the most powerful success metric for any marketing activity. Email offers result in by far the deepest response rate analysis of any marketing channel for any organization – right down to contact level - both to generate new sales and increase customer engagement and loyalty
Companies that prioritize the customer experience generate 60% higher profits than their competitors.
There are some excellent research resources into the value of email – Forrester in particular has researched the use of email as a means of influencing purchases, with an innovative experiment in association with US retail group GSI where they ran a special day called 'Cyber Monday'. On this day each of the 15 members of the retail group produced a range of online only offers for that day, and the responses from people who purchased on that day along with how they found out about the offer make a very convincing case for using email.
The charts to the right show how 'Cyber Monday' results compared with the big US shopping period for both hard and soft goods. The Forrester figures show that roughly twice as many people are motivated to purchase by email as from searching
Another compelling argument is to look at the experiences of your peers and competitors, which is why dotMailer's client case studies can form a key part of your business case justification.
Using segmentation to increase loyalty
Email marketing is unique as a channel in that it gives marketers the ability to effectively market to an audience of one, just many times over.
Understanding what is relevant to your customers in order to create this one-to-one message means building and maintaining sophisticated intelligence about them.
This has to go much deeper than just understanding 'open' and 'click through' rates. You need to track your customers' buying behavior, levels and specifics of their engagement with your marketing and your business, as well as demographic and social profiles, to really understand and influence their loyalty through your email marketing.
One outstanding example of a company using segmentation to effectively increase the attraction of its email program is online retailer CabbagesandRoses.com Operations Director Holly Leigh-Harvey explains: "By integrating our email and ecommerce systems we can segment by spend over a specific period, by location and purchase type, and create very personalized promotions that will appeal directly to those customers' buying habits.
"We can also identify those who only buy when there's a promotion on, and those who'll buy at any time, as well as those who respond to different types of offer. It really does deliver exceptional insight into our customer base and we're now beginning to see just how effective delivering such highly personalized campaigns can actually be."
Cabbages and Roses effectively automate this messaging by integrating their dotMailer email marketing with their Magento ecommerce solution. The success of marketing in this way is so great that Holly is hiring additional staff to focus entirely on this aspect of ecommerce.
Automating the conversation
Email loyalty building is a journey, not a destination - and the further along that journey your organization goes, the greater your database of contacts will become and the greater your requirements to send the right message to the right person at the right time.
This is the point at which you're going to need to let the technology do the work for you by introducing email marketing automation.
Email marketing automation calls for a set of rules and triggers that ensure relevant messages are sent to the right people at just the right time. You will need to understand the customer journey and lifecycle in detail, their likely interest points and triggers, so that you can map these in advance and design the content and triggered emails in order to ensure that they get timely, relevant content.
Clearly every business is different, but perhaps one of the best ways to illustrate this approach in action is by looking at estate agency group Spicerhaart. They use triggers and email marketing automation to ensure they correctly send timely messages to build their email marketing loyalty program around the house buyer journey, using email to cement loyalty and drive cross-sell.
Want more like this?
Want more like this?
Insight delivered to your inbox
Keep up to date with our free email. Hand picked whitepapers and posts from our blog, as well as exclusive videos and webinar invitations keep our Users one step ahead.
By clicking 'SIGN UP', you agree to our Terms of Use and Privacy Policy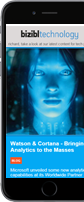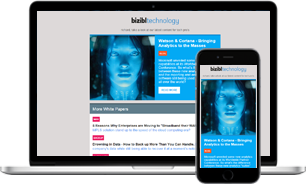 With over 250 branches, the group has developed a sophisticated customer database which is used to drive email marketing automation using dotMailer, to support its clients' journey through the seeking, acquisition, purchase and moving stages of house buying.
Spicerhaart's iMarketing Manager, Matt Dale, explains. "We start with a welcome email when someone signs up. This is normally when they request property details through one of the portals, such as RightMove, so we have their address and contact information, and a rough profile of their property needs. Each email is tailored and comes from the individual branch manager, so from the outset we start to build a personal relationship."
This is a hugely effective approach to email lifecycle marketing, and plays a key part in building customer loyalty and trust. Whichever approach you use, it is critical to capture as much relevant data as possible to help inform future segmentation decisions and ensure that every email you send will encourage loyalty rather than deter it. Remember, loyalty is like reputation – hard-earned but easily lost.
Want more like this?
Want more like this?
Insight delivered to your inbox
Keep up to date with our free email. Hand picked whitepapers and posts from our blog, as well as exclusive videos and webinar invitations keep our Users one step ahead.
By clicking 'SIGN UP', you agree to our Terms of Use and Privacy Policy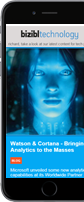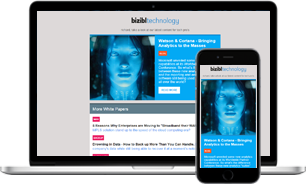 dotMailer client, Spicerhaart, operates a network of estate agencies, with several distinct brands
One of the most important aspects that it set out to achieve was to make the email feel highly individual, so each one is branded with the specific agency that the applicant first contacted and is signed by the local branch manager.
Because the whole process is fully automated, over 90% of the emails are triggered by an applicant's actions, as Spicerhaart's iMarketing Manager, Matt Dale, explains: "Once an applicant has registered, we keep track of which properties they have viewed and use that information to ensure they receive priority notifications when we take on a new instruction. Each of the individual property details that we send out has links to the properties on the website, so we can then monitor open and click rates to see what is attracting their interest and use this information to tailor other send outs."
"Because the email marketing campaigns are designed to help improve customer service, the process doesn't end when a customer makes an offer but moves into an added value phase designed to provide support with critical decisions, such as finding legal services and mortgages, moving on to setting up utility contracts, identifying and managing removals once contracts are exchanged, then completing the sale."
"At the end of the process of course we'll also do a 'welcome to your new home' mail, and run a satisfaction survey to get their feedback on how well we were able to help," Matt comments. "We're also keen to get customer quotes, both on Facebook and our own sites, and encourage them to get their friends to use us, with vouchers for introductions. Email is a great way to help generate that kind of user-driven content."
#For many online retailers, email marketing to cross-sell, based on customer behavior, is relatively straightforward. But for ODEON cinemas, the challenge is far more complex
The current total Première membership of 2+ million means a great deal of transactional data to store and mine in order for ODEON to turn those transactional and behavioral patterns into targeted customer segments for data-driven email marketing.
But being able to create and target purchase behavior-based segments in this way is critical for ODEON to maximise cross-sell from their loyalty scheme membership base and send highly relevant email messages that will build and maintain reader engagement.
Chris Boddice, who heads up ODEON's CRM and Digital teams, comments, "Working out how to predict likely interest in movies based on previous attendance is something of an art."
"It's fairly predictable that customers who enjoy Bond films will also enjoy Jason Bourne, and Mission Impossible, but what we want to do is to find out the other movie types that those who went to see those films also enjoy, then use that information to suggest films that others might find worth trying. And our experience has been that the combination of films is as important as the type of film."
Chris is particularly excited about the introduction of 3D movies like Gravity featuring Sandra Bullock and George Clooney. "This is one film that you just have to see in 3D."
"It's one of those great chances to promote to a very wide range of audiences with subtly different messages," he continues. "So we can mail people who have been to 3D movies before with a '…you are sooo going to enjoy this…' message. We can also email people who enjoy sci-fi movies but haven't seen a 3D film with a '...if you've never tried 3D, now's the time…' message, and so on. The key is that the nuancing of the copy makes the email feel really personal."
Capturing email addresses
However good your eCRM system, the one thing that will trip it up is if you fail to collect email addresses, and particularly the permission of the people whose contact details you collect, to send them email.
Capturing email addresses online via a website is relatively easy.
For those with a retail operation, or for whom there can be many pre-sales contacts before a sale is closed, more creative ways of getting people to part with their details are needed.
For the majority of retailers including major supermarkets, capturing email addresses at point of sale remains a low priority. They rely on loyalty cards, often referring customers to register online in return for distinct benefits such as vouchers and special offers. However getting accurate email addresses at point of sale has proven difficult for many retailers – counter staff are often dealing with queues of customers, so the additional minute it takes to get a customer to give up and capture that information can result in unacceptably long delays.
Only among a few retailers has it become standard practice for staff to try to capture email addresses at the point of sale. Some print out competition entry forms that offer customers the chance to win vouchers or other incentives.
Others drive all email capture through their loyalty programs, but the majority still rely predominantly on email capture online.
For B2B organizations, email capture can be tricky, unless there is a definite incentive, such as access to a report or to specific information that is not otherwise publicly available. Many organizations produce thought leadership documents, such as strategy guides and whitepapers, requiring website visitors to sign up with their email address and permission to use it, in order to access the value-added content.
Whatever route you choose, remember that people will not readily give up an email address, together with the opportunity for you to further market to them, without some tangible incentive to do so. Some organizations actually offer cash or goods to a specific value incentive. Loyalty schemes regularly dish out 20,000 points to an individual just for signing up. But the redemption rate of these schemes is so low that in reality very few people ever realize the value.
It's important to keep the value of the email address in mind when pitching loyalty rewards for signing up, which brings us neatly to our next question…
The dotMailer team helped to drive increased awareness and interaction with fans on a personal level, involving a video of the club's cheerleaders – The Crystals.
This was promoted on YouTube with a competition to generate shares and email addresses, with the winner being given the chance to star in the next Crystals video, and to win an iPad. With just under 3500 registrations from the video alone, and 3774 signups to their newsletter off the back of the two viral campaigns, the Crystal Palace database was dramatically increased.
Having built its list to the point where there are now over 76,000 active members, and having added the ability to effectively segment data, Mike Sinnerton, the club's Assistant Communications Manager, is pleased to report that the club is now making maximum use of email. "In January 2013, we sent out over 400,000 different mails. We couldn't have even dreamed of doing that just 18 months ago."
How much is an email address worth?
Before setting out on an email address acquisition campaign, it is important to bear in mind the likely value to your organization of an email address. In a recent relevancy group executive survey of 402 email marketing execs, just 32% stated they know the value of their email addresses.
Returning customers spend on average 67% more than first-time customers.
- Bain & Company
The DMA calculates that the average email address value is around £10/$16US, but in reality the value of each email address will differ significantly not just from one business to another, but also between types of address and their sources.
There will be some demographics that are of higher value than others, so arguably it is worth spending more to acquire emails that match a particular profile that you have found represents higher net value customers. However the discipline of dividing your digital revenue by the number of subscribers helps to ensure that you don't overpay for email address acquisition.
A widely used formula is to divide the revenue generated from your email marketing program over a fixed period, by the average number of people on your list across that same time.
On the basis of 100,000 email addresses that generate half a million pounds of revenue, then the calculation works out as follows:
[Table or chart in PDF file - Register or sign in to view]
t can be argued that you can increase the value of each email address by considering a 'lifetime' value based on the number of years that a customer stays with you, but most organizations find it more straightforward to stick with an annual value. This is an important consideration when looking at loyalty programs – unless loyalty can be translated into hard cash, it becomes very difficult to justify expenditure on building loyalty programs.
Data integration – connecting your email marketing to your CRM data
Critical to the success of your email program is an effective integration between your email marketing and your CRM system.
If you are planning to conduct ecommerce and focus loyalty campaigns towards specific customer groups, it's essential you have two-way, seamless data transfer between your CRM data and your email marketing platform.
Effective integration allows you to automate laborious data tasks, to give you a single up-to-date view of your customers' engagement with your organization, and to enable data-driven targeting and automation.
Currently the market is well served for CRM applications but not all are capable of answering the full range of needs that most companies now have. The increasing amount of information and segmentation that can be captured, from social media interaction to web behavior to purchase data, means that databases need to be scalable, robust and flexible.
Currently cloud-based CRM, analytic, and ecommerce applications are proving their value as companies move away from on-site dedicated servers. Among these, the ones we find our customers choosing with by far the greatest frequency are:
Whatever email service provider you choose, it is critical to ensure that it offers seamless integration with your CRM and ecommerce systems.
Increased efficiency and reduced cost
The charity Help For Heroes was one of the earliest adopters of dotMailer's Microsoft Dynamics connector because the charity needed to turn email from a broadcasting tool into a means of precisely targeting specific messages to relevant supporters.
"MS Dynamics gives us an almost unlimited ability to segment information, which has a dramatic effect on the impact of e-shots," comments Ben Henson, Change Manager (IT) at Help for Heroes. "For example, if one of our supporters was doing a Land's End to John o'Groats cycle ride, in the past we'd have only been able to email information about this to the whole mailing list. "
"Now we can target those people who we know are close to the route, and even use different copy to appeal to those who might be tempted to sign up and ride along for a portion of the journey, from those who will just come along, cheer the riders on and make a donation."
"Being able to refine mailings not just by content but by targeting them directly towards those people we know are most likely to respond is going to have a profoundly beneficial effect on the success of email," Ben comments. "Linking MS Dynamics and dotMailer offers huge potential for streamlining our operations and reducing costs."
Mobile optimization – making your content work on any device
In the last year m-commerce has shown a startling growth rate of over 68%, with different surveys all pointing to the fact that the second screen - smart phones and tablets - is set to become the primary method of digital interaction between consumers, brands and each other.
At the beginning of 2013 MINTEL released its Annual Retail Predictions Report in which it charted the rise of m-commerce. This showed that whereas in 2009 just 4% of people bought one or more of their gifts online, by the end of 2012 – just three years later – that figure had risen to 84% of respondents.
In September 2013, e-Marketer reported that mobile commerce is set to grow to the point of accounting for 16% of total ecommerce sales. Whereas it was seen until fairly recently as a 'Generation Y' activity, mobile communication is now totally cross-generational.
While the general consensus is that the average smartphone user checks their email six times per day, anyone who is an 'agile worker' will know that six times per hour – or whenever a message pops in is a more likely metric!
It costs 5 times more to acquire new customers than it does to keep current ones.
- Forresters Research
This chart shows the split between platforms used by people receiving marketing emails sent by dotMailer's marketing team. Here, even in a B2B marketing environment, the once all-dominant Outlook now accounts for just 64% of email opens, with a quarter of all email opens taking place on mobile devices – either in or outside of the office.
The key point to remember is that whether your organization is focused on B2C or B2B marketing, there is a growing chance that your email won't be read on a desktop or laptop PC, but on a mobile device.
So you need to make sure that your message is correctly optimized to ensure that whichever device it is received on, the user is able to see and read the message easily, and most importantly act on it.
Speak to your email template designer about the use of media queries to enable this optimization automatically, or speak to dotMailer's own Creative Studio team.
Defining an effective loyalty content strategy
The decision to leave content strategy to the last section in this guide is deliberate. Content is the final piece of the puzzle. Without a clear strategy, a clean, data-rich and permissionbased email database, and effective segmentation, the best copywriting, graphics or offers in the world will be wasted.
We cannot stress enough the importance of getting those initial elements of your program right before you start creating your loyalty email program content.
Critically you need to establish clear objectives for any email loyalty campaign before you start. Most email campaigns fall broadly into one of the following categories, and each has different objectives that all contribute towards increasing loyalty, even though they also require different approaches:
Customer nurture – welcoming new customers, keeping customers informed and engaged
Customer satisfaction
Customer research – finding out more about customer preferences and propensities
Referrals
1. Customer nurture/soft sell
Building customer loyalty starts with the moment you engage customers. With the wide acceptance of capturing email addresses as part of a point of sale transaction, companies can now build deep and detailed intelligence on their customers that relates to their demographic and purchase habits, and potentially provides a goldmine of marketing information.
There are many examples of effective nurturing approaches, such as:
Loyalty-building offers and points programs
Exclusive offers and promotions
Engagement building user generated content
Invitations to attend customer events
New product news and special offers
Sending out a 'welcome' email in response to someone joining a loyalty scheme is now considered as a mandatory first engagement action. Many brands also take this opportunity to ask the recipient to provide more personal data and information. But, they will most likely want something in return!
One thing to bear in mind: There may be some misconception around the value that customers want to receive from loyalty programs. In 2012 IBM conducted a study into the reasons that people gave for signing up to social engagement with brands.
The survey found that most of the brand managers believed their consumers were seeking to engage with the brand and feel some sense of identity and community as a brand advocate. They ranked purchases and incentives as the least powerful motivator for digital engagement. In reality and by contrast, over two-thirds of those questioned cited the ability to receive offers and incentives as their primary motivation for signing up!
Clearly if you want to make customers who receive emails feel special, you need to keep them incentivized, which, as we discussed earlier, means devising incentives that will attract and still be realistic.
Perception gap
Consumers' ranking: The reasons they interact with companies via social sites
Businesses' ranking: Why they think consumers follow them via social sites
Insight-driven customer satisfaction
As the Harvard research mentioned (page 4), without satisfaction you won't get loyalty, and one of the best ways to improve customer satisfaction is to ask them what they didn't like! In July 2013 Argos Stores won an ECMOD award for the way it used information harvested from customer feedback to turn around the ratings of its 'Bush' range of TVs and improve customer satisfaction.
The TVs in question were scoring review averages of around 3.5 out of 5 on its website, yet the comments were generally highly complimentary, with particular praise for the design, appearance, picture and sound quality. Emailing customers to find out why their ratings produced this dichotomy unearthed a very clear objection. Because the TV remote control had been produced in three shades of grey, most users found it hard to see the control details while watching TV, thus diminishing the experience of using an otherwise brilliant product.
Using online surveying to discover this customer satisfaction issue and then changing that aspect of the design led to the ratings climbing steadily to the point that they now average 4.8 – effectively a 30% increase in customer satisfaction. Insurance giant AVIVA takes a similar approach. AVIVA actively seeks customer feedback from every policyholder that has made a claim. Those who reply and give a rating of less than 3.5 are immediately followed up in person by a customer services representative with the aim of turning them around and increasing satisfaction.
Given that it takes 8 times as much marketing resource to convert a new customer as it does to increase loyalty from an existing one, regular emails to check on customer satisfaction are a highly cost-effective tool.
Listening to customers and acting on that information is also one of the most effective ways to increase your Net Promoter Score. A survey commissioned by BazaarVoice in July 2013 polled 1500 people who had submitted negative feedback to companies and found that after seeing a brand response to a negative a review, 71% of consumers in the survey changed their perception of the brand. While this survey covers web reviews, its findings are just as valid for email marketing – an even more intimate and powerful way of engaging customers!
One other finding from that report worth noting: the survey found that being truly responsive meant using conversational, human language that fits the brand and avoids "corporate speak." Thank correspondents for their comments, whether good or bad, and never use a canned response. Copying and pasting the same response does not show a brand is listening; in fact, it suggests the opposite and is almost as bad as not responding at all.
Research
Customer research remains one of the most valuable uses for email, whether as a way of testlaunching products, identifying trends and opinions, inviting reaction to new developments, or simply finding out what factors are likely to improve your customers' perception of your brand.
Want more like this?
Want more like this?
Insight delivered to your inbox
Keep up to date with our free email. Hand picked whitepapers and posts from our blog, as well as exclusive videos and webinar invitations keep our Users one step ahead.
By clicking 'SIGN UP', you agree to our Terms of Use and Privacy Policy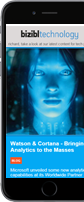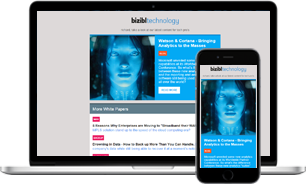 Some email marketing platforms provide integrated online survey tools, enabling instant data appending and email list enrichment, along with survey personalization (i.e. pre-filling survey fields with data you already hold on your contacts to boost form submission rates) and email automation based on survey responses and respondent behavior.
dotMailer combines these online survey integration benefits with a unique technology feature that lets marketers create 'branded' online surveys that look and navigate exactly as if they were part of your website.
Referrals
It's every marketer's ambition to convert happy customers into advocates, and email provides a powerful tool for building referral programs from both marketers' and customers' perspectives. Referral programs give the customer a chance to share their experiences and views, which you can use to drive product improvements, as well as for further marketing activity and generating new customers.
But perhaps the most attractive aspect of email-based referrals for marketers is the ability to get happy customers to spread the word that they are pleased with your products and services – in effect, to do the hardest part of your marketing for you.
SKY TV has an ongoing referral program that targets subscribers with offers to recommend a friend – these can range from a free upgrade to another service or £75 of vouchers for use at M&S, Tesco or John Lewis. Subscribers are reminded of this offer whenever their subscription is due for renewal, and the fact that it has been one of SKY's longest enduring promotions suggests that it is highly effective!
Online, 'word-of-mouth marketing' is one of the most effective tools in the marketer's box – Nielsen reports that 81% of online consumers' purchase decisions are influenced by their friends' social media posts, and email is a powerful trigger to drive happy customers to make referrals on your behalf, including:
Social media sharing – which can be triggered with embedded Facebook/ Twitter links
Customer reviews and recommendations – a keystone of Amazon.com's marketing activities and that of most online retailers
Testimonials and case studies – Unilever is perhaps best-known for its 'Real Women' campaign that sets out to find 'real' women and share their stories.
User generated content – apart from being one of the most effective ways to make your SEO ramp off the scale, using email to drive special promos where customers are asked to post videos of themselves using products is a sure-fire way of giving your customers their 15 minutes of fame!
80% of your company's future revenue will come from just 20% of your existing customers."
- Forbes
How much should you pay for reviews?
There are two conflicting schools of thought around incentivizing reviews. While every product and service will have its 'ranters and ravers' who will willingly share their views with the world, the challenge for marketers is to get the happy neutrals to move up the advocacy scale and make their feelings more public.
Until as recently as 2012 it was common for companies to offer financial incentives to people to provide reviews, but the explosion in reviews and the volume of email activity used by major brands and retailers to drive them has meant that 'paid' reviews have become much less common. A 2012 survey by brand advocacy specialists Zuberance found that out of 1445 consumers that had provided a review of a product, less than 1% did so in order to receive an incentive, whereas 50% did so because they had a good experience.
As we stated earlier – the key to successful loyalty lies in the level of the customer's satisfaction.
Measuring return on investment
A key challenge for marketers is to prove that an email campaign was 'worth it'. Showing improvements in customer loyalty can be difficult, but regular research and surveys into customer attitudes to your brand allow you to map improvements in sentiment and match these to specific campaigns.
Marketing metrics
When linked through to CRM and ecommerce solutions, the financial return on any email campaign can be calculated to the last penny, but it is a short-sighted marketer whose only measure of success is hard revenue. However building customer loyalty is not about generating direct revenue from each message.
As a working practice we find that most dotMailer clients look at a range of factors including:
Open rates
Click through rates
Click-to-open rates
Forwards
Dwell time on landing pages
Replies
Opt-out/unsubscribes
Customer satisfaction, NPS and loyalty metrics
Email is a communication tool. It is the most personal level of communication available to organizations beyond actually speaking with a customer, so to get an effective measure of return on investment, you need to widen the parameters by which success is defined.
Whichever metrics you choose to measure, it is important to remember that there really is no industry standard measure of success, as confirmed by dotMailer client Sian Allmark, Head of Marketing at Dove Spa. "It's a false effort to try and compare your results against an arbitrary industry benchmark. All you can do is set your parameters and refine them as each campaign rolls out to establish what is 'normal', 'good', and 'exceptional' for your business."
Sian speaks from experience – the campaign she ran for Dove Spa's Strength Within anti-wrinkle supplement achieved one of the most financially successful results on record, with a 78% repeat purchase rate. Now that, by anyone's yardstick, is outstanding customer loyalty.
Want more like this?
Want more like this?
Insight delivered to your inbox
Keep up to date with our free email. Hand picked whitepapers and posts from our blog, as well as exclusive videos and webinar invitations keep our Users one step ahead.
By clicking 'SIGN UP', you agree to our Terms of Use and Privacy Policy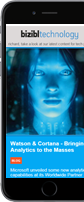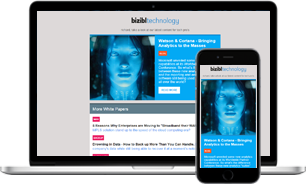 Want more like this?
Stay up to date with our content email