Ad Retargeting - Back to Basics
Driving traffic to the company website is a primary goal for many digital marketers, but what do you do when the site visitor leaves without converting? One answer is retargeting, reliant on placing cookies on visitors computers and allowing ad serving companies such as Google to display your ads to your user whilte they visit other sites. Retargeting is fantastic for branding, making you appear to have a massive online presence, and also encourages contacts to return to your site, thus increasing the likelihood that they'll take the desired action. Here are 10 fantastic tips for using retargeting to encourage engagement and drive revenue.
Get the download

Below is an excerpt of "Ad Retargeting - Back to Basics". To get your free download, and unlimited access to the whole of bizibl.com, simply log in or join free.
1) Customize the ad and landing page.
To get the most out of retargeting, go beyond a general ad that links to a generic Web page or form, and instead tie the ad and landing page to the specific offer the customer or prospect abandoned. For example, if a contact browsed your online store's selection of Brand X bakeware, make that the primary focus in your ad and landing page (but not the only one—see tip #3).
2) Provide a shorter form on the retargeting page.
Ideally, you'll streamline the initial offer form as much as possible, using tactics such as progressive profiling and social login to gather information and make the form completion process easier. But if you decide to ask for more information up front, consider serving up a shorter form on the retargeting landing page—only requiring three fields rather than seven to download a white paper, for example. Given that two-thirds of consumers prefer companies to offer a social sign-in option, you might also include a social login alternative here to help increase speed-to-conversion.
3) Present different offers on the retargeting landing page.
Focusing on the item the contact originally interacted with on your site is a savvy way to ensure relevance—but don't limit yourself to that specific entity. Instead, include related secondary options on the retargeting landing page that the contact can click on. By broadening the selections, you'll account for additional user preferences and positions in the buying cycle, increasing your chances of success. For example:
Original option—Webinar registration: On the landing page, include links to a related white paper, product demo and/or newsletter sign-up in addition to the primary call to action (the Webinar registration).
Original option—pair of "Model A" running shoes: On the landing page, supplement the primary offer (Model A running shoes) with photos and info on shoes that are similar to Model A, plus links to a shoe-buying guide, a running tips video and/or a newsletter sign-up
4) Retarget based on email opens in addition to website visits.
Want to double down on the branding impact of your emails? Similar to how you retarget via your website, you can place code in your emails so when recipients open them, cookies are placed on their browser and they'll see your ads on select websites moving forward.
5) Track metrics and learn.
As you would with an email campaign, monitor a range of metrics so you can evaluate what ads and offers are performing best and adjust future initiatives accordingly. Remember to track conversions as well as impressions and clicks, since the ads and landing pages that tally the highest clicks, for example, may be different than the ones that drive the most revenue.
6) Go beyond the product-centric in your retargeting ads.
Running ads focused on the products or services your Web visitors showed an interest in is a relevant, savvy way to connect. But just as your email messaging can benefit from mixing product-centric content with educational content, consider incorporating ads for thought capital, newsletter sign-ups, Foursquare promotions or "Add us on LinkedIn" into your advertising rotation.
7) Get social with social browsers.
If visitors come to your site via social—clicking on a business associate's Tweet or a friend's Facebook page, for example—you know they're socially active. So, segment these visitors and deliver them retargeting ads that invite them to follow you on Twitter, like you on Facebook, etc. Also, remember to build your landing pages around the concept of social sharing (where applicable) and prominently featuring social network links.
8) Double up on cart abandonment.
For those cart abandoners for whom you have an email address, take a two-pronged approach to maximize conversions:
Use remarketing to target abandoners via ads on websites they visit later, inviting them to return to complete their purchase.
Send a service-oriented, multipart email series using best practices to maximize chances of reclaiming lost revenue.
Used in tandem, these tactics will help you make the most of your retargeting efforts.
9) Upsell those who completed a purchase or download.
Don't limit your retargeting efforts to those who failed to complete the action you desired. Instead, segment those who actually made a purchase or downloaded an item and upsell or cross-sell them with related ads. For example, you could retarget someone who bought a baseball glove with ads for bats, balls and caps, or remarket to someone who downloaded a Webinar with ads promoting your product demo or free 30-day service trial. For best results, consider pairing these retargeting efforts with a triggered upsell or cross-sell email message.
10) Time your retargeting ads to match the buying cycle.
Instead of just running the same ads for the duration of your remarketing time period, try promoting content in your ads that matches what the typical customer or prospect is looking for at that time. For example, let's say you sell a product that typically needs to be replenished after 30 days. For the first 30 days after purchase, you could remarket the buyer with ads promoting your newsletter, how-to guide and related products; after the 30-day period elapsed, you could then retarget with ads promoting the product the buyer would soon be running out of, perhaps testing the use of discounts to see how they impact sales, margins and overall revenue. (You'd also want to set up a triggered replenishment reminder email.)
Similarly, for the first 30 days after prospects register for a Webinar, you could retarget them with educational content such as white papers, tip sheets and how-to videos. After 30 days, you could advertise more aggressive offers such as "click for a demo" or "click to have a salesperson contact you." Again, running these retargeting ads in conjunction with an automated email nurture program that reacts to a prospect's behaviors and preferences can maximize your chances for success.
Want more like this?
Want more like this?
Insight delivered to your inbox
Keep up to date with our free email. Hand picked whitepapers and posts from our blog, as well as exclusive videos and webinar invitations keep our Users one step ahead.
By clicking 'SIGN UP', you agree to our Terms of Use and Privacy Policy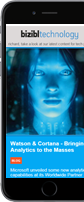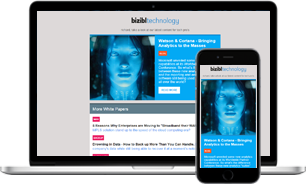 Want more like this?
Stay up to date with our content email