6 Ways to Use Instagram Content for Brand Marketing
Instagram propelled itself in December 2014 to become the second largest and fastest growing social network – increasing growth by over 50%, and surpassing Twitter's 284 million active users in Q3 with over 300 million. It's trending among millennials too, and for good reason – it provides stunning visuals and editing capabilities like no other and is simple to use.
This provides a great opportunity for marketers to capitalize from the huge amount of persuasive user generated content published (70 million average photos and videos per day) to the world's favorite video and photo sharing network. Download this whitepaper for six top ways marketers can really bolster their brand marketing using Instagram.
Get the download

Below is an excerpt of "6 Ways to Use Instagram Content for Brand Marketing". To get your free download, and unlimited access to the whole of bizibl.com, simply log in or join free.
6 Ways to Use Instagram for Brand Marketing
Discover how to drive audience acquisition, boost engagement and optimize sales conversions.
Introduction
Instagram propelled itself in December 2014 to become the second largest and fastest growing social network - increasing growth by over 50% and surpassing Twitter's 284 million active users in Q3 with over 300 million.
It's trending among millennials too, and for good reason - it provides stunning visuals and editing capabilities like no other and is simple to use. Sharing its sleek looking content is now the norm for mobile and connected consumers.
300 million monthly active users
70%+ people outside the US
30 billion+ photos shared
2.5 likes daily
70 million average photos and videos per day
Instagram Brands and Industries
Of the top 50 brands on Instagram, each of them has an average of two million posts mentioning their brands, with Nike having 23 million posts with the #Nike hashtag (adding more than 300 thousand per month). This explosion in user created and shared content provides a great opportunity for marketers to capitalize on the authentic and persuasive content published to the world's favorite short-form video and photo sharing network.
Instagram Adoption by Brand per Industry
The automotive, fast food, soft drink and apparel industries are most represented on Instagram with a 100% adoption rate. By contrast, the insurance industry is the least present on Instagram with only a 30% adoption rate. So, Instagram has certainly been widely adopted by consumers and brands alike. But, what are the ways to get the most out of this most-visual of networks?
Photo and Video Hashtag Campaigns
Consumers on Instagram are already using hashtags to share photos and videos about their experiences and favorite brands. They treat hashtags like digital signatures that connect these interactions, their conversations and their followers.
"83% of posts include at least one hashtag"
In turn, by creating a hashtag around a campaign and running an associated photo or video competition on Instagram (and other networks like Twitter), brands can create a context for their fans to capture and share their experiences. And, in turn, provide the opportunity for the brand to e ectively leverage this user-generated content (UGC) within the campaign and across other marketing channels.
Using a marketing engagement platform, marketers can easily filter and curate the best user-generated content and social advocacy triggered as part of a hashtag campaign into curated pages called social hubs. These social hubs can also be extended with the addition of embedded interactive marketing experiences, such as sweepstakes, contests, polls and voting mechanisms that drive further engagement and data acquisition.
Socialized Websites
Today's savvy brands are transforming their websites and other digital channels into immersive social hubs that feature the optimal mix of branded content and user-generated content. These hubs are engineered to maximize engagement, drive interaction and boost traffic to campaign and product pages.
Research suggests, brands have not seized the opportunity that user-generated content presents for transforming web experiences and driving socially-referred commerce.
93% of prestige brands have an Instagram account.
55% link from their websites to their Instagram profile, but only a few are tapping into the real power of social.
14% feature Instagram photos on their own websites, where they can really start to influence potential customers.
Instagram-powered websites achieve results:
22% increase on click-throughs on CTAs when pages ingest social content.
10% decrease in bounce rates on web pages that feature social content and interactive apps.
300% increase in dwell time on pages with social content and interactive apps.
11% increase in web traffic with sites that feature social content and interactive applications.
E-commerce and Native Advertising
Research shows Instagram-style photos have a startling ability to drive brand engagement, consideration and sales conversions. In fact, 84% of millennials say user-generated content has infl uenced what they buy.
By displaying authentic and persuasive Instagram photos within e-commerce experiences and featuring shoppable contextual links within social hubs e.g. "Buy Now" calls to actions, brands can monetize UGC, increase sales and prove measurable ROI.
Adopt Native Advertising
Consider using native advertising with embedded Instagram photos as an e ective way to blend credible user-generated content within your editorial. Then use it as a destination for TV advertising to target the rising second-screen generation. Just take a feed of curated social content, then distribute across your website or to other digital channels, such as online ads, apps or kiosks. A call to action can link to your storefront, product page or wherever else you wish. But remember to request the rights to use this type of content for other marketing promotions and advertising.
25% Instagram images on websites achieve a 25% better conversion rate than glossy product shots.
7% Featuring user-generated photos at the point of purchase boosts sales conversion by up to 7%.
28% Brand engagement rises by 28% when users are exposed to earned and professionally produced content.
Live Events
Whether you're promoting the build up to a festival on a website, or keeping people up to date with everything that's happening during an event, user-generated content is a great way of involving your audience and keeping people connected. Simply discover, curate and re-mix UGC around a specifi c event hashtag with your own content.
User-generated content doesn't have to just live online. It can easily be displayed on large screens at festivals, expos and awards shows, or even in retail environments to support in-store promotions.
Again, using a relevant hashtag will help maximize the amount of shared content and drive engagement. Ultimately, consumers trust content from their peers, and will love the idea of being featured on your social wall during an event.
Whether it's online or at a live event, with the EngageSciences marketing engagement platform brands are able to display UGC content in "event mode", where real-time content from Instagram and other major social networks is continually updated within the social walls. So your audiences won't miss a thing.
Obtaining Rights to Use Instagram Content
There are times when brands will want to use compelling user-generated content for marketing purposes that weren't considered as part of an original Instagram campaign. Or, they might have discovered some killer content featuring the brand that has been created and shared outside of a specifi c promotion or campaign featuring terms and conditions.
It's these types of scenarios where marketers need to ensure they stay within the law and obtain the appropriate permissions from the content creator. After all, no brand wants to face a $6 million lawsuit, such as Duane Reade incurred when they posted a photo (without permission) on Twitter of Katherine Heigl holding two of their bags.
Filter, curate and review UGC from many different sources
Request rights to re-use the most compelling content
Track rights requests and have an audited history of the permissions process
Optionally set content to automatically publish when rights have been gained
Optimize Content Marketing
Instagram isn't just about discovering and publishing persuasive photos and videos shared by consumers. It also represents a powerful way for brands to understand how their owned Instagram content resonates with their audiences. Ultimately, it enables brands to optimize their content strategy, increase relevancy and drive engagement.
The Conversations area of the EngageSciences platform provides a messaging and tagging framework where brands can tag all of their Instagram posts with a taxonomy of their choice to measure how their content is resonating with their audience.
More importantly, it enables them to profi le and target individuals and groups of consumers who are connecting with the brand.
Using EngageSciences, brands can analyze the performance of their social hubs, marketing apps and published user-generated content with detailed reports showing live interactions, demographic insights and comparison charts over time.
Therefore, you can retrieve analytics on what Instagram content and campaigns are getting the most engagement, and e ectively optimize content strategy and relevancy.
In addition to optimizing content performance, brands can now achieve unique insights into their audience and how individuals and segments of their audience database are connecting with campaigns, sharing content and participating in social hubs
Summary
Instagram has cemented itself as a true player for brands to capture and benefit from an array of valuable user-generated content, and drive successful engagement and measurable campaigns on their own digital channels.
The EngageSciences automation capabilities reduce campaign production costs and increase marketing effectiveness through finding and publishing social advocacy across all of your digital channels.
The alternative is having bespoke experiences built by agencies on disparate technologies. This is not just expensive, but also means you won't get all the data captured consistently across a range of multi-channel activations.
Want more like this?
Want more like this?
Insight delivered to your inbox
Keep up to date with our free email. Hand picked whitepapers and posts from our blog, as well as exclusive videos and webinar invitations keep our Users one step ahead.
By clicking 'SIGN UP', you agree to our Terms of Use and Privacy Policy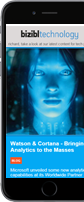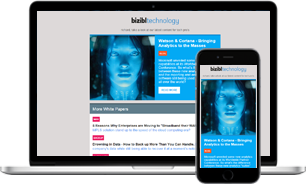 Want more like this?
Stay up to date with our content email