6 Rules For Reigning Supreme With Facebook Ads
Facebook has taken the marketing world by storm - if you aren't advertising on Facebook, you could be missing out. Follow these tips to quickly take your Facebook advertising up a notch - plus a handy checklist to make sure you don't miss anything when creating your next campaign.
Get the download

Below is an excerpt of "6 Rules For Reigning Supreme With Facebook Ads". To get your free download, and unlimited access to the whole of bizibl.com, simply log in or join free.
Think Like an Ad-Man
1. Let Your Customers Do the Talking
You can go with a testimonial, review or a recommendation – just don't delve into traditional ad copy. Leave that for another ad set and test what works better! Testimonials build trust and signal authenticity.
2. Make It Feel Urgent
You know what the online world is like, right? It's fast. Yet customers like to take their time - and you need to blast through this barrier. Offer a time-sensitive offer, retarget reluctant website visitors with a one-off deal and use words that entice action: limited time, only, act now, X hours left, etc.
3. Ask Them a Question
How to capture someone's attention with an online ad? Asking a question helps. It stops your prospective customer in their tracks and doesn't make them feel they're being sold to (ideally). Use a question that will make the customer think – about themselves, not only about you.
2. Use Facebook Ads Like a Pro
4. Target the Competition's Fans
Is your brand part of a crowded market segment? Make sure you use the powerful option of targeting by Interest – Facebook doesn't let you target by specific page names, but when you're Miller Lite and Facebook lets you target an interest called "Bud Light"... well, you do the math!
5. Use Custom Audiences Meaningfully
You know about Custom Audiences (and if not, it's time to brush up on them!), but there's a catch few marketers make use of – you can target extremely specific segments of your website visitors. Don't just go broad, target those who visit specific pages of yours, who haven't been back for some time, or those who DON'T visit some sections of your website! Experiment and become a master at using one of the most advanced features of Facebook ads targeting.
6. Get Serious with Image Testing
Your ad copy reels the customer in, but you have to catch them first with an powerful visual. You will have a fair share of surprises at what images are most clickable, but a few rules of thumb to help you along: don't use image banks (customers can tell and they WON'T click), prefer real-life photos over illustrations, and test tens or more images per ad set. Find out what resonates with your audience and what doesn't - and never rest on your laurels, as what is effective one month may lose its potency the next.
3. 3 The Checklist
Tick these off as you create your ad and start seeing results!
Pick the Objective: Did you pick the right objective based on your goal? Make sure you do and always think twice before picking an objective for a new campaign!
Choose Your Audience: Experimentation is key to success. Don't target too narrow an audience, but don't go too broad either – Facebook will help you with this while you set up your targeting. Save your audiences for later use to save time and sanity.
Set the Right Budget: First, make a choice between a daily or lifetime budget – generally, daily works best for long-term ads while lifetime works for one-off campaigns. Start with a budget that's smaller than your real budget size, and when you identify which ad sets work best, pump more money into it. It works better to scale up than down with Facebook ads.
Place Your Ad Wisely: Yes, mobile targeting is great – except when it's not. The same goes for right-hand column ads, the ugly, forgotten duckling of Facebook ads which nonetheless sometimes outperforms all other placements. It pays off to create separate ad sets for separate placements and optimize on the go.
Report, Optimize, Repeat: The beauty of Facebook ads lies in their real-time optimization possibilities. Track performance daily and optimize, optimize, optimize. Be ruthless – if an ad set doesn't perform, stop it and reallocate the budget (even if your favorite photo didn't perform well). Proper optimization can increase your effectivity by 200% - check out how we've managed this with our own Socialbakers Analytics tool.
Want more like this?
Want more like this?
Insight delivered to your inbox
Keep up to date with our free email. Hand picked whitepapers and posts from our blog, as well as exclusive videos and webinar invitations keep our Users one step ahead.
By clicking 'SIGN UP', you agree to our Terms of Use and Privacy Policy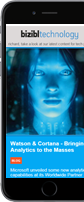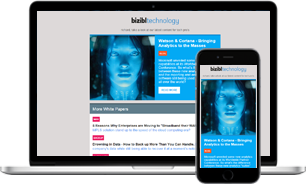 Want more like this?
Stay up to date with our content email