5 Lead Generation Metrics Every Marketer Should Track
Access to quality metrics is the key to any marketer's success. You're investing a lot of time and money into building awareness and demand for your company's products or services, so it's incredibly important to understand whether things are performing as expected. Are they paying off? Are they trending in the right direction?
Every marketer will need a different set of metrics—it all depends on the types of lead generation programs that make sense for your company. But regardless of what your primary lead generation activities are, there are important high-level metrics that you'll want to monitor.
Download this cheat sheet to read all about the five lead generation metrics every marketer should track.
Get the download

Below is an excerpt of "5 Lead Generation Metrics Every Marketer Should Track". To get your free download, and unlimited access to the whole of bizibl.com, simply log in or join free.
At Marketo, we like to look at these on a monthly basis:
1. Number of MQLs (marketing qualified leads)
Remember the famous quote in Glengarry Glen Ross? ("These are the Glengarry leads! And to you, they're GOLD!") The fact is, marketers must acknowledge that not all leads are created equal. It's important to put quality measures in place (e.g. a lead score) and only count leads that pass a certain quality threshold as MQLs. By eliminating the "bad" leads from your calculations, you'll get a more accurate picture, and you'll gain the trust of the sales team that depends on you for a living.
2. Cost per MQL
All marketers have limited resources. If you're running lead generation, make sure you are maximizing the results you generate. To achieve the greatest results with the resources you have, you'll want to minimize the cost per MQL.
3. Cost per Sales Accepted Opportunity
Cost per MQL can be a great early indicator of the health of your lead generation initiatives, but sometimes you have to look further down the funnel. If you have a sales team and they run lengthy sales cycles (anything longer than one week) you'll find that the Cost per Opportunity is an important metric and might not correlate exactly with the Cost per MQL trend. Take a longer term perspective, examining all spend and the resulting opportunities over a period of time. If this metric is trending the wrong way, you'll want to dive deeper into your programs.
4. First-Touch ROI (by program)
As a lead gen marketer, your job is to determine what programs to run. MQLs and opportunities are helpful, but at the end of the day, it's all about the financial ROI of your marketing investments. Which programs are bringing in quality leads that eventually convert to dollars for your team? How much revenue resulted from those programs? And how much did you spend to generate that revenue?
5. Multi-Touch ROI (by program)
Many programs will look great from a first-touch ROI perspective. You probably want to invest more in those over time. Other programs will look terrible from a first-touch perspective, but don't be so quick to stop running those programs. Some programs tend to be extremely influential after a lead has been created. If you take a multi-touch ROI view of your programs, you'll find that some of your best performing programs look like losers from a first-touch perspective.
Want more like this?
Want more like this?
Insight delivered to your inbox
Keep up to date with our free email. Hand picked whitepapers and posts from our blog, as well as exclusive videos and webinar invitations keep our Users one step ahead.
By clicking 'SIGN UP', you agree to our Terms of Use and Privacy Policy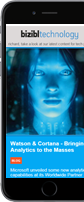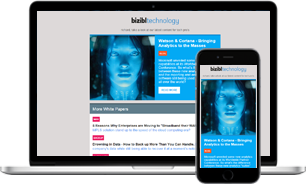 Want more like this?
Stay up to date with our content email