4 Toxic Habits That Prevent Digital Marketing Success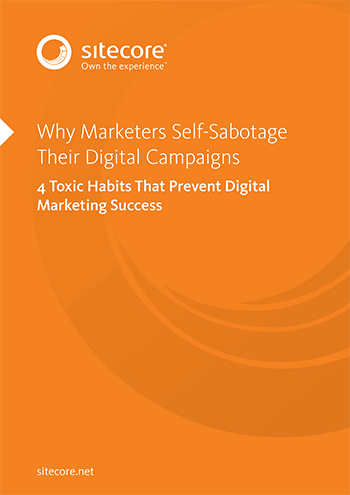 In order to ascertain just how successful marketers have been in keeping up to date with the latest digital technologies, Sitecore commissioned First Point Research & Consulting to survey over 330 marketing managers. While these findings were positive, indicating that most marketers acknowledge the huge opportunities to be gained from digital technologies, the report also revealed four rather worrying attitudes towards the adoption and implementation of digital activities. This white paper explores the survey findings and presents the four most common habits preventing digital marketing success.
Get the download

Below is an excerpt of "4 Toxic Habits That Prevent Digital Marketing Success". To get your free download, and unlimited access to the whole of bizibl.com, simply log in or join free.
The Evolution of Digital Marketing
As customers become increasingly reliant on their own research to influence buying decisions, marketers have had to keep pace, not only with changing buyer behaviour, but also with the widening range of digital technologies available to help them to achieve these goals.
In order to ascertain just how successful marketers have been in keeping up to date with the latest digital technologies, Sitecore commissioned First Point Research & Consulting to survey over 330 marketing managers across Australia and New Zealand. Emerging Digital Marketing Trends examined a range of key issues, including current patterns of behaviours in digital marketing, what constitutes digital success and the barriers to the acceleration of digital marketing.
Overview of Key Findings
Some of the key themes uncovered in the report indicate that marketers are very much aware of the technological trends within digital marketing. While the two most popular digital activities being utilised by marketers, web analytics (88%) and email marketing (85%), can't be considered 'new', many respondents did show an intention to adopt emerging technologies within the next 12 months.
When asked about priorities for 2014/15, marketers showed a particular interest in making better use of data to gain valuable insights. Predictive analytics topped the list of priorities, with 44% planning to use this within the next year, closely followed by content profiling, CRM integration and personalisation, showing a desire to make better use of customer data for decision-making and campaign targeting.
The Vicious Cycle of Digital Marketing
While these findings are positive, and indicate that most marketers acknowledge the huge opportunities to be gained from digital technologies, the report also revealed some rather worrying attitudes towards the adoption and implementation of digital activities; in particular:
A lack of digital marketing knowledge
An inability to quantify ROI
A lack of company support
A lack of confidence in digital marketing
This white paper explores these themes, in relation to the survey findings, and examines how each factor may be negatively impacting the future success and adoption of digital marketing.
Lack of Knowledge
If knowledge is power, then the apparent lack of understanding is likely to be the root cause of digital marketing failure. 60% of marketers surveyed admitted that they've never undertaken any training in digital marketing and, as a result, 40% rated their digital marketing skills and knowledge as either adequate, limited or poor.
It seems that a lack of training and knowledge isn't restricted to Australia and New Zealand; in the UK, the most recent 'Marketing Confidence' report, from the Chartered Institute of Marketers (CIM) found that 6 out 10 marketers had committed less than 2% of their year to development and training- mainly due to time and budget restraints
The inevitable result of a constantly evolving set of digital tools, coupled with a dearth in adequate training, is a generation of marketers who are more prone to failure; either because they simply can't keep up with digital trends, or because they aren't adequately equipped to implement them successfully.
Inability to Quantify ROI
With marketers being put under increasing pressure to prove that every dollar of their budget has been well spent, online metrics, such as page views and open rates, were previously hailed as the golden bullet. More recently, businesses have realised that these numbers don't necessarily translate into sales. The current challenge is to prove that users are not only seeing and acting on digital campaigns, but that they're also buying; in other words, the need to prove a return on marketing investment (ROMI).
The big question for many marketers is 'what does ROMI look like'? On this question, it seems that marketing and senior management are divided. Despite 43% of respondents acknowledging that management teams consider sales and customer acquisitions to be the most important measure of success, more than 73% still quote web visits as proof of ROMI. Overall, more than 65% of those surveyed admitted to struggling when it came to measuring ROMI, with a worrying 20% revealing that they don't measure ROMI at all.
This inability to differentiate the key metrics from those that are simply 'nice to know' was also recently identified in a US study by the CMO Council, where only 21% of American marketers felt that they were 'adequately equipped' to glean the right sales and conversion insights from their digital reporting.
Lack of Company Support
For many organisations, sales and marketing functions have become intrinsically linked; so much so, that it is now common for marketing team objectives to align with sales targets. In a recent issue of The CMO Survey, 72% of marketers indicated that their teams work together with sales on an equal basis.
With the increasing expectation that marketing divisions, and their budgets, exist to drive sales, the inability to prove that they are achieving this goal will inevitably result in a lack of faith from senior management and, as a result, an increased scrutiny around the effectiveness of marketing spend. Worryingly, a recent poll revealed that 80% of CEOs don't trust marketers, citing a lack of understanding around terms like 'results', 'return on investment' and 'performance' as the cause.
In the Emerging Digital Marketing Trends report, this potential lack of faith in the marketing department's spending decisions could explain why more than 51% highlighted a 'limited marketing budget' as a significant barrier to further investment in digital marketing.
Lack of Confidence
If marketers are struggling to convince the rest of the business that digital activities are paying off, it's unsurprising that, eventually, they'll begin to lose confidence themselves. This lack of confidence was highlighted in the Emerging Trends survey; less than 17% of marketers rated their digital marketing knowledge as excellent and more than 42% believe they're behind their competitors, when it comes to digital marketing.
Interestingly, there appears to be a very notable difference between the marketers who feel they have a firm grasp on digital marketing and those that don't- that difference is experience and training.
Not only did marketers with more than 15 years' experience claim to have stronger digital skills than those with less than 5 years' experience, but it also seems that senior marketers are more likely to have completed specific training in digital marketing, compared with their junior and mid-level counterparts.
With mid-level and junior marketers being those most likely to carry out day-to-day digital activities, and only 8% of organisations prepared to outsource digital activities to specialist agencies, it seems that those most in need of training and support, within the marketing department, are also those least likely to get it.
How would you rate your own knowledge of digital marketing?
[Download PDF to see Poll Result]
Digital Marketing is Here to Stay
It seems that, for many marketers, a lack of knowledge and training, coupled with confusion around how to effectively benchmark success, is at the heart of any negative attitudes towards digital marketing. In order to resolve any uncertainties, organisations need to revise their approach to training and development and allocate adequate resources for 'coal-face' marketers, who will be directly tasked with managing and delivering digital campaigns.
Thankfully, there are promising signs of a growing enthusiasm for digital marketing, within the findings of the Emerging Digital Marketing Trends report. Regardless of any lack of confidence concerning effectiveness or ROMI, 95% of marketers, at all experience levels, agreed that digital has become a mainstream marketing activity. On top of this, 60% of respondents claimed to be impressed with their digital results and 73% intend to prioritise digital marketing spend in 2014 – a clear sign that digital is here to stay.
Want more like this?
Want more like this?
Insight delivered to your inbox
Keep up to date with our free email. Hand picked whitepapers and posts from our blog, as well as exclusive videos and webinar invitations keep our Users one step ahead.
By clicking 'SIGN UP', you agree to our Terms of Use and Privacy Policy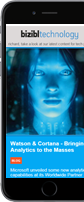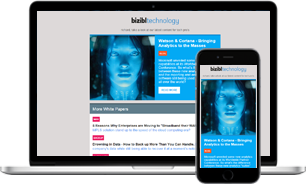 Want more like this?
Stay up to date with our content email